THE BIKER GUIDE - booklet distribution
THE BIKER GUIDE booklet has been distributed at many shows, events and via many popular Meeting places, including Jacks Hill Cafe, Green Welly, The Bikers Cove, Harley-Davidson Preston, Departure Lounge Cafe, The Ponderosa Cafe, Squires, Touratech (Wales), The Doof Cafe, The Railway Inn, The Nightjar, Grindleford Cafe, Whiteways Café, Iron Horse Ranch House, Artyard Café, Wessons Cafe, Coast Riders Diner, Chapter 1 Diner, The Destination @ Ghost Bikes, Hungry Hogs at Hillside Cafe, Red Lion Pub and Truckstop, Route 1066 Café, Sam's Diner, Filling Station Cafe, The Bruce Arms, The Buck Inn, The Haven, The Leadburn Inn, Wilf's Cafe, The Squadron Cafe Bar, The 68 Cafe, Nell's Café, Route 11, Dover Transport Museum, Original Tea Hut, Pinewood Bar and Café, Bikes and Blades, Blueberry Tearoom, Portsmouth Truckstop, Two Hoots Tea Room, Tri Bites Cafe, International Bomber Command Centre, The Rockbar, The Limeburners, Ryka's Cafe, Elaines Tearooms, The Grange, The Anchor Inn, Billy's On The Road, Oily Rag, Cafe Newt, Route Restaurants and @ Ace Cafe
Sent direct to clubs including BMW Motorcycle Club, BMF, NABD, Triumph Owners, I.M.T.C. Motorcycle touring club, Curvy Riders Motorcycle Club, Tudor Rose Wings, Blood Bikers Wales, NABD, Honda Owners Club, BWDE Biker Group, Bikers For Action SW, Association of British Motorcyclists, WOLDS Bikers and the South Yorkshire Lady Bikers.
Various events including Taffy Dakar, Norsemen Gathering, Big Bike Sunday, D'went 'N' Did It Rally, Lion Rally, ROCKFEST, Weston Bike Night, The Full Sutton Revival Meeting, Yorkhill Easter Egg Run, Sheep Dip Rally, The Great Tees Valley Bridge Run, The Worlds Largest Unofficial St Georges Day Parade, Rattlesden Five Bells Bike Show, Manchester Bike Show, Rainy Daze Rally, The Wallace Rally, St Georges Day Bike Show and Motofest Coventry.
Due to the ever increasing printing and postage costs, along with a carefully planned distribution, for each edition, we have introduced discounted rates on bulk editions.
The booklet has also been included in various clubs mail outs and in goodie bags at Rallies...
It is also available for free via the website shop!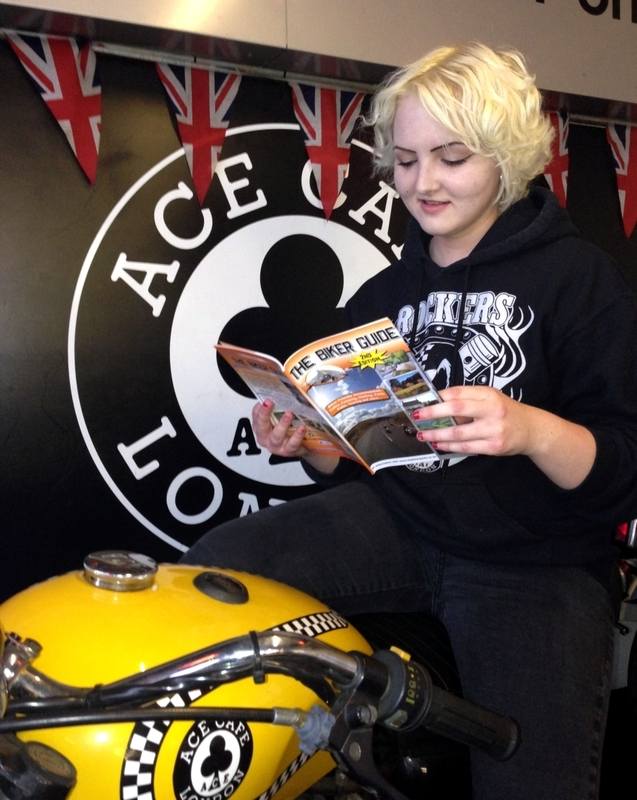 THE BIKER GUIDE® booklet @ Ace Cafe, London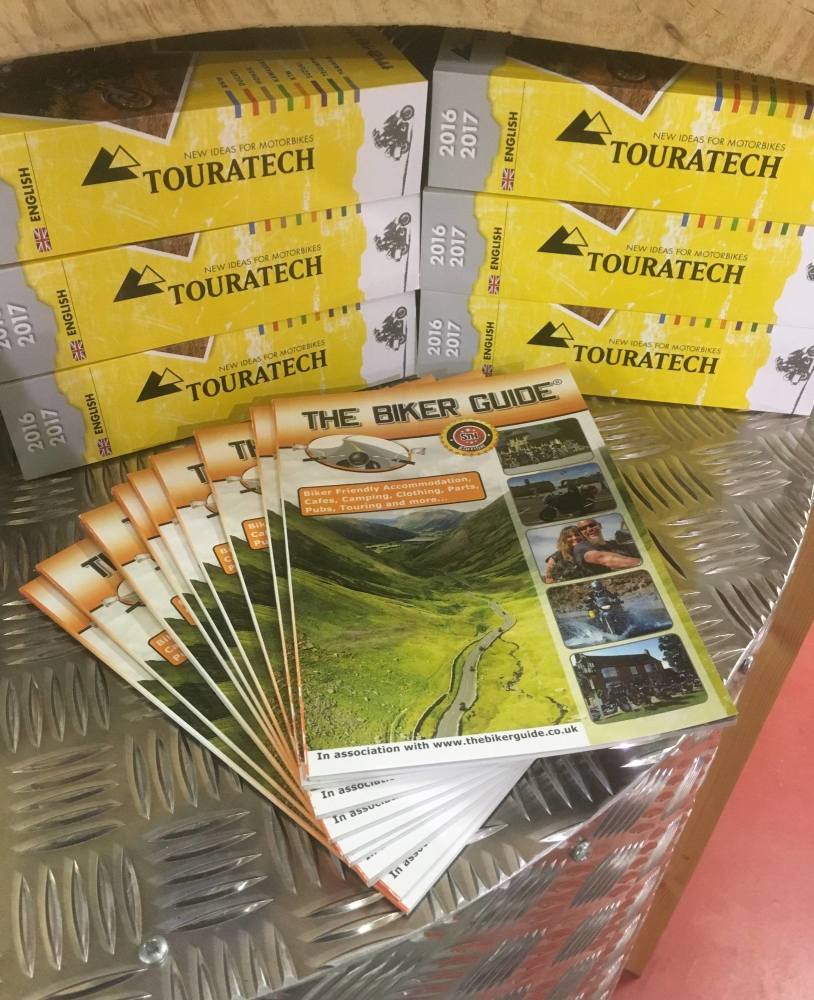 THE BIKER GUIDE booklets at Touratech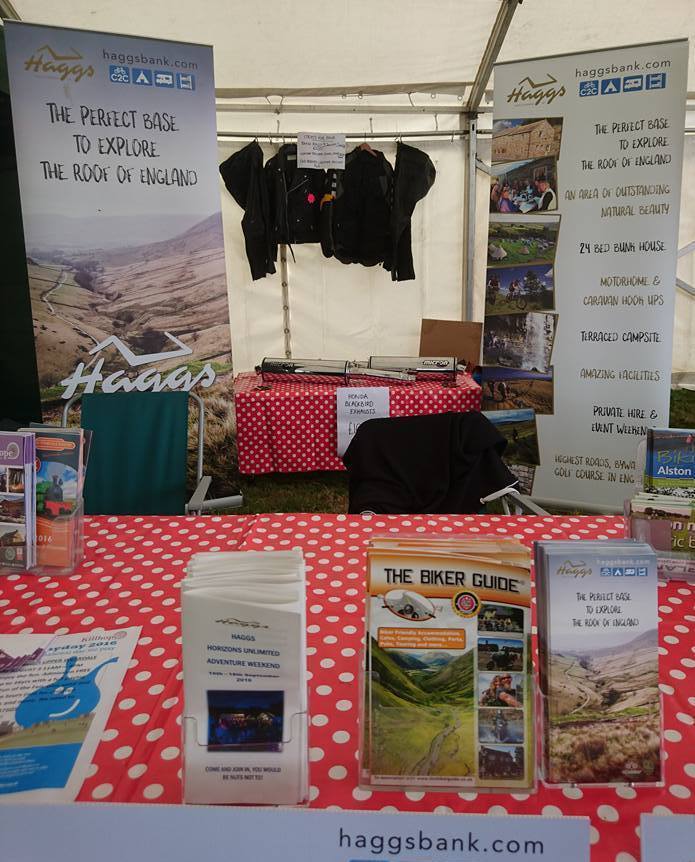 THE BIKER GUIDE booklet, at Duraham Bike Wise with Haggs Bank Bunkhouse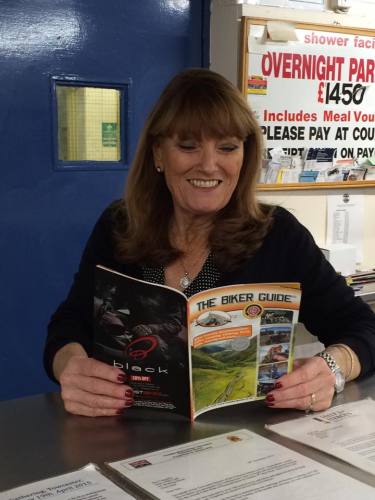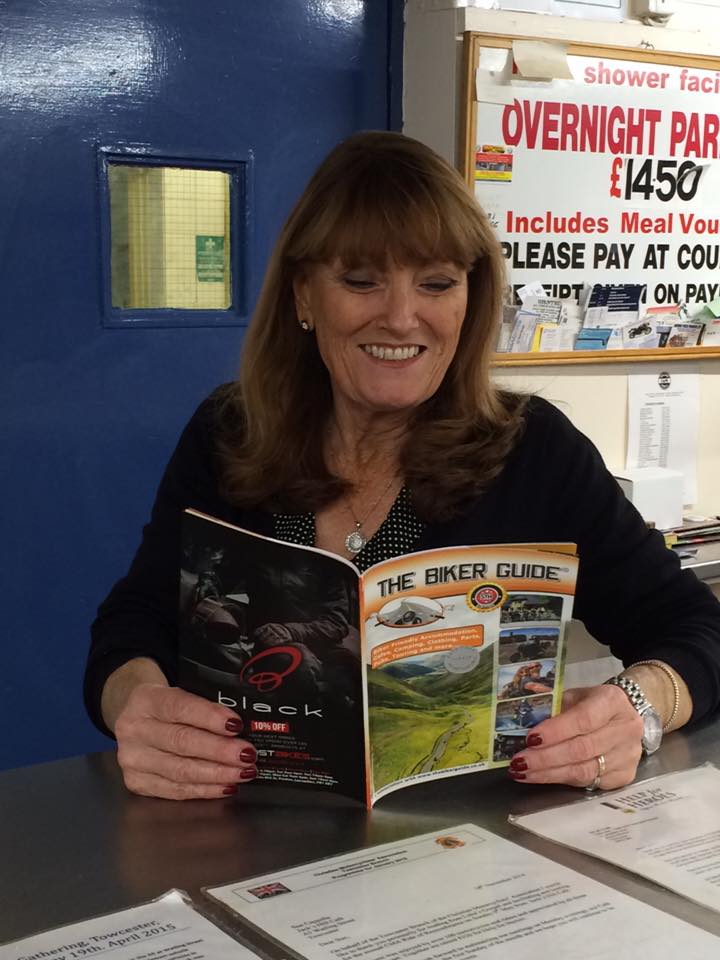 Jacks Hill Cafe - reading THE BIKER GUIDE®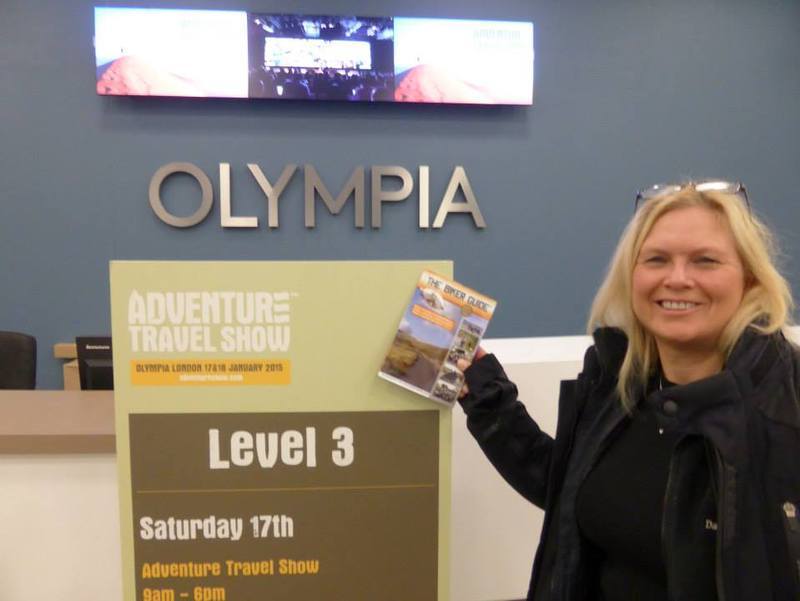 Jyl Oldham @ The Adventure Travel Show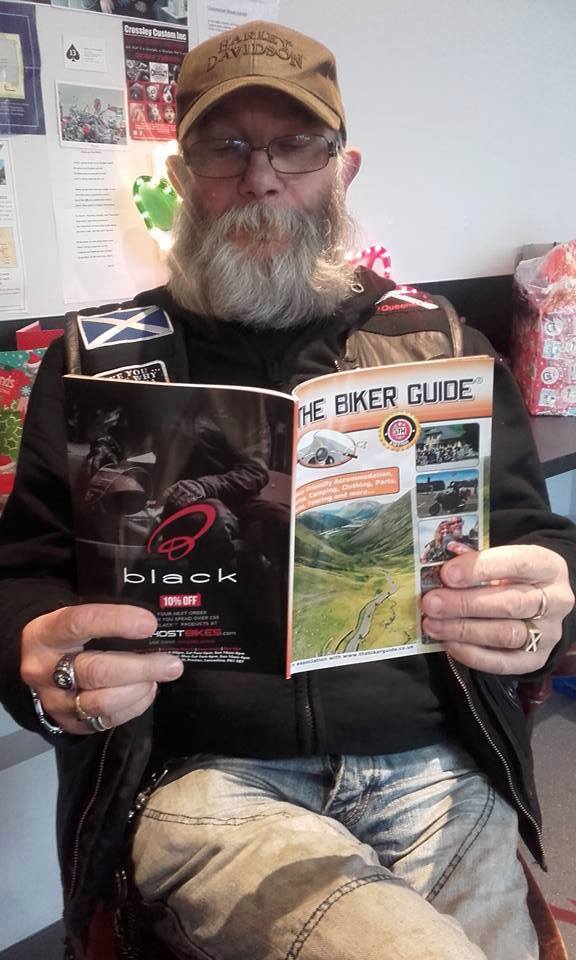 Jock reading THE BIKER GUIDE booklet at Bikers Cove, South Queensferry, Scotland
Karen @ Squires Cafe with the 6th editon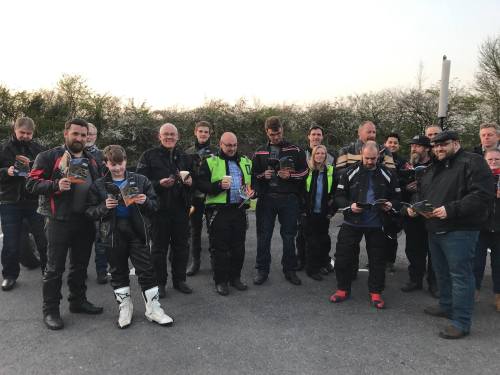 Customers at The Haven reading the 6th edition!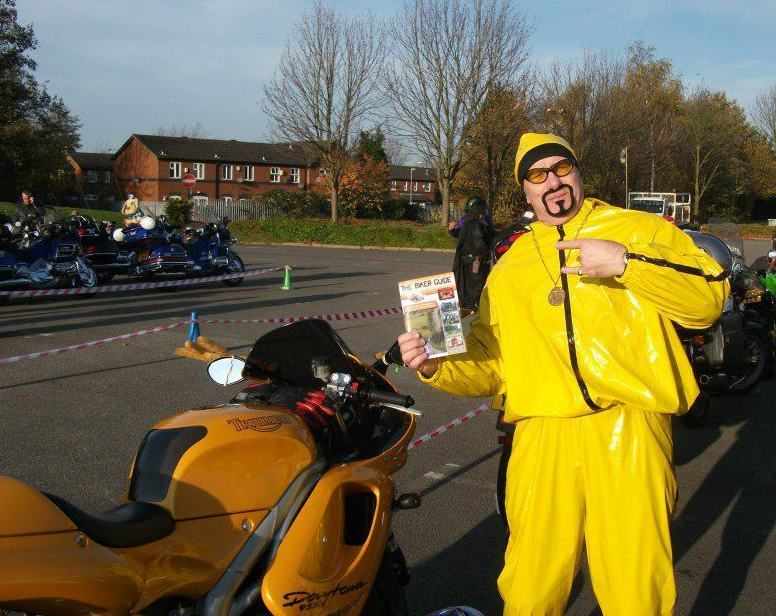 THE BIKER GUIDE® booklet @ the Salvation Army Toy Run - with Ali G!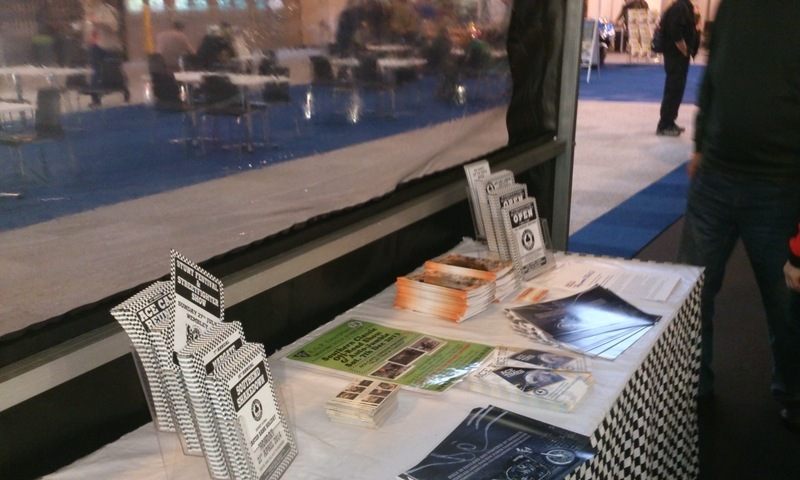 THE BIKER GUIDE® booklet on the Ace Cafe stand at Motorcycle Live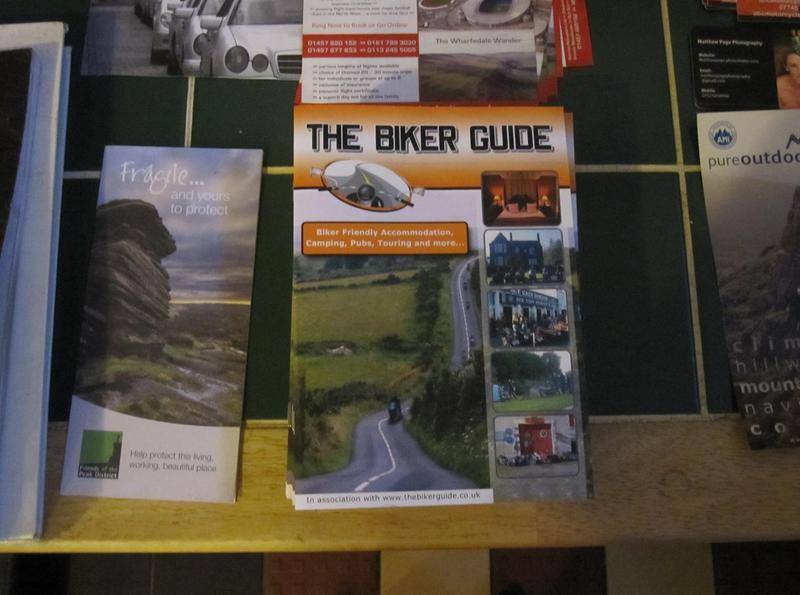 THE BIKER GUIDE® booklet @ Grindleford Cafe, Derbyshire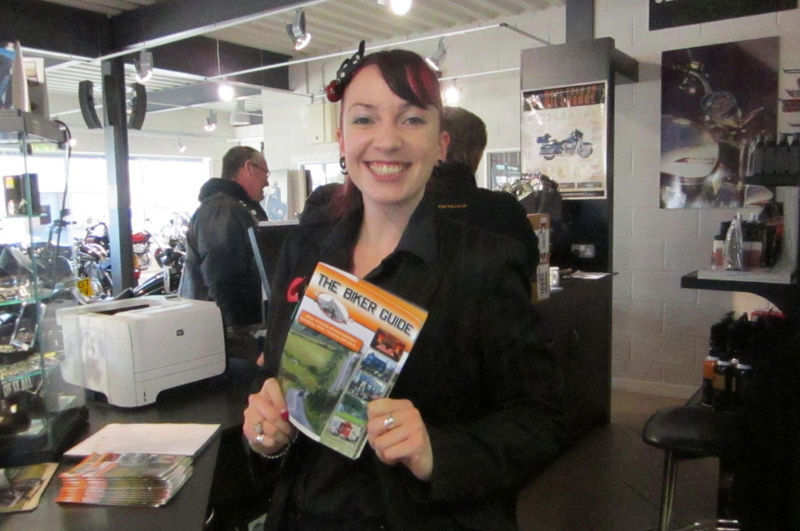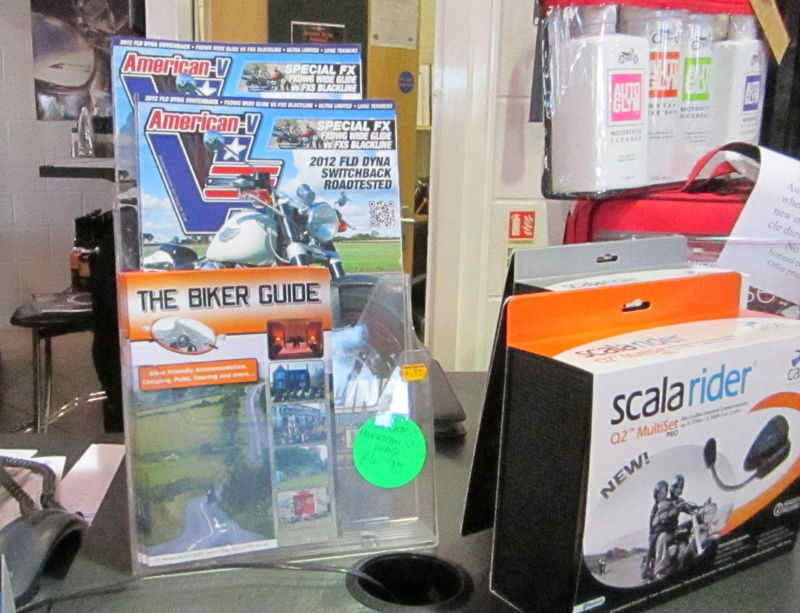 THE BIKER GUIDE® booklet @ Chester Harley-Davidson
Also @ many shows, events, cafes, Motorcycle Clubs and via the on-line shop on THE BIKER GUIDE®.
An extensive list of our distribution is available on request. Due to others 'stealing' our ideas, concepts and data, we have chosen to not include the extensive list here!