Biker Friendly Meeting Places | County Durham - North East
Here follows a list of regular Motorcycle meets, hangouts and general gatherings throughout the area. If there is any we have missed please
forward them
for inclusion... Photos always welcome!
Main Meeting Places section
Broom Mill Farm Cafe and Shop, Broom Mill Farm, West Auckland, Lower Teesdale, Bishop Auckland, DL14 9PJ
Cafe at Inn on the Park, Allensford Park, Pemberton Road, Consett, County Durham, DH8 9BA. Open daily, 9.30am until 5pm - later hours in the summer.
Hownsgill Tearoom
, Consett, County Durham, DH8 9AA
OK Diner
, A19 Services Southbound, Elwick, Hartlepool, County Durham, TS27 3HH
The 68 Cafe
, A68 Toft Hill, Bishop Auckland, County Durham, DL14 0JF. Open daily from 9am. On the main A68 trunk road to Scotland.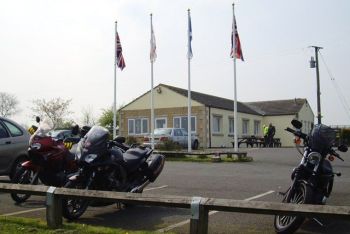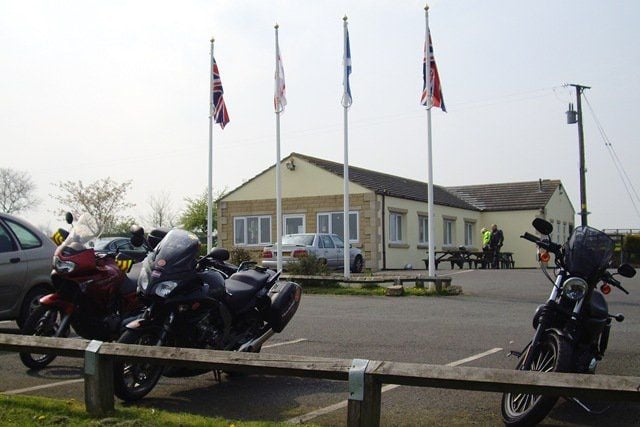 The Angel
, 53 Crossgate Durham, County Durham, DH1 4PR. Live music. Open all day, 7 days.
The Garage Bar and Grille
, Burnhope, Durham, DH7 0BN. Open daily. Bike night Thursday from 5pm.
The Pit Stop Diner
, 1 Wylam Court, Stockton-on-Tees, Middlesbrough, Cleveland, County Durham, TS18 3FB. Open daily. Tuesday night
Biker night
, 5 - 9pm. Recommended by Gary Worthington:
"Owned and ran by a biker family. Recently won the MCN and Devits best biking spot in Britain competition."
Recommended by Frank Smith:
"Great food, Great value & Great staff. Early & late openings are often undertaken by the Diner for biker rides and events in the area."
The Teal Arms, Lowfields Ave, Ingleby, Barwick, Stockton-On-Tees, Cleveland, TS17 0RJ. Bike Night every Wednesday. Friendly atmosphere, good ale and food, two beer gardens and plenty of parking.

* Please note, that the above list is mainly put together from visitor recommendations and is by no means a complete list of Meeting Places in the areas stated. We encourage visitor feedback and recommendations, so if there is somewhere you have been and would like to
tell others about it
, then please do.
...
We strive to check listings at least yearly for any updates, closures or change of business. However, we would advise that before you head off to any of those listed for a specific visit that you check ahead - otherwise have a great ride!
...
Weekly Biker meeting place, Biker hangouts, where do Bikers meet, Biker cafes, Biker food, Motorcycle hang outs, Ace Cafe, Popular Biker places, Motorcycle cafe, motorcycle meet, bikers welcome, 18 July 16 - jul - sept 17 - 19