Motorcycle Touring Holidays in Spain
Below is an elite collection of Touring companies who can guide you.

At Magellan they aim to offer the most accessible, affordable and best led motorcycle tours in the UK and Ireland, Europe, North America and North Africa. Whether you want to ride through snow covered peaks, rolling vineyards or just the quietest traffic free roads in exciting destinations there is something for everyone on the Magellan itinerary.

Self Guided trips to Spain and Portugal and a choice of guides such as Tour, Southern Sun and City Breaks and Pyrenees Explorer, Epic Roads and Classic Cities. These tours see you riding some of the most beautiful roads and views in the whole of Europe, the Picos de Europa, Santiago de Compostela, Sierra Nevada, Da Peneda-Gerês National Park, Sierra de Estrella Mountains and much more...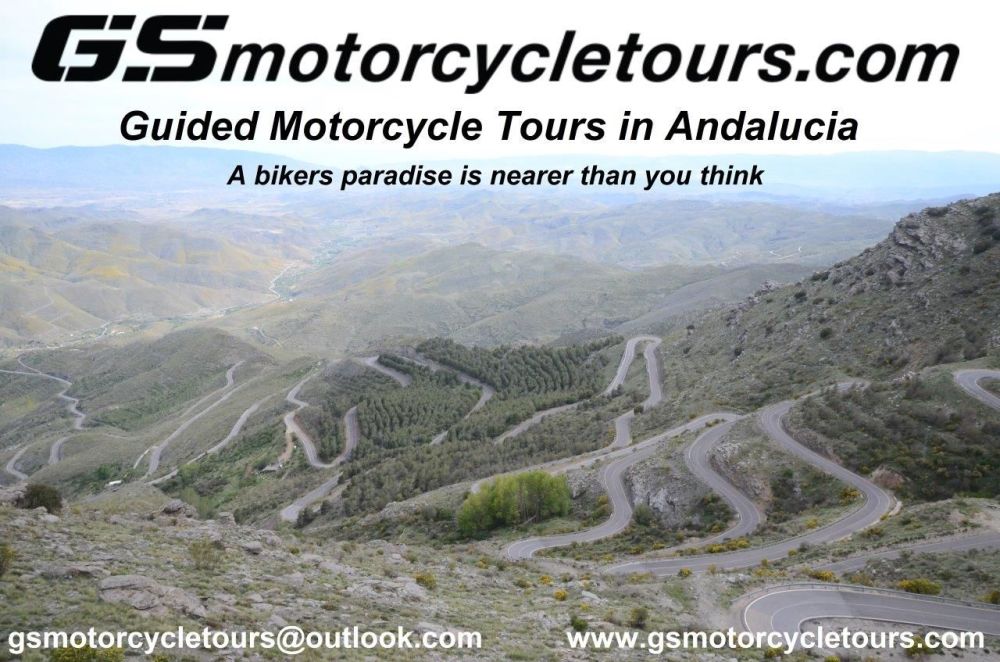 GS Motorcycle Tours offer truly stunning motorcycling adventures across the region of Andalucia, Spain.

Motorcycle touring,

bike tours, motorbike touring companies, group bike travel, motorbike tours, long way touring, motorbike touring, aound the world, on a bike,