Motorcycle Number Plates
Navigating UK's Regulations for Smallest Legal Motorcycle Number Plates: Requirements, Sizes, Styles, and Suppliers
Motorcycle number plates serve as a distinctive identification mark on the roads of the United Kingdom.
To ensure uniformity, legibility, and adherence to road safety standards, the UK government has established specific guidelines for the design, size, and style of motorcycle number plates.
In this article, we delve into the essential requirements for the smallest legal motorcycle number plates, explore the permissible sizes, delve into popular plate styles like 4D and Gel, and shed light on reputable suppliers like JDM Plates.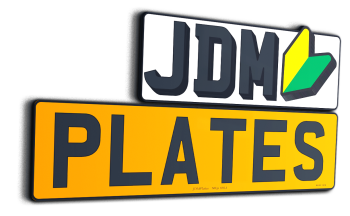 THE BIKER GUIDE
is a collection of information on everything that the Bikers' Heart desires, including:

* Biker Friendly Accommodation * Cafes * Pubs * Clothing * Insurance * Motorcycle Dealers * News * Rallies * Ride-outs * Shows * Travel & Touring And, much, much more...

We also encourage a lively and friendly community where members actively contribute to events, news and forums to help build a fast growing website packed full of everything to do with the Biker community.

- Bringing The Biker Community Together!

where: Worldwide

Harley Davidson parts, Harley Salvage, Custom parts, luggage, number plates, Viper Bluetooth Helmets, accessories, gadgets, luggage, security, two way radio motorbike intercoms, motorcycle aftermarket parts, Wurth, Triumph Parts, cruiser, v-twin market, parts for Harleys, Honda, Kawasaki, Suzuki, Triumph and Yamaha, Drag Specialties, Highway Hawk, P&W Germany, Progressive Springs, Vance & Hines, roadsters, sports, off road, custom, BMW, Honda, Aprillia, Flaco, Triumph, Yamaha, Harley-Davidson, For all servicing, repairs, fabrication, tyres, parts, tune-ups, performance up-grades, dyno-tuning, powder coat, paint, polishing, wiring, electronic diagnostics, oils. Zodiac dealer.