Motorbike Events 2021
Biker Rallies, Ride-outs, Motorcycle Shows, Swap Meets, Rock nights, Charity runs, Toy Runs, Bike Meets, Biker Party, Bike Rally and more... Please check with organisers before you pack your tent!
Due to the large amount of events cancelled due to the Covid-19 pandemic, we ask you to check with the event before travel.
For facebook and twitter links - if it is in green click it! For more top tips - Go Click
September | October | December | Main 2021 | list your event | bottom of menu | Weekly Bike Meets







17th - 19th September 2021
Broken Barn Old School Camp Out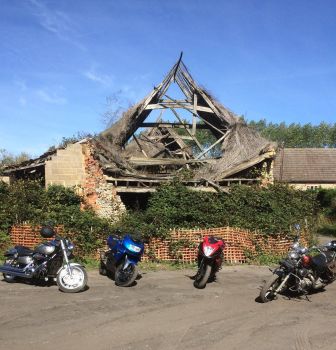 In Aid of (EAAA) East Anglian Air Ambulance and (NABD) National Association for Bikers with a Disability, This is a very chilled out very stripped back camping weekend with a much more relaxed feel than most rallies!

Ride out or chat with friends or just kick back and enjoy the tunes (acoustic and semi acoustic come camp and have fun with us. Live music will be laid back - Keep watching for updates on who is performing.

There will be no stalls/raffle/food vendors at this event (please bring your camp stove), however will be running a very basic BBQ. There will be a tinny bar, but feel free to bring your own wine/spirits ect it really is a chance to get back to the bikes, music and biking community.
venue: Whittletons Farm, Happisburgh, Norfolk, NR12 0TG
price: Pre-book: £15, until 10th September. OTG: £20. Day Tickets £10 (No Camping). Car parking £10 for the weekend. Caravans/ Campers £15 for the weekend
tel: 07737 602 776
facebook
facebook event
e-mail: [email protected]
19th September 2021
Potteries Pet Food Cavalade
This year the ride is self supporting and riders leave in Groups of their choosing at staggered intervals to prevent congestion on roads. All rules and regulations of the highway to be observed e.g. obey traffic signals, road junctions, etc.
It is a Charity ride, the charge is to support the Charities involved.The entry fee also covers costs and allows entry to the auction and band afterwards. Profits are then donated to Animal Rescue Centres. It is noted that a small number try and avoid paying this £3. It is not only mean, it is disrespectful to the 30 or so volunteers who give up their time to make the event a success and an enjoyable day. It is also disrespectful to the other bikers, many of whom express their annoyance over this. Lets make this a year when everyone contributes. The ride is unsupported, although there will be a sweeper to follow the last riders out.
A volunteer is wanted to run a social media platform for the Pet Food Cavalcade. If anyone is interested would they please contact Sid on 01782 657 509
venue: Port Vale Football Ground, Hamil Road, Burslem, Staffordshire, ST6 1AW. 9am to noon start.
price: £3 per person
tel: 01782 657 509
website: www.petfoodcavalcade.com
e-mail: [email protected]
25th September 2021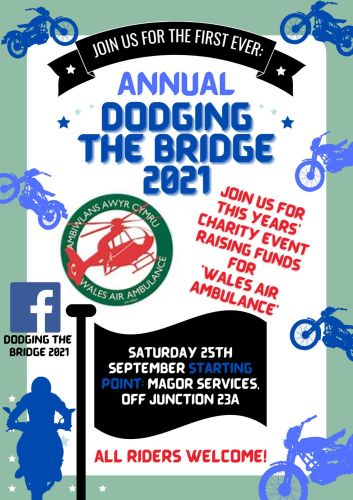 Dodging the Bridge
A fundraising ride out in Aid of Wales Air Ambulance, as an alternative to the annual 'Hoggin the Bridge' event. The ride is suitable for all riders and will begin at Magor Services, off the M4 at 10am on 25th September 2021.
venue: Meeting point. Magor Services, Off M4, junction 23A. Ride will consist of riding from Magor, through to Ross on Wye, into Gloucester and finishing at Thornbury, Bristol.
price: Donations to be given to Wales Air Ambulance.
facebook event Dodging the Bridge
e-mail: [email protected]
22nd -24th October 2021
Kindred Spirit Rally
200 limit Disco Live Music, good catering, stalls. Great coastal village location.
venue: Staithes Athletic Club, Staithes, North Yorkshire, TS13 5AY
price: £15
tel: 07533 204 101
e-mail: [email protected]
23rd - 24th October 2021
Lord of Lydden - Sidecar Burn Up
Lord of Lydden - Sidecar Burn Up is a weekend race meeting first held in 1966. Over the weekend during the day there are races for many classes of solo bikes and sidecars. The fastest go through to Sunday afternoons finals to decide the new Lord and Sidecar champions.
With a fully stocked bar and tasty food during the day, classic bikes and ex-Lords to chat with and live entertainment in the evening its an event not to be missed. Camping available.
venue: Lydden Hill Race Circuit, Wootton, Canterbury, Kent, CT4 6RX
price: See the website
tel: 01304 830 557
website: www.lyddenhill.co.uk
facebook
facebook event
twitter
e-mail: [email protected]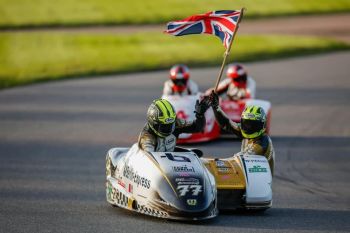 4th - 12th December 2021
Motorcycle Live 2021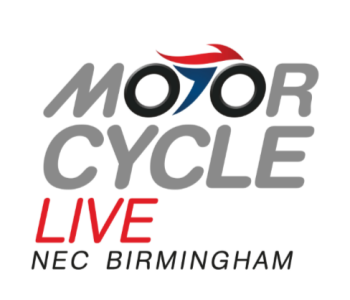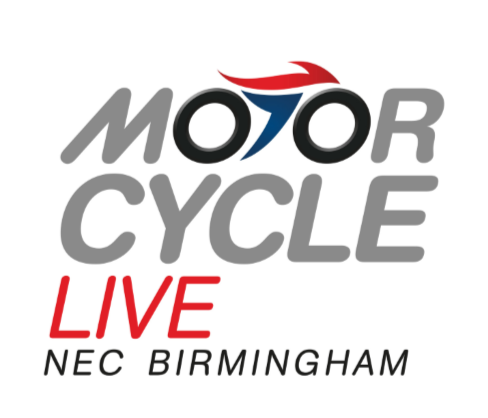 venue: The NEC, (National Exhibition Center,) Halls, Marston Green, Birmingham B40 1NT
price: see website
tel: 024 7640 8020
website: www.motorcyclelive.co.uk
facebook
facebook event
twitter: @motorcyclelive
e-mail: [email protected]