Motorbike Events 2021
Biker Rallies, Ride-outs, Motorcycle Shows, Swap Meets, Rock nights, Charity runs, Toy Runs, Bike Meets, Biker Party, Bike Rally and more... Please check with organisers before you pack your tent!
For facebook and twitter links - if it is in green click it! For more top tips - Go Click
Main 2021 | list your event | bottom of menu | Weekly Bike Meets








17th - 20th June 2021
Estonians Mcc Barnstormer Rally
Three nights camping with entertainment and late bar. Thursday disco. Friday and Saturday live Bands, plus Bike show with awards, stalls and good food. Site opens 2pm Thursday.
venue: Green Balk, Great Broughton, Middlesbrough, TS9 7ER
price: Pre-book: £15. OTG: £20. Choldren under 15 free entry. All 4 wheeled motors £10, must be pre-booked.
tel: John 07534 911 887, ju 01642 289 153, Biff 07533 204 101
facebook
facebook event
e-mail: [email protected]
25th - 27th June 2021
Summer Solstice Rock Fest Rally
Headliners: Friday: Ion Maiden. Saturday: Saxonized.
On Friday evening to kick the weekend off before Ion Maiden, we have Jester so they will definitely get things going with a bang. Saturday is going to be busy with The Will Ball Trio playing their superb rocky blues numbers in the afternoon.
Tea time sees our superb regular cover band Overdrive who will certainly get things jumping before Saxonized. We've also got a surprise mixed in there somewhere too but we'll let you know about that closer to the date.
PLUS: DJ's playing a mix of rock and blues from the last 5 decades.

Bike show with trophies. Tug of war competition. Silly games with free drinks involved. Proper flushing toilets. Showers. Quality food available all weekend.
All profits and parking fees go to British Bikers Relief Foundation - Registered Charity Number 1161587. For more updates check the website.
venue: Southam Rugby Club, B4451 Kineton Road, Southam, Warwickshire, CV47 2DH. Gates open 12 on Friday. 24 hour secure site.
price: Due to the possibility of some restrictions staying in place we have decided to be TICKET ONLY, 250 limit. Pre-book: £20. Car parking £5 per vehicle. Blue badge holders free. (Limited space available) Back patch by prior arrangement. No fires, no pets, no caravans.
tel: 07968 644 159
website: www.ssrf.co.uk
facebook
facebook event
e-mail: [email protected] p
4th July 2021
Berkshire Motor Show
Classic bikes, bike clubs, car clubs, fun fair, trucks, hovercraft rides, craft stalls, attractions for children, charity tombola stand, food, bar, stalls, demos etc... Raising funds for Police Rehab charity Flint House.
venue: Prospect Park, Libenrood Road, Reading, Berkshire, RG30 2ND
price: free walk in, donation £2 for car park
tel: 07990 667 503
website: www.berkshiremotorshow.co.uk
facebook
e-mail: [email protected]

9th - 11th July 2021
Bits and T*ts Bike and Trike Rally
In Aid of (EAAA) East Anglian Air Ambulance and the NABD - National Association for Bikers with a Disability.

With all the fun you're used to and more!
2021 was the year Mad Max was set so Friday night will be Mad Max night with fancy dress (Mad Max themed) and other entertainments, The HOOMA COMEDY CLUB will be back as will our rather more adult performers, Fire show and Grinder show, Silly Games and Stalls and do you DARE try the DEVILS OWN BURGER?
Keep watching for the details of the awesome musical line up for this year.
venue: Salhouse Lodge, Vicarage Road, Salhouse, Norfolk, NR13 6HD
price: Pre-book: £20. OTG: £25. Day Ticket £10. Car Parking £10. Caravans/Campervans £15.
tel: 07737 602 776
facebook
facebook event
e-mail: [email protected]
17th July 2021
Shelsley Walsh Bike Festival
The annual flagship event is a firm favourite on the racing calendar. Come and join us for an action-packed weekend of competitive hill climb racing, thrilling demos, spectacular classic and vintage cars and motorbikes displays, celebrity drivers, Group B rally cars, parades, car club displays, trade stands and live vintage-inspired entertainment.
Pole position parking for all pre-1985 classic cars and motorbikes. Those arriving in a car or on a motorbike manufactured before 1985 can pre-book a place in the classic vehicle display area which is located right in the heart of the event. Classic vehicle owners and visiting car clubs to receive discounted admission if purchased in advance.
venue: Midland Automobile Club, Shelsley Walsh Hill Climb, Worcester, Worcestershire, WR6 6RP
price: Pre-book: £20. OTG: £25.
tel: 01886 812 211
website: www.classicnostalgia.co.uk
facebook
facebook event
e-mail: [email protected]
22nd August 2021
Tewkesbury Classic Vehicle Festival
The event features a spectacular display of over 1000 classic vehicles, from the dawn of the motoring era, to pre-war, post-war, American classics, custom cars, hot rods, supercars, motorbikes, those of historic and engineering significance to modern classics.
It's not just cars either... over 200 classic motorcycles will be on display, with all the major marques represented, plus 110+ quality trade stands selling everything from car accessories, autojumble, memorabilia to jewellery and crafts, plus a bar, large dance floor and a wide selection of catering.
New for 2021 live music with the marvellous vintage songstress Betsy Harmony and the 'hot rockin' piano man Jon Clare who will be belting out classic hits form the 1950s and 60s.
venue: Tewkesbury School Playing Fields, Ashchurch Road, Tewkesbury, Glos, GL20 8DF. Gates open at 9am for display vehicles and 10am for general admission.
price: Pre-book: £5. OTG: £7.50. Children under 12 years old go free.
Display Vehicles and Advance Tickets: Classic Cars, Bikes, other Vintage vehicles are priced at £5 per vehicle via online pre-booking (driver included), passengers also £5 (on the gate price £7.50).
A classic car, or motorcycle display vehicle should be a minimum of 25 years old, or of special interest such as exotic sports cars, rare or very limited production runs, kit cars and anything out of the ordinary.
Please note: Dogs are not permitted on site.
tel: 01242 572 573
website: www.tewkesburycvf.org
facebook
e-mail: [email protected]
July 2021 ?
Faro 2020 - International Motorcycle Meeting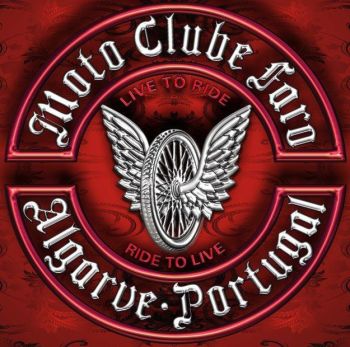 Top live bands, 24 hour food and bars, surprise entertainment, tattoo and Miss Faro contest, trade stands, bike show, tattooist, Raffle of New Bike, trip to Daytona for 2pax. Saturday afternoon Sardine BBQ, Oasis Bars and entertainment.
Brilliant campsite with permanent toilets, shower and medical center. You can camp 2 days before the rally. A great Show, with Portuguese hospitality. Free bus service to Faro and back to see the city.
The best possible ambiance and a melting pot of bike cultures which unite from the best in Europe, all under the Algarve Sun, 2kms from the Faro Beach. You can then say "I've been to Faro", one of the Mecas for European bikers.
venue: Faro, Algarve, Portugal, Airport road, 6 kms from Faro city, 1 km from Faro beach and 300 mts from airport.
price: TBC - OTG only €45, include badge, t-shirt, patch, sticker, coupons for free meals (Sat dinner and Sunday breakfast) and a different surprise gift each year.
tel: +351 (0) 289 823 845
website: www.motoclubefaro.pt
facebook
Details to be announced...
Attending will be a large variety of exhibitors and traders including Suzuki, Kawasaki, KTM, Yamaha, Triumph, Ducati, Harley-Davidson, Royal Enfield, Benelli and CCM. Local and national dealers, clothing and helmets, parts and accessories, touring holiday companies, along with many other exhibitors that you would expect to see at a bike show of this size and stature. Also see 100's of rare, exotic, modern, classic, custom and Streetfighter machines from clubs and private individuals, music and entertainment, stunt shows, DJ's, special guest stars and much much more...
Lots of Motorcycle clubs attending, including BMF, Curvy Riders MCC, Honda Owners Club Manchester, NABD and Rainy City Harley-Davidson. Clubs and individuals are welcome to display their bikes.
venue: Bowlers Exhibition Centre, Longbridge Rd, Stretford, Manchester, M17 1SN
price: Pre-book: Adult: £15. Senior 65+: £12. Child (5-14): £5. Two adults & two children: £35. OTD: Adult: £18. Senior 65+: £15. Child (5-14): £4. Two adults & two children: £40.
tel: Organisers number 01484 667 776
website: www.manchesterbikeshow.com
facebook
facebook event
e-mail: [email protected]