Biker Friendly Meeting Places | Norfolk
Here follows a list of regular Motorcycle meets, hangouts and general gatherings throughout the area. If there is any we have missed please forward them for inclusion... Photos always welcome!
The Grange Freehouse | Smokehouse Bar & Grill Main Meeting Places section

Griffin Hotel, Church Street, Attleborough, Norfolk, NR17 2AH. A historic coaching Inn located in the heart of East Anglia, with rooms to stay, a bar to drink and a restaurant to eat. c

Grumpys cafe
, The Old Mill, Church Road, Earsham, Norfolk, NR3 52TQ. Open daily, 7am till 5pm.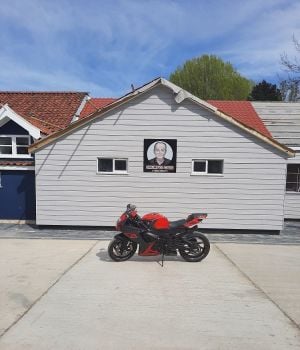 Hunstantonn seafront, Norfolk

Route 11
, A11 Northbound, Attleborough, Norfolk, NR17 2PU. Bike night, Monday in the Summer and Sunday afternoon in Winter. Open daily. Motorcycle clothing store inside.
The Grange + Smokehouse Bar & Grill
, Yarmouth Road, Ormesby, Great Yarmouth, Norfolk, NR29 3QG. Full Throttle Thursday Bike night, is a popular event, held during the summer with live music, fire pits and food from the bbq.
As above.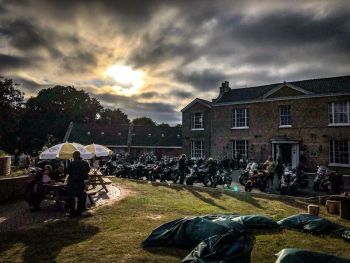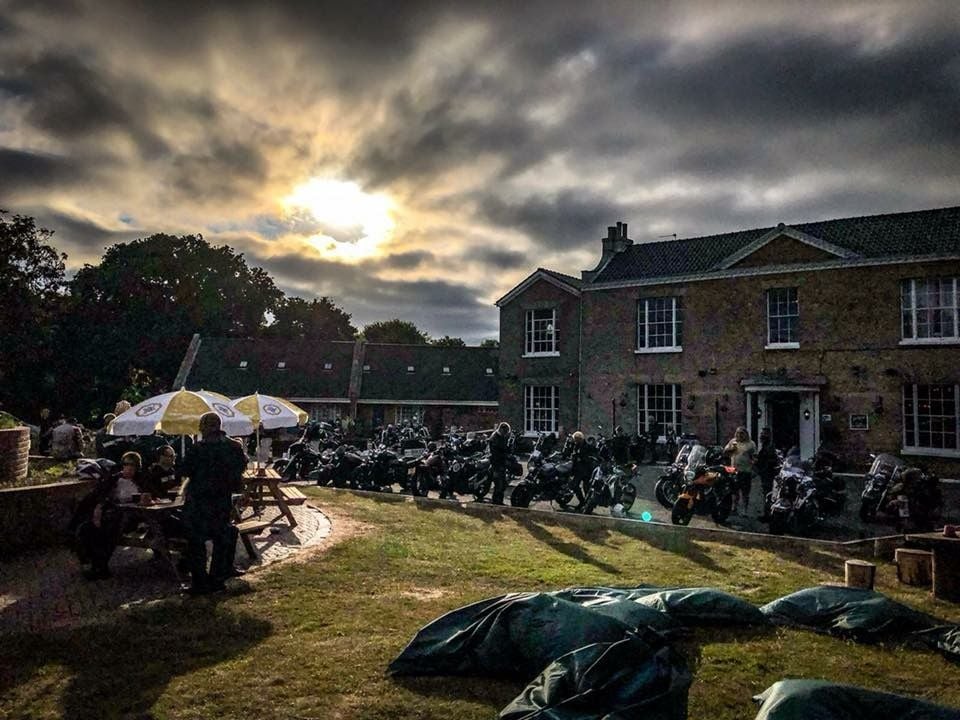 The Lighthouse Cafe
, Lighthouse Close, Hunstanton, Norfolk, PE36 6EL. Plenty of Parking. Open daily.
The Pennoyer Centre
, Station Road, Pulham St Mary, Diss, Norfolk, IP21 4QT.
Cafe
serving breakfast, lunch, hot and cold beverages and great home made cakes. Heritage Gallery, meeting rooms, internet cafe and friendly staff. Opening times: 9.30am - 3.30pm.
Whitwell And Reepham Station
, Whitwell Road, Reepham, Norfolk, NR10 4GA. Open daily. Bike meet Friday, 5pm - 10pm, March - October. Bar and food facilities. In the summer there can be upto 1000 bikes. Recommended by Dave Hawkins:
"Good parking loads of bikes, good food, beer and cakes".


* Please note, that the above list is mainly put together from visitor recommendations and is by no means a complete list of Meeting Places in the area stated. We encourage visitor feedback and recommendations, so if there is somewhere you have been and would like to
tell others about it
, then please do.
...
We strive to check listings at least yearly for any updates, closures or change of business. However, we would advise that before you head off to any of those listed for a specific visit that you check ahead - otherwise have a great ride!
...
Weekly Biker meeting place, Biker hangouts, where do Bikers meet, Biker cafes, Biker food, Motorcycle hang outs, Ace Cafe, Popular Biker places, Motorcycle cafe, motorcycle meet, bikers welcome,

13th July 16 - jul17 -