Biker Friendly Meeting Places | Bristol Avon
Harry's Cafe @ Fowlers of Bristol Ltd, 2-12 Bath Road, Bristol, Avon, BS4 3DR. Various bike events/nights thoughout the year. Open daily.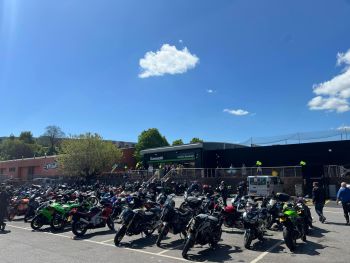 The Poacher, 106 High Stret, Portishead, Bristol, North Somerset, BS20 6AJ. Half an acre of off road parking and a large outside bar. Open daily from 9am.

* Please note, that the above list is mainly put together from visitor recommendations and is by no means a complete list of Meeting Places in the areas stated. We encourage visitor feedback and recommendations, so if there is somewhere you have been and would like to
tell others about it
, then please do.
...
We strive to check listings at least yearly for any updates, closures or change of business. However, we would advise that before you head off to any of those listed for a specific visit that you check ahead - otherwise have a great ride!
...
Weekly Biker meeting place, Biker hangouts, where do Bikers meet, Biker cafes, Biker food, Motorcycle hang outs, Ace Cafe, Popular Biker places, Motorcycle cafe, motorcycle meet, 23