THE BIKER GUIDE - booklet distribution
THE BIKER GUIDE booklet has been distributed at many shows, events, clubs and via many popular Meeting places, including Ace Cafe, Green Welly Stop, The Royal Oak, Hartside Top Cafe, The Bikers Cove, The Railway Inn, Harley-Davidson Preston, Touratech (Wales), Departure Lounge Cafe, Lynns Raven Cafe, Wessons Cafe, Doof Cafe, The Ponderosa Cafe, Squires, Iron Horse Ranch House, Filling Station Cafe, Yorkhill Easter Egg Run, Sheep Dip Rally, The Nightjar, The Great Tees Valley Bridge Run, The Worlds Largest Unofficial St Georges Day Parade, Rattlesden Five Bells Bike Show, Rainy Daze Rally, The Wallace Rally, Taffy Dakar, Norsemen Gathering, Big Bike Sunday, The Full Sutton Revival Meeting, Triumph Owners, I.M.T.C. Motorcycle Touring club, Curvy Riders Motorcycle Club, Grindleford Cafe, Whiteways Café, The Leadburn Inn, Tudor Rose Wings, St Georges Day Bike Show, BMW Motorcycle Club, Blood Bikers Wales, NABD, Honda Owners Club, BWDE Biker Group, Bikers For Action SW, Association of British Motorcyclists, WOLDS Bikers, South Yorkshire Lady Bikers, Jacks Hill Cafe, GMEC Motorcycles, The Haven, Route, 1066 Café, Artyard Café, Chapter 1 Diner, Ghost Bikes, Hungry Hogs at Hillside Cafe, Red Lion Pub and Truckstop, Route 1066 Café, Sam's Diner, The Bruce Arms, The Buck Inn, The Haven, The Leadburn Inn, Wilf's Cafe, The Squadron Cafe Bar, The 68 Cafe, Nell's Café, Route 11, Twistmoto and 1,000's given away @ the Manchester Bike Show!
The booklet has also been included in various clubs mail outs and in goodie bags at Rallies...
It is also available for free via the website shop!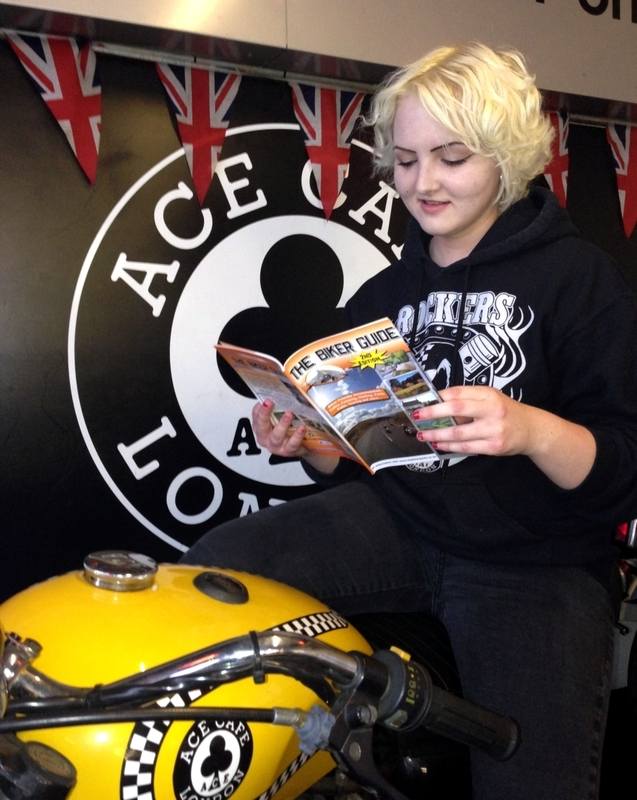 THE BIKER GUIDE® booklet @ Ace Cafe, London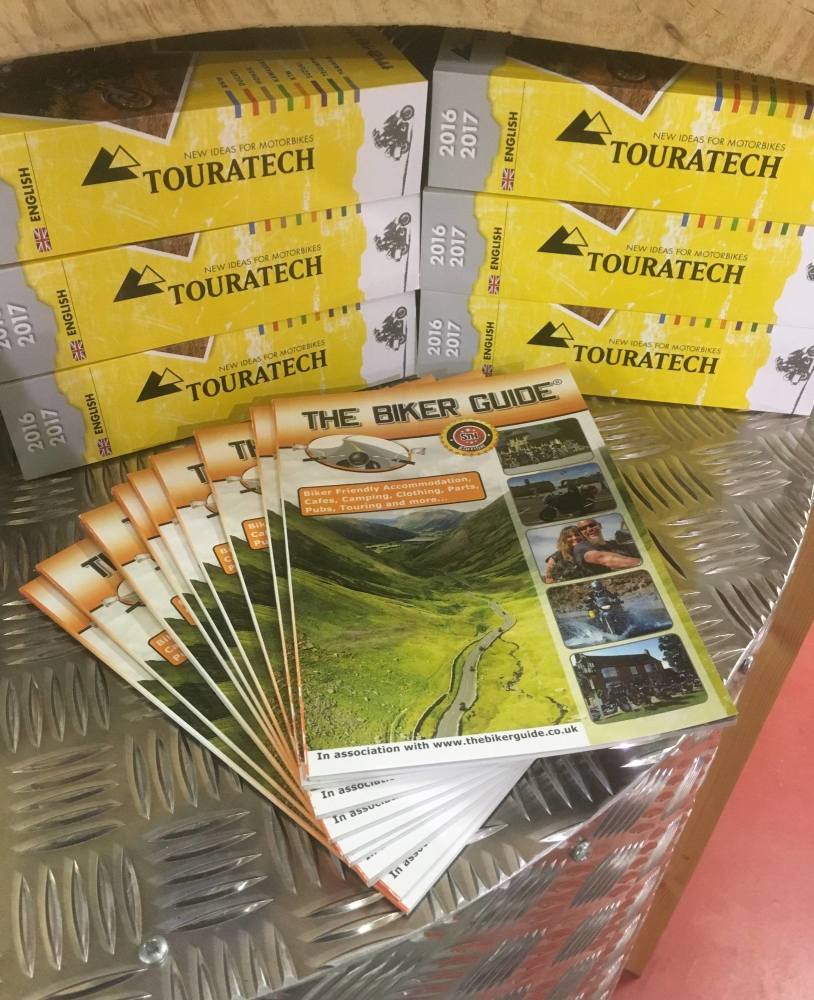 THE BIKER GUIDE booklets at Touratech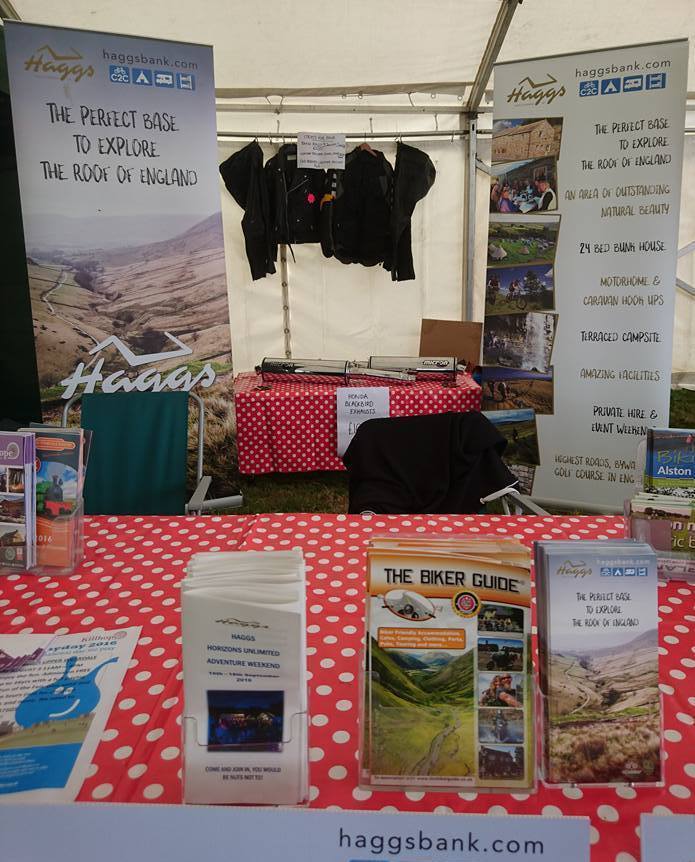 THE BIKER GUIDE booklet, at Duraham Bike Wise with Haggs Bank Bunkhouse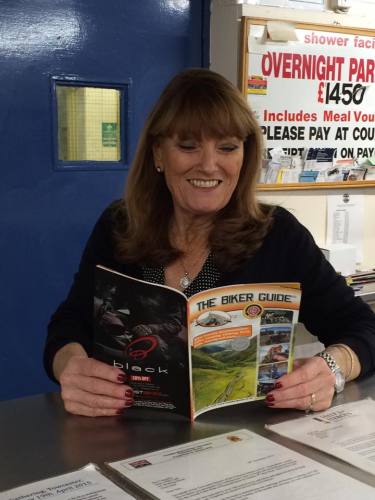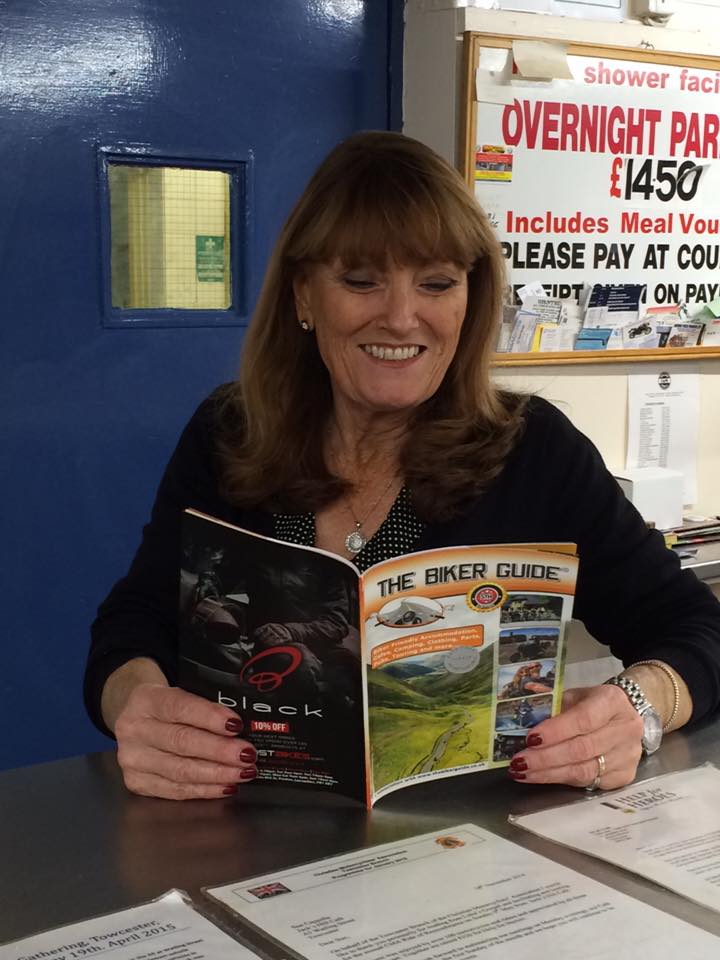 Jacks Hill Cafe - reading THE BIKER GUIDE®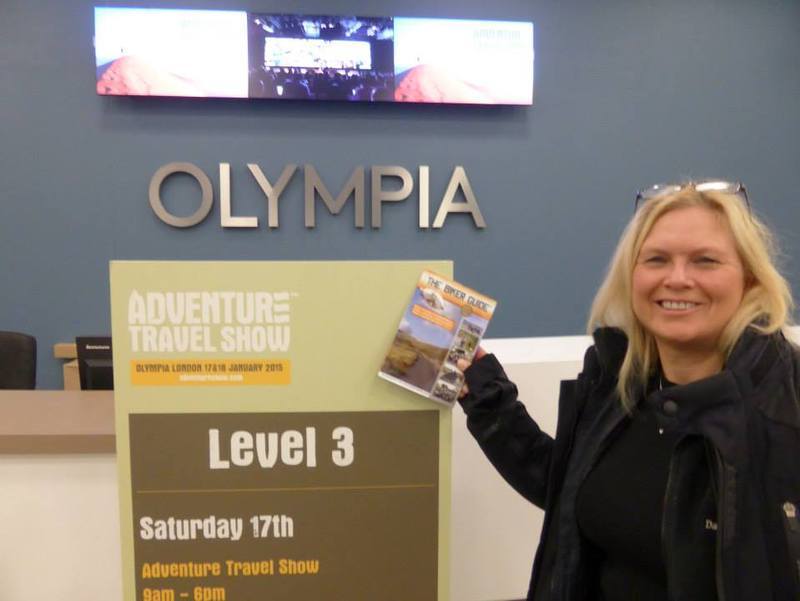 Jyl Oldham @ The Adventure Travel Show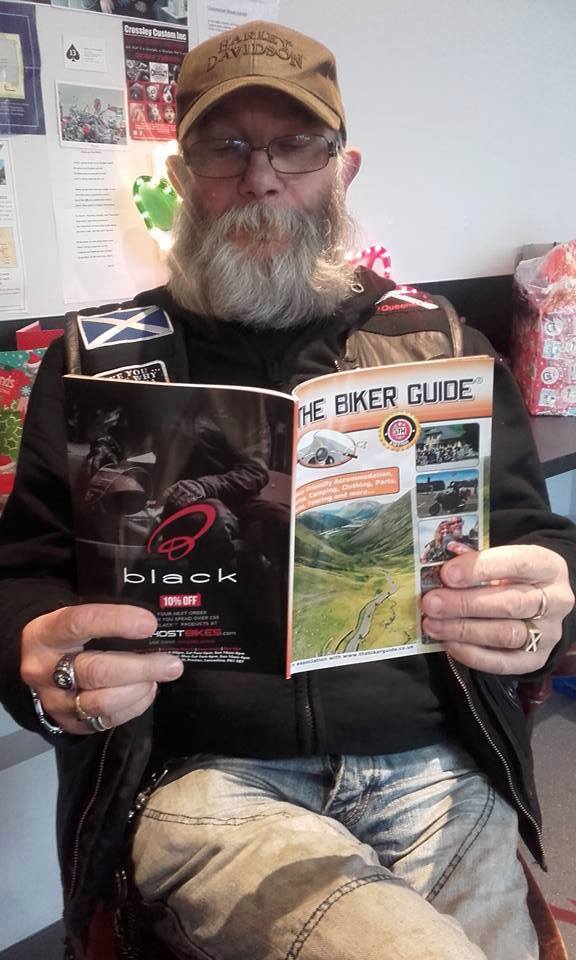 Jock reading THE BIKER GUIDE booklet at Bikers Cove, South Queensferry, Scotland

Karen @ Squires Cafe with the 6th editon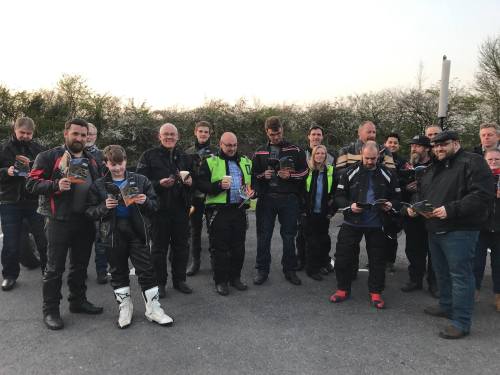 Customers at The Haven reading the 6th edition!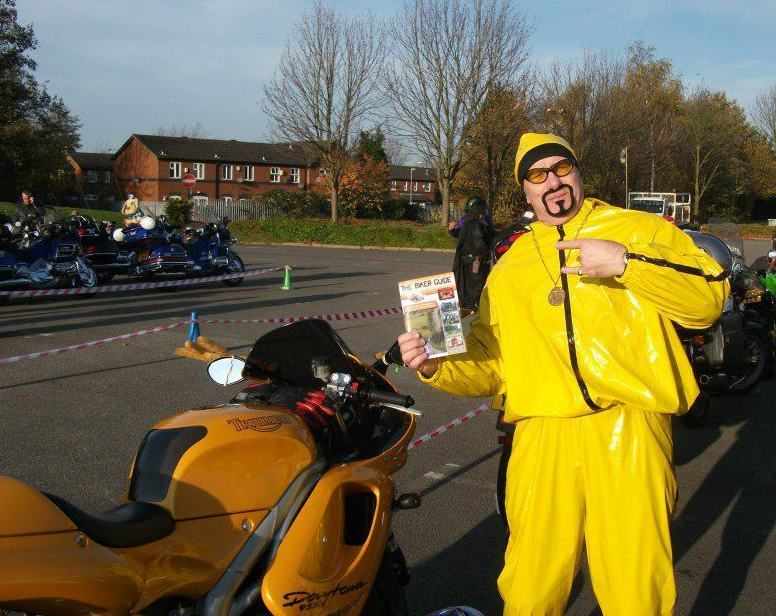 THE BIKER GUIDE® booklet @ the Salvation Army Toy Run - with Ali G!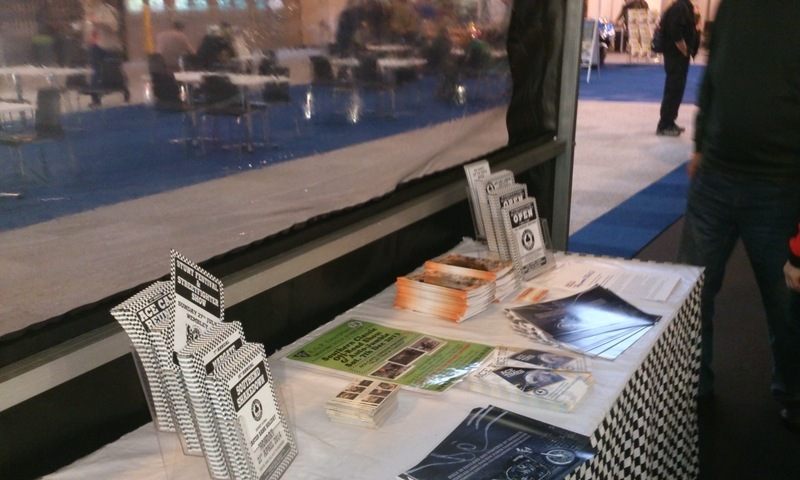 THE BIKER GUIDE® booklet on the Ace Cafe stand at Motorcycle Live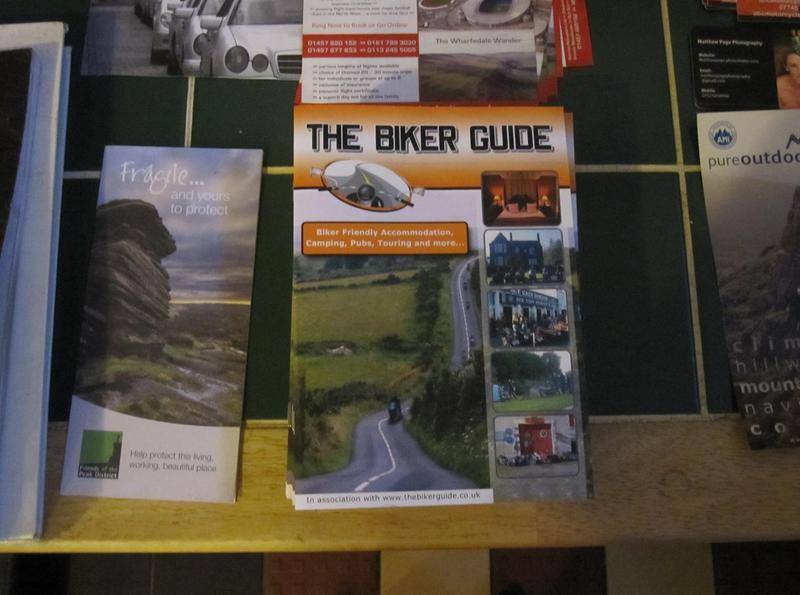 THE BIKER GUIDE® booklet @ Grindleford Cafe, Derbyshire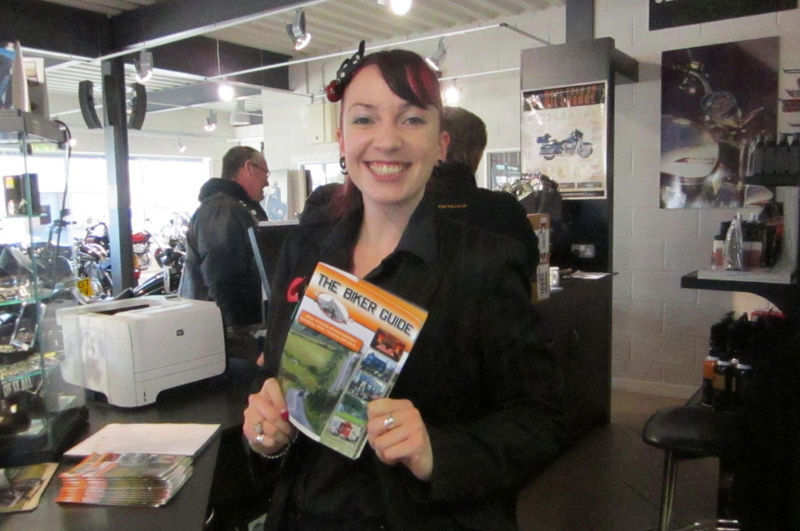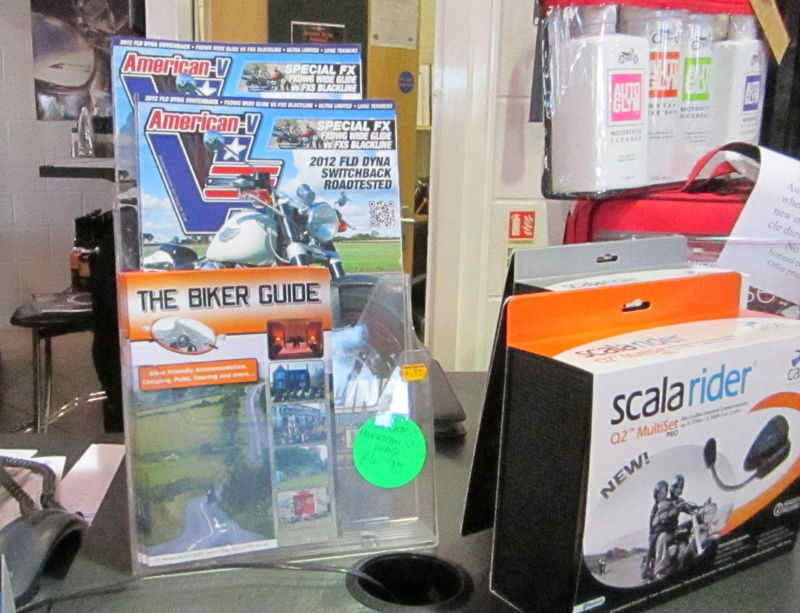 THE BIKER GUIDE® booklet @ Chester Harley-Davidson
Also @ many shows, events, cafes, Motorcycle Clubs and via the on-line shop on THE BIKER GUIDE®.
If you are a Biker Friendly cafe, meeting place, are holding an event and/or would like some copies for your club members, you can request the booklet to be sent to you - Simply fill in our on-line form here: Send me some booklets. Please note this does not guarantee the booklets are sent, as we organise the distribution early, however we look at every request.
An extensive list of our distribution is available on request. Due to others 'stealing' our ideas, concepts and data, we have chosen to not include the extensive list here!