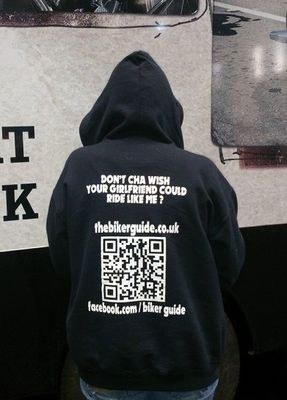 DON'T CHA WISH YOUR GIRLFRIEND COULD RIDE LIKE ME? Hoodie
Hoodie, with a slogan which is sure to get you noticed!
Quality Fruit of the Loom hoodie with THE BIKER GUIDE branding and on the back;
Large qr code, website and facebook
State your size when ordering:
Small (8-10)
Medium (10-12)
Large (12-14)
Xl (16-18)
Please note that these hoodies are made to order, so are not eligible for a return.
Delivery maybe upto 3 weeks due to being made to order.