Biker Friendly Meeting Places | Shropshire
Here follows a list of regular Motorcycle meets, hangouts and general gatherings throughout the area. If there is any we have missed please forward them for inclusion... Photos always welcome! Main Meeting Places section
Dinkys Dinah
, Welshpool Road, Ford, Shrewsbury, Shropshire, SY5 9LG. Open daily.
HOS,
Unit MO7, Mile Oak Industrial Estate, Oswestry, Shropshire,
SY10 8GA
. Suppliers of Aftermarket parts for Harley-Davidson and other Motorcycles, Sales and Service. Bike Meets on Mondays from 5pm until 7.30pm.
Jena Pit Stop
, Chester Road, Tern Hill, Market Drayton, Shropshire, TF9 3QD. A lady Biker owner, with fab food and free tea and coffee for Bikers. Open 8am - 1pm, Monday to Friday.
Lynn's Raven Cafe
, Junction A41/149 Preesheath, Whitchurch, Shropshire, SY13 2AF. Recommended by Evan Jellicoe;
"Very cheerful staff, more than excellent food. The owners do a lot for charity on a regular basis, where can you get a roast pork dinner with all the trimmings, 4 veg and a yorkshire for £6!"
Also Diane Broders;
"Fab food, fab staff, brill venue, bike nights are awesome. They hold events throughout the year which are marshalled and organised properly".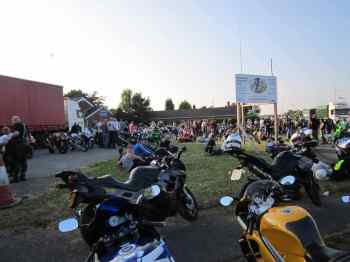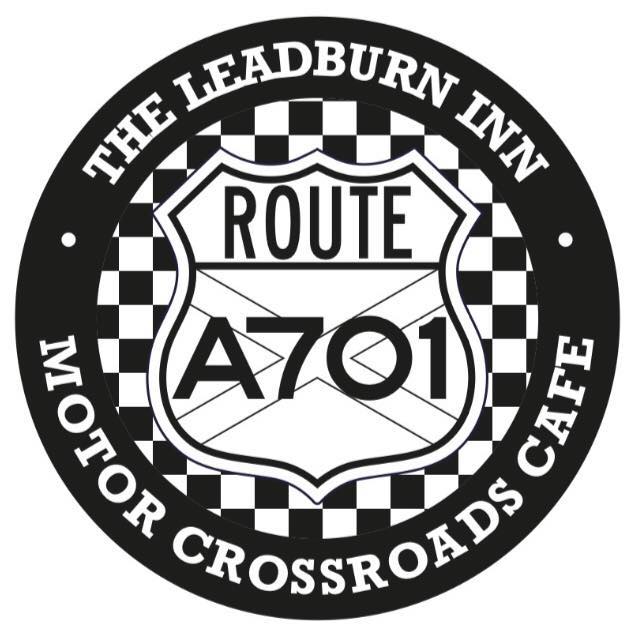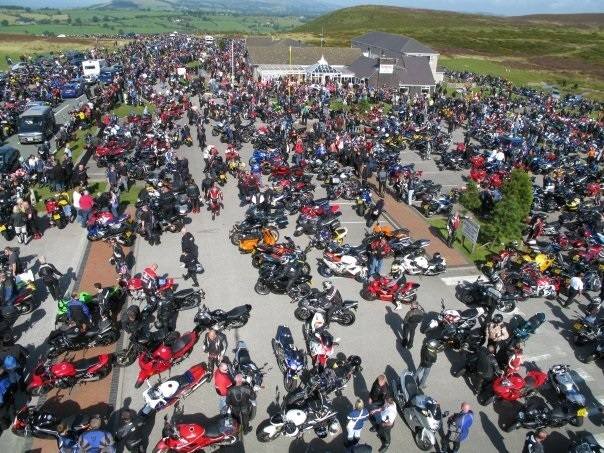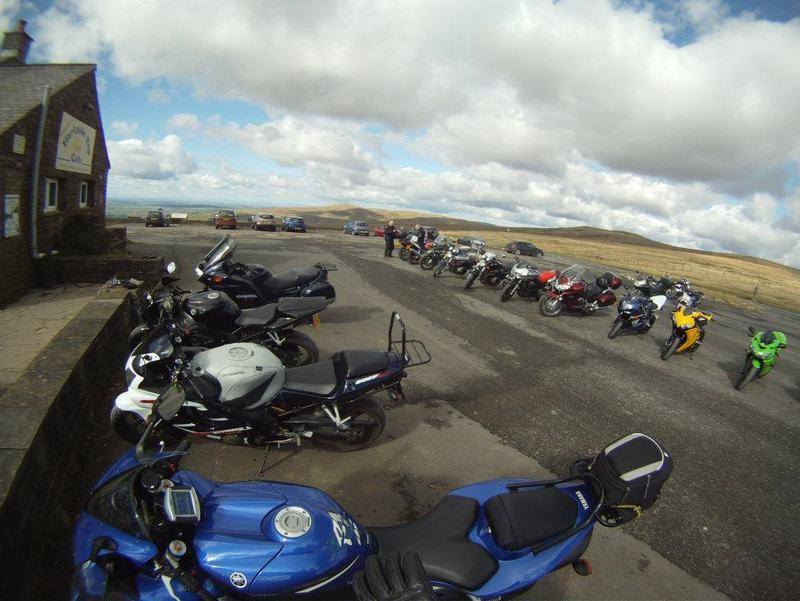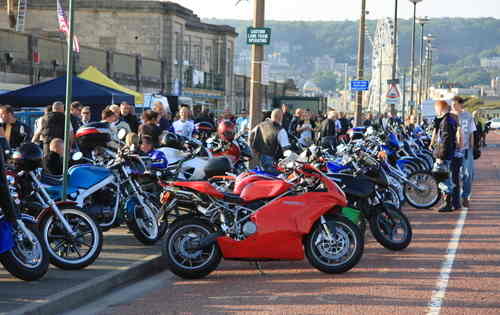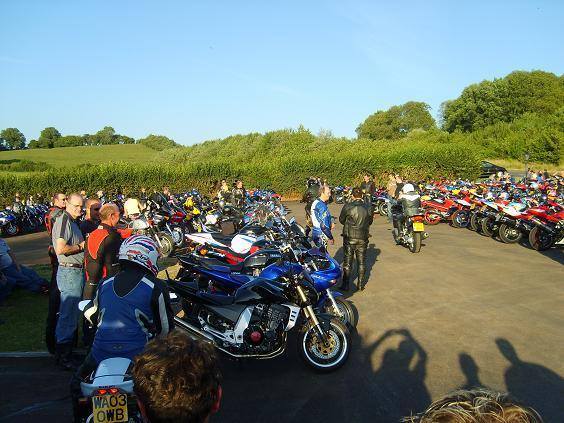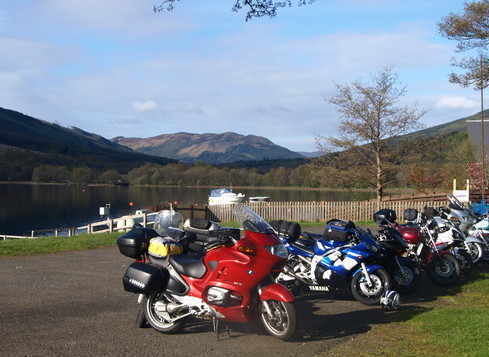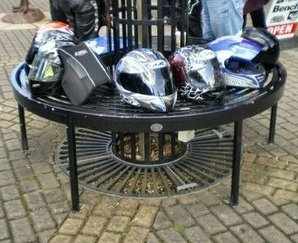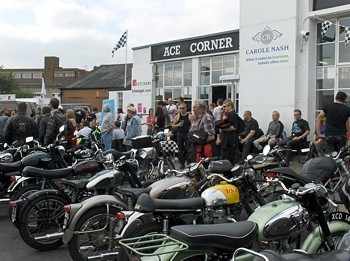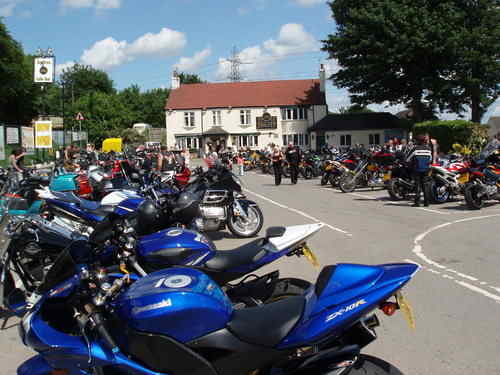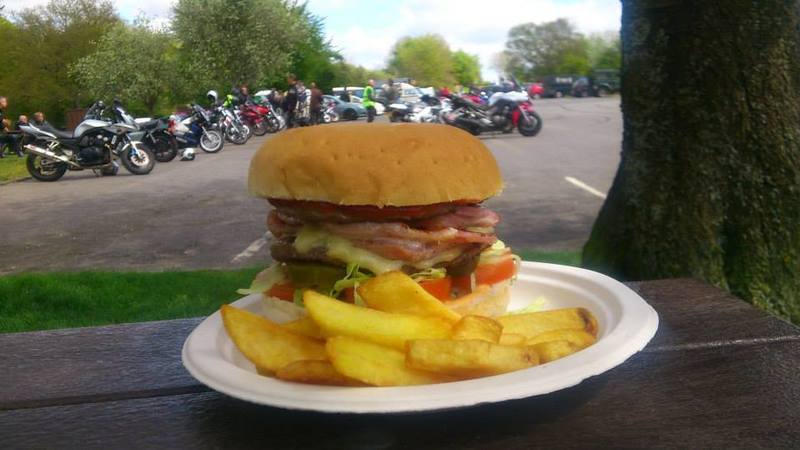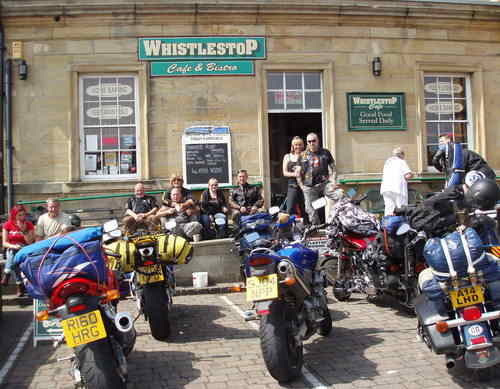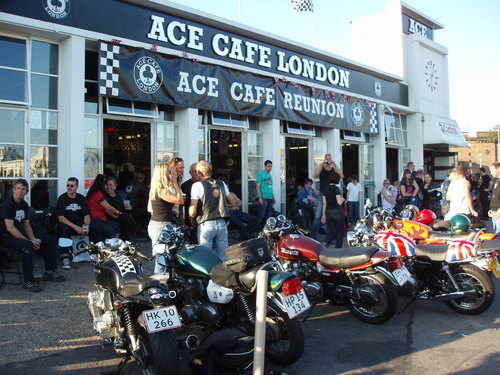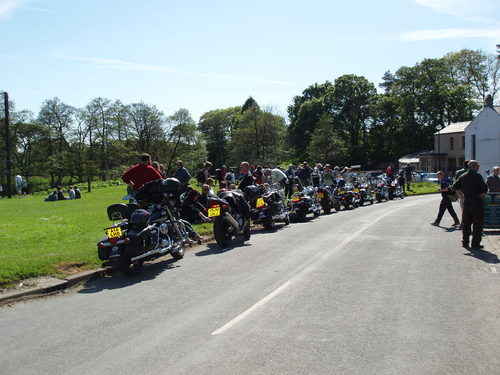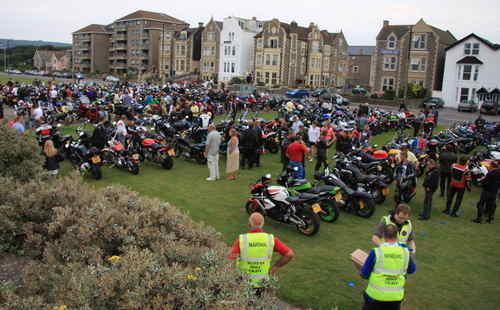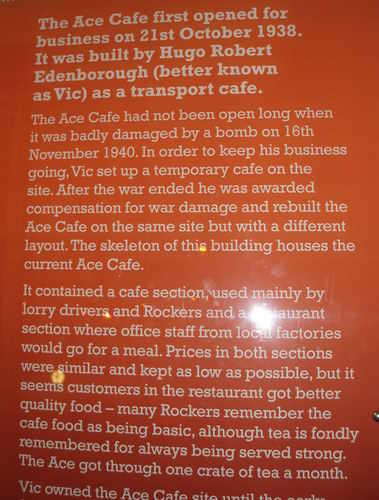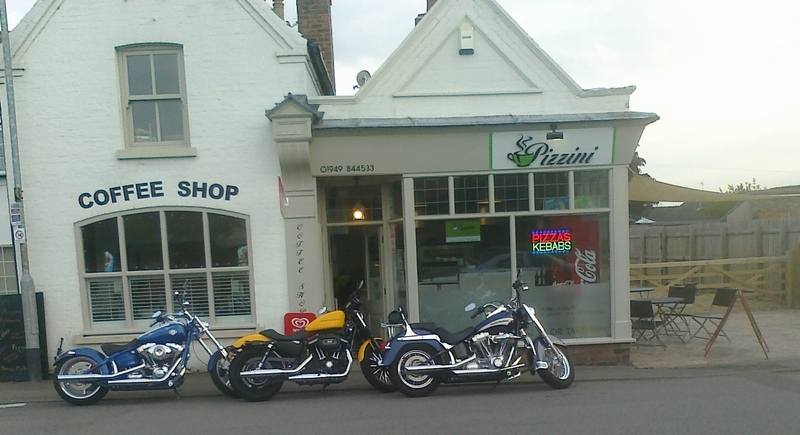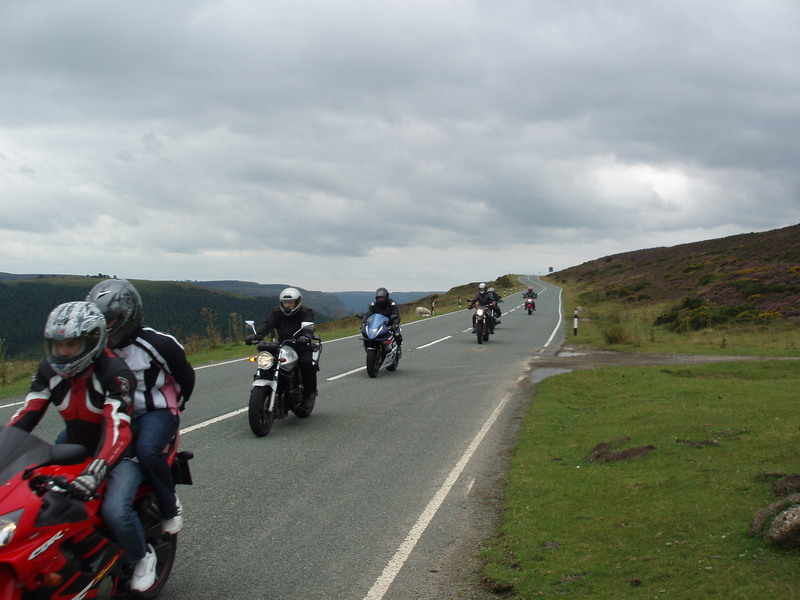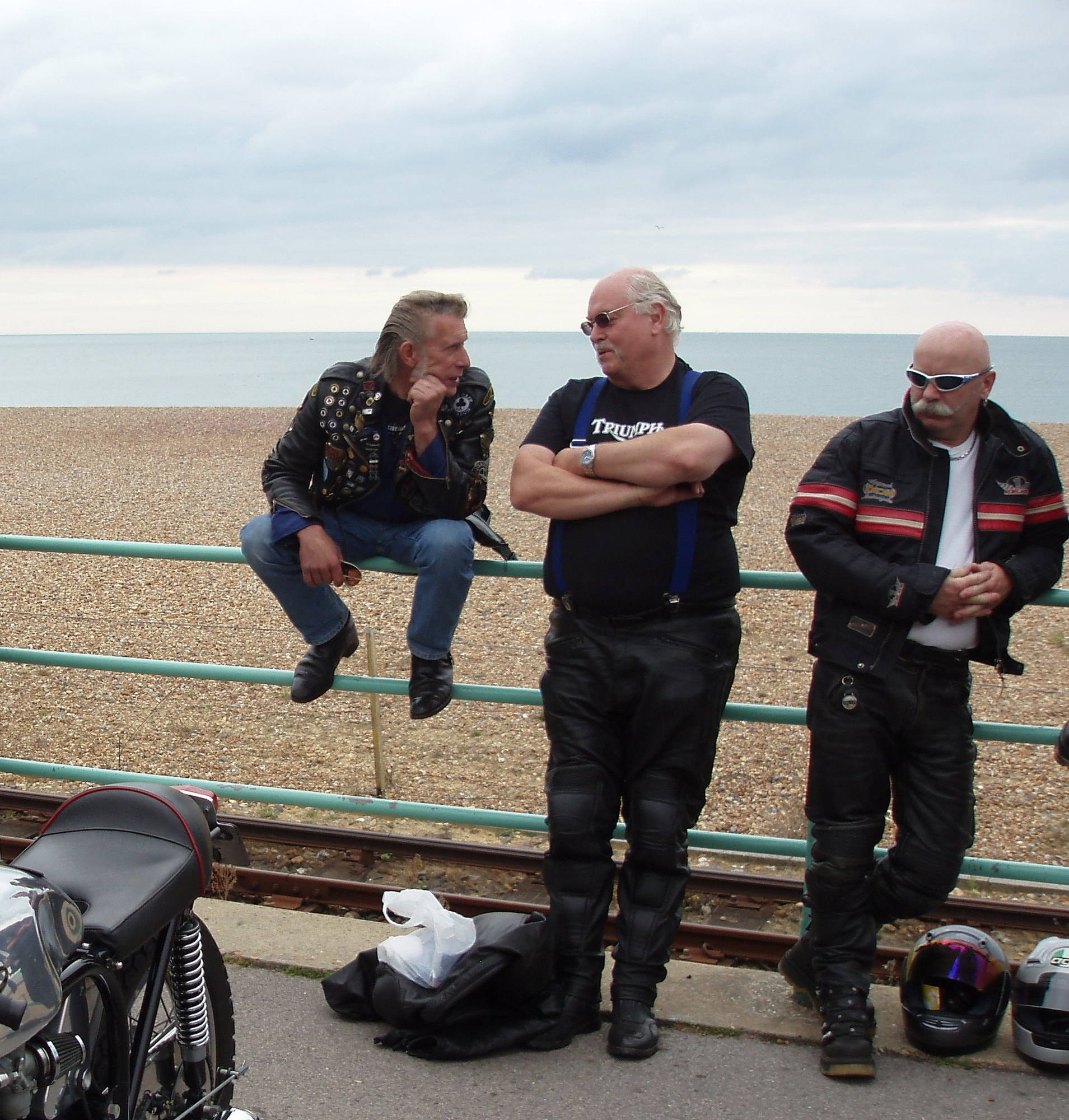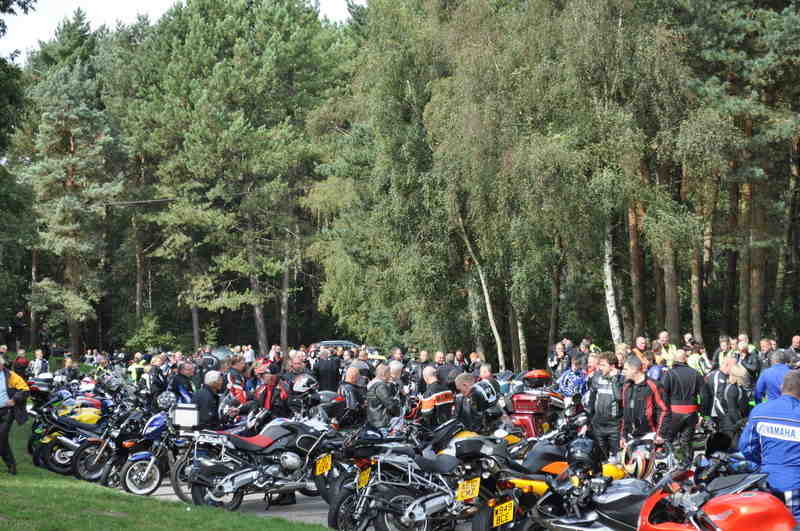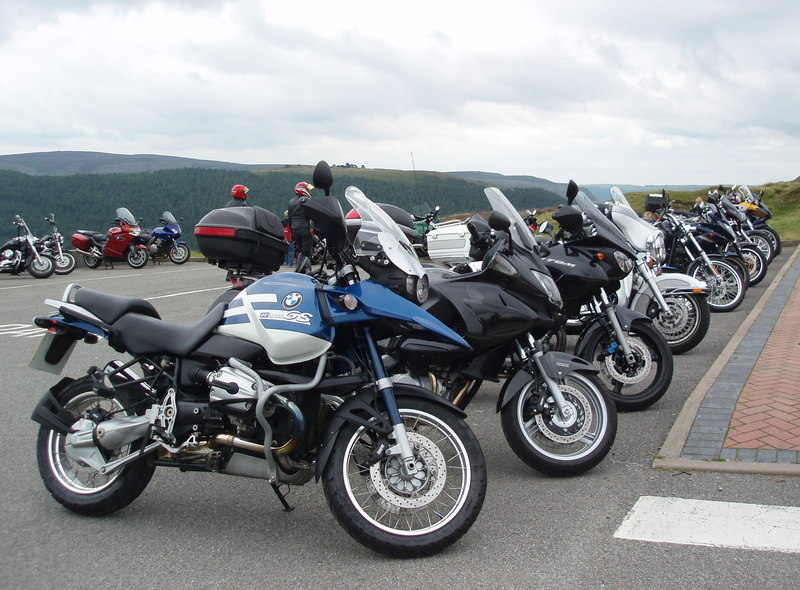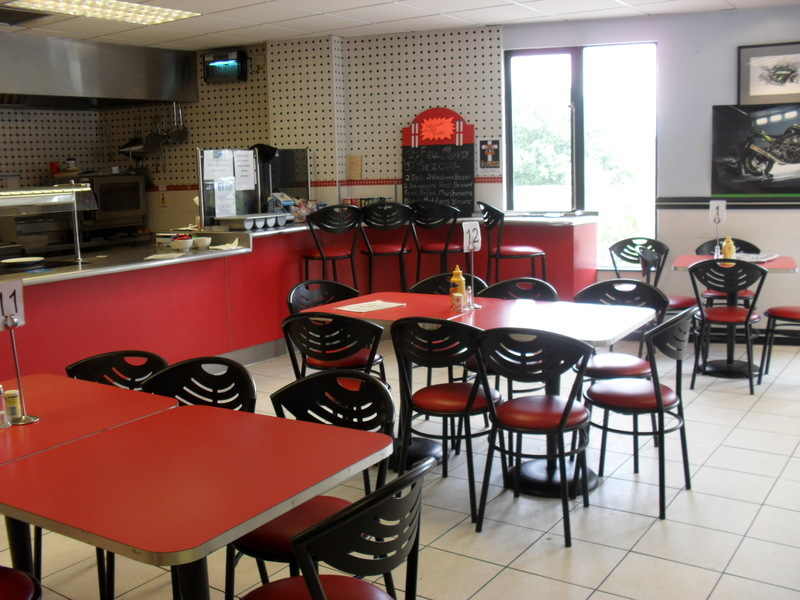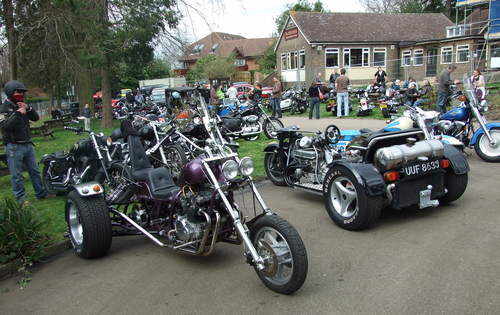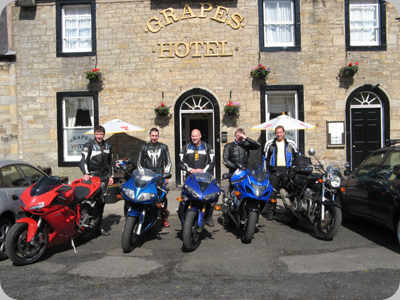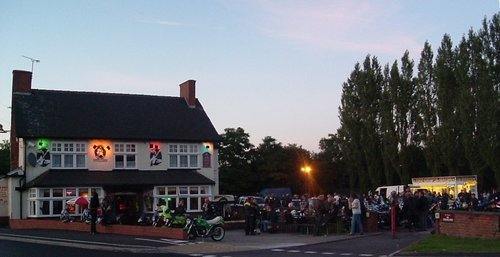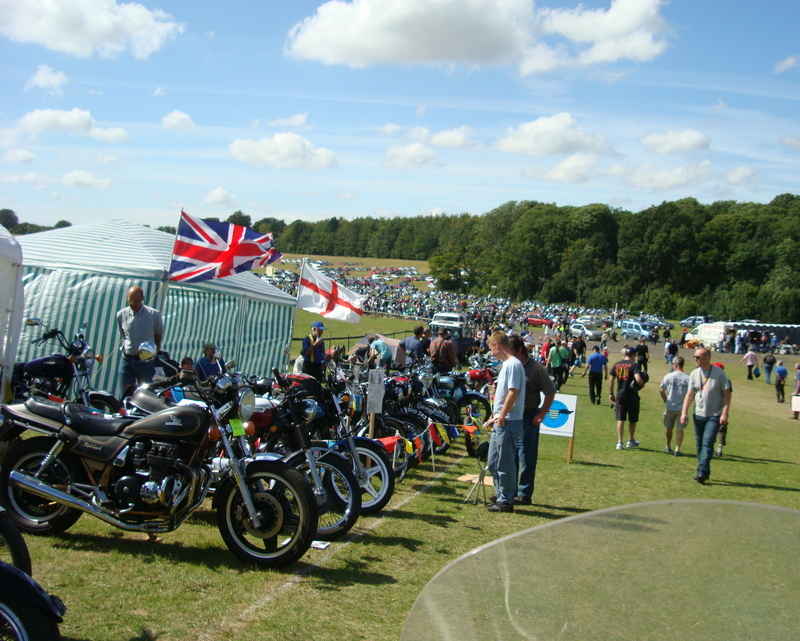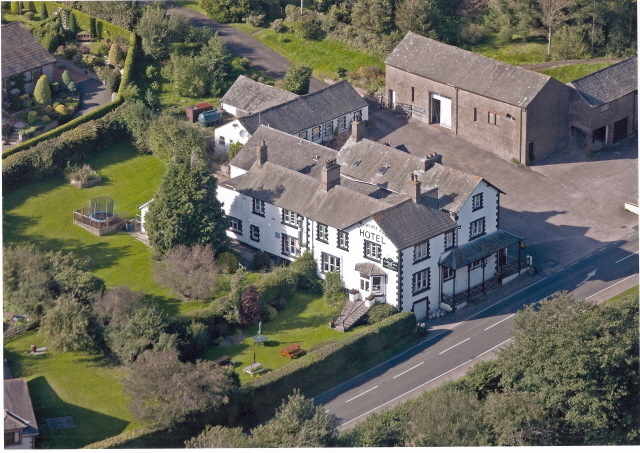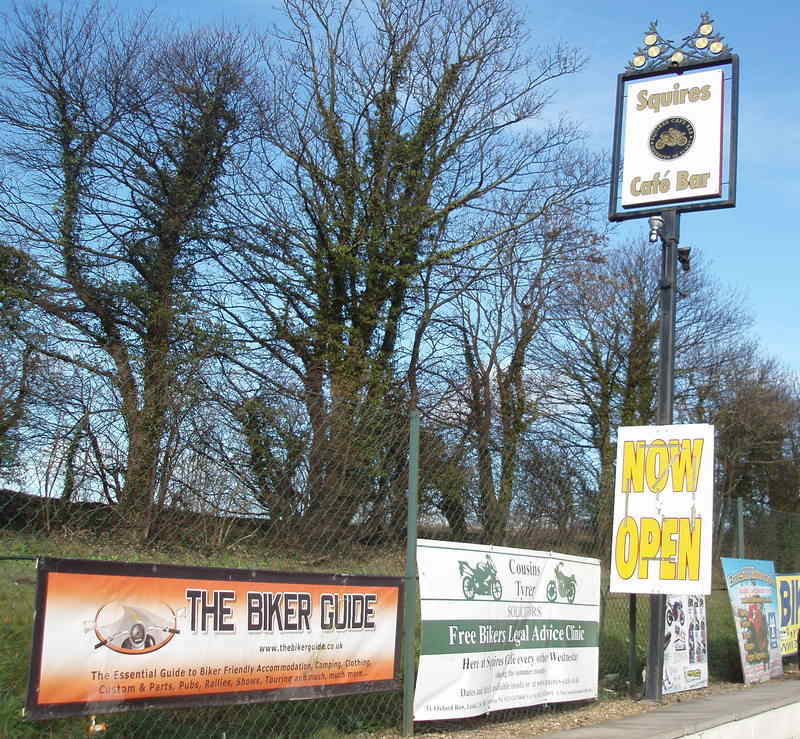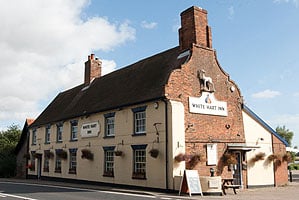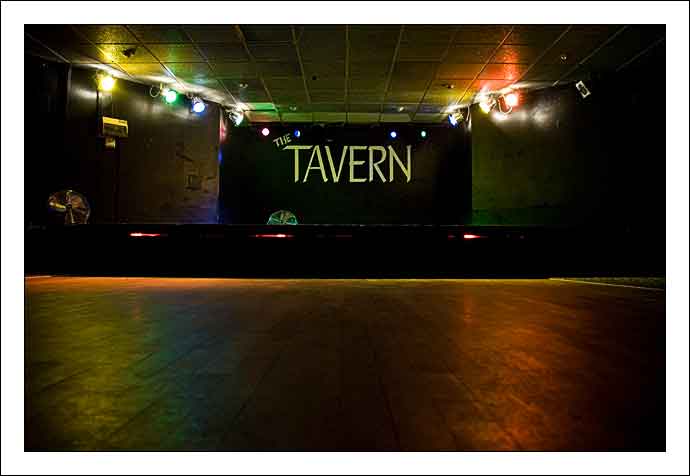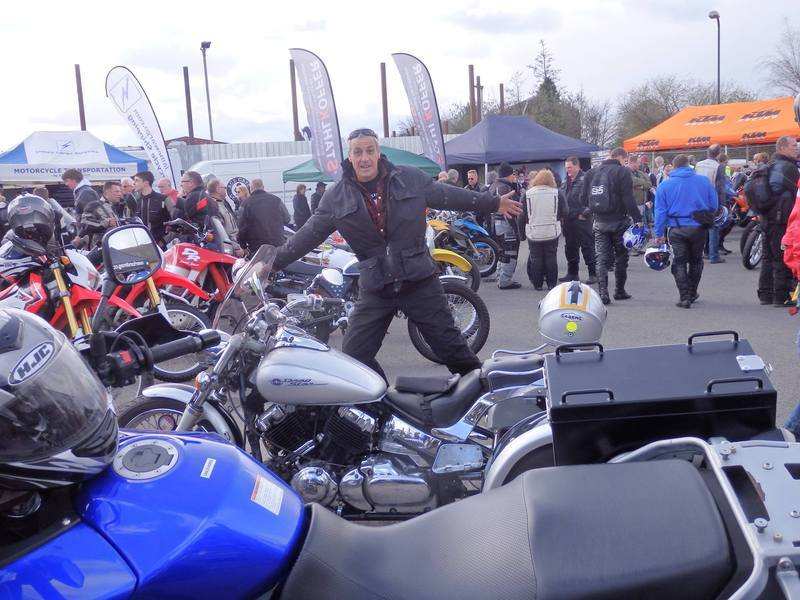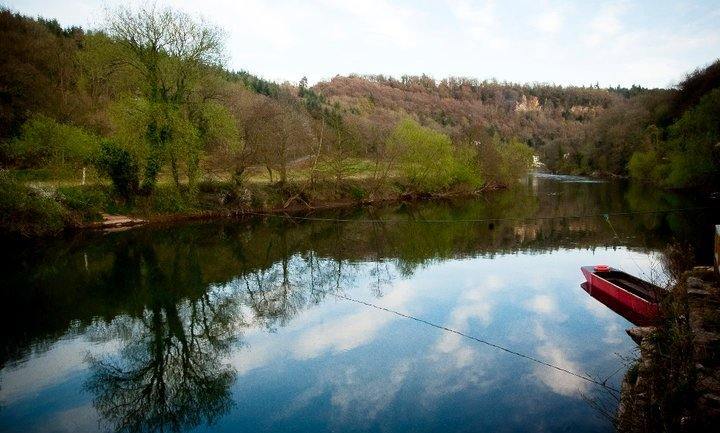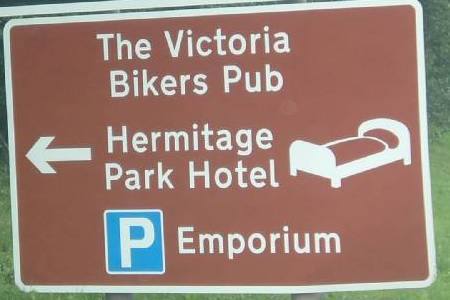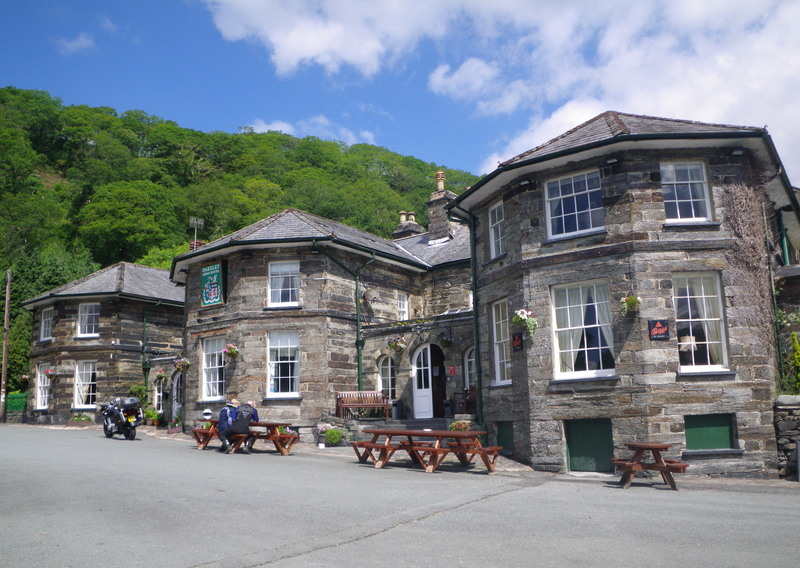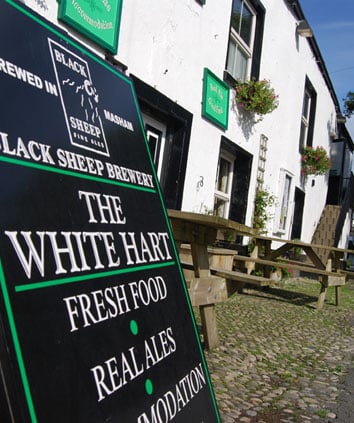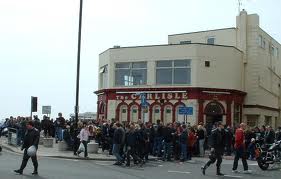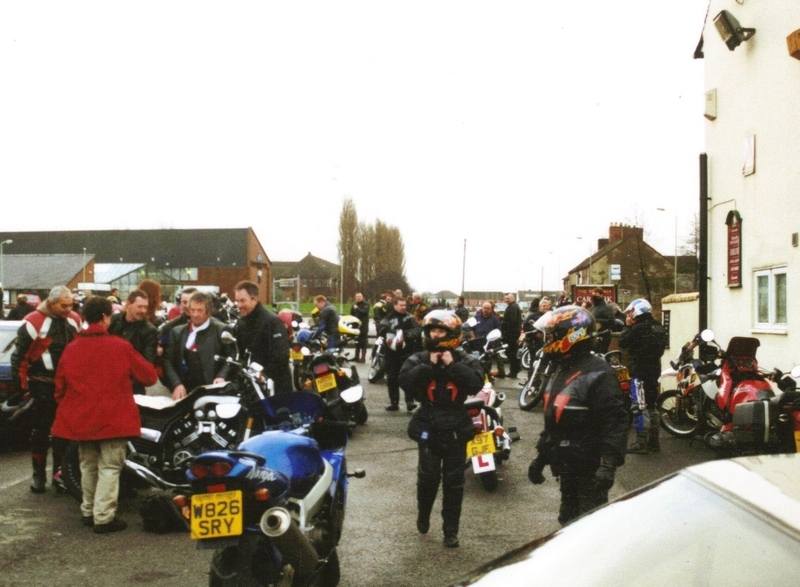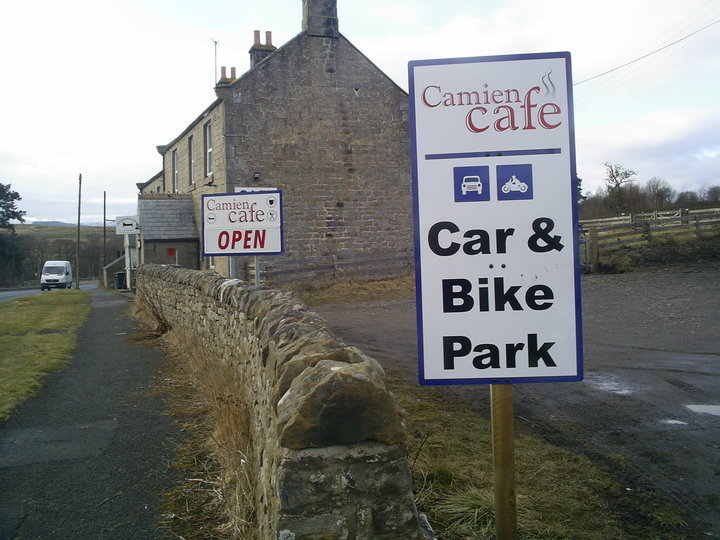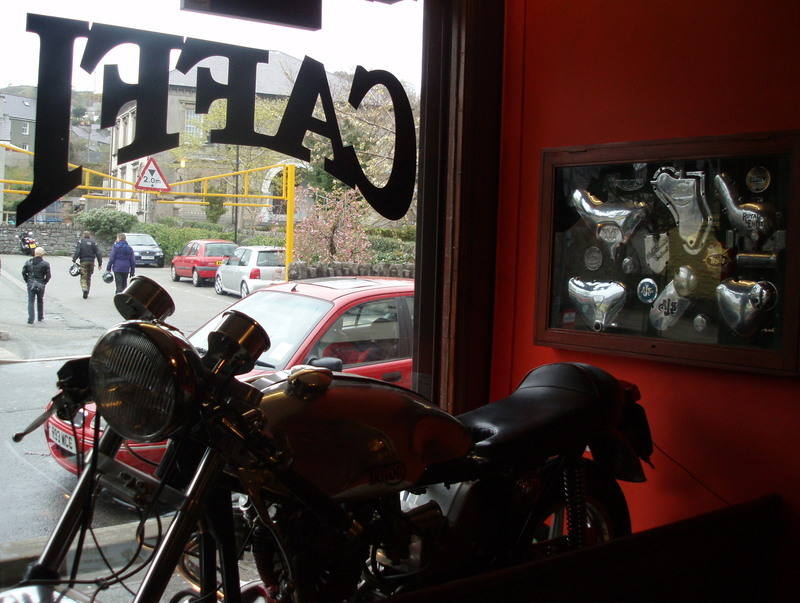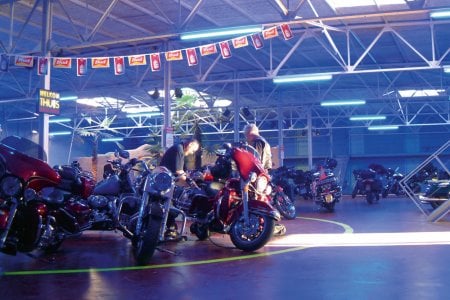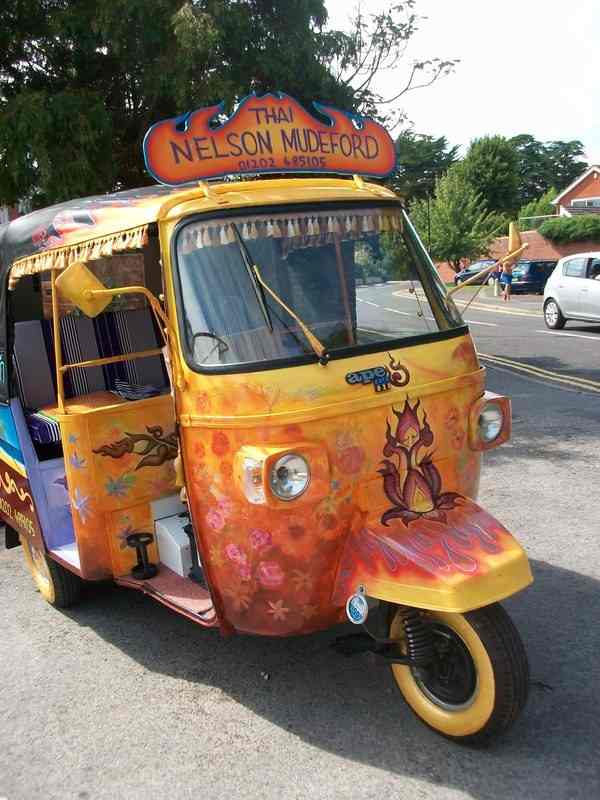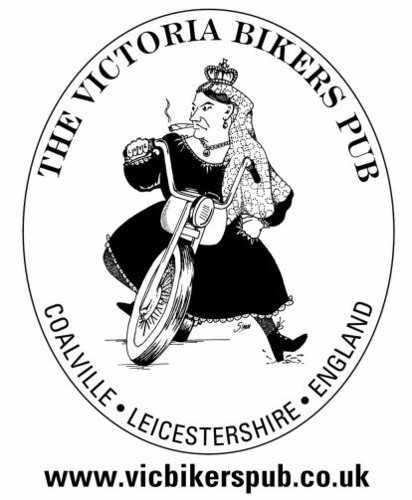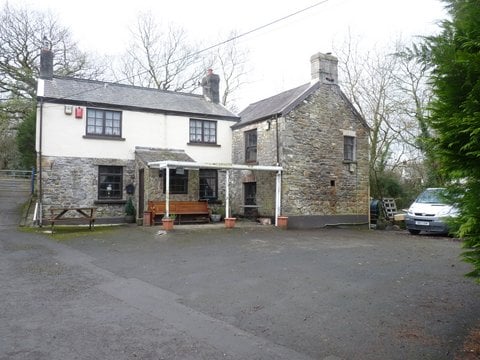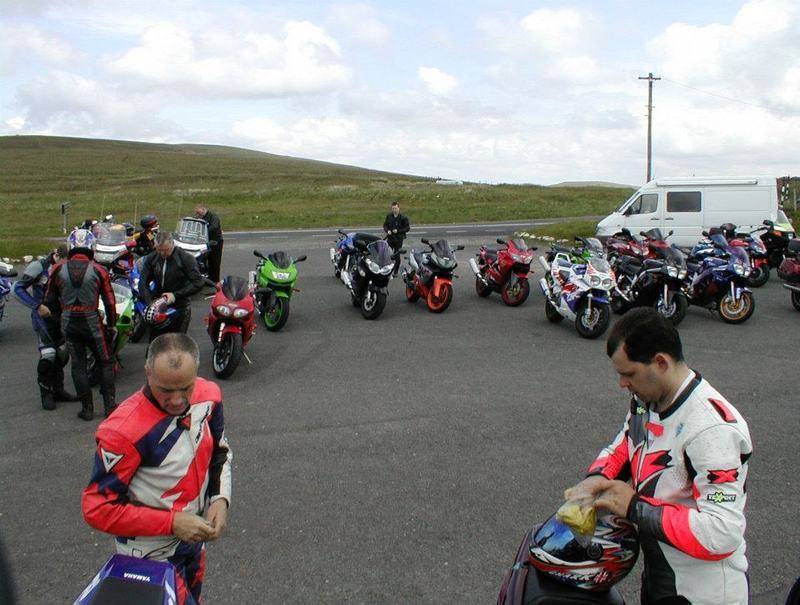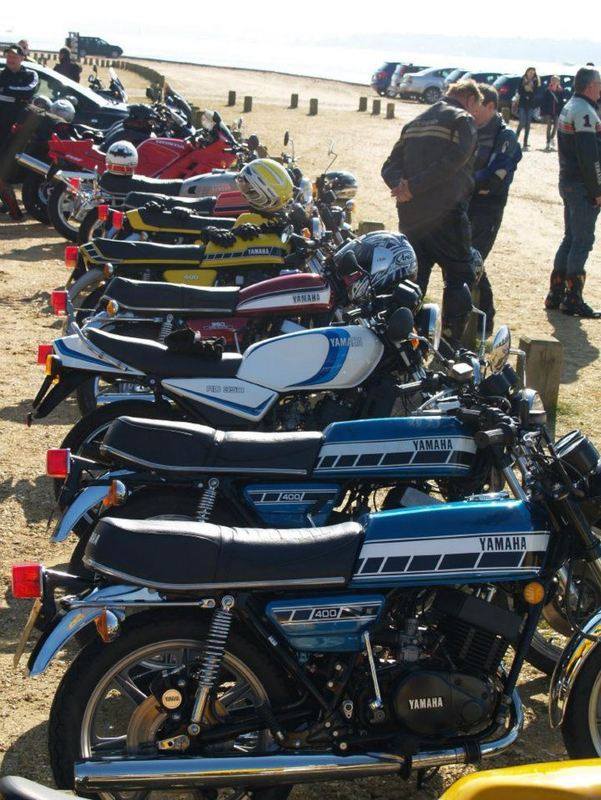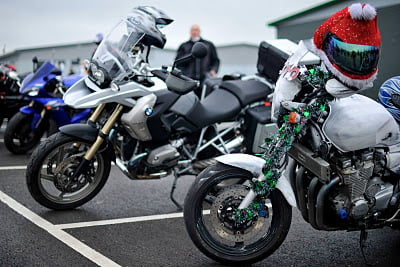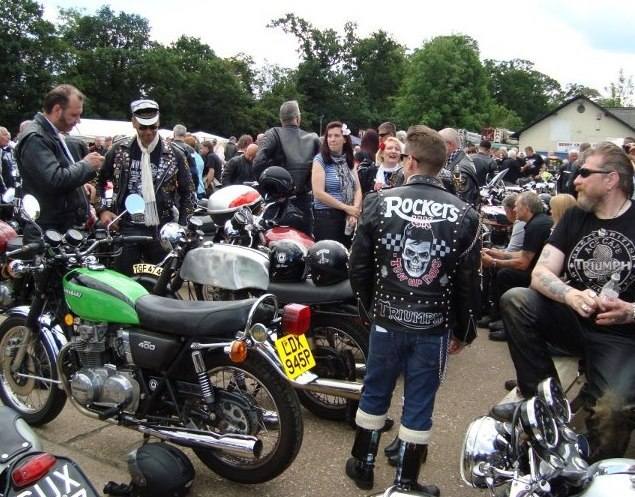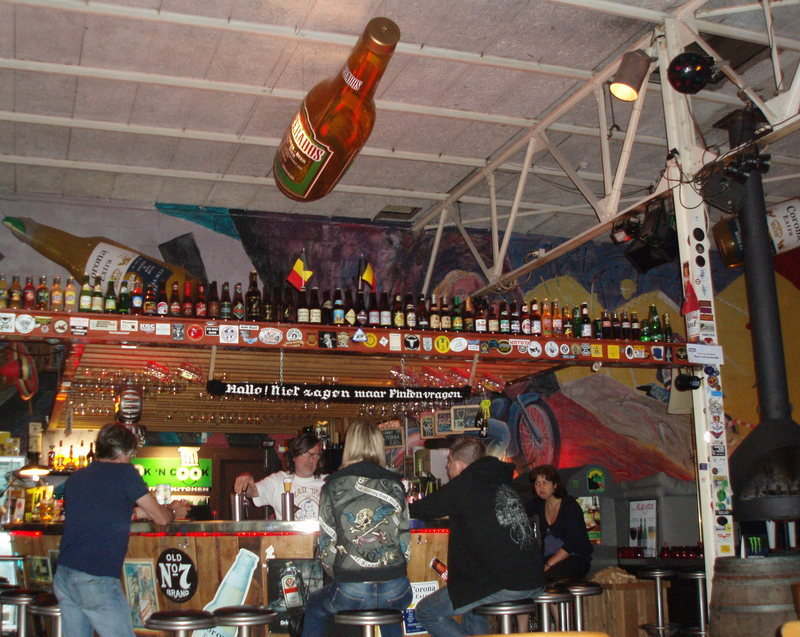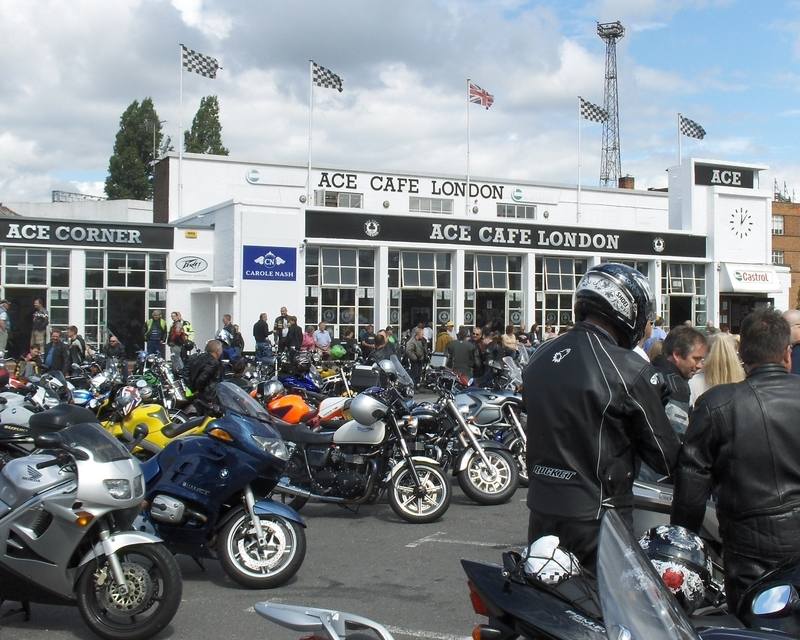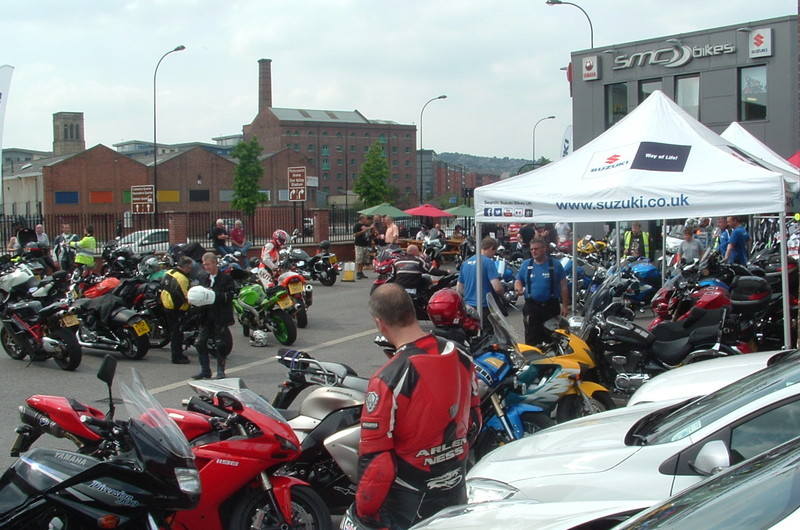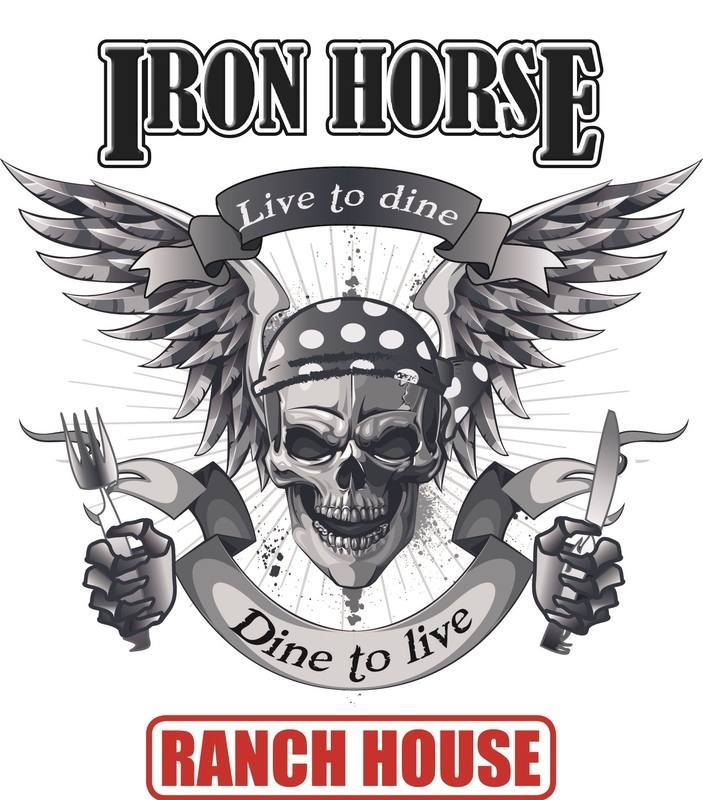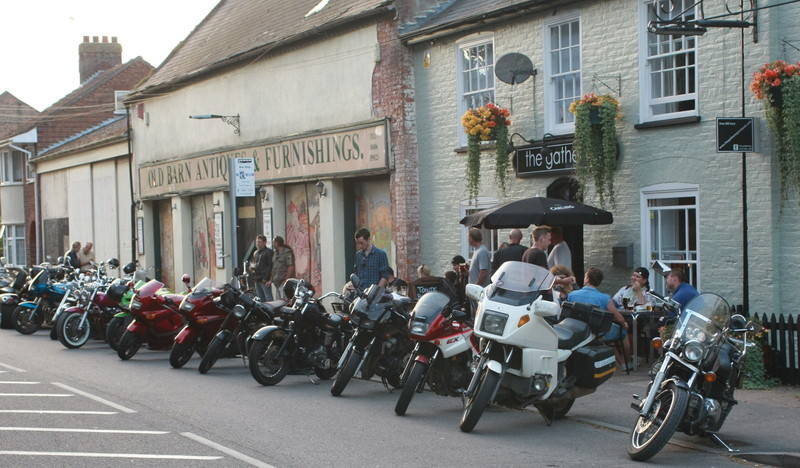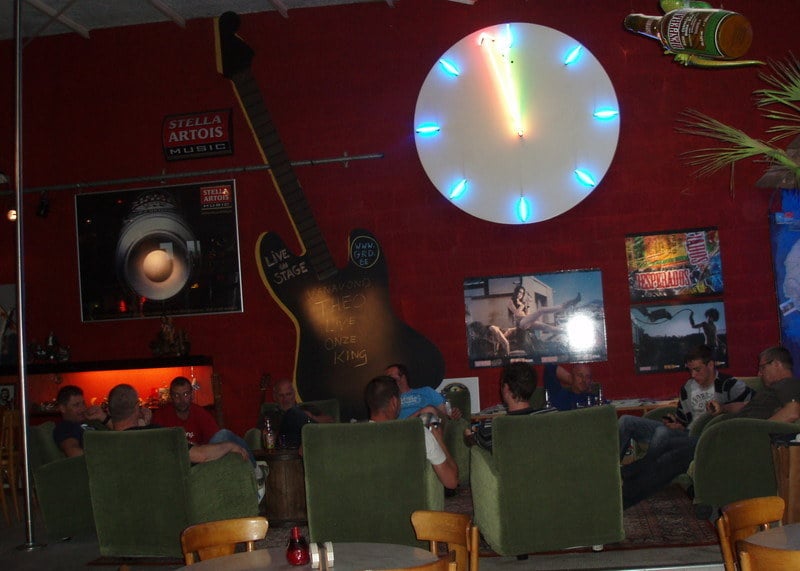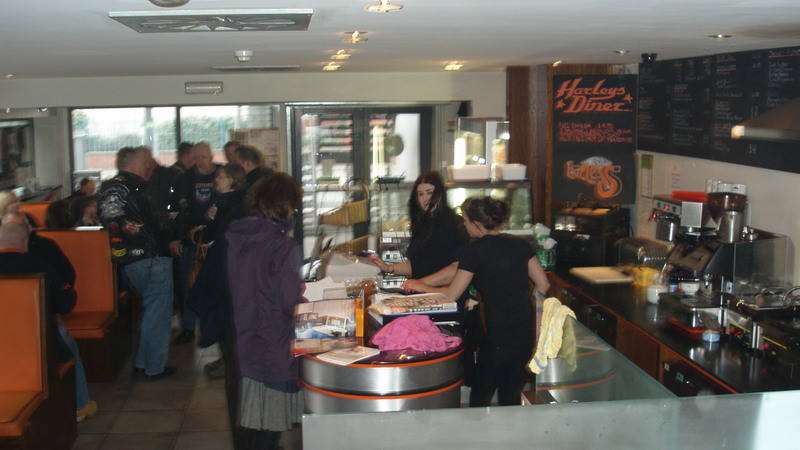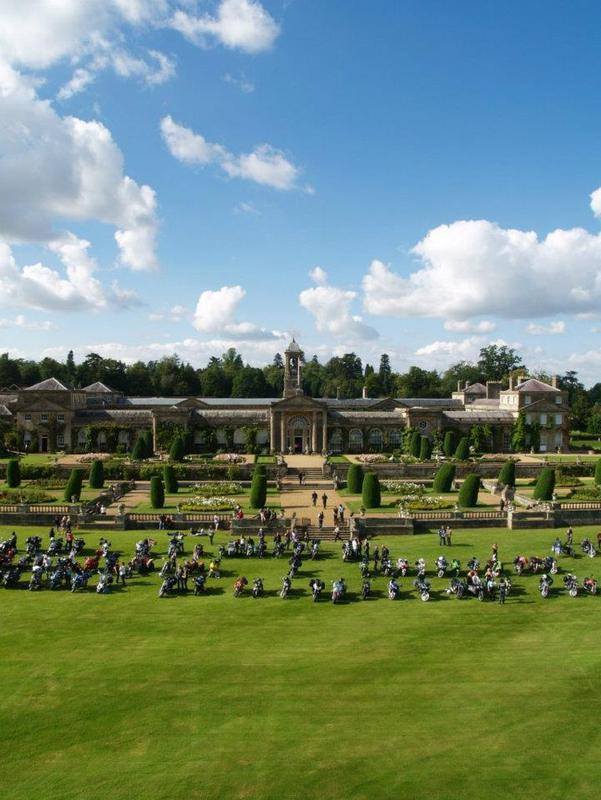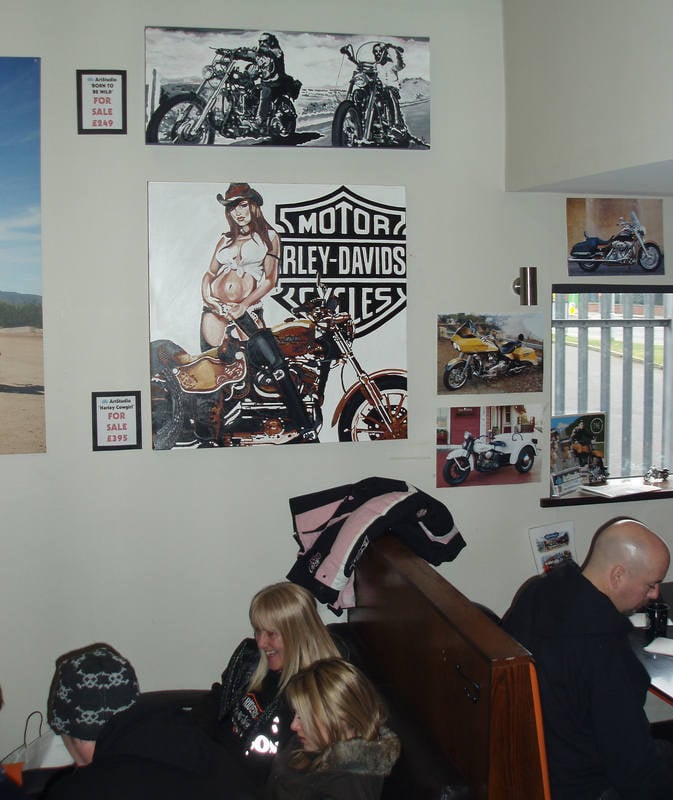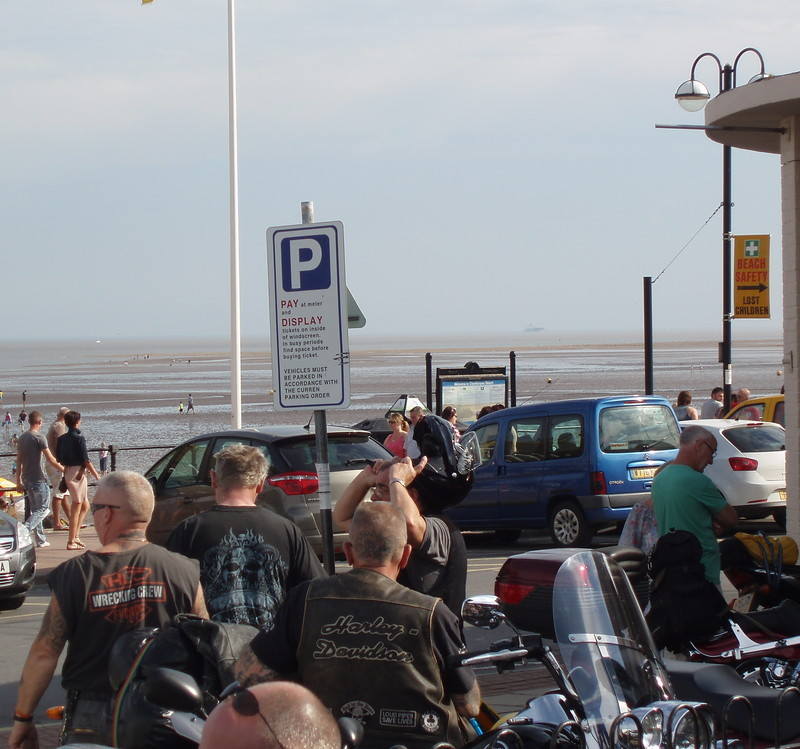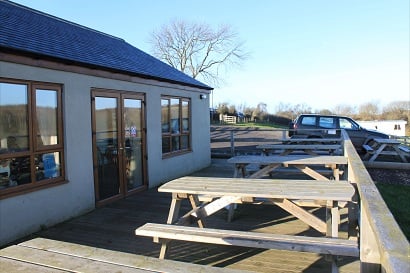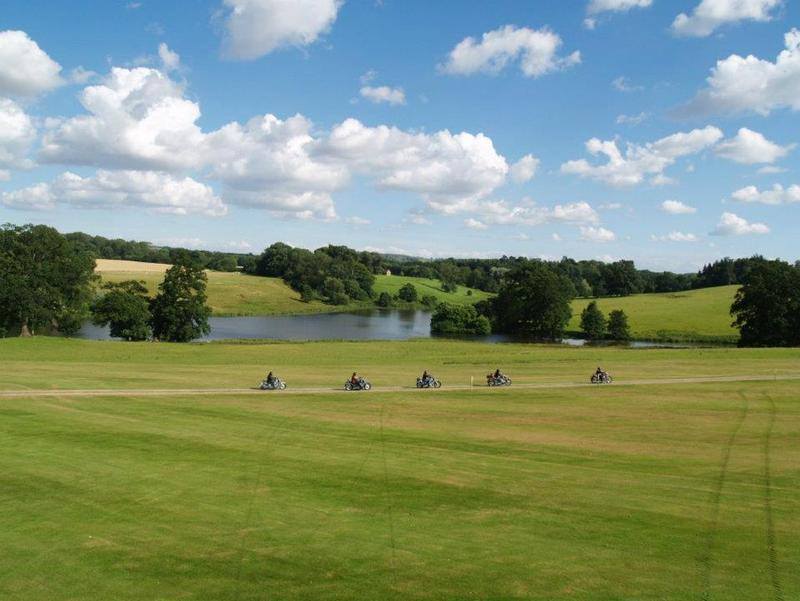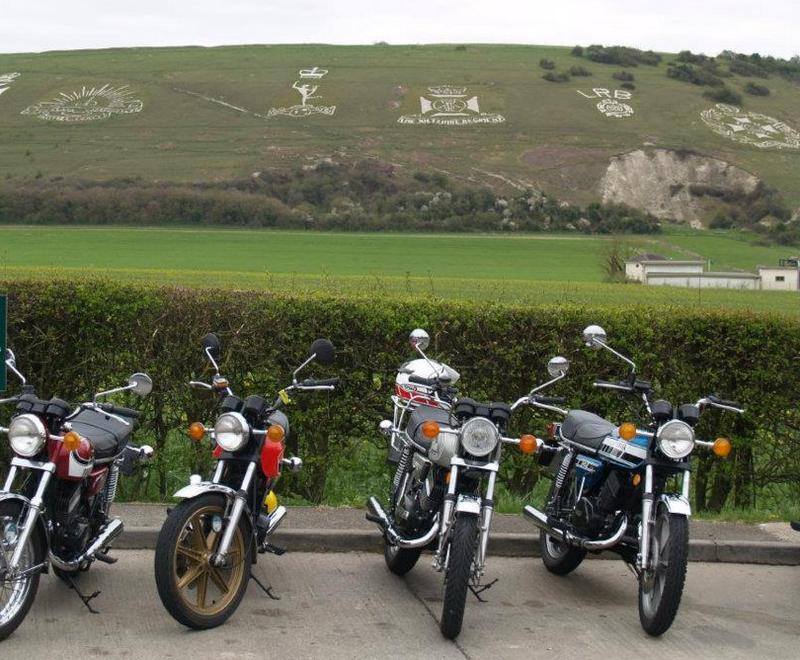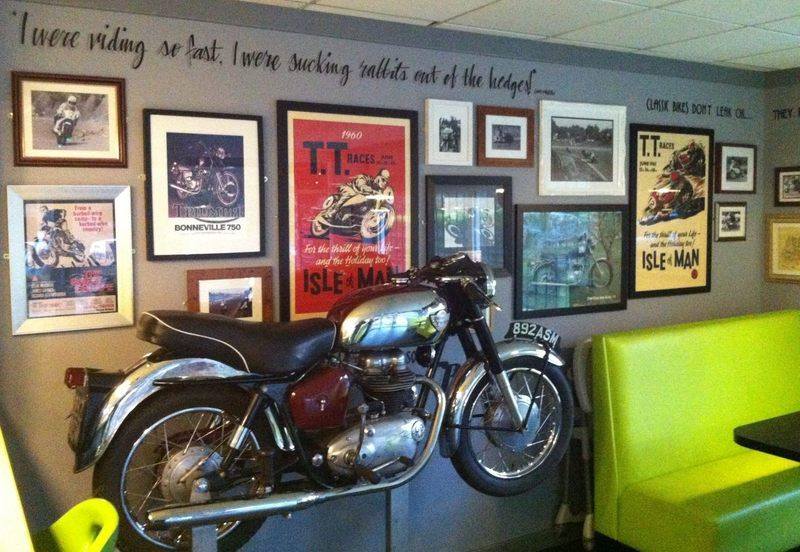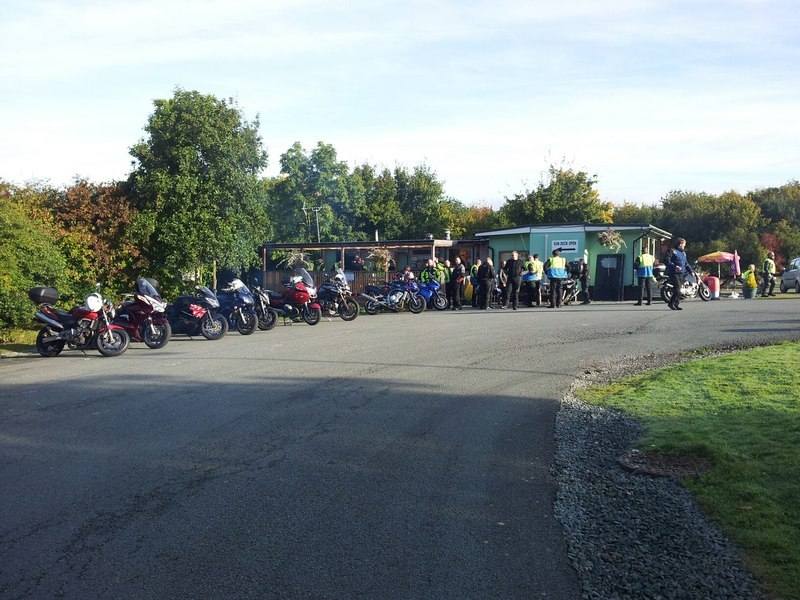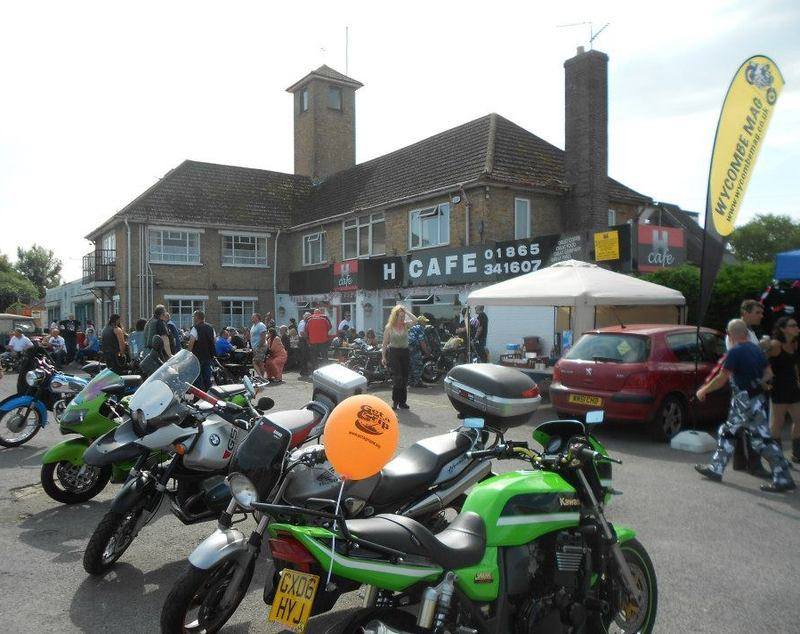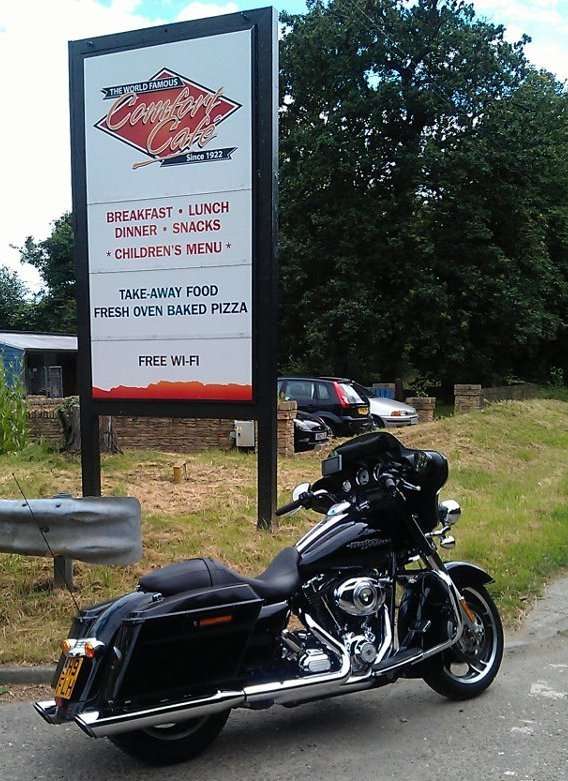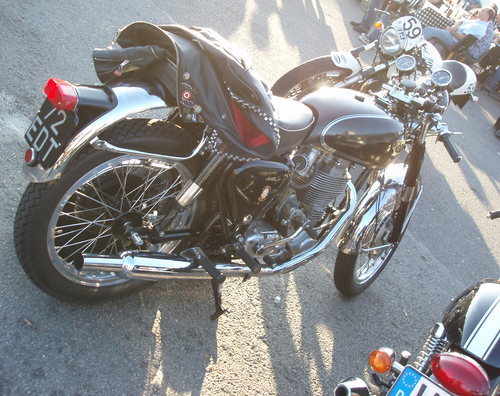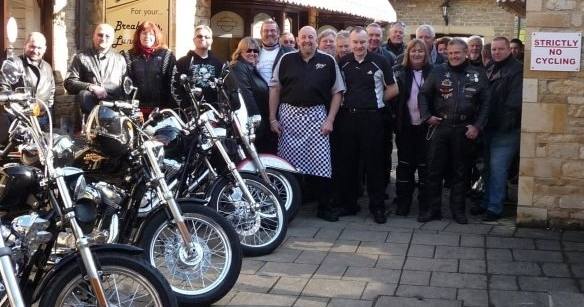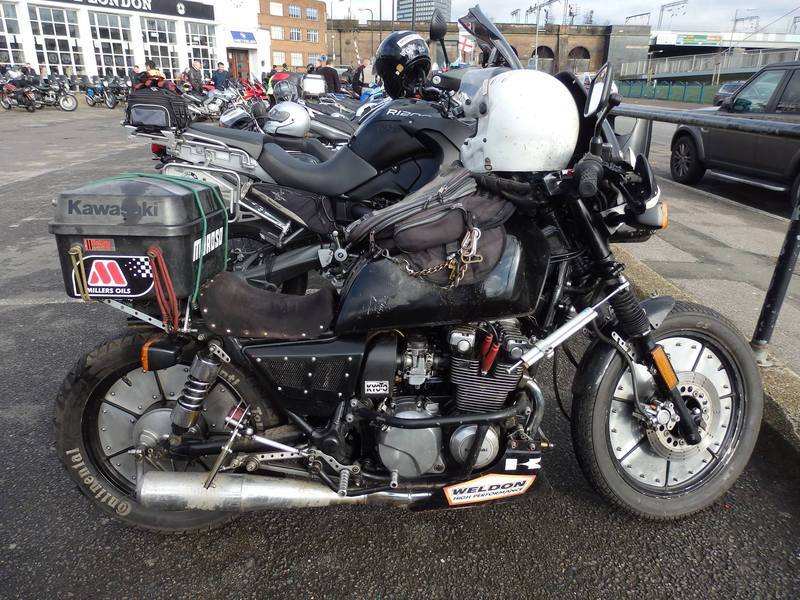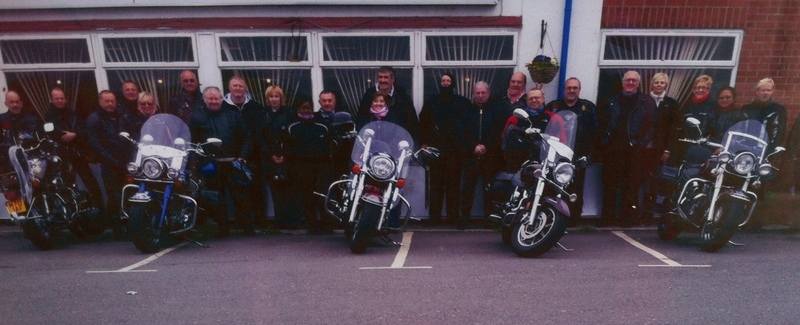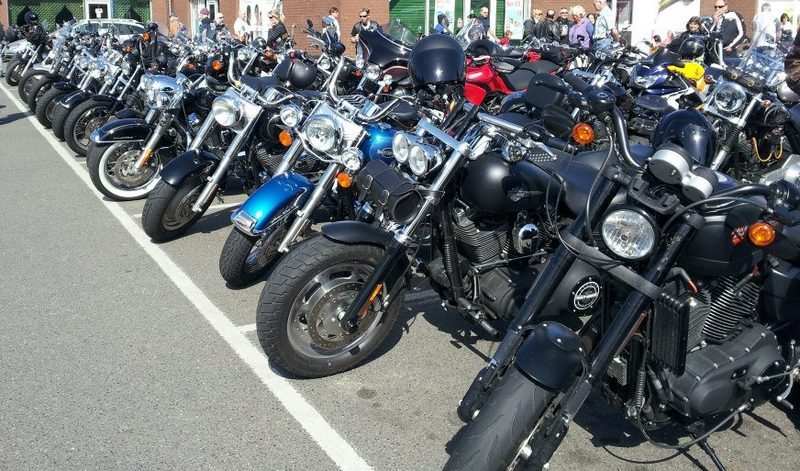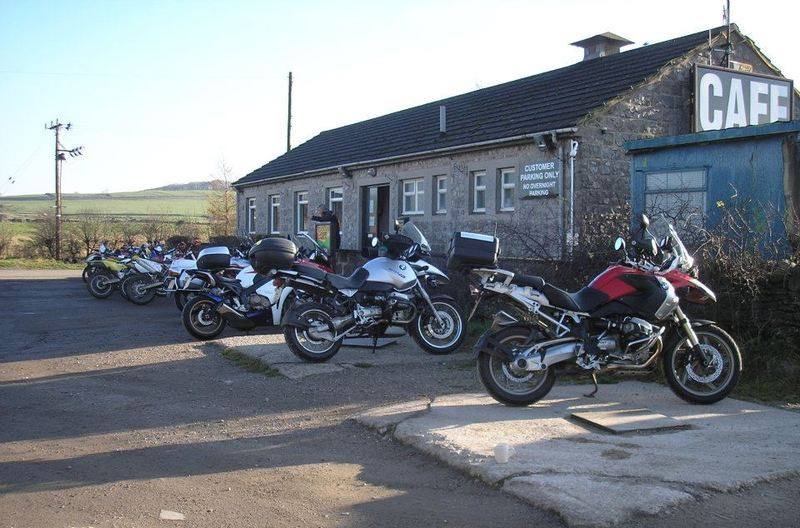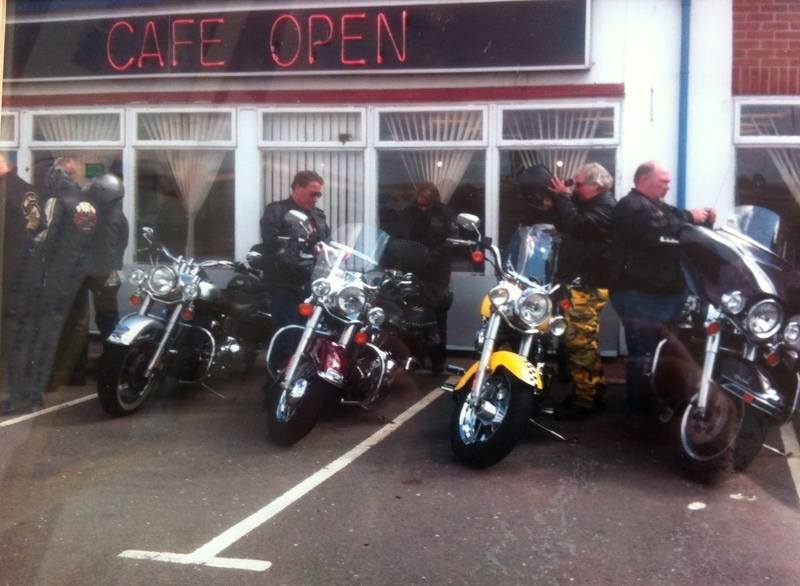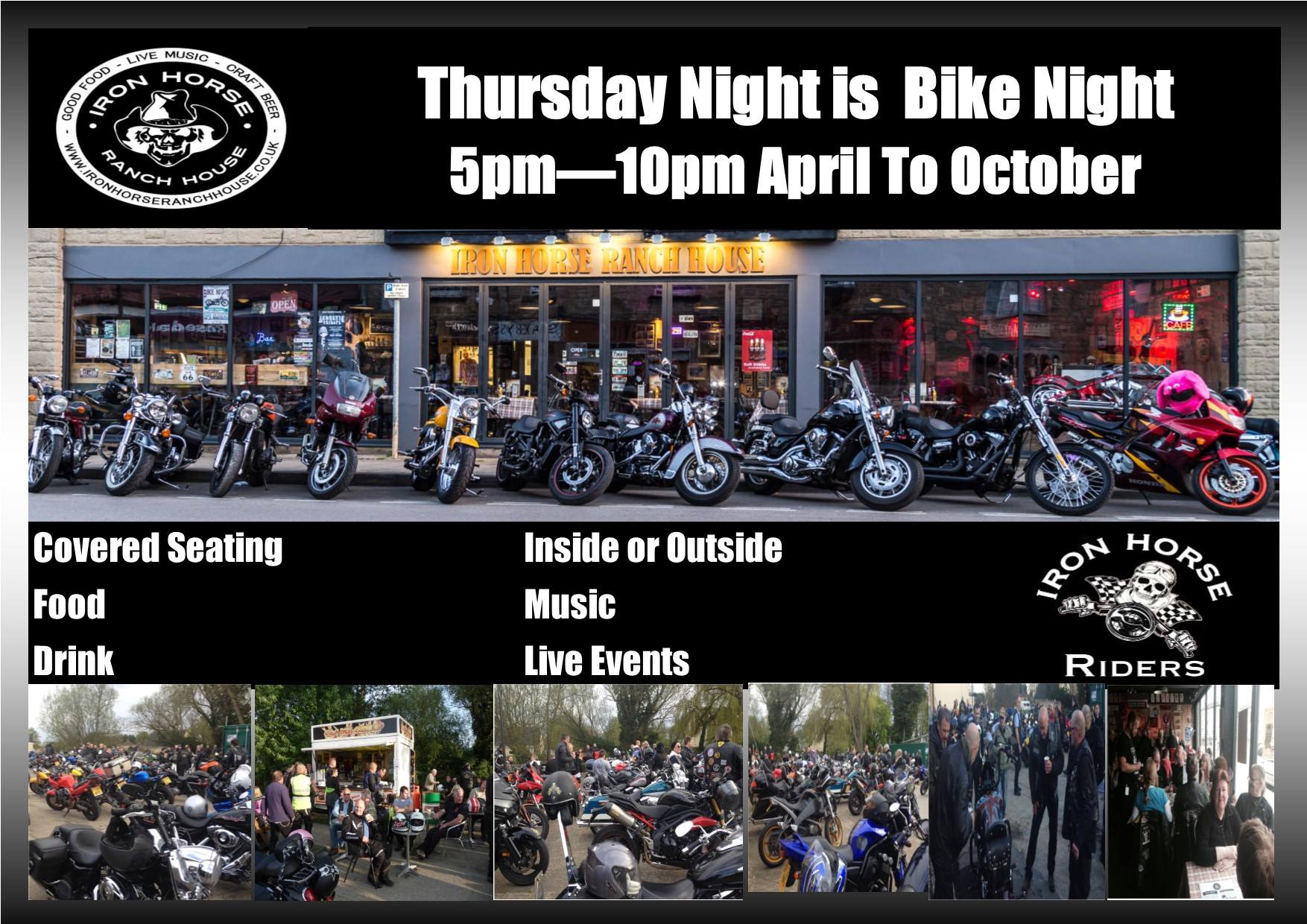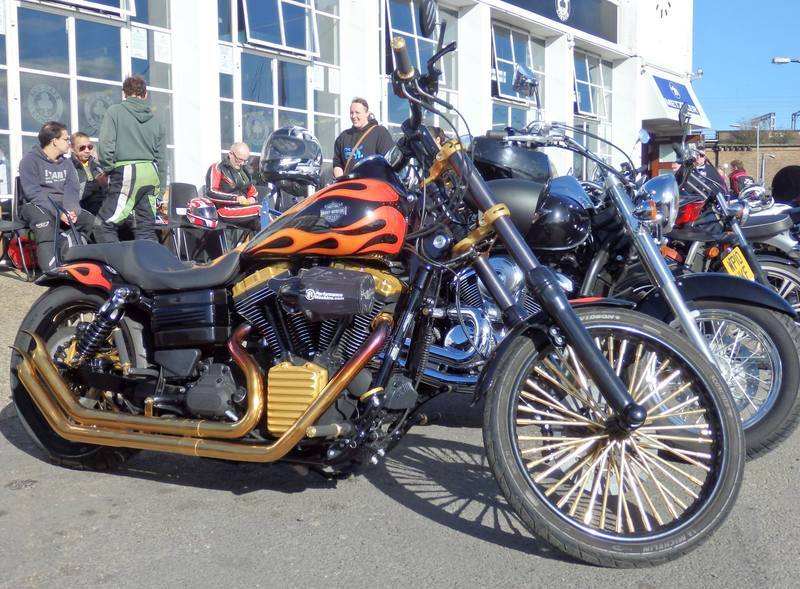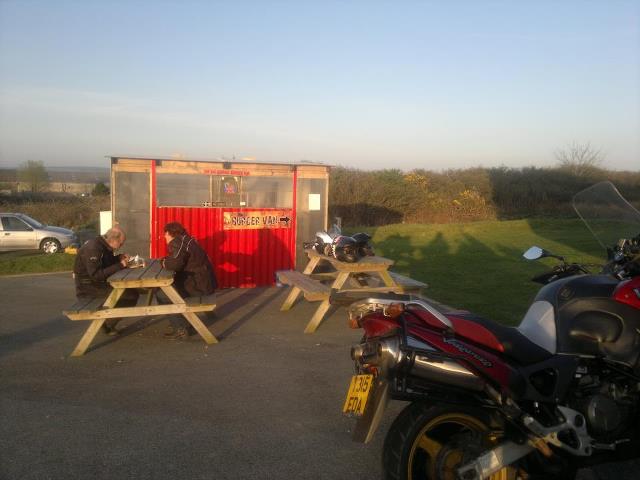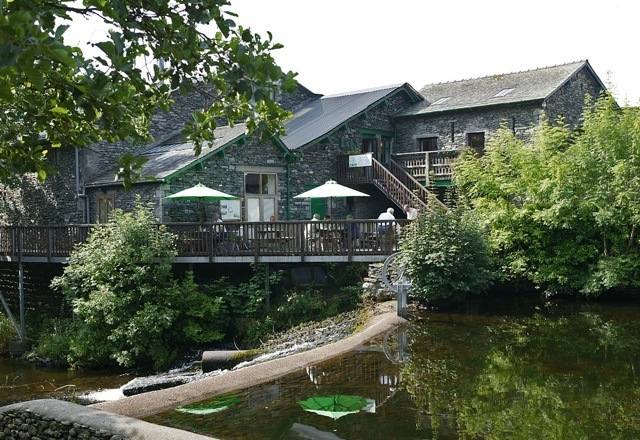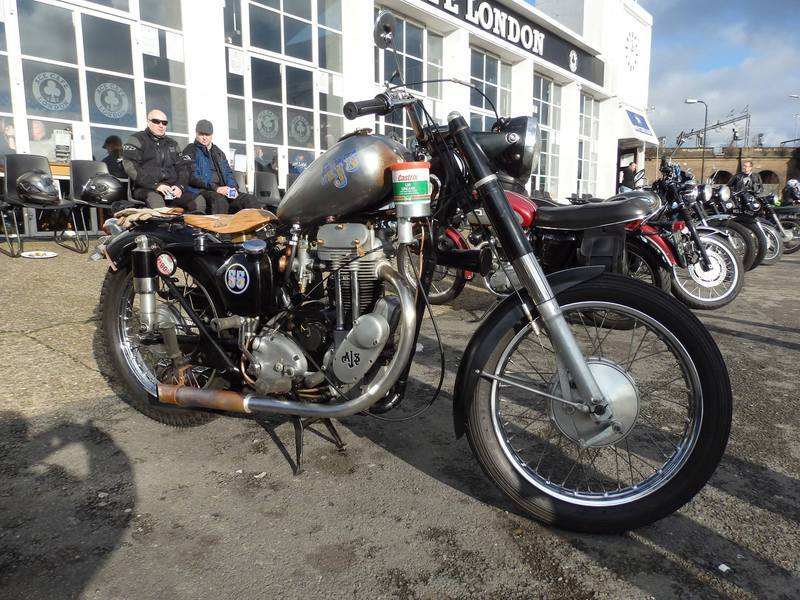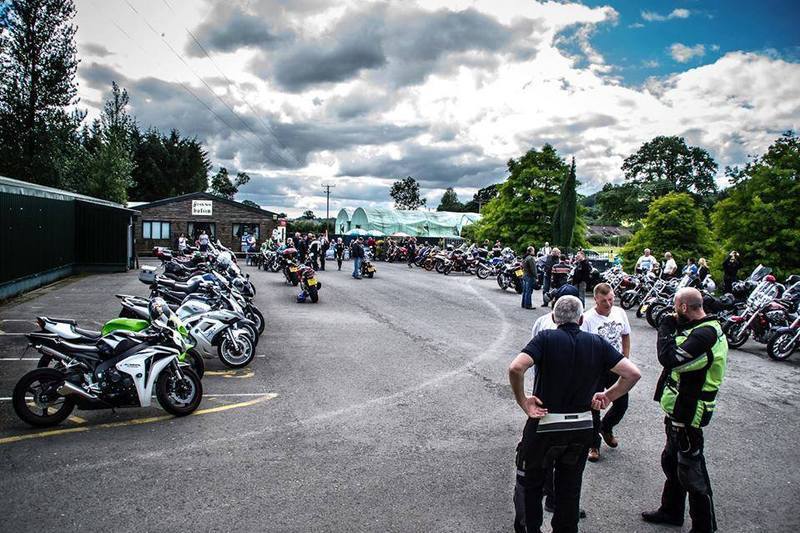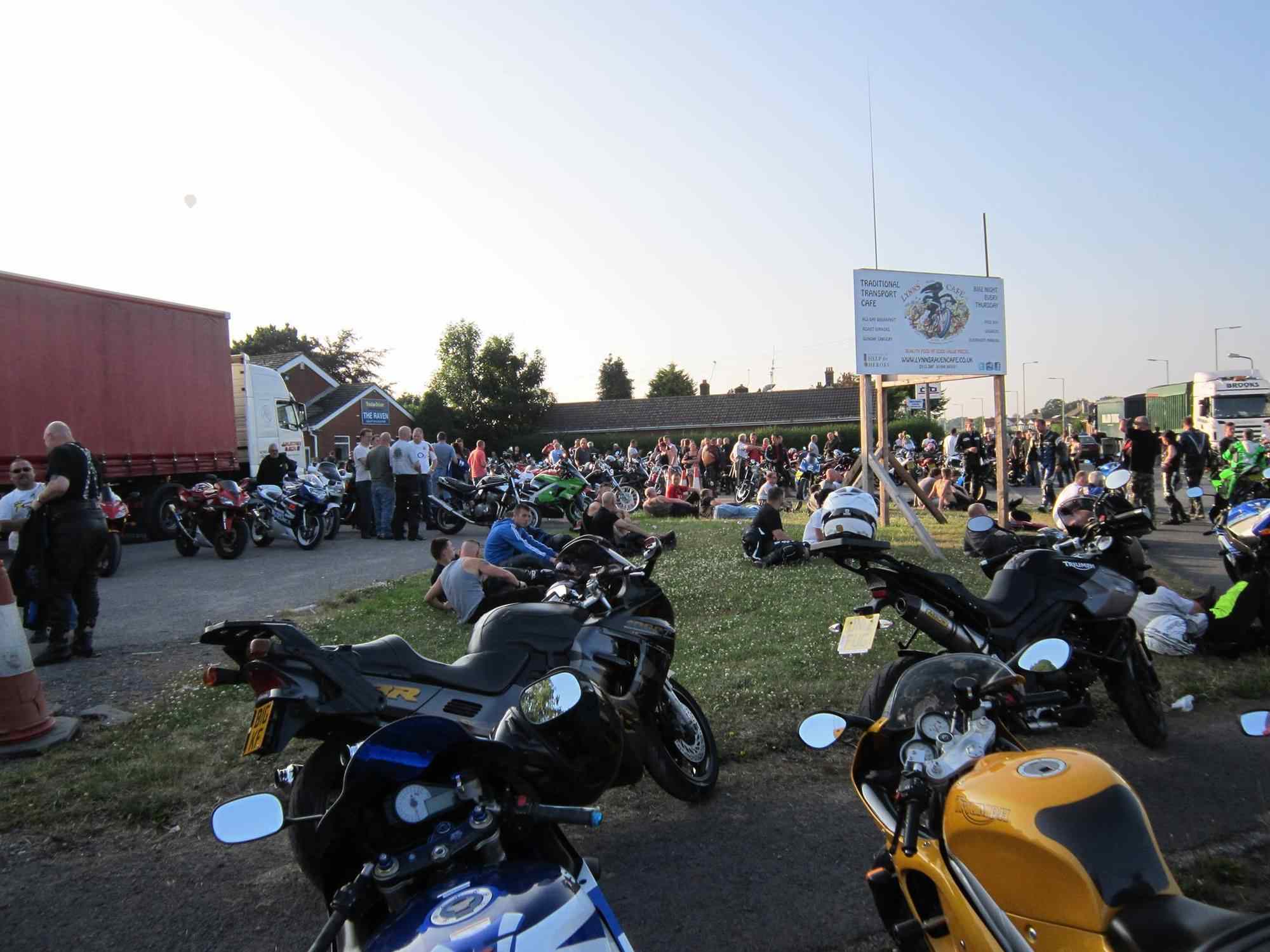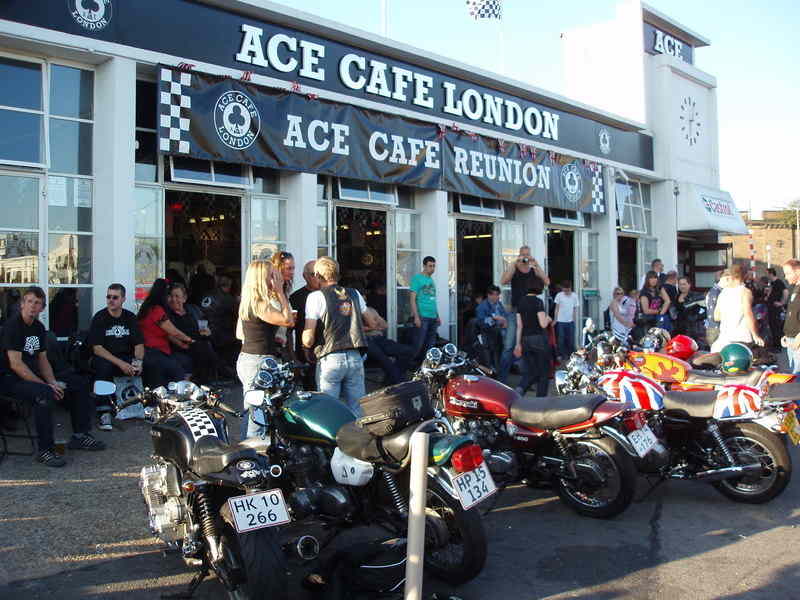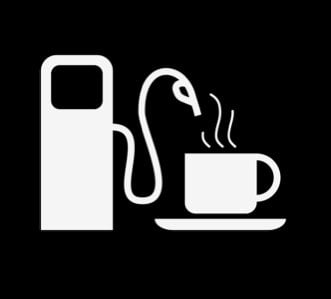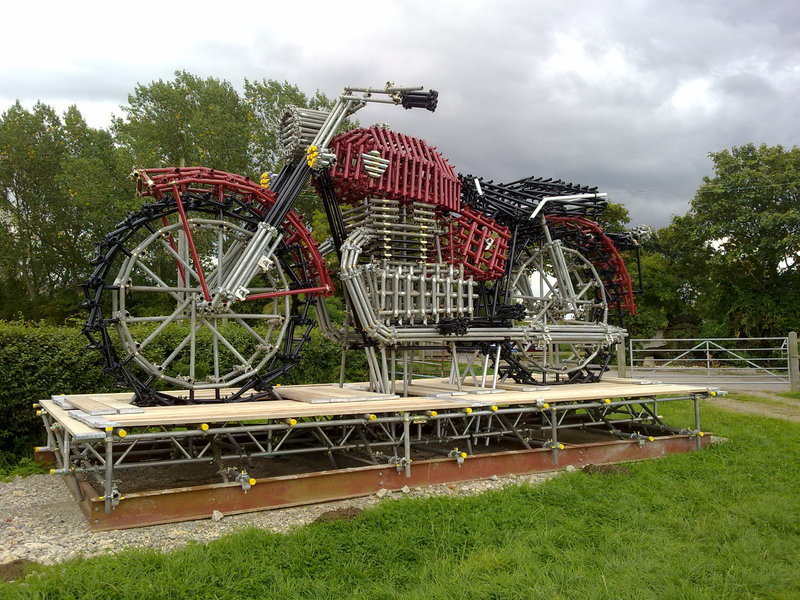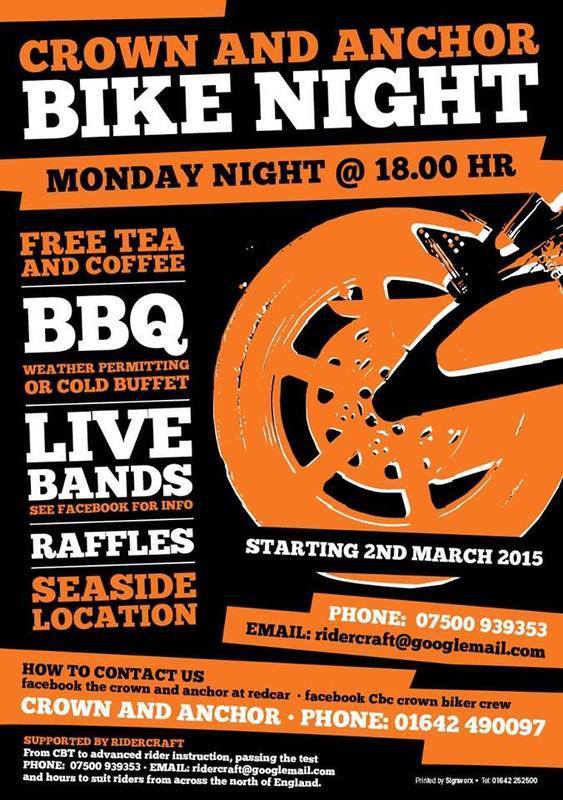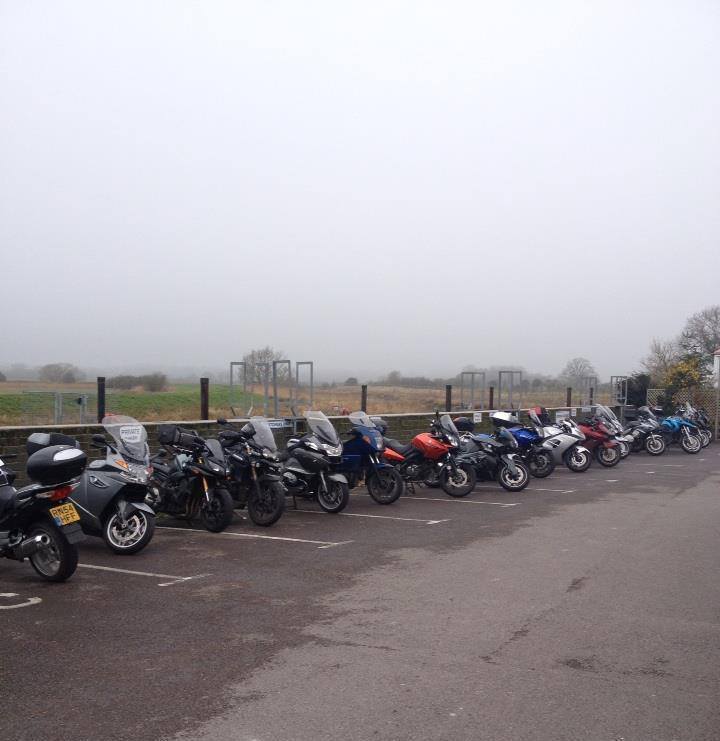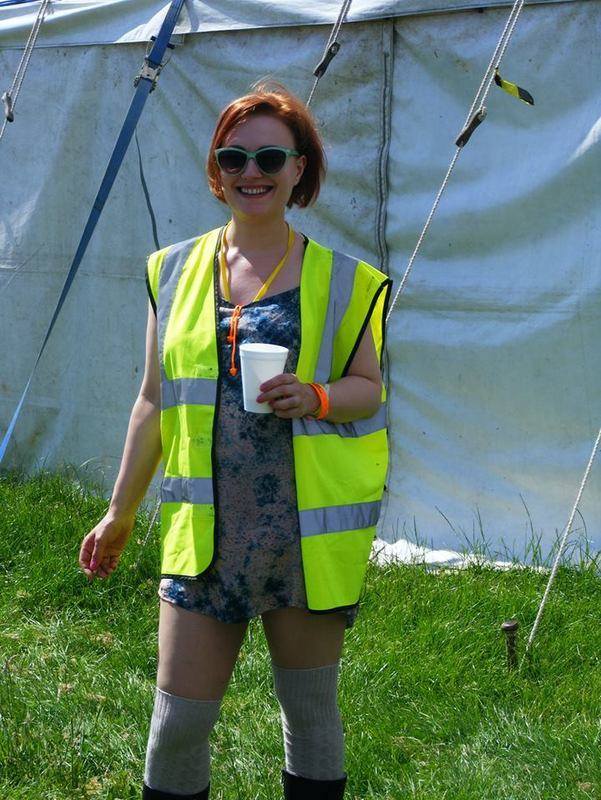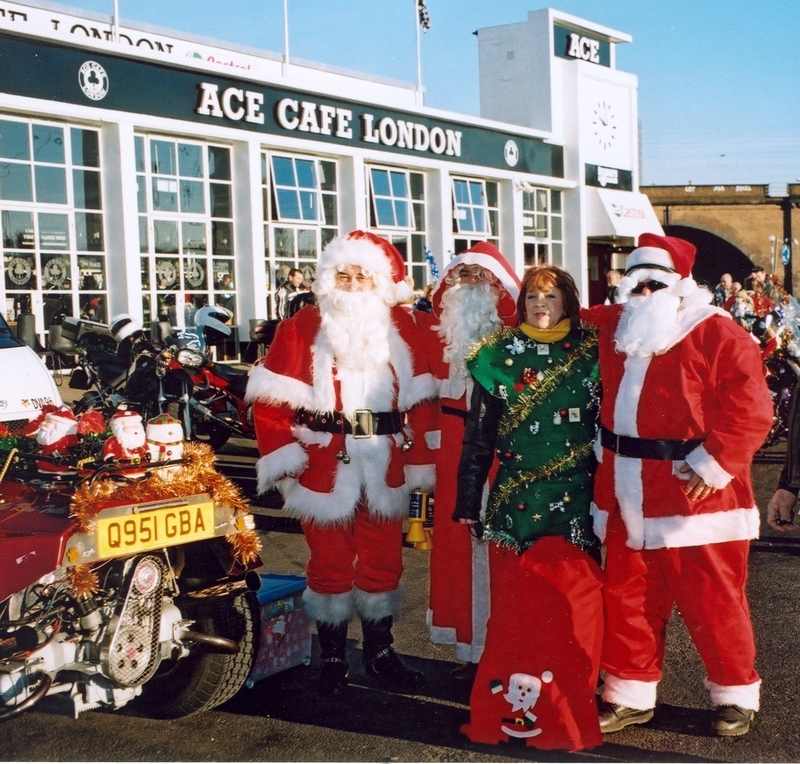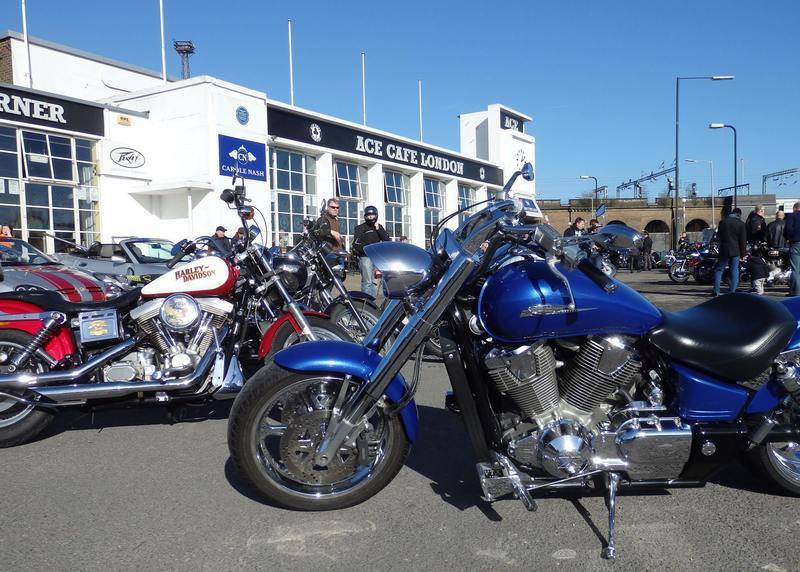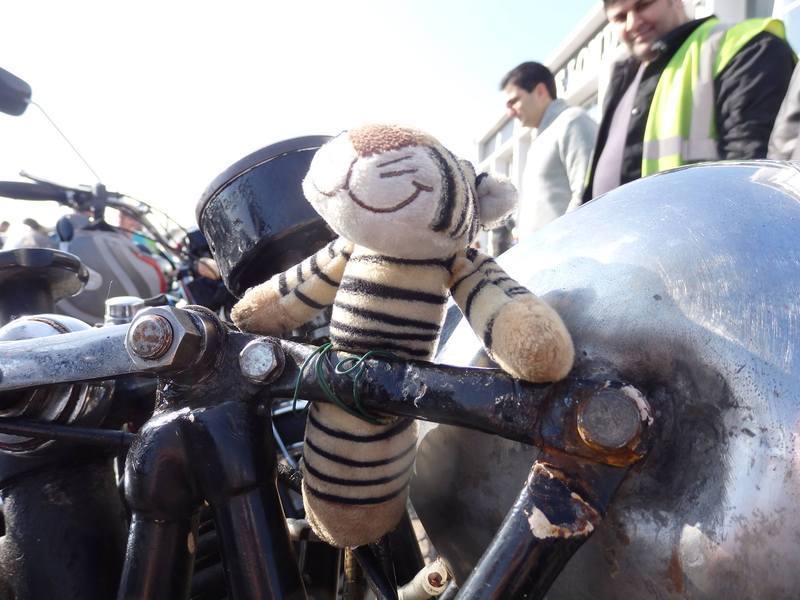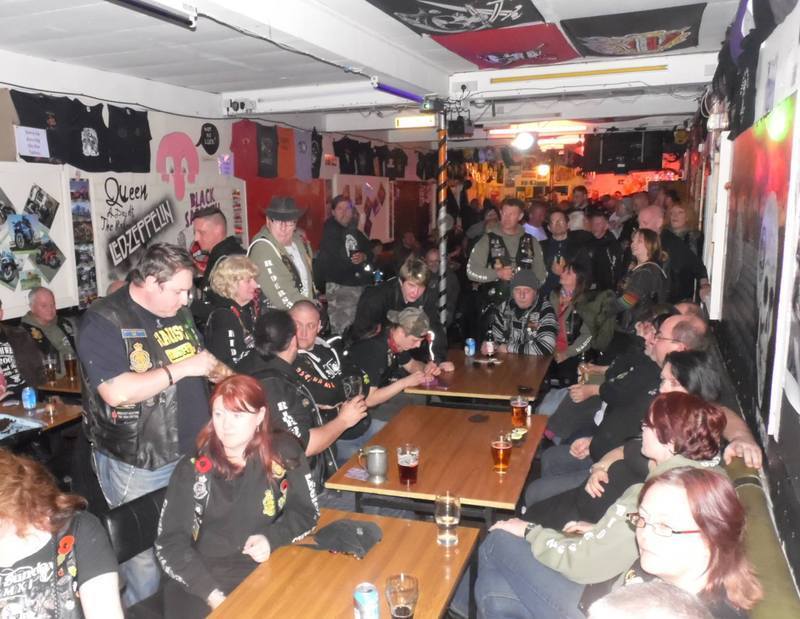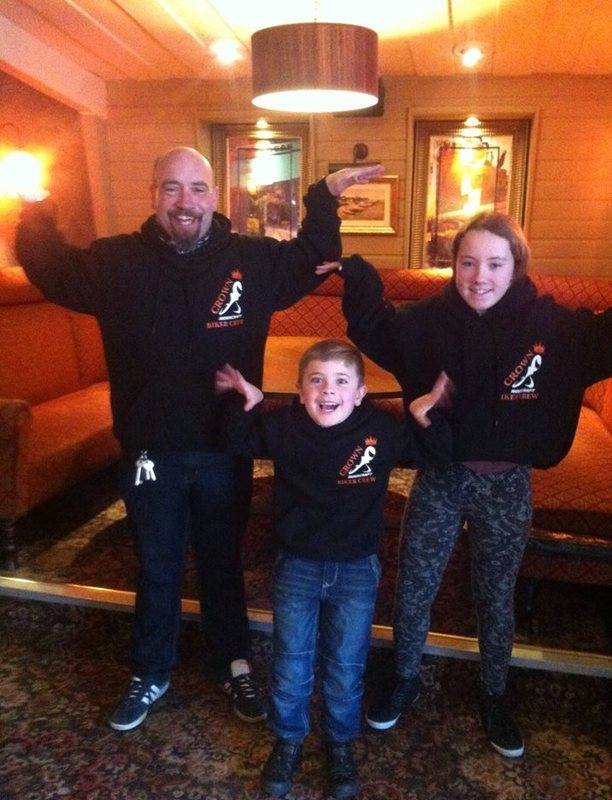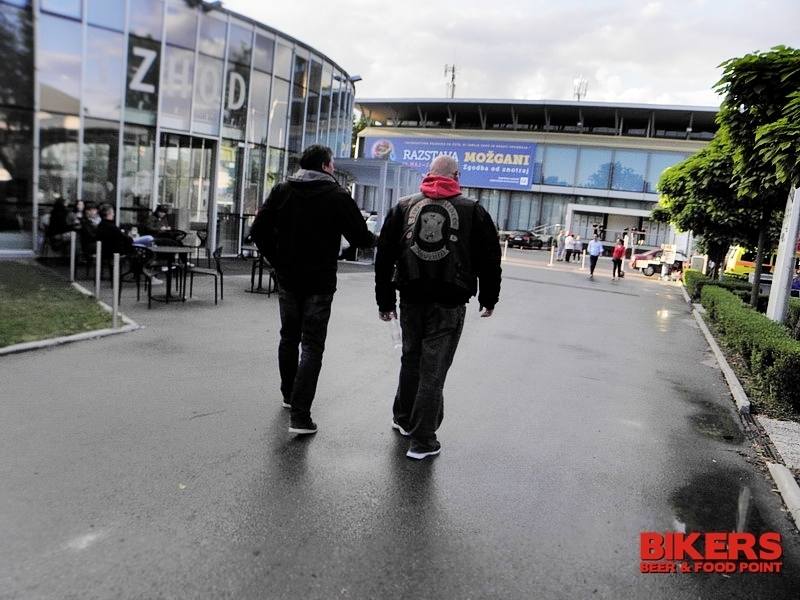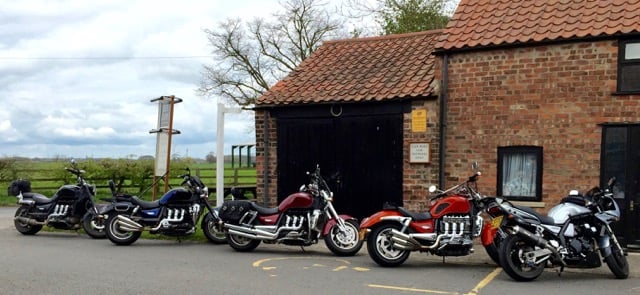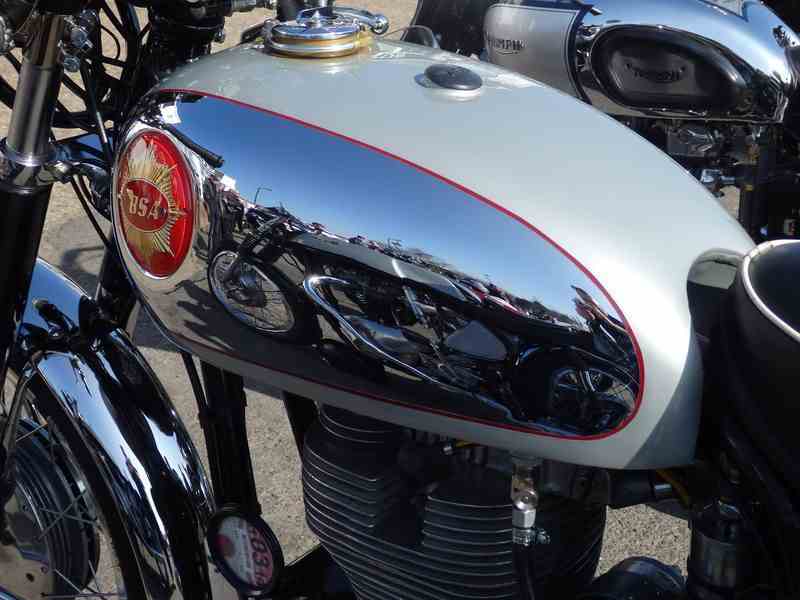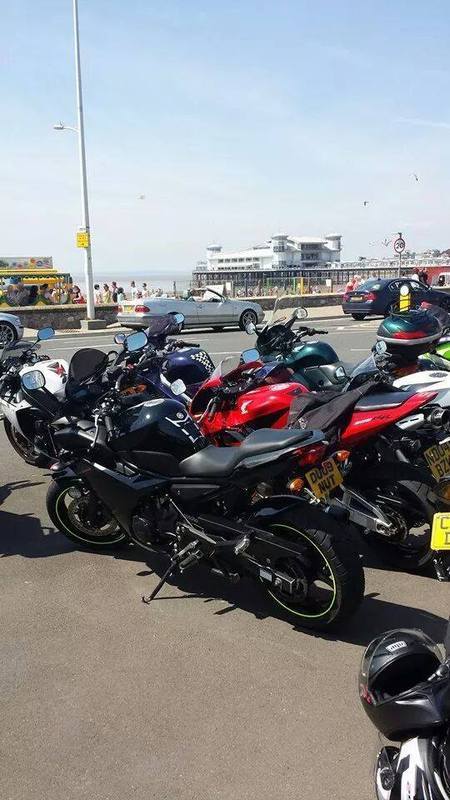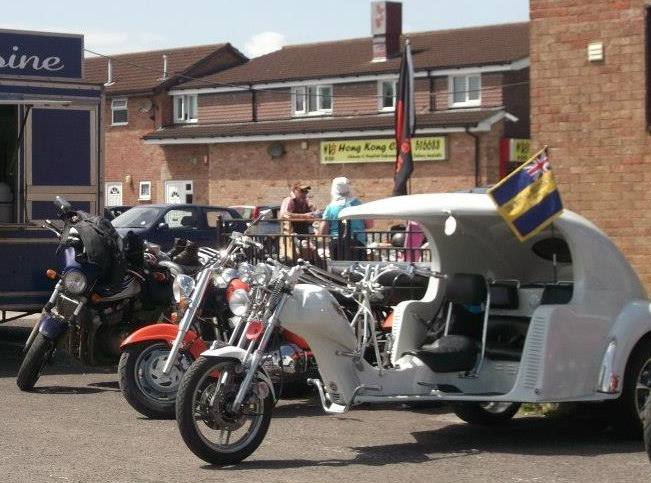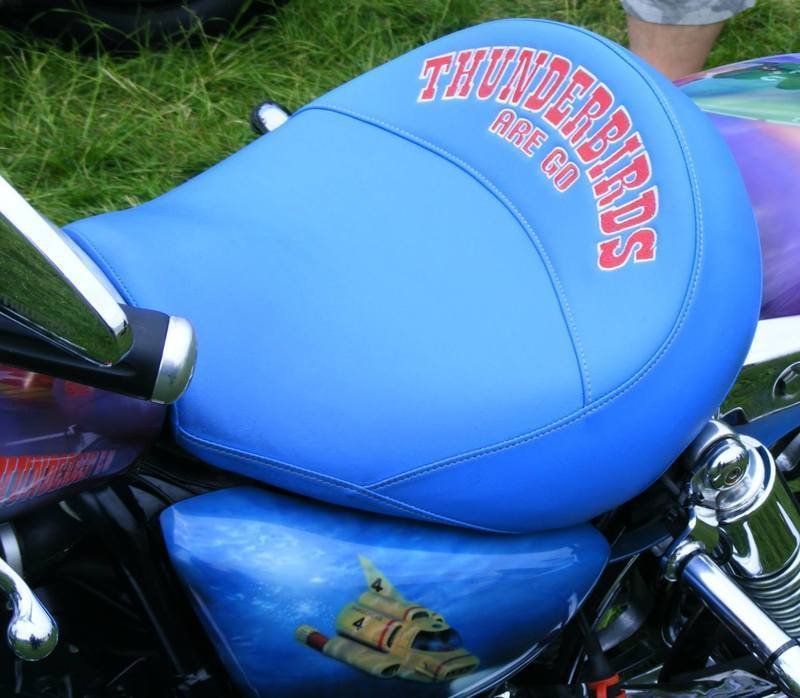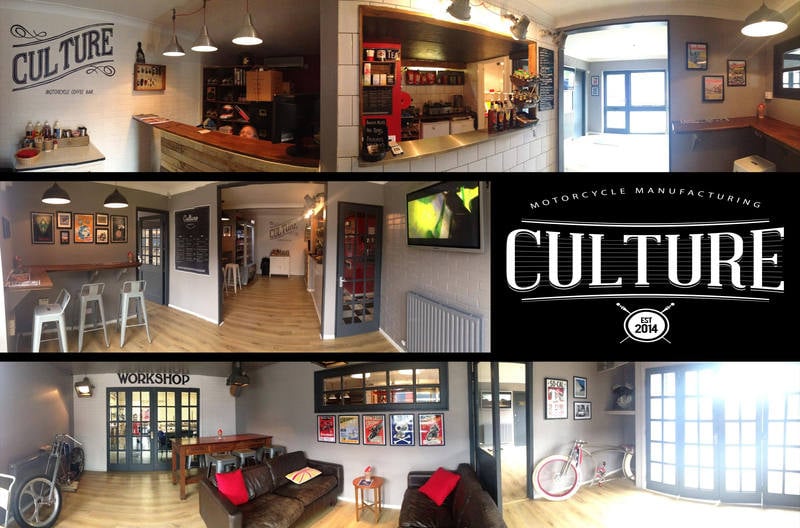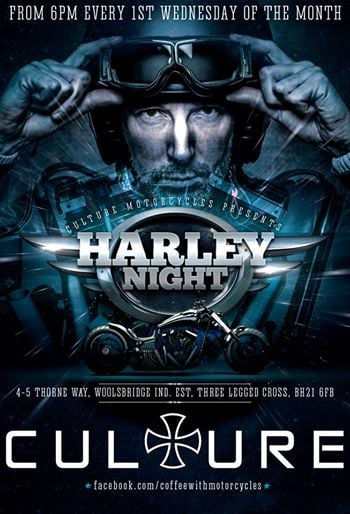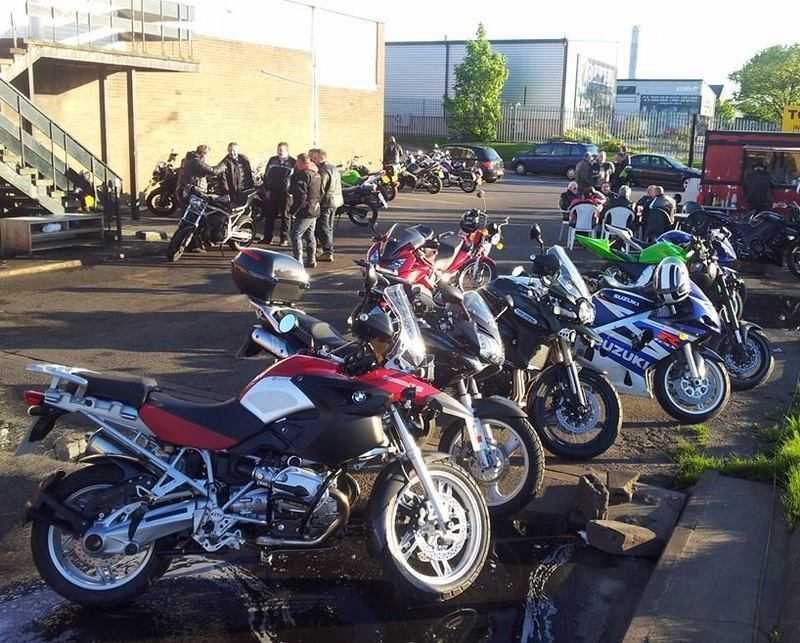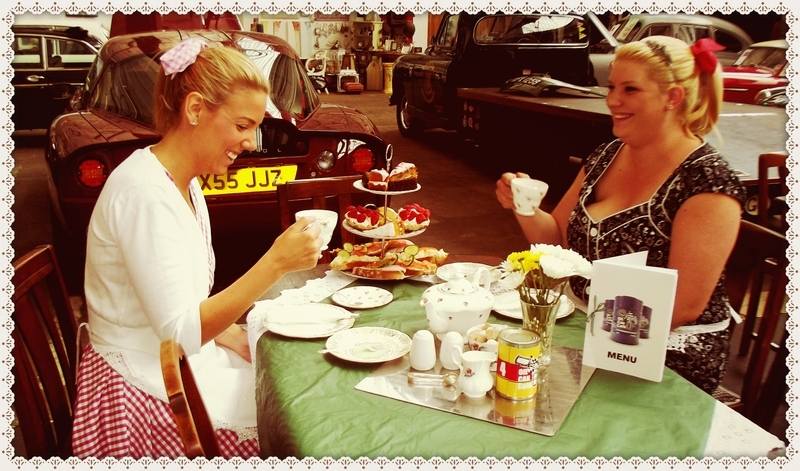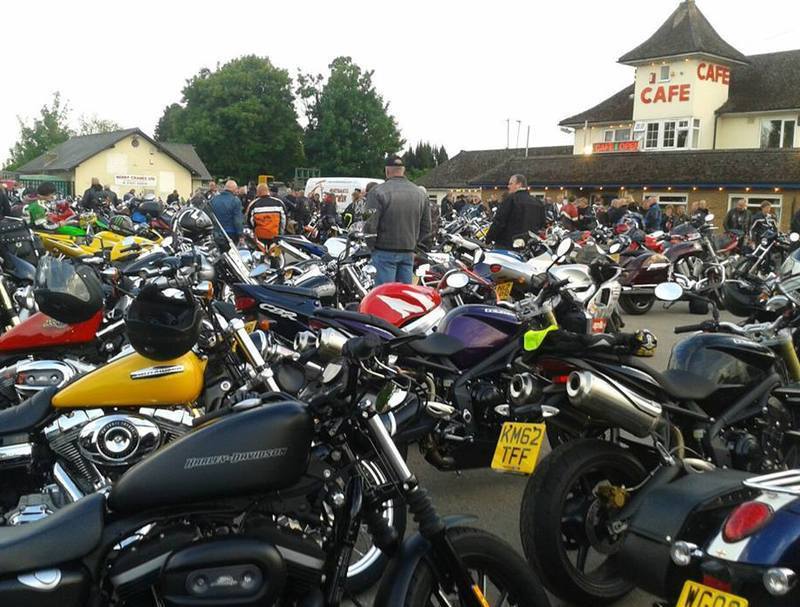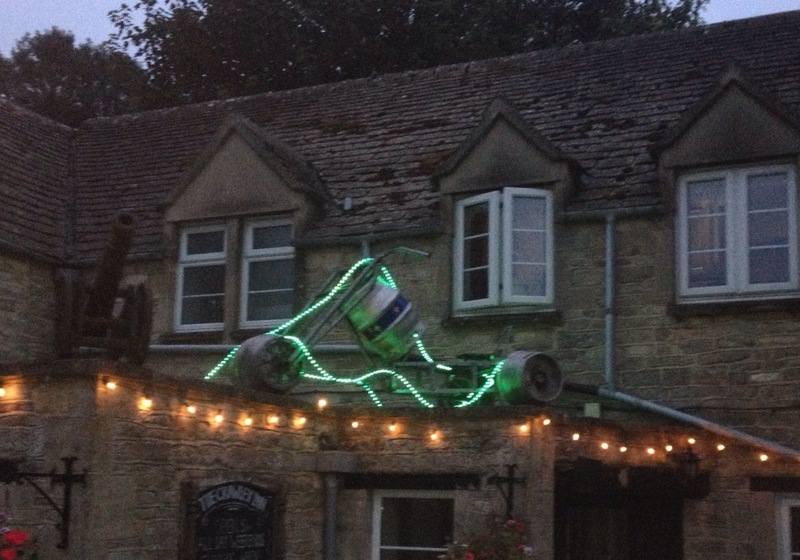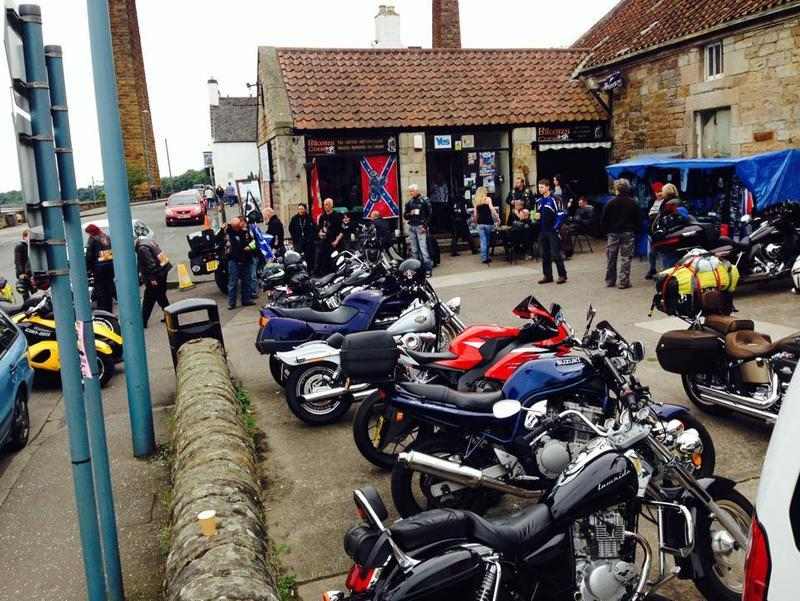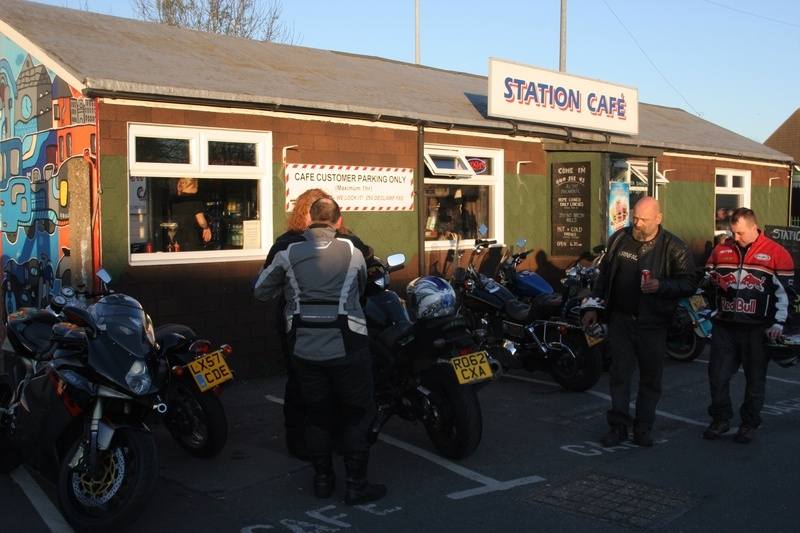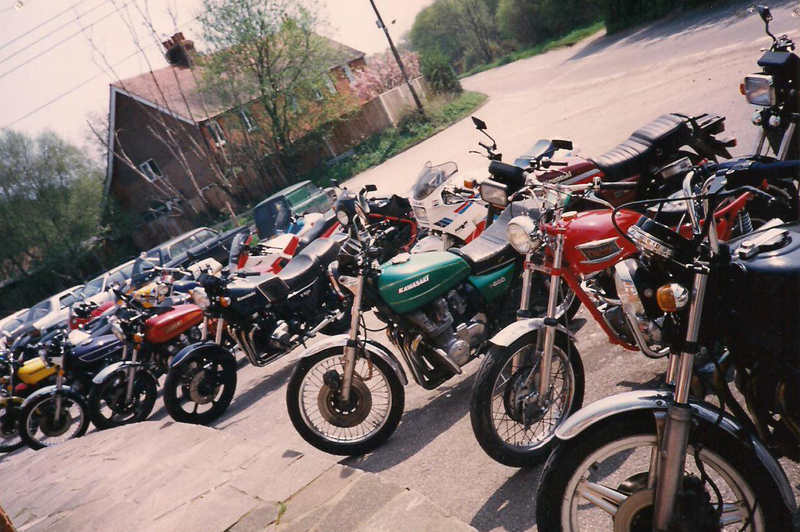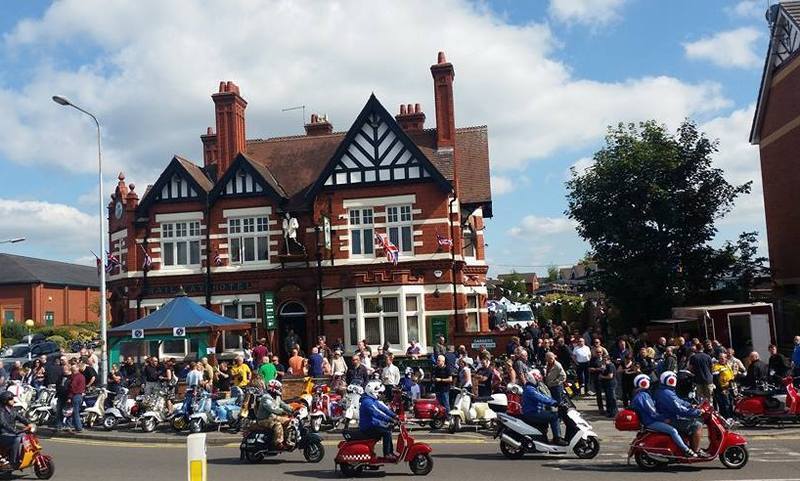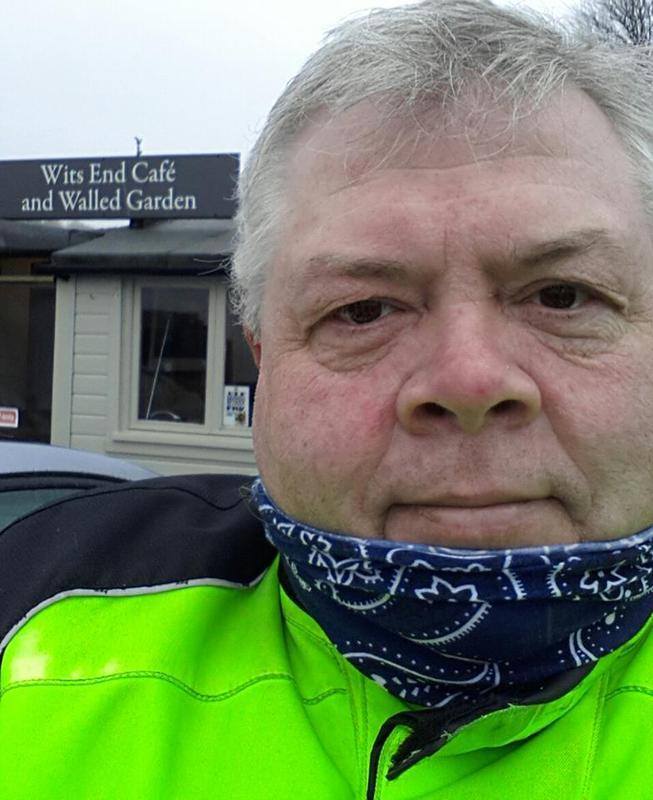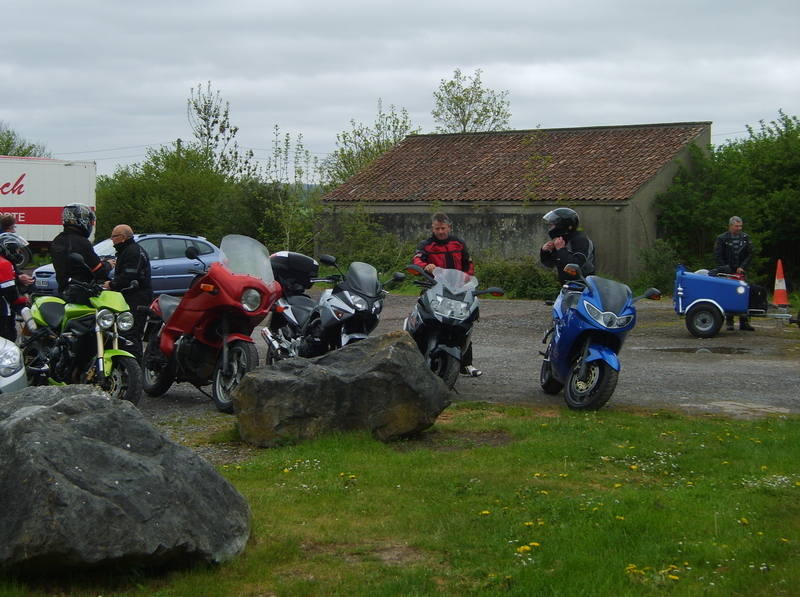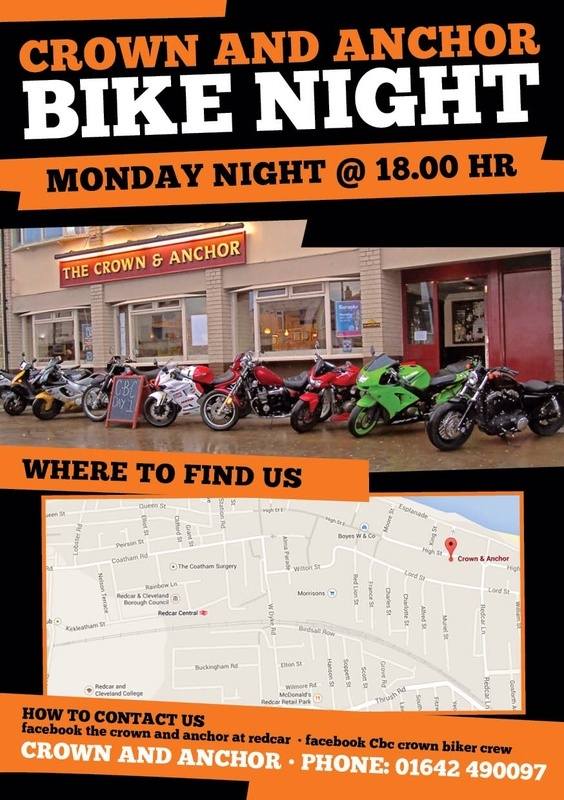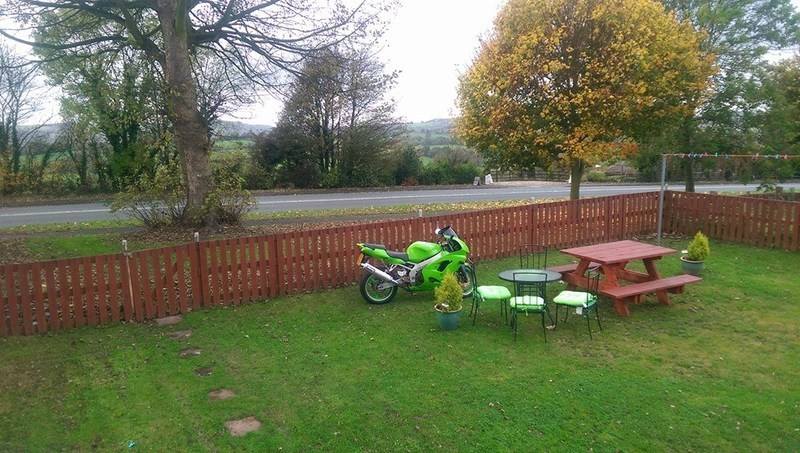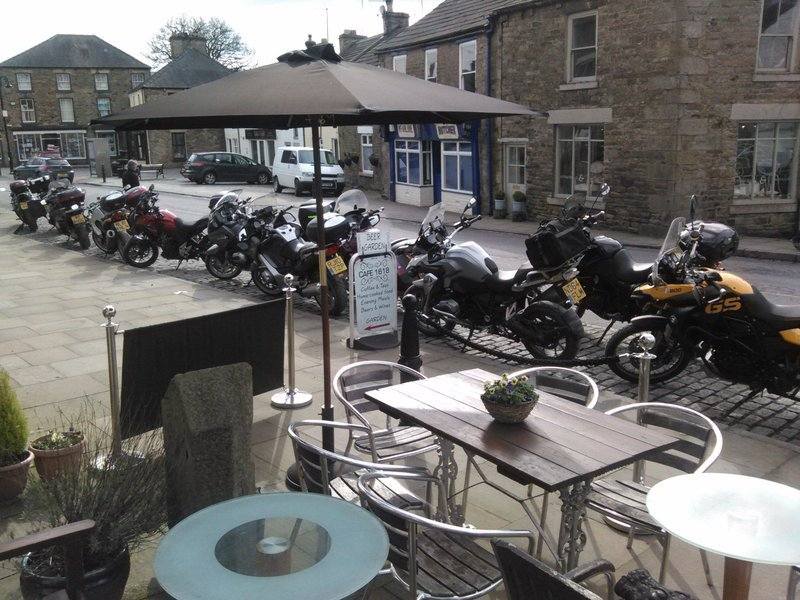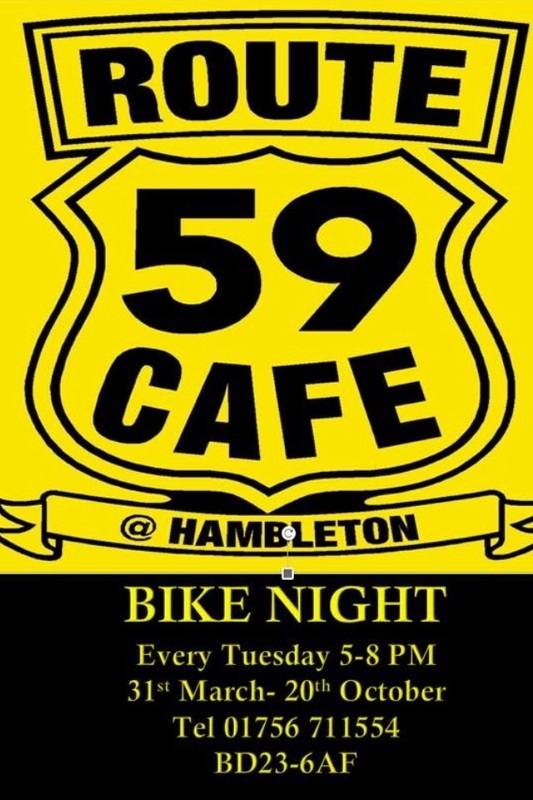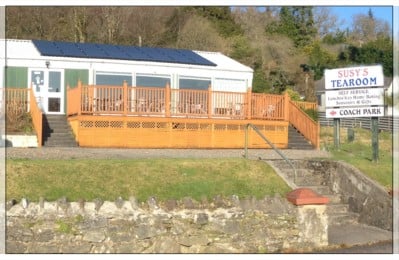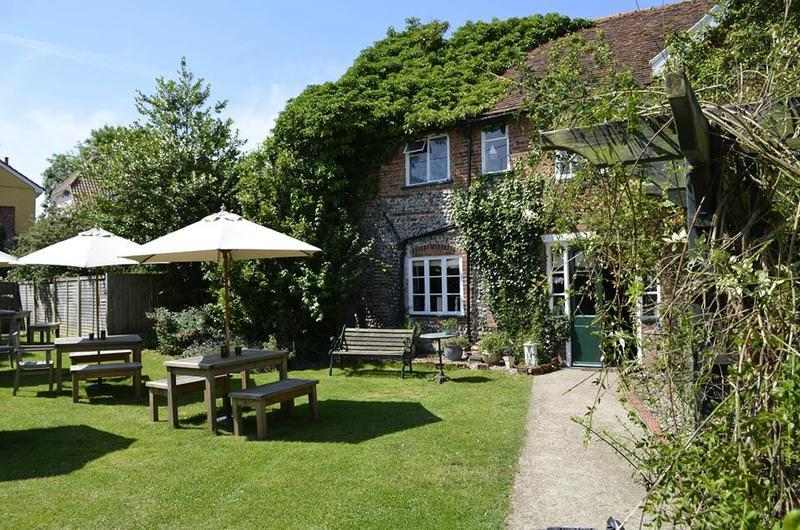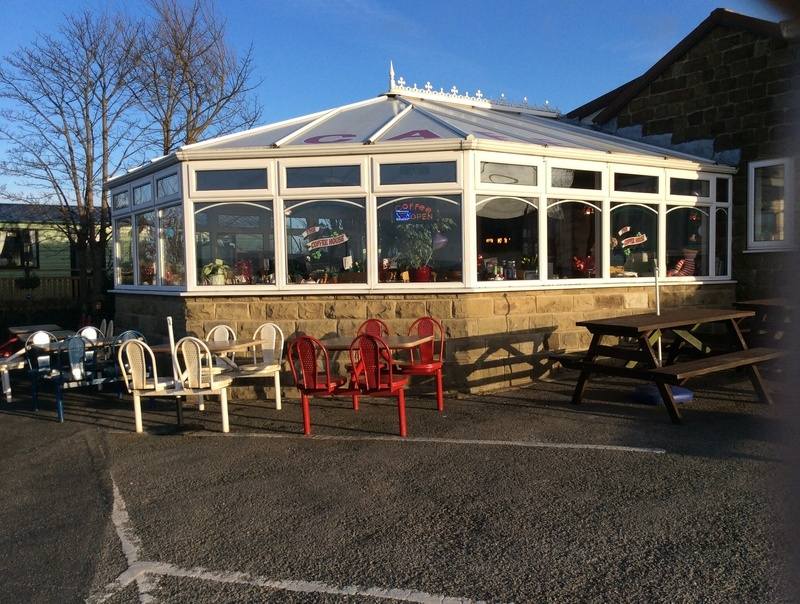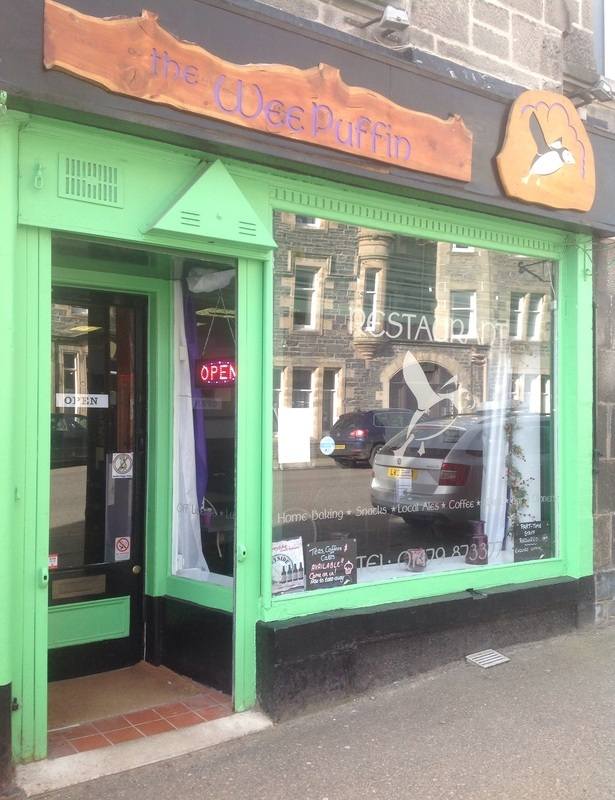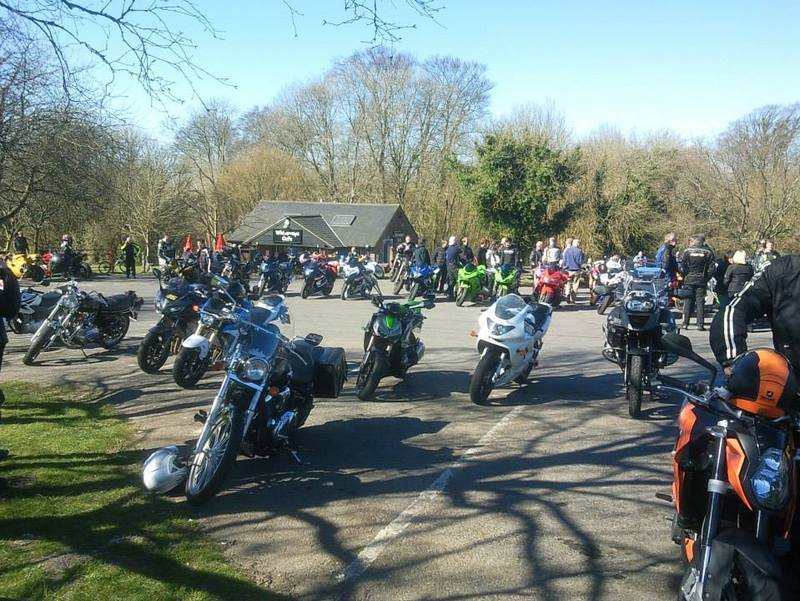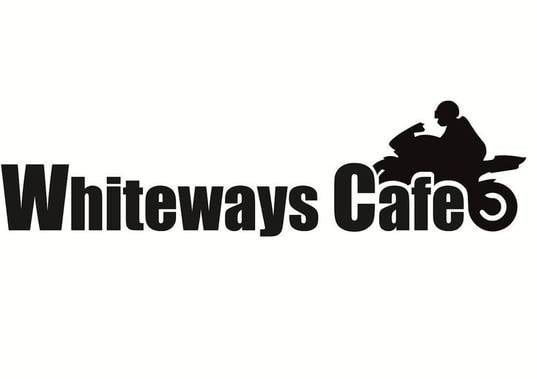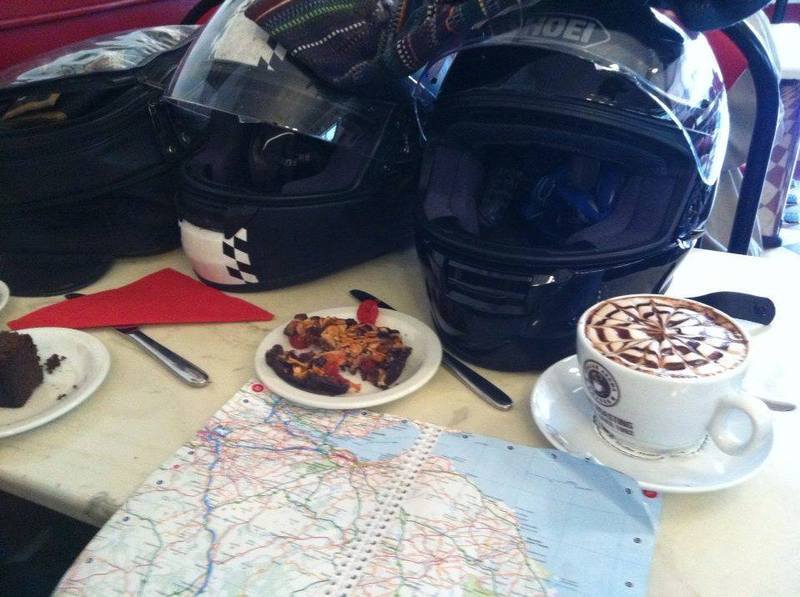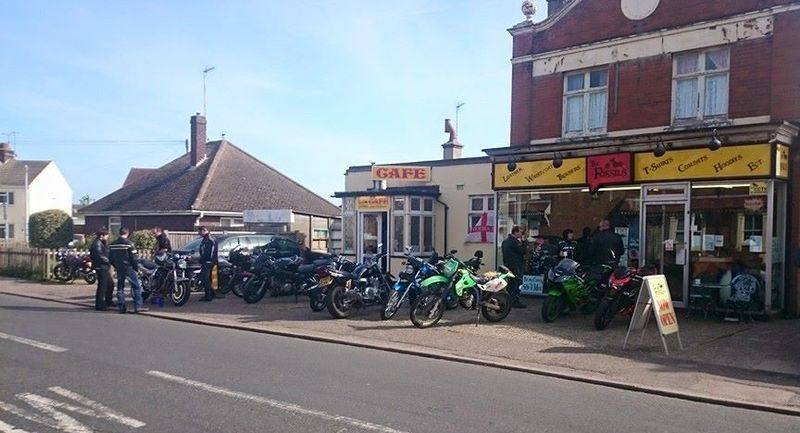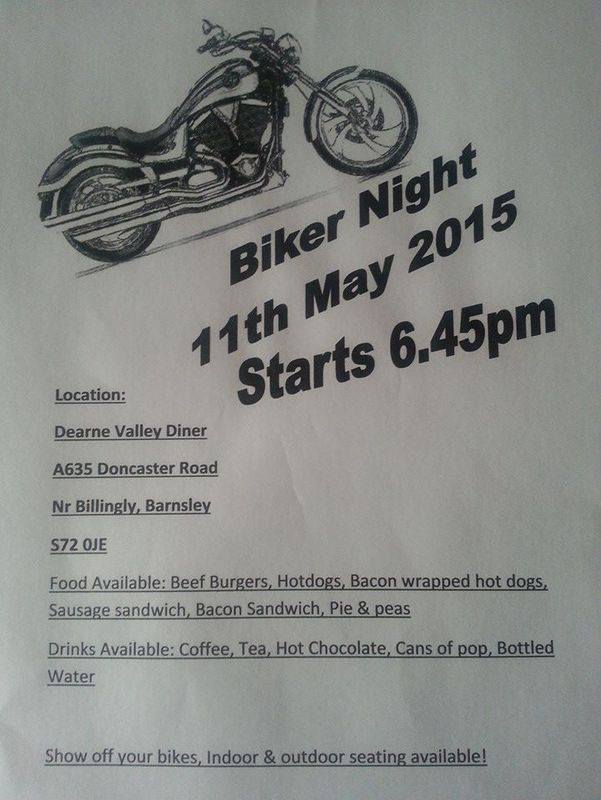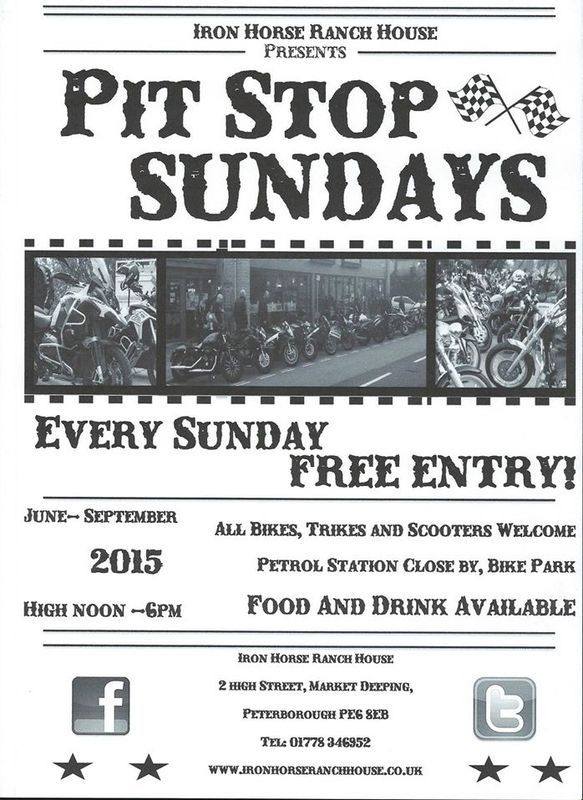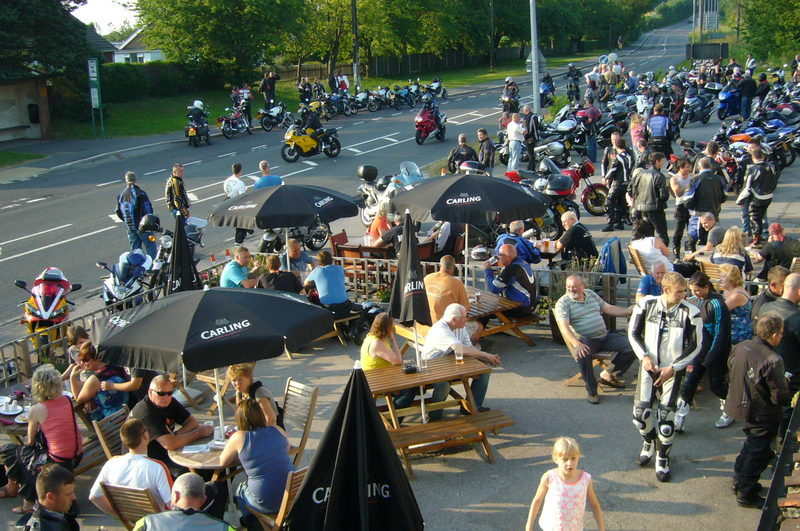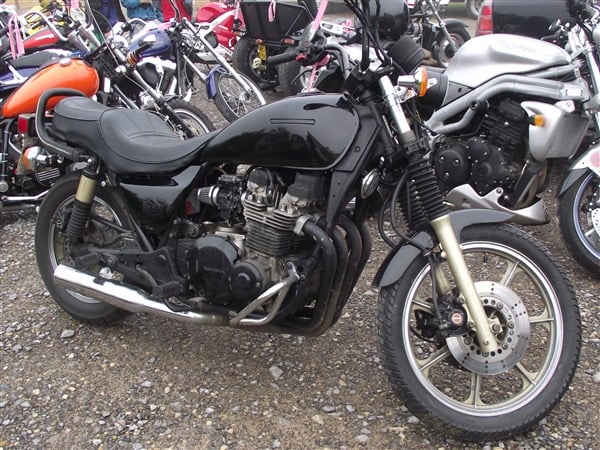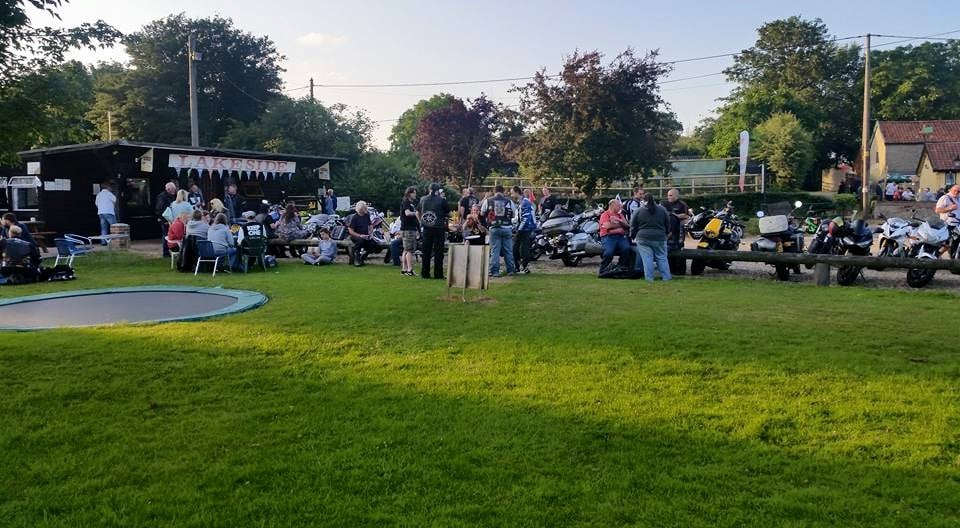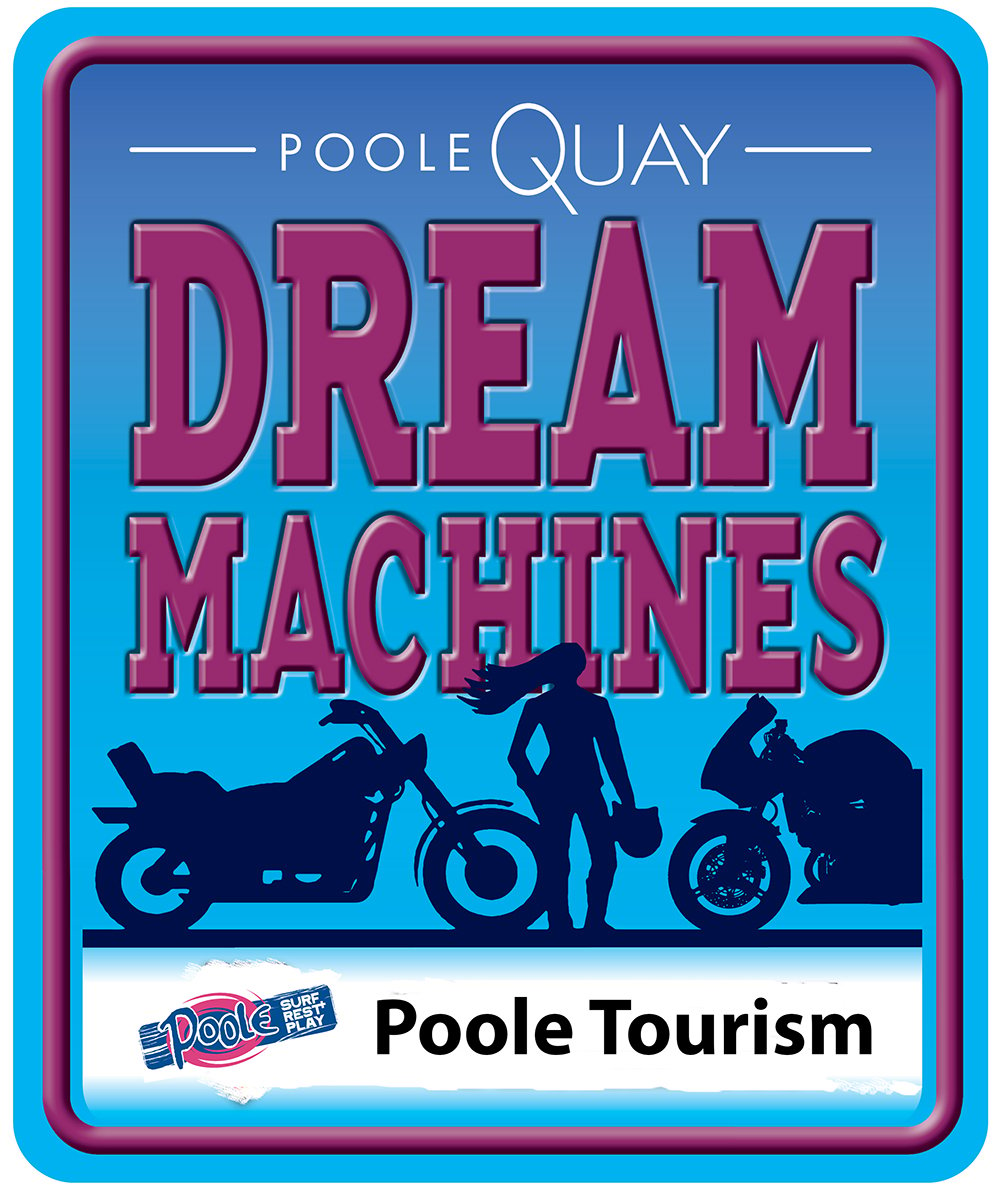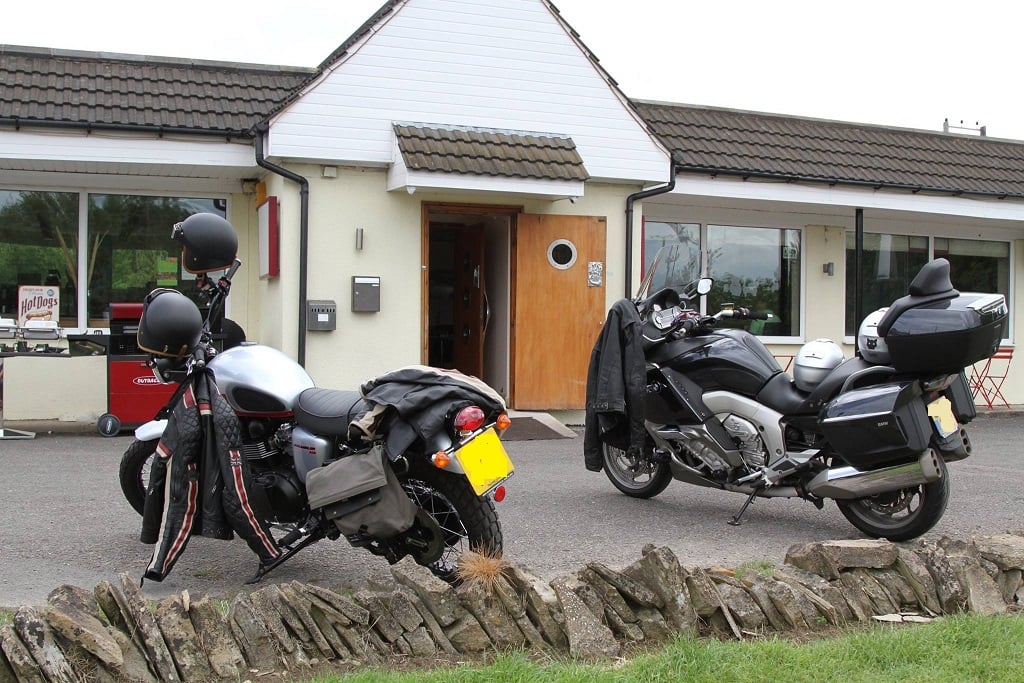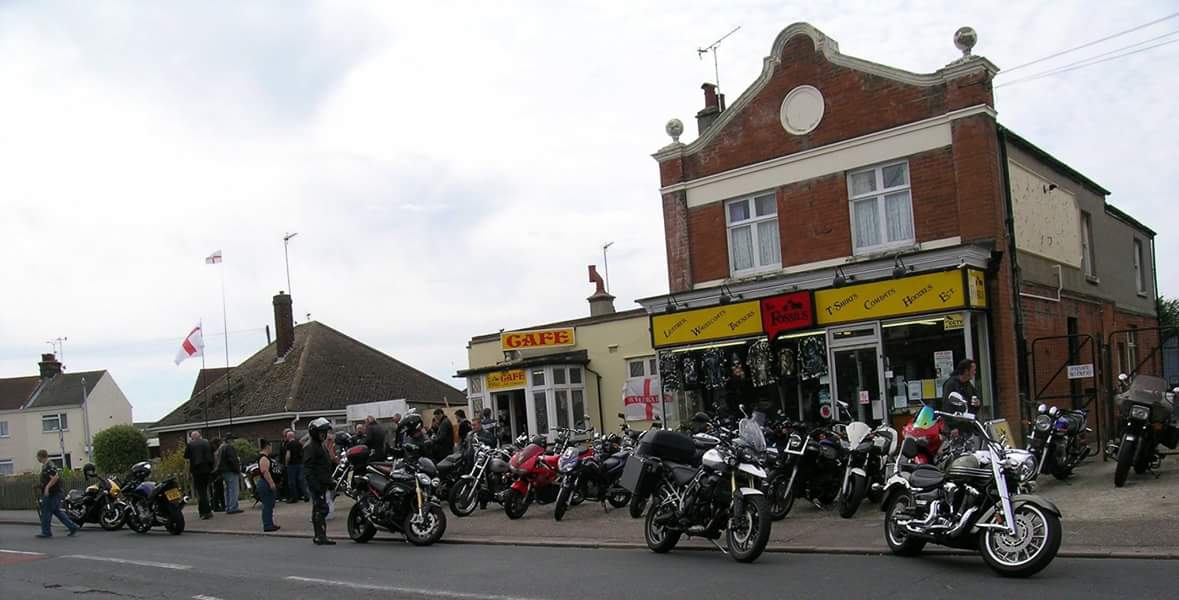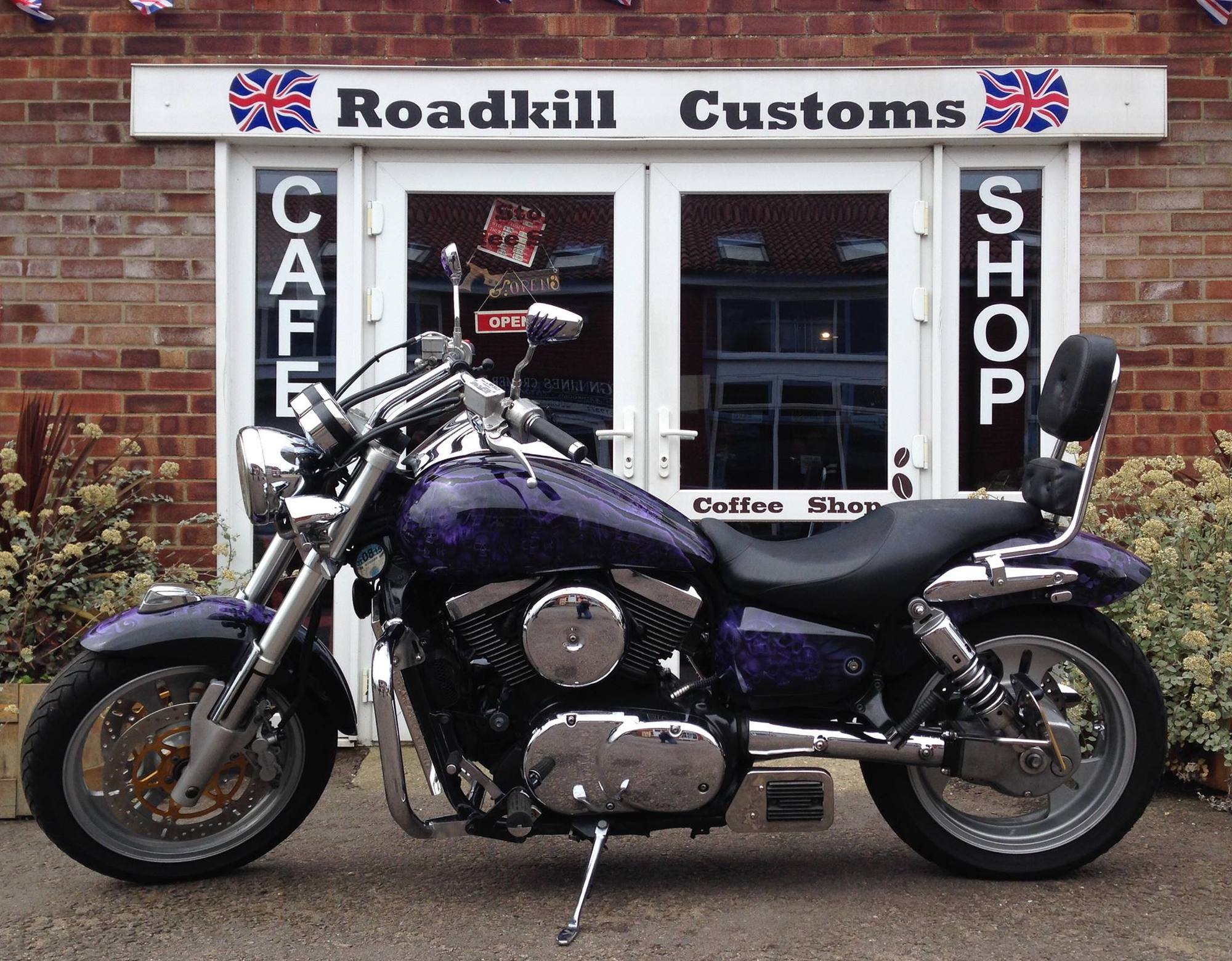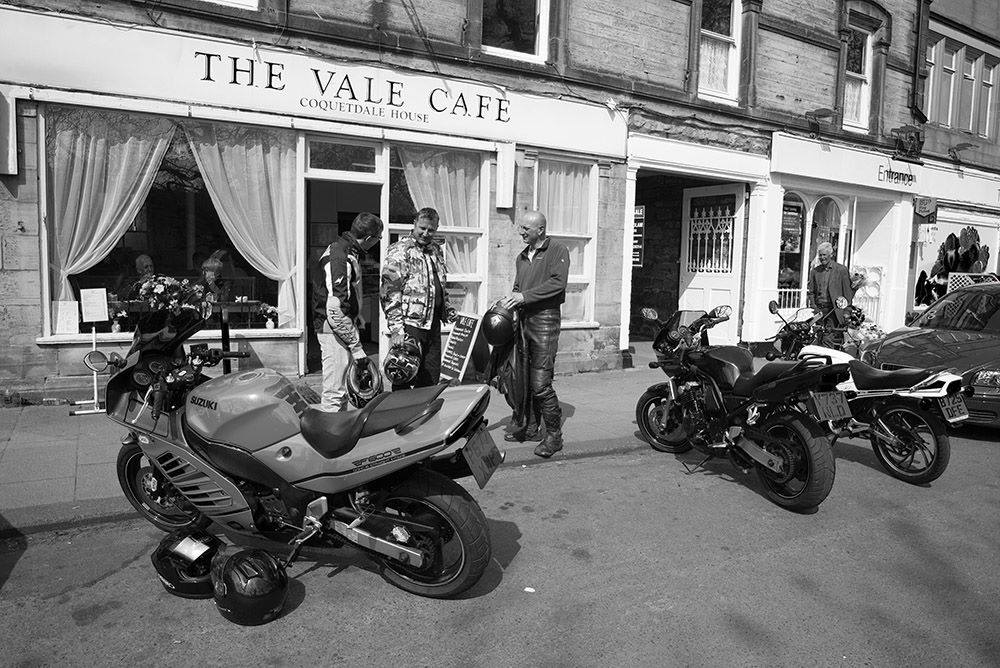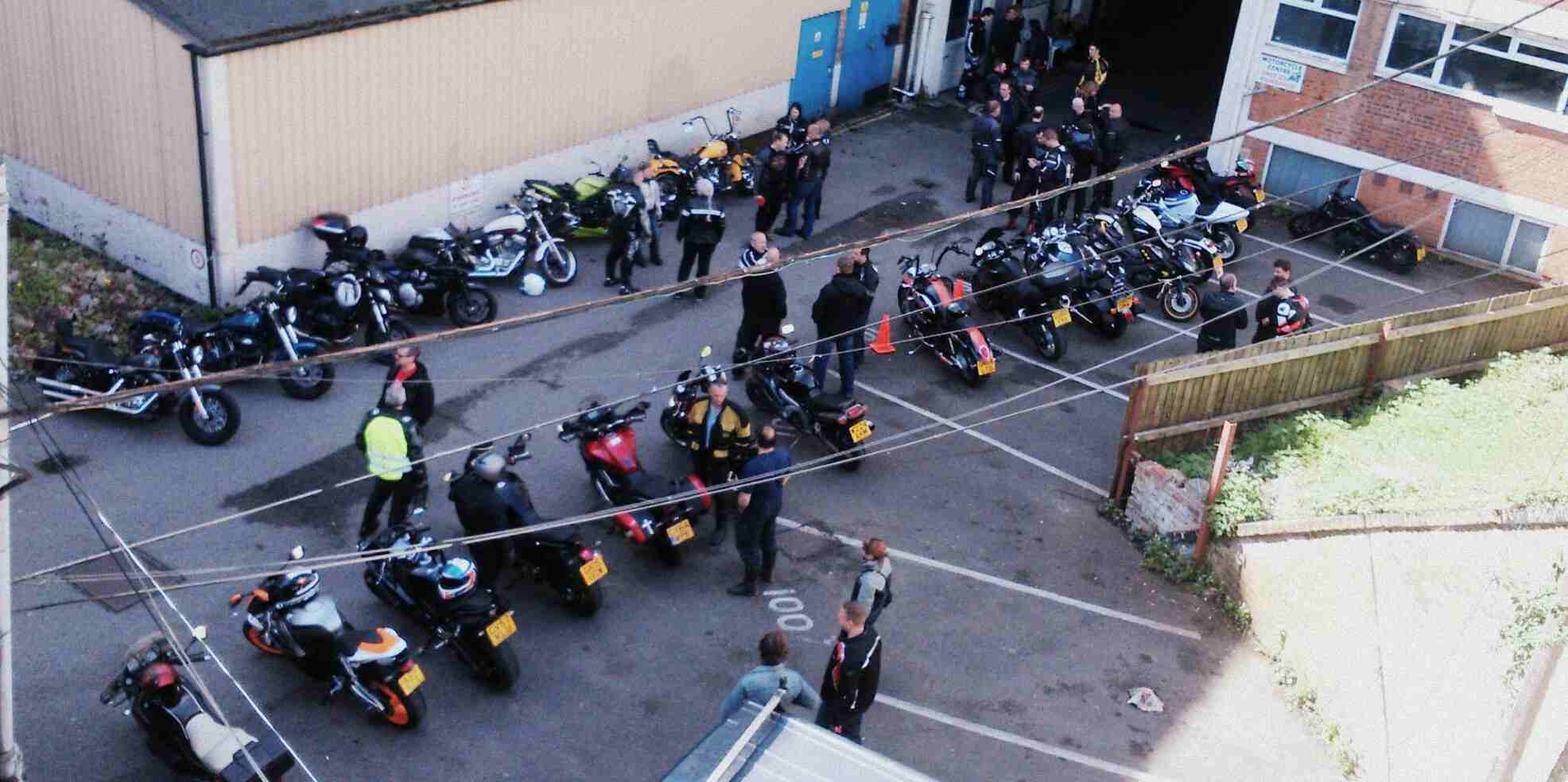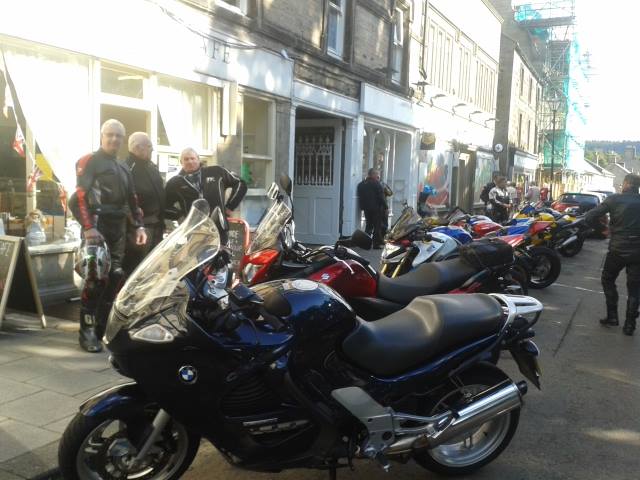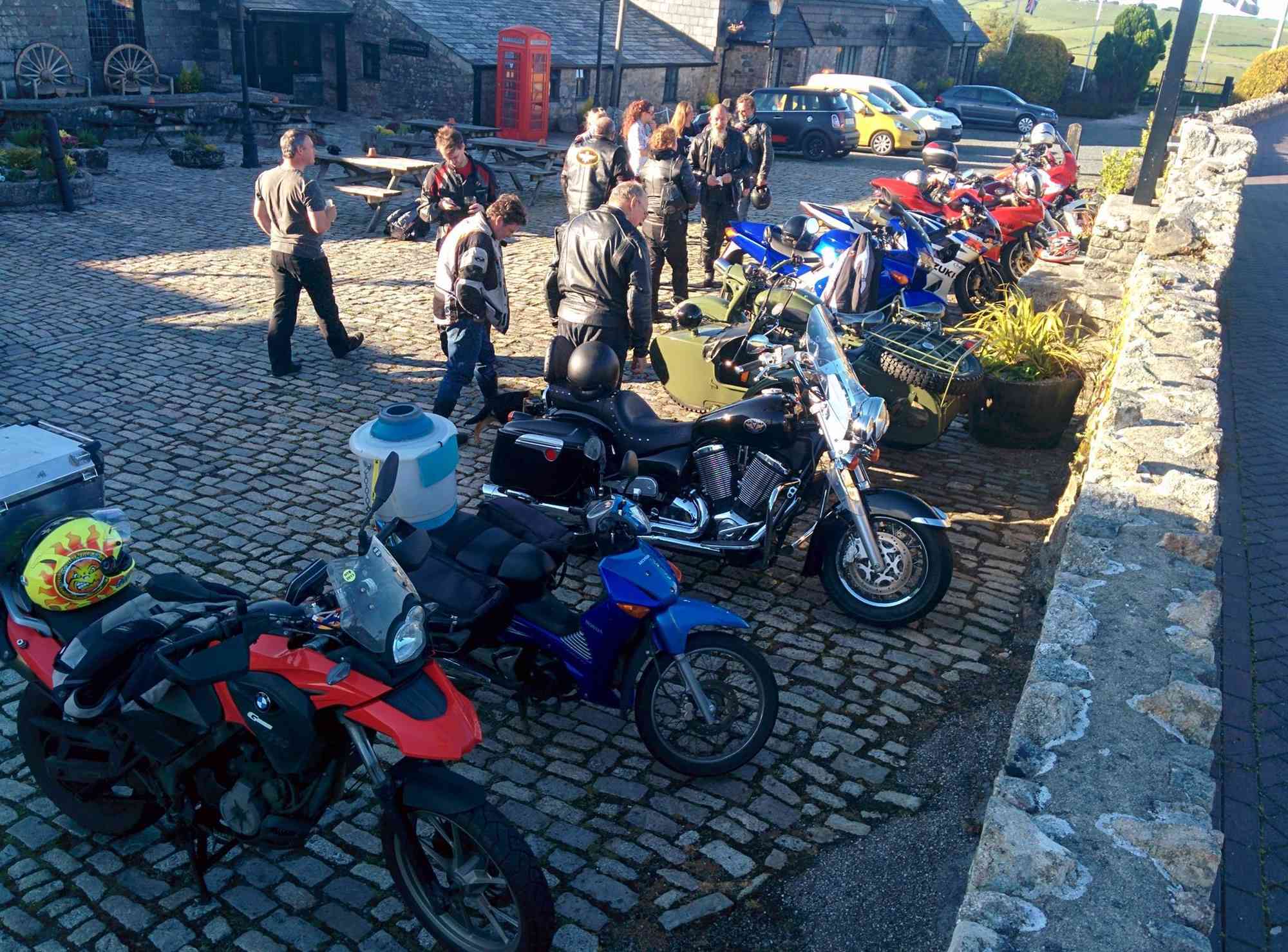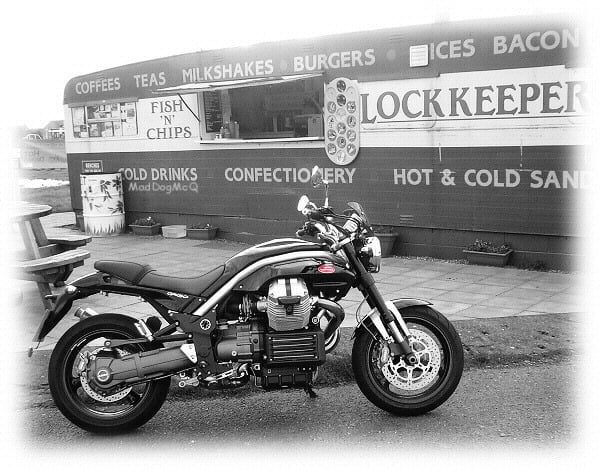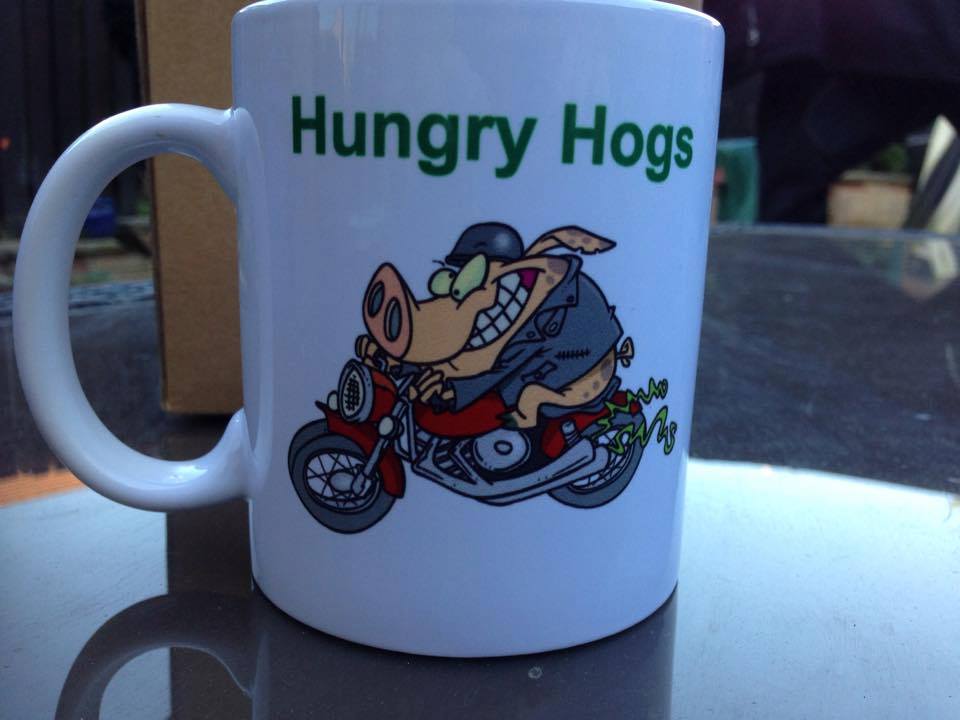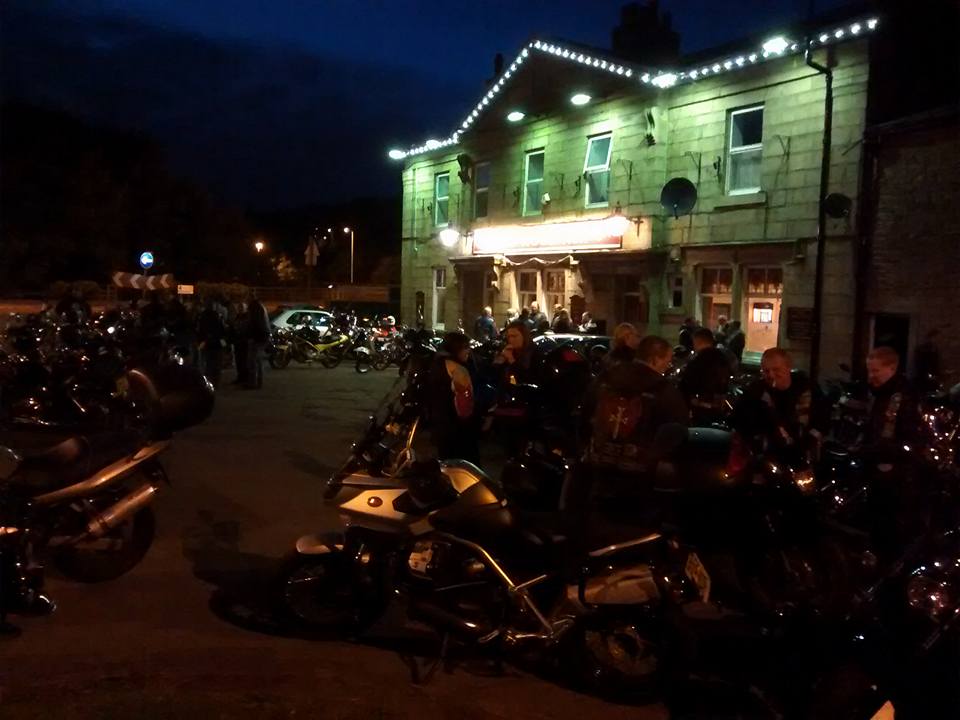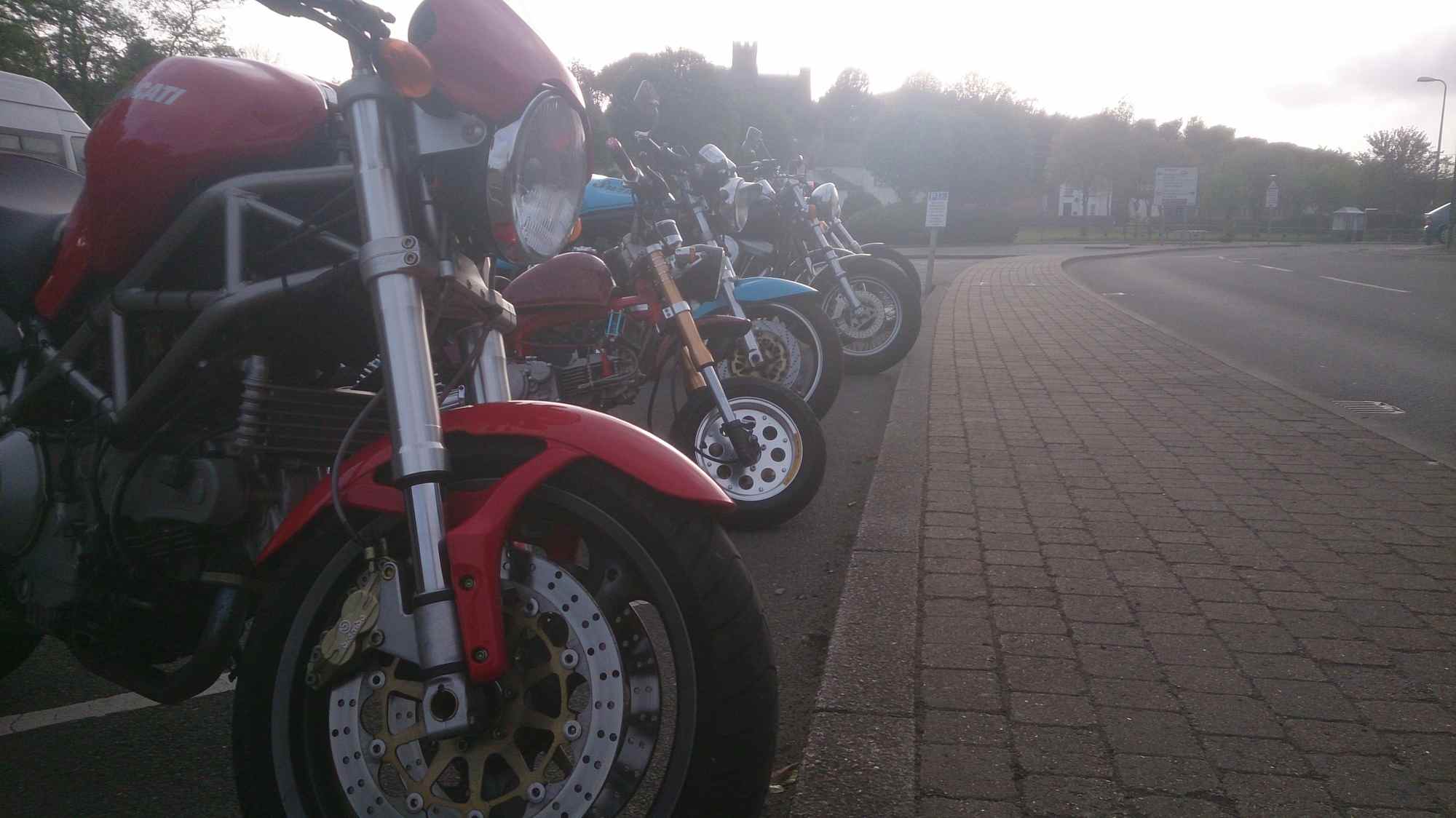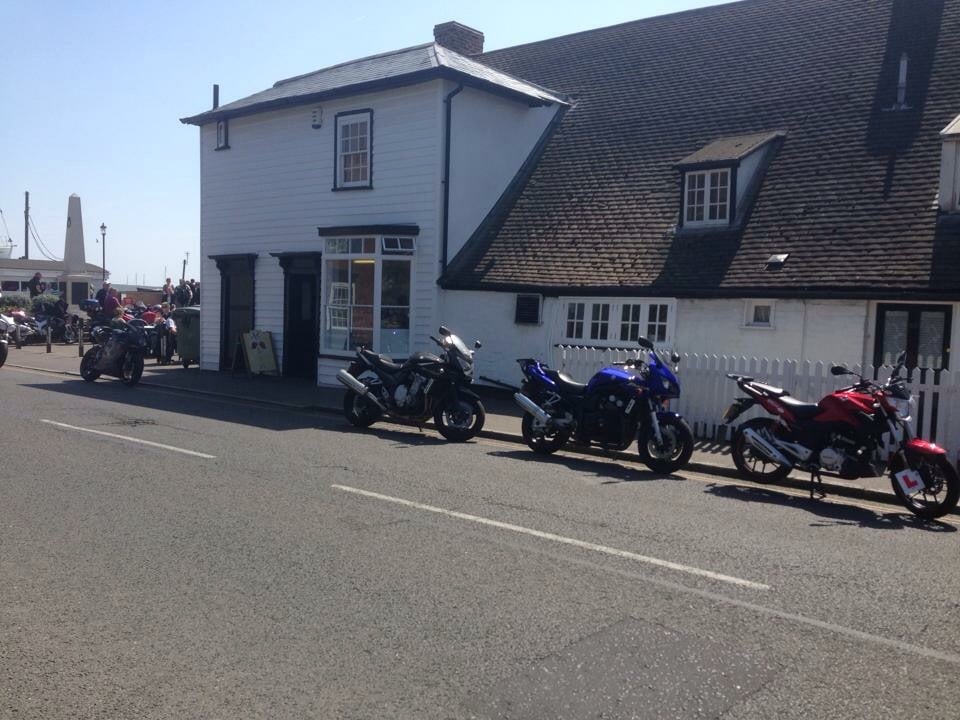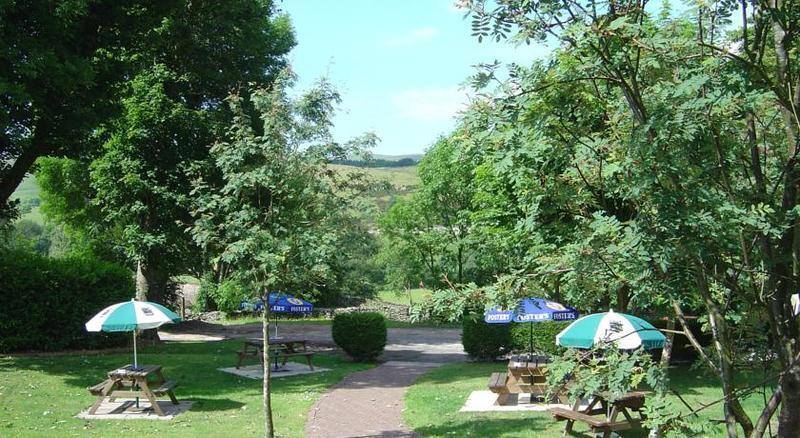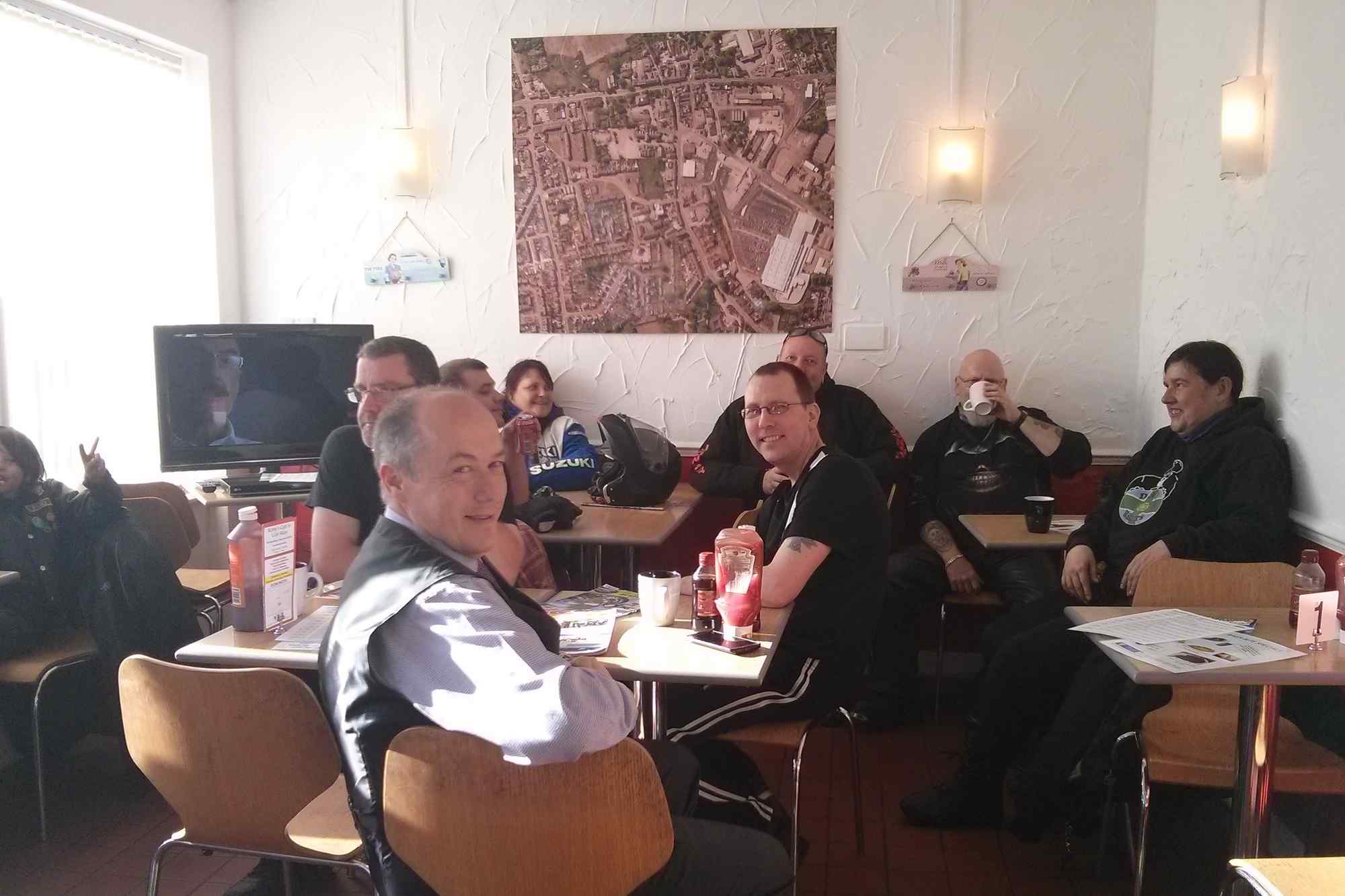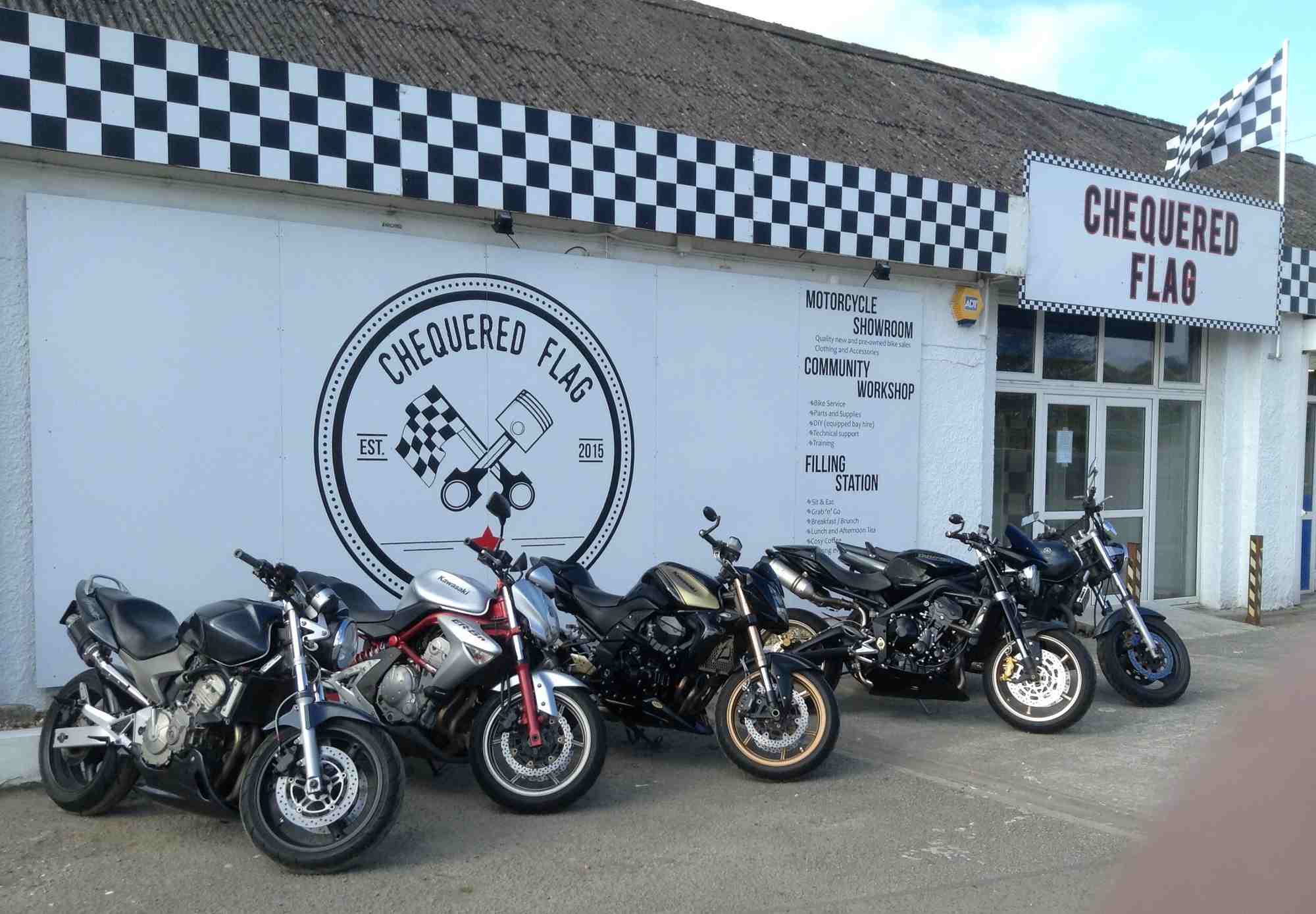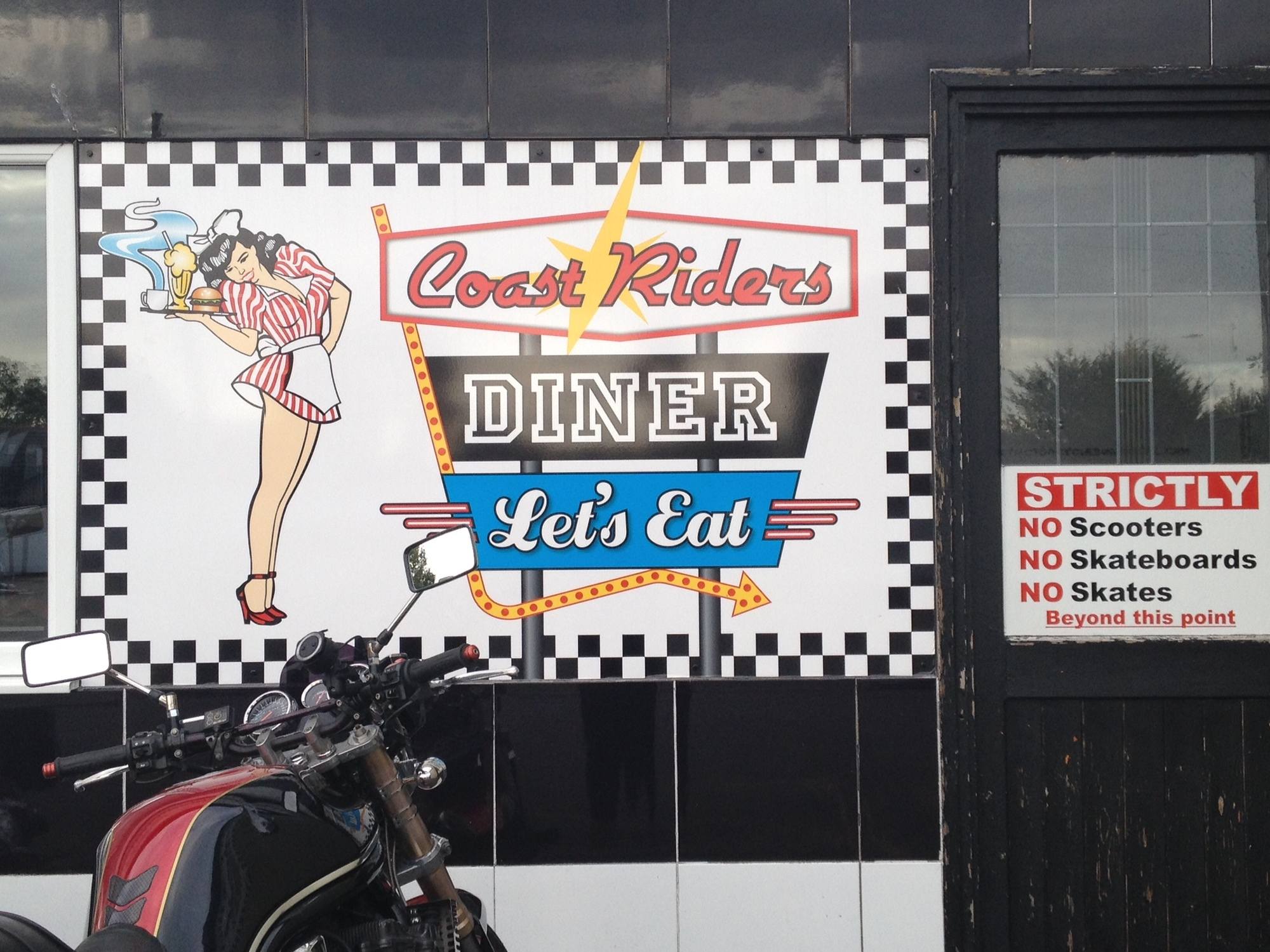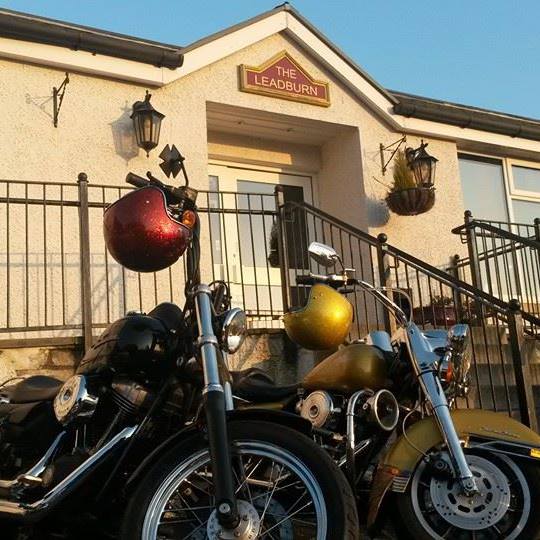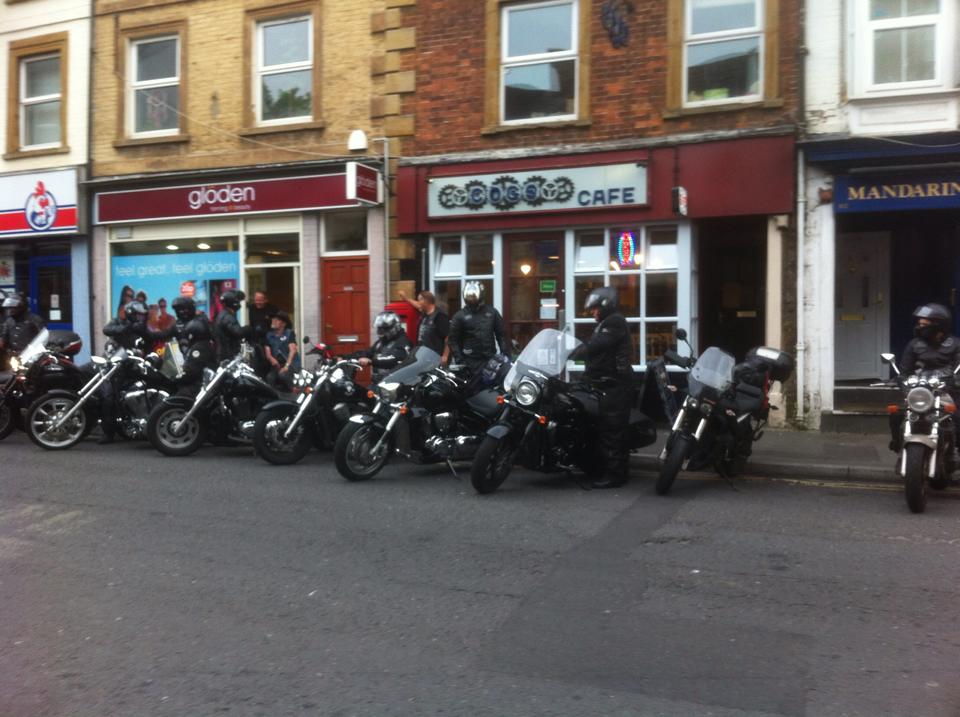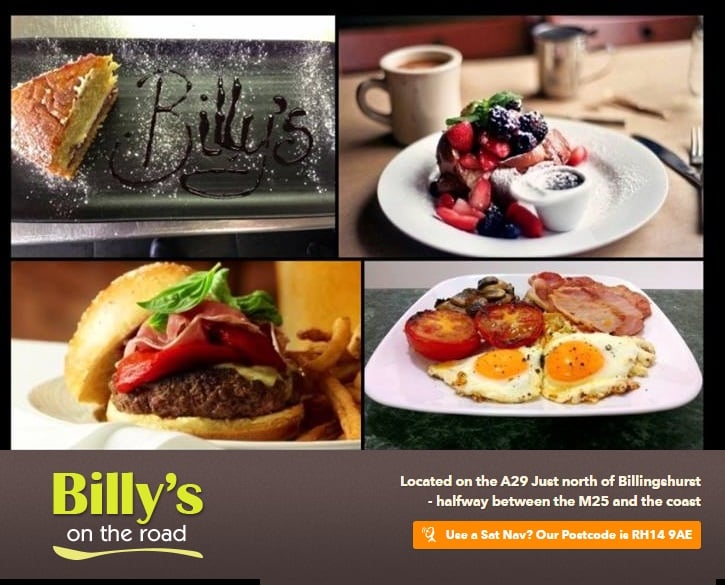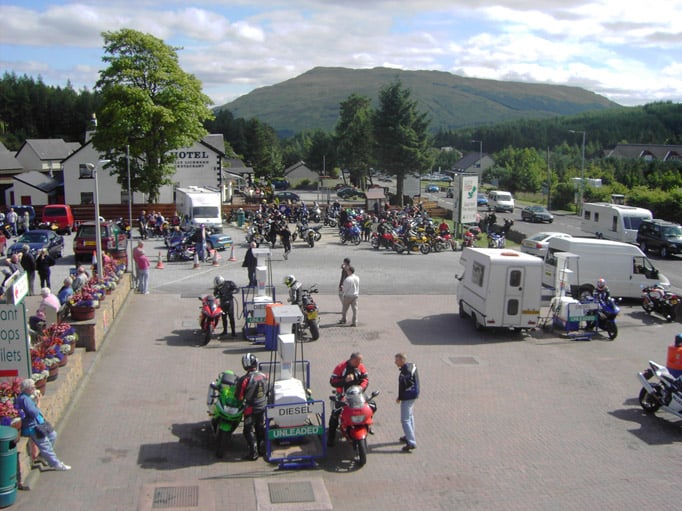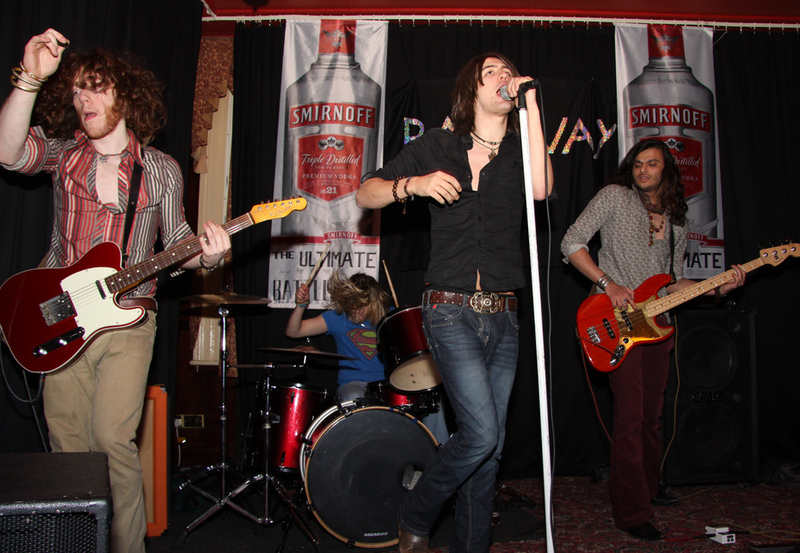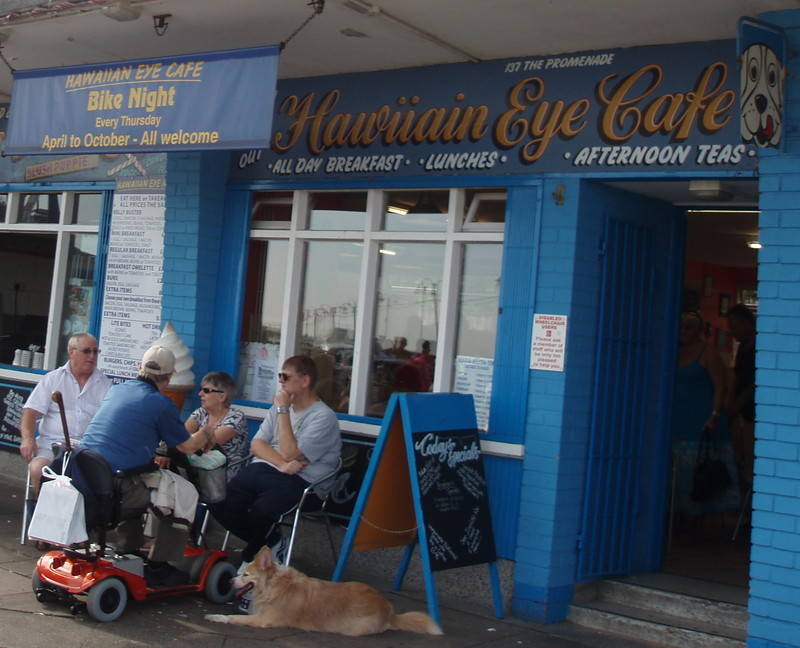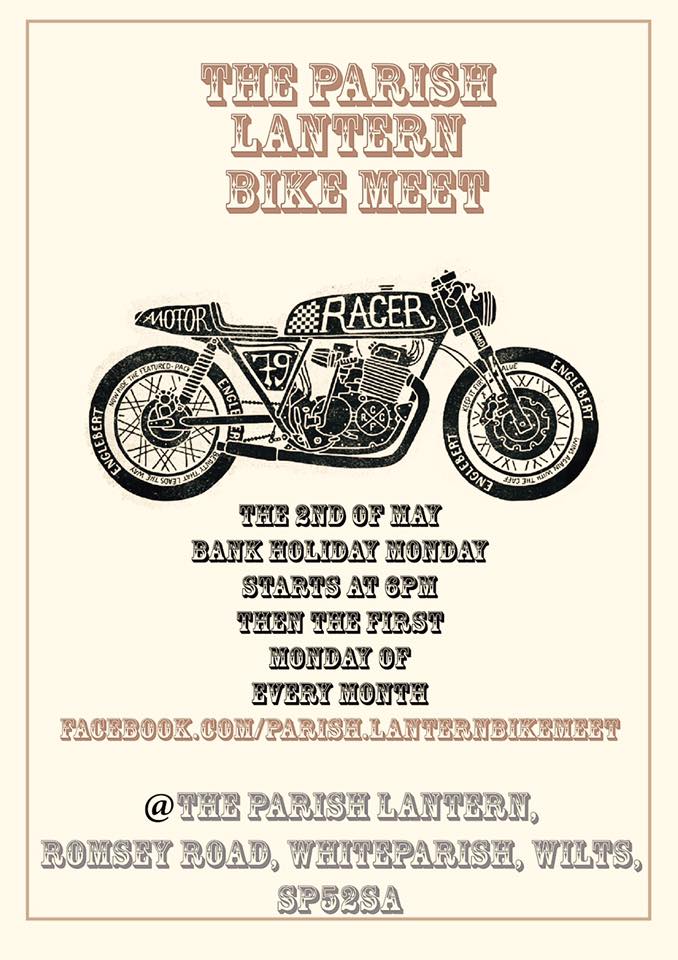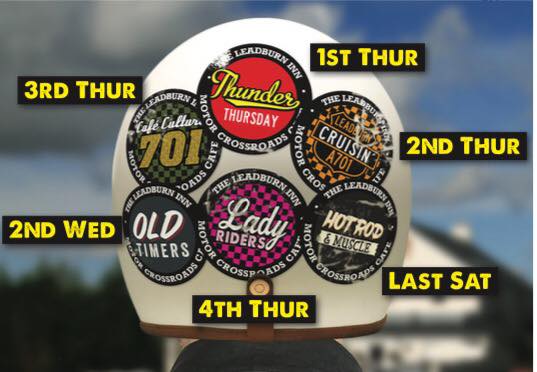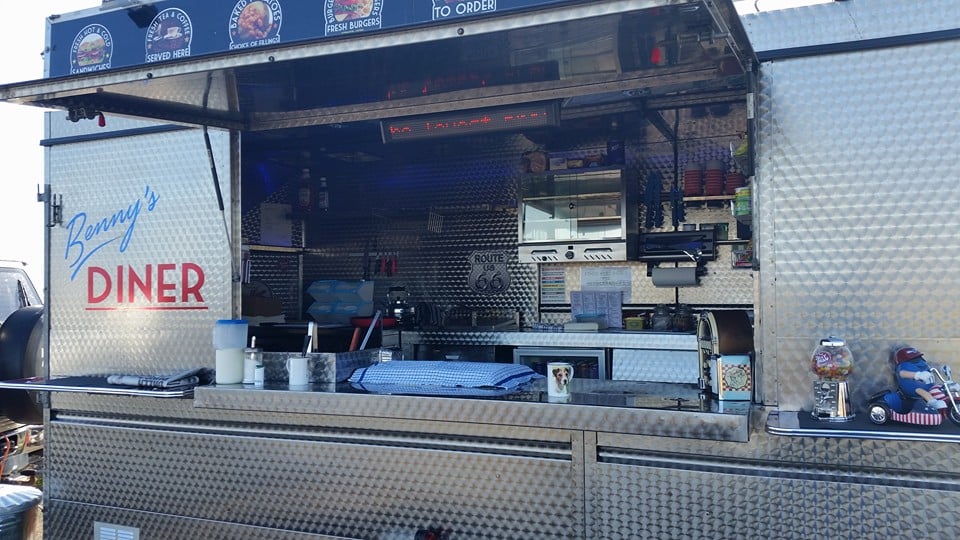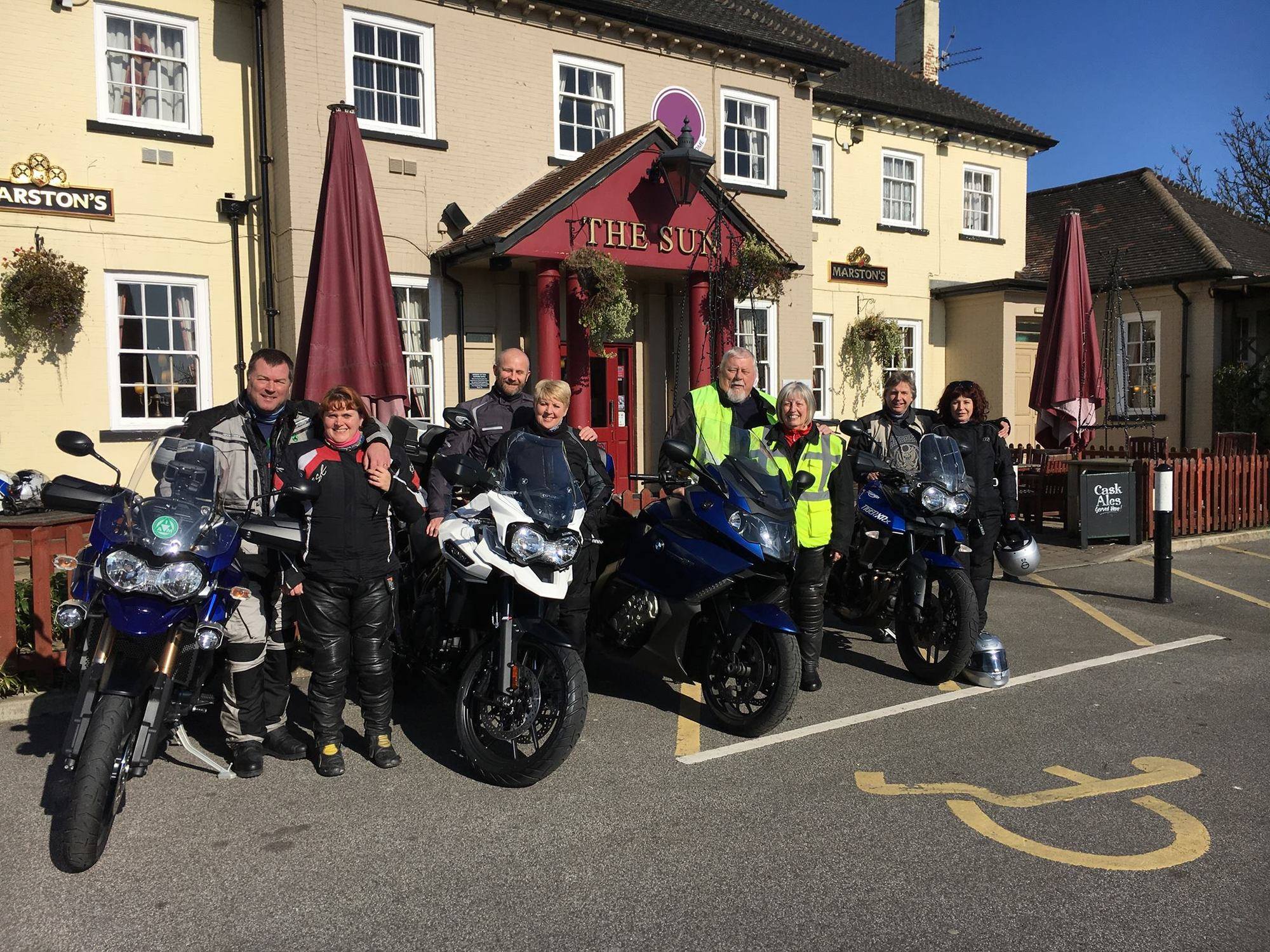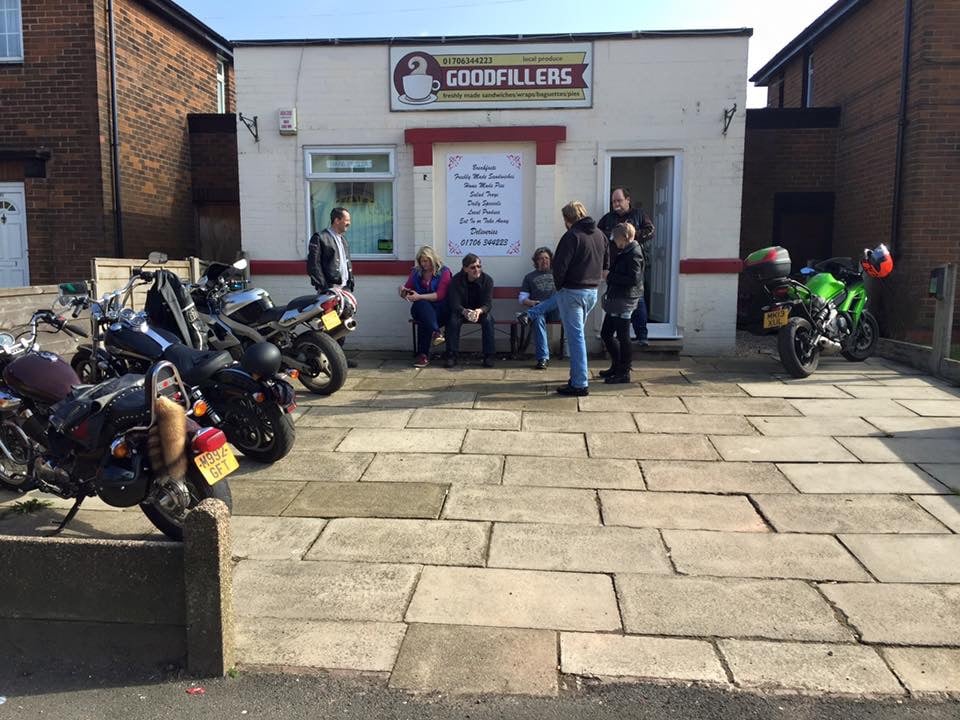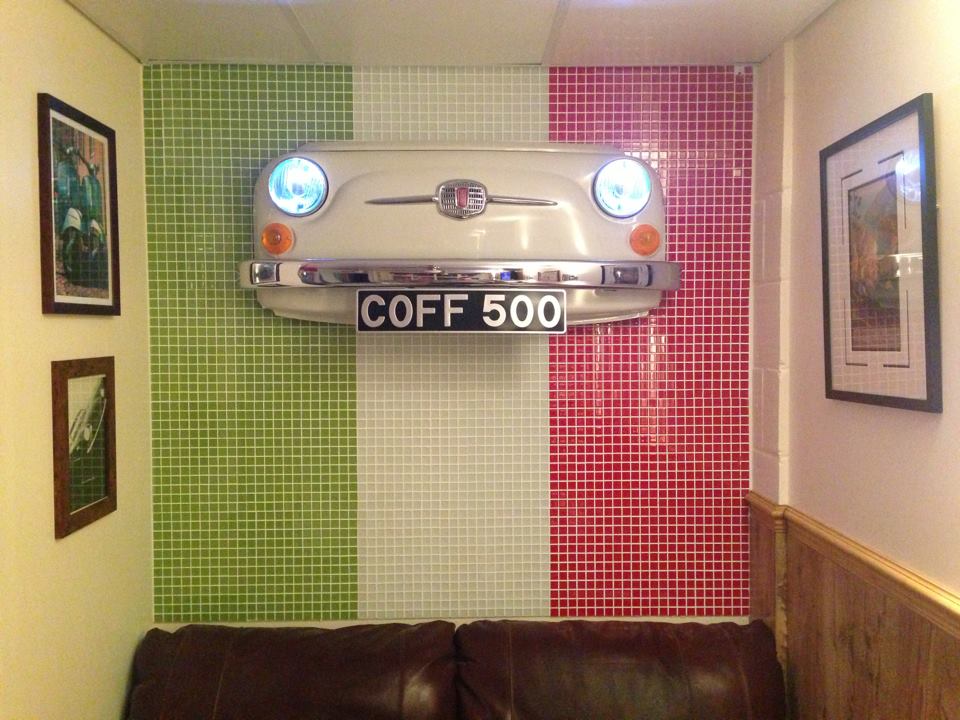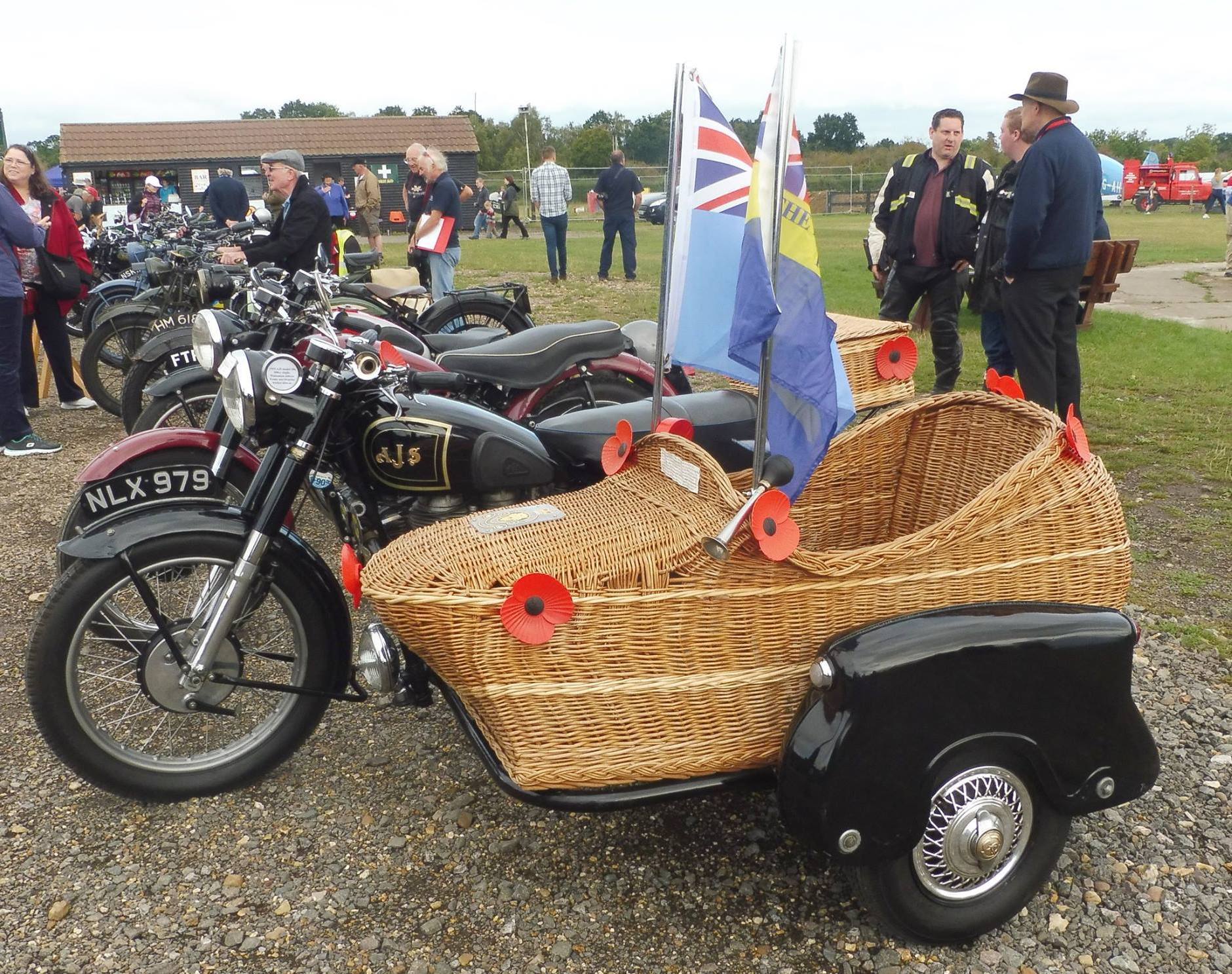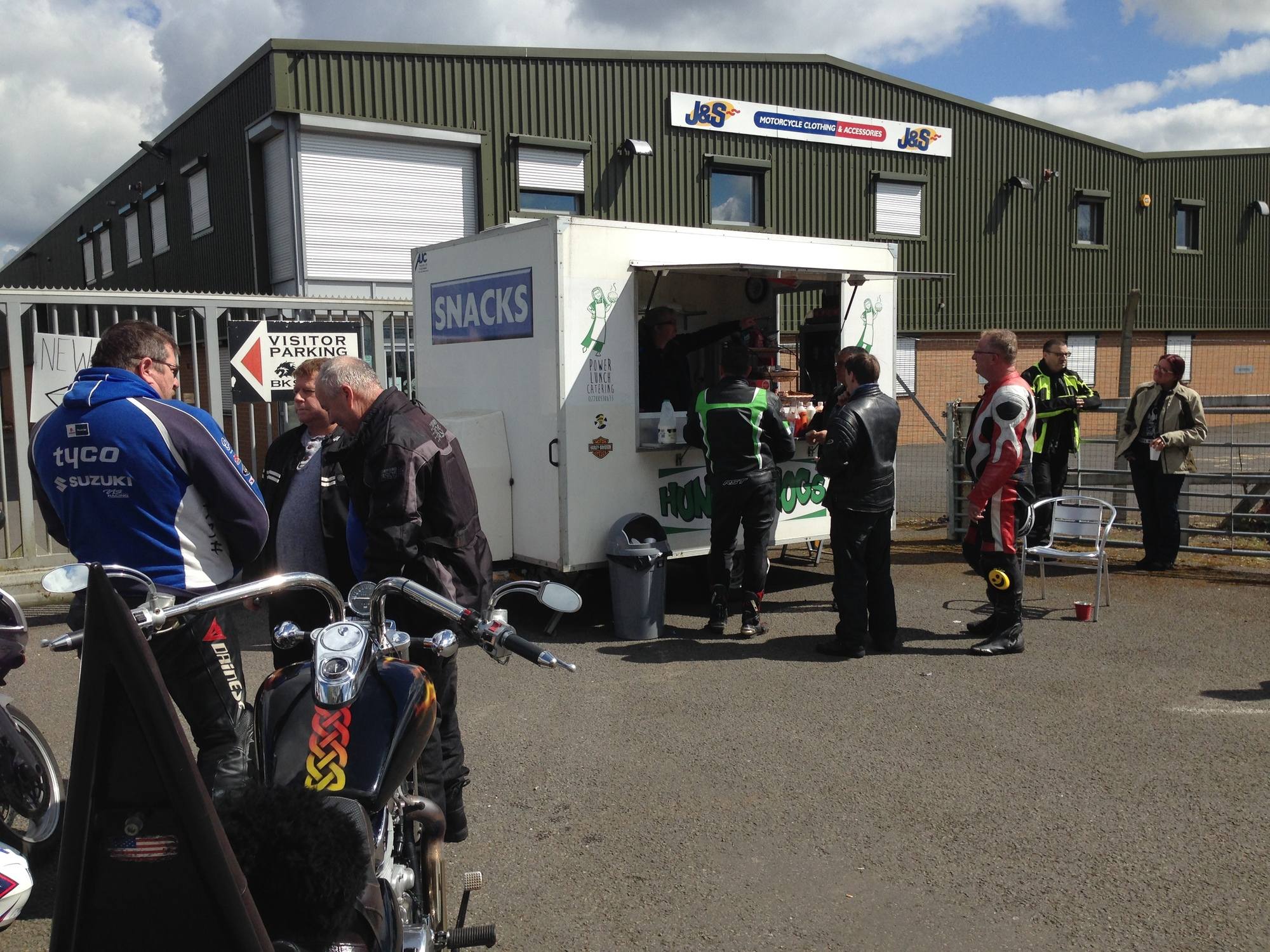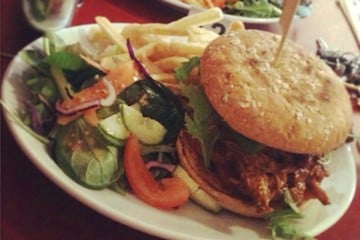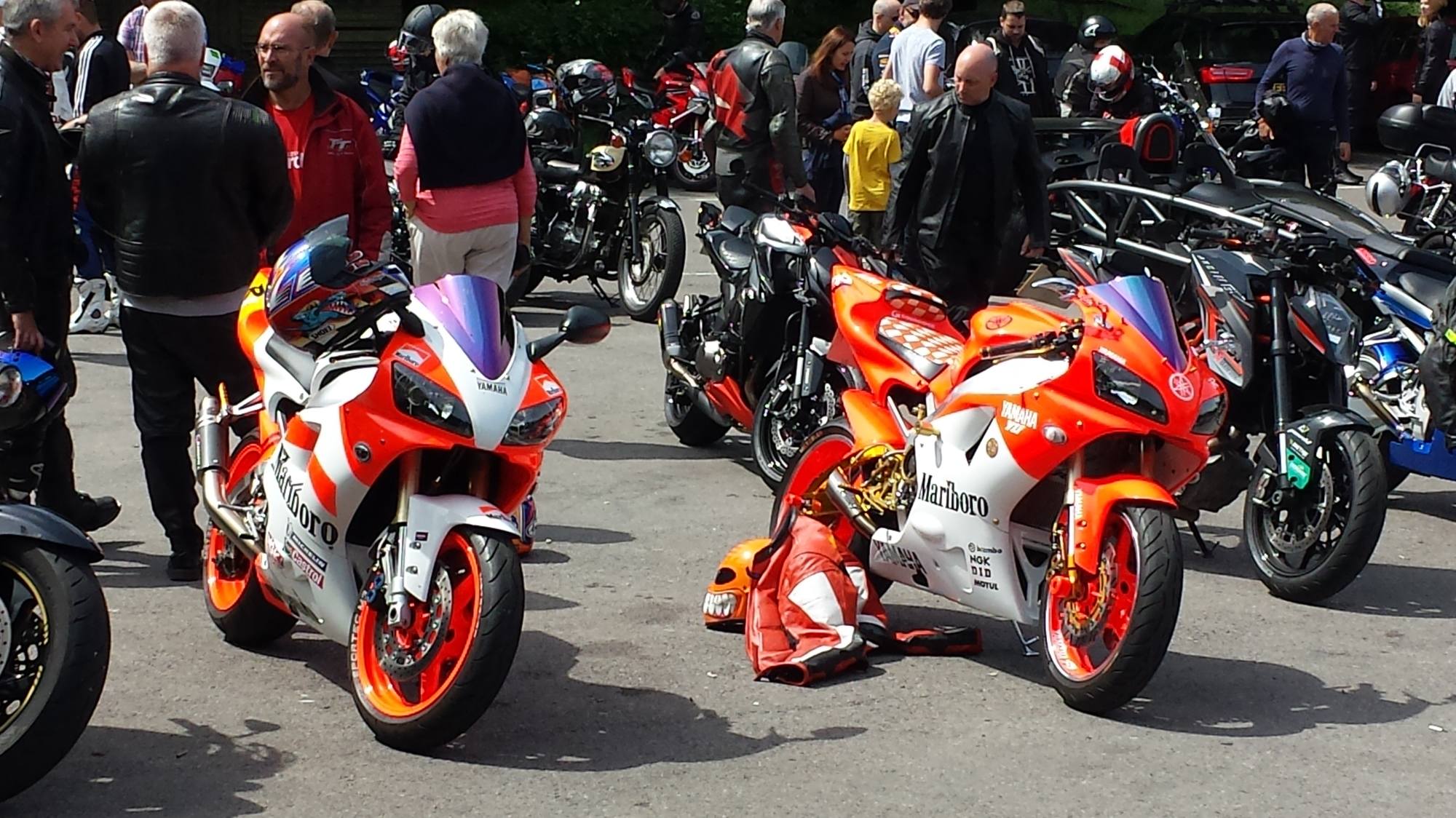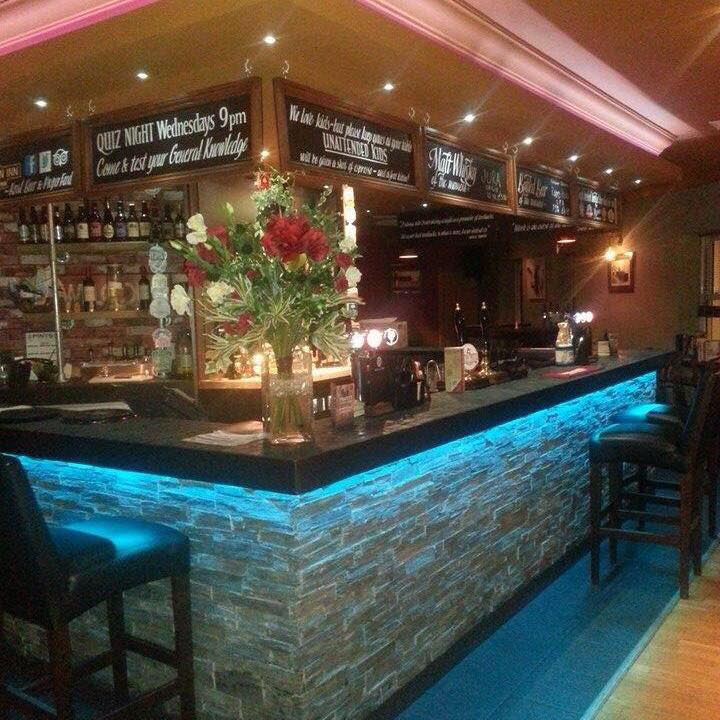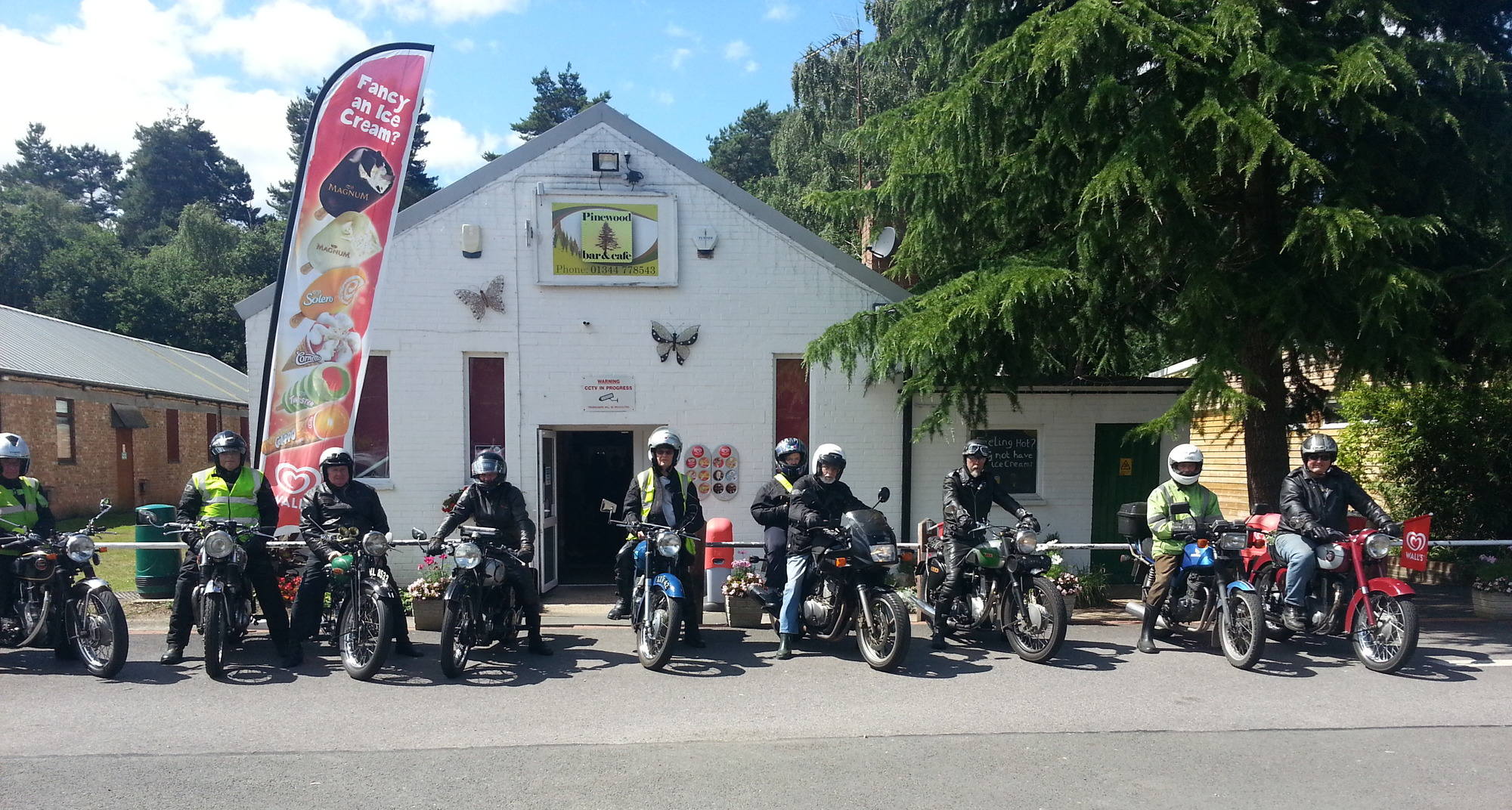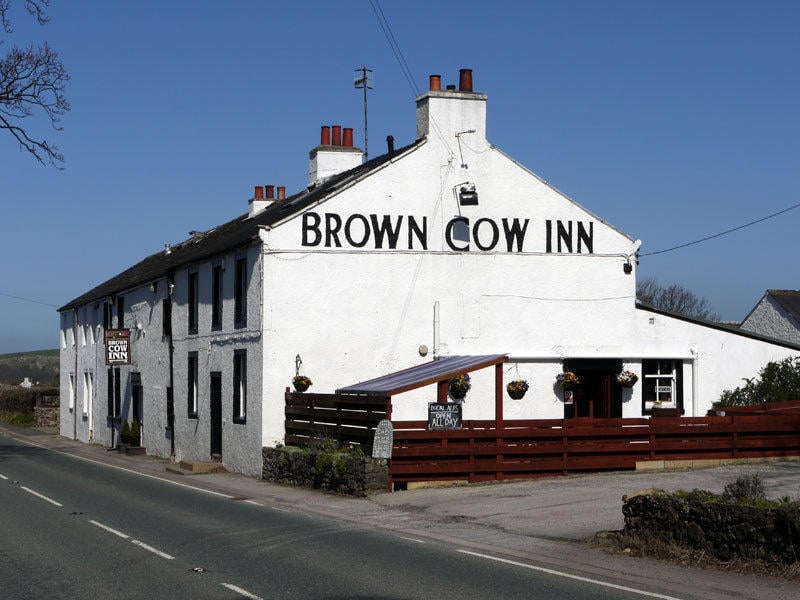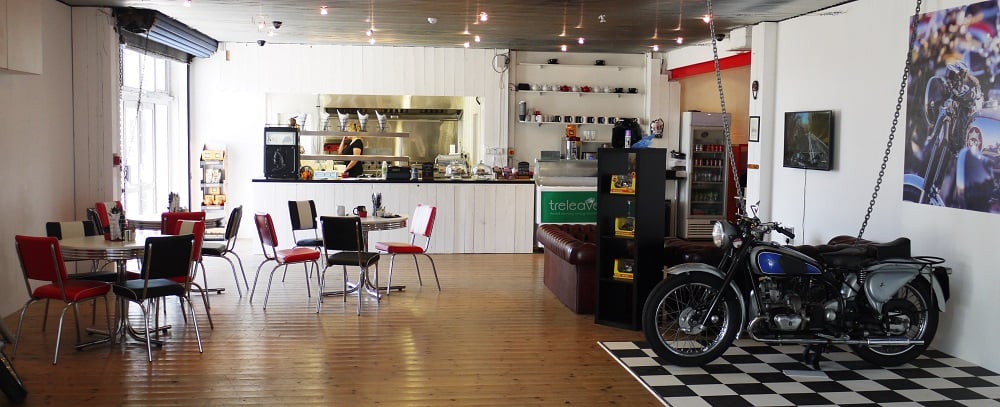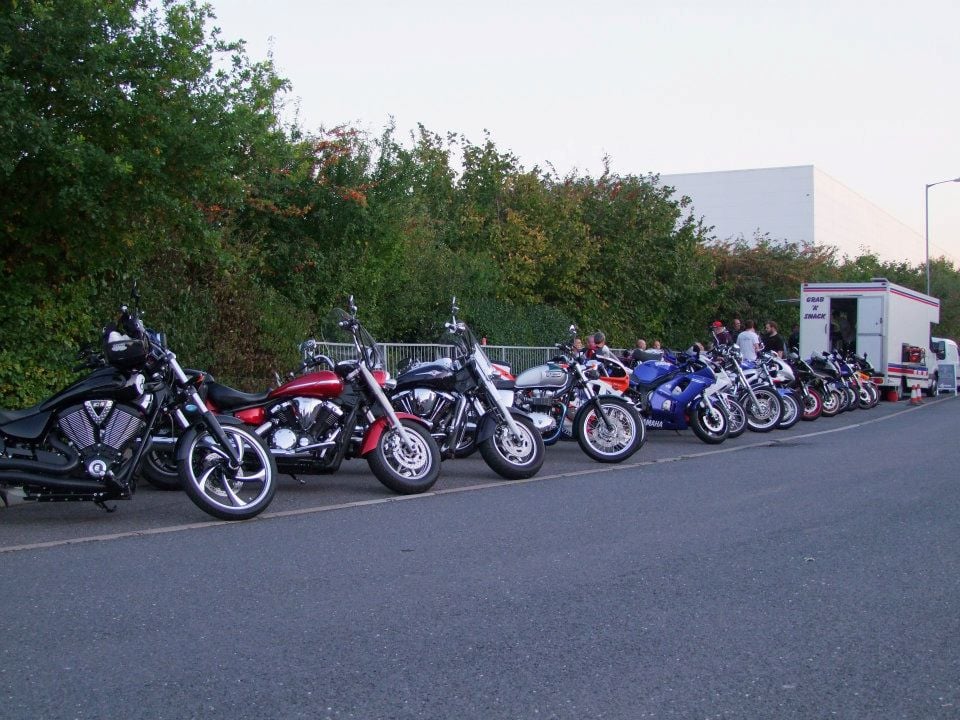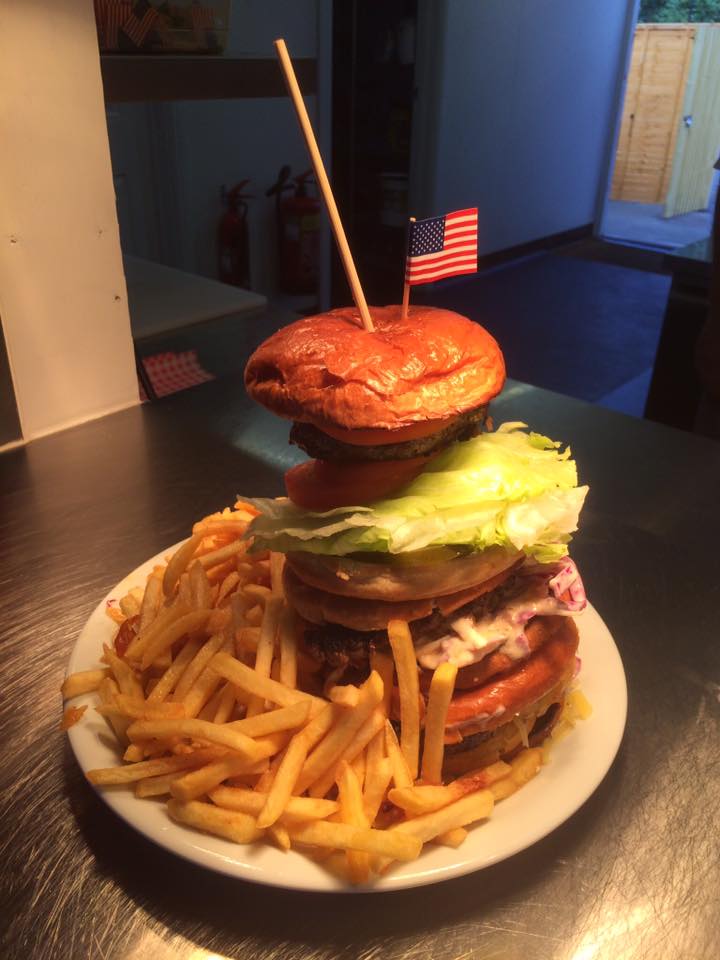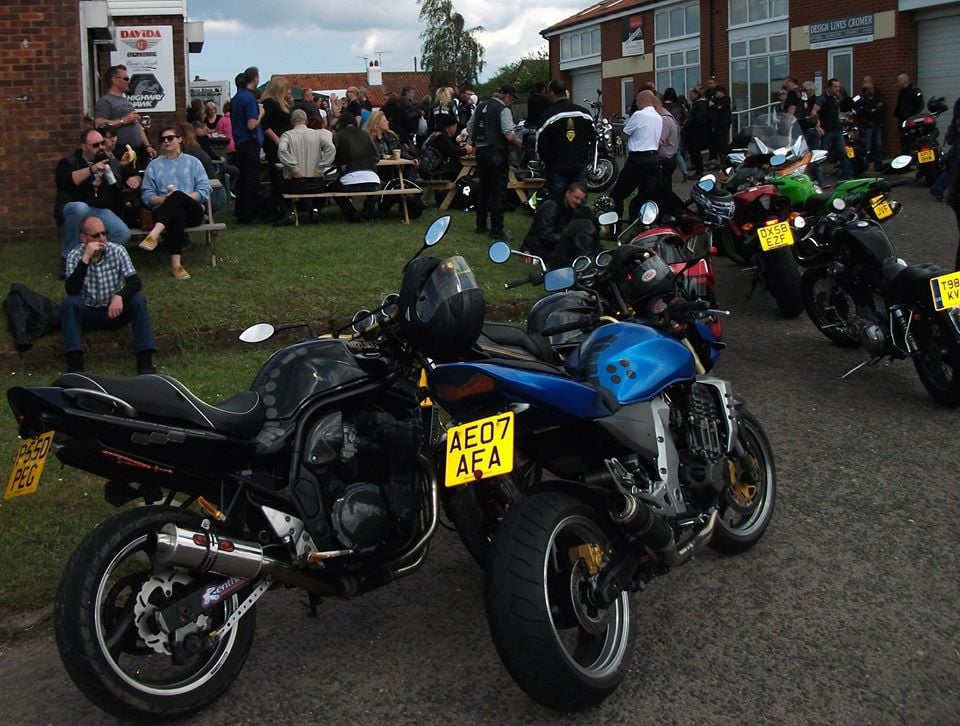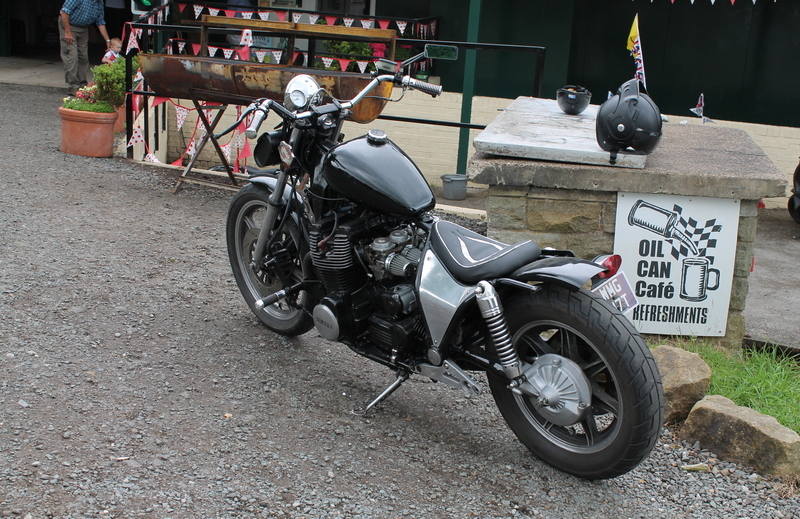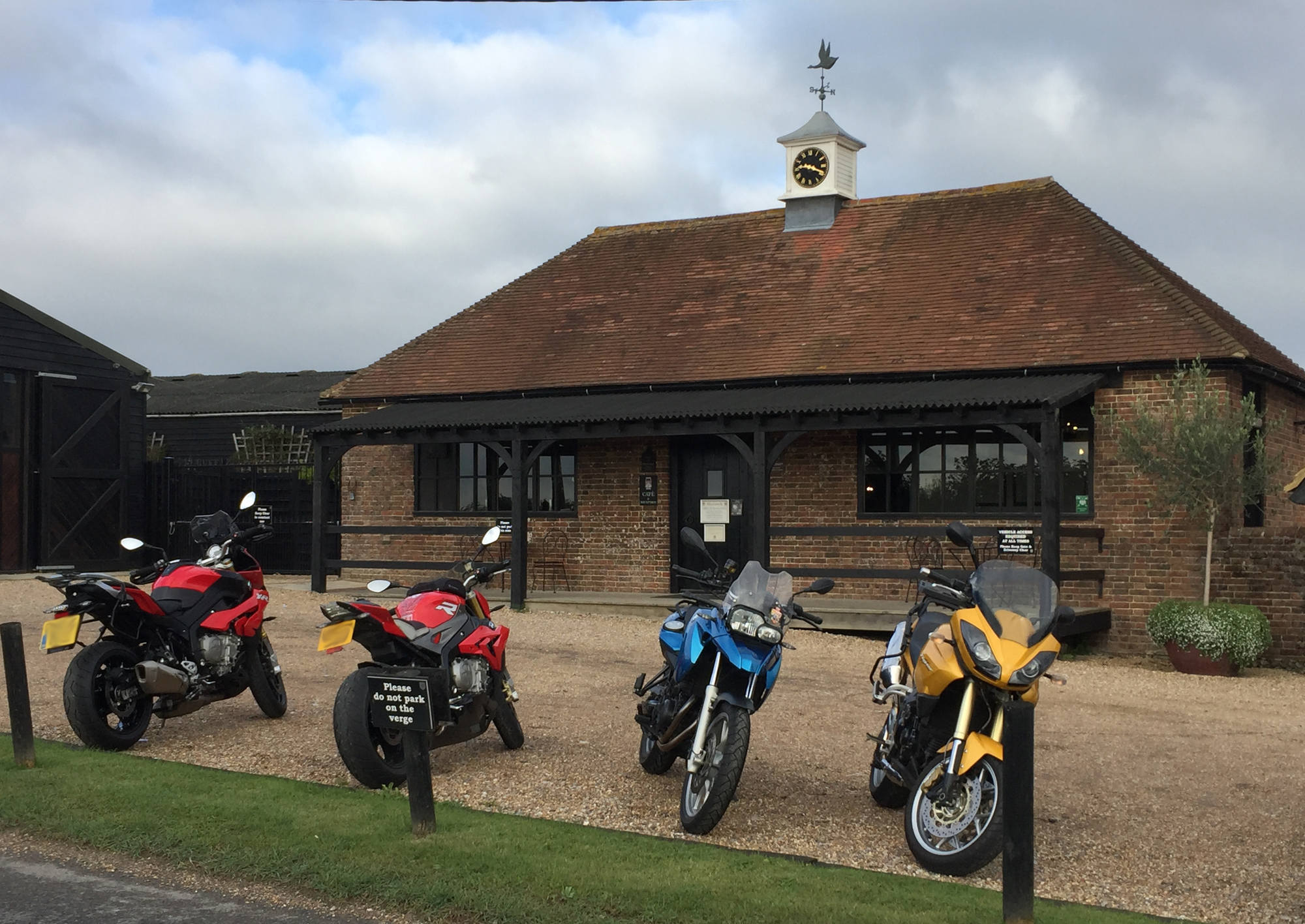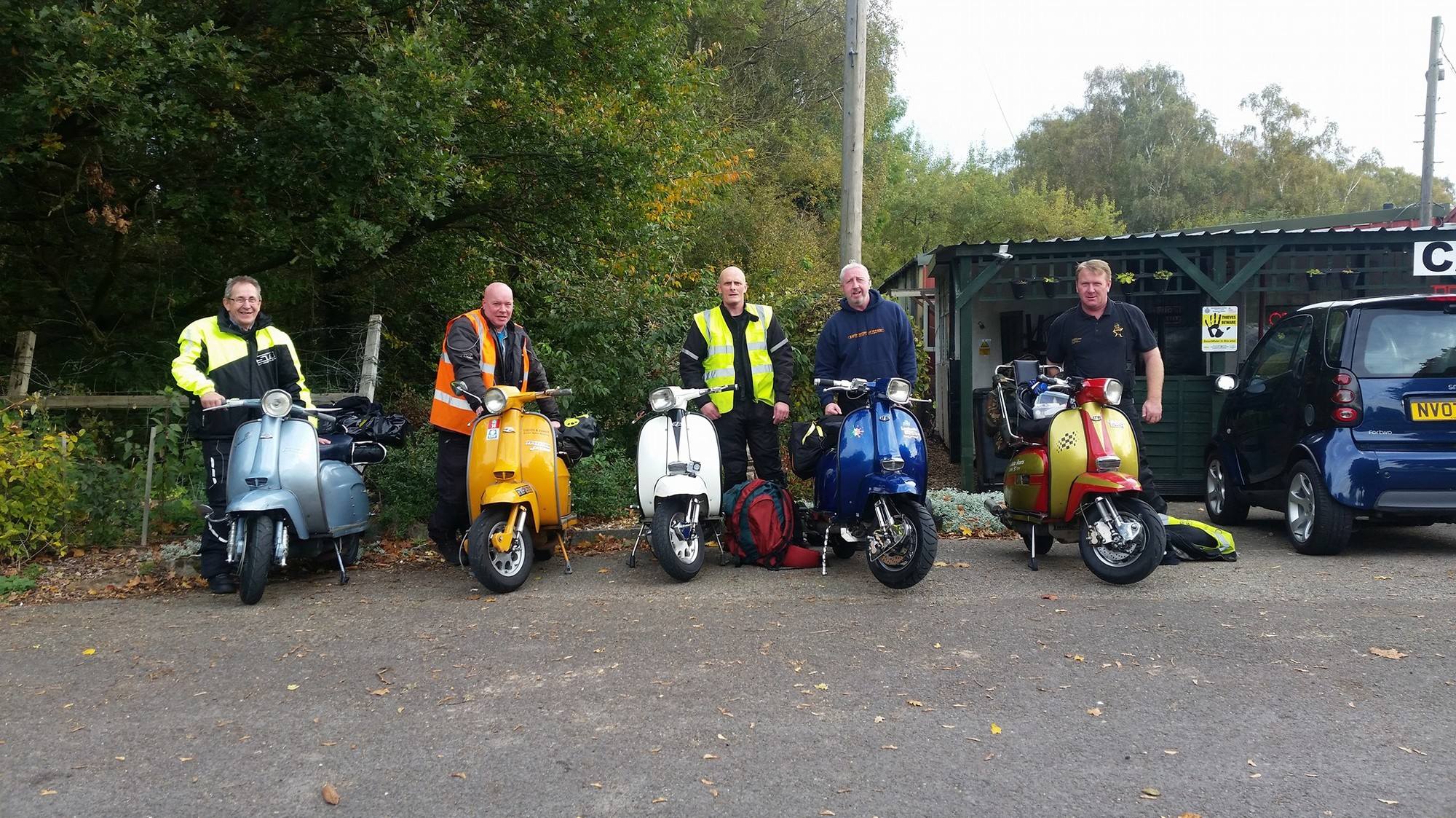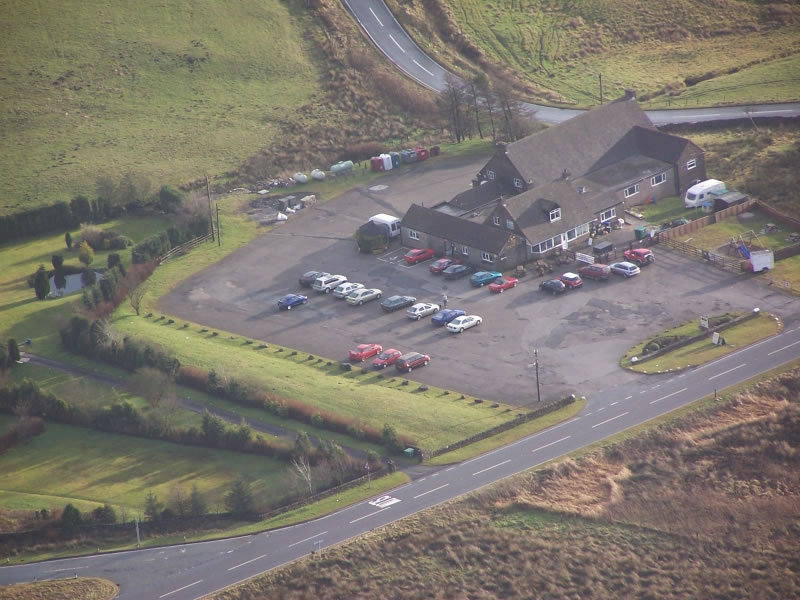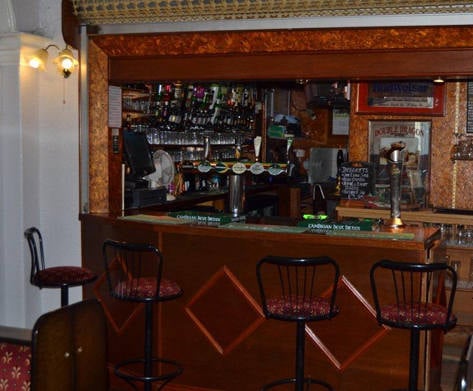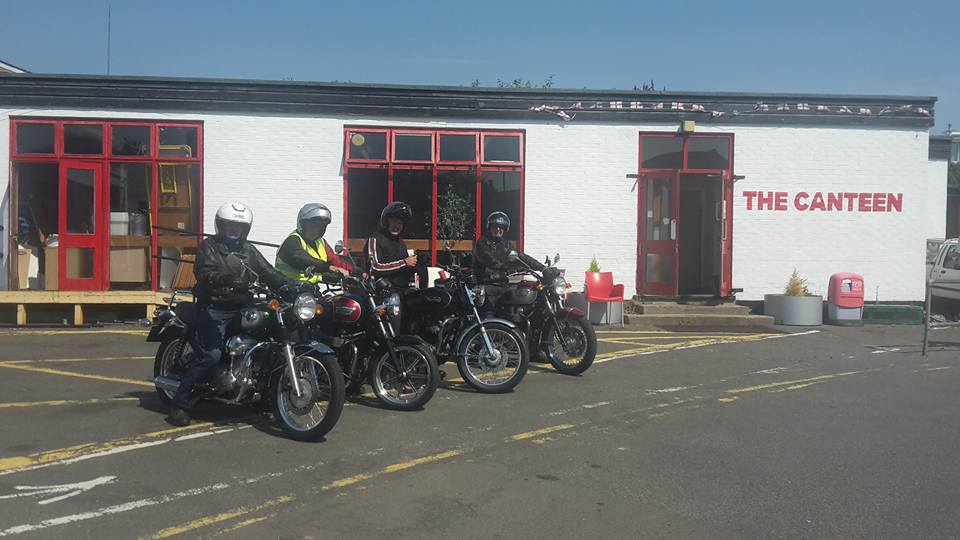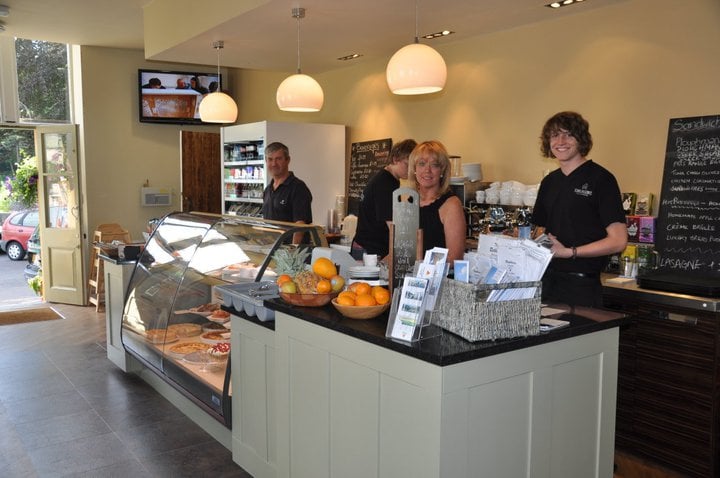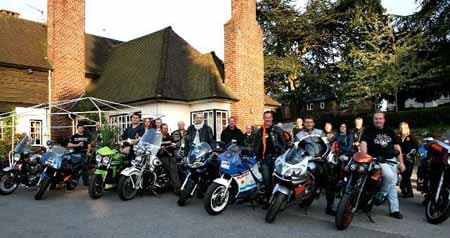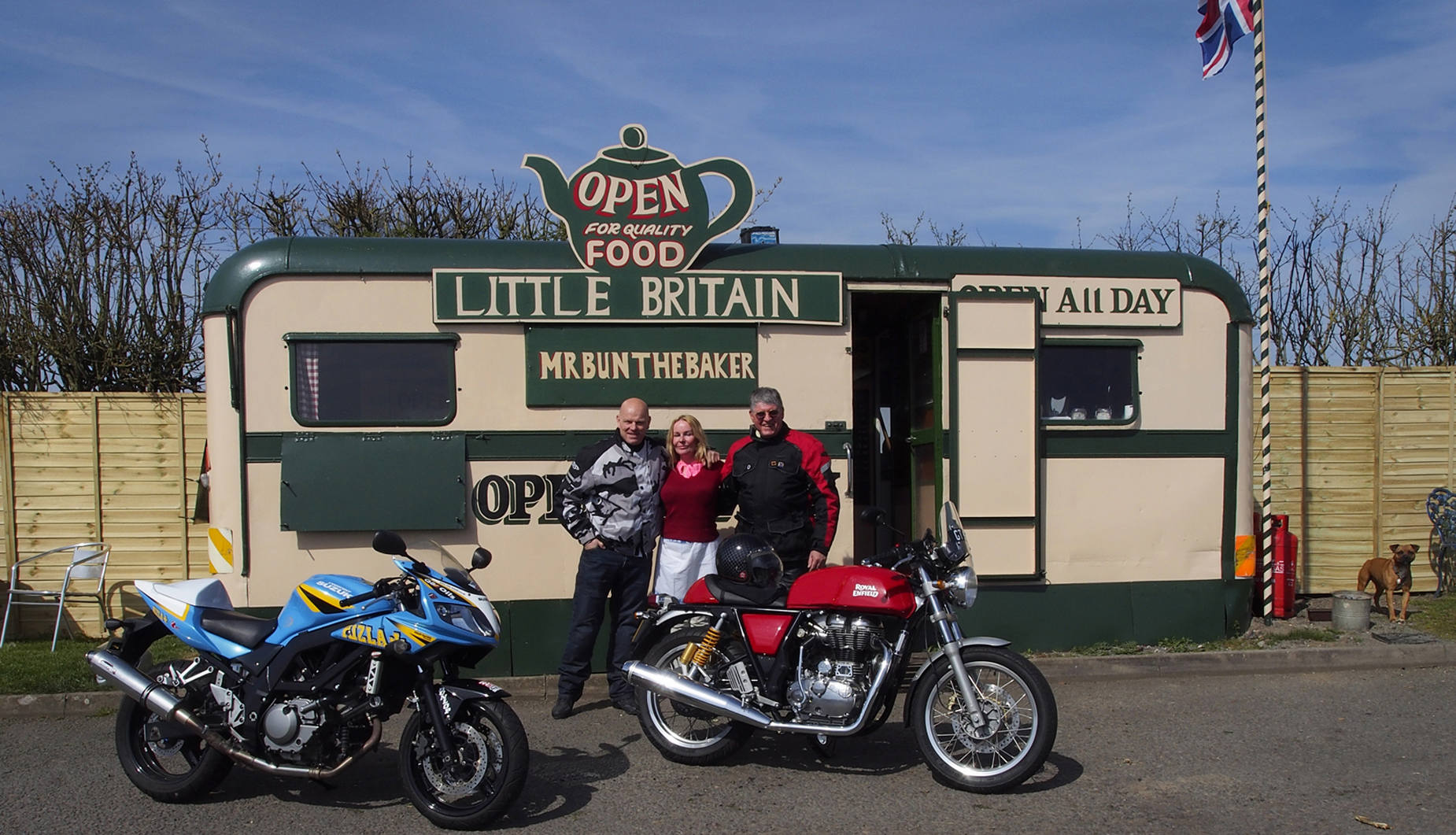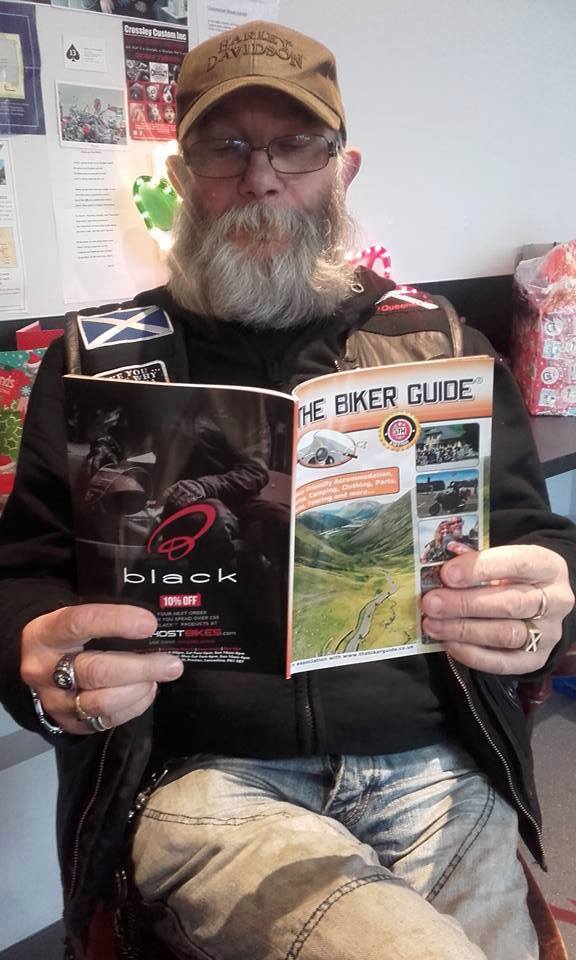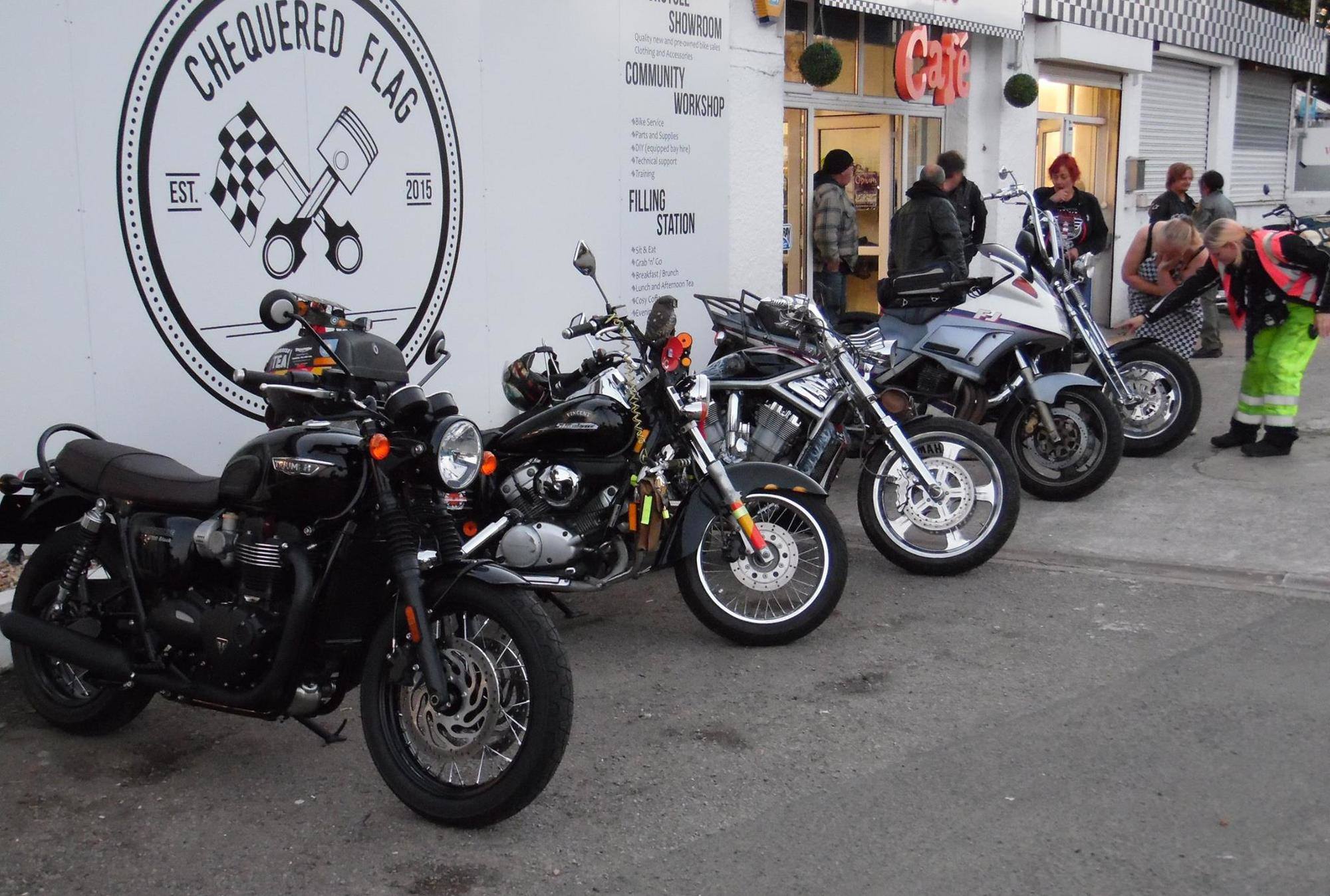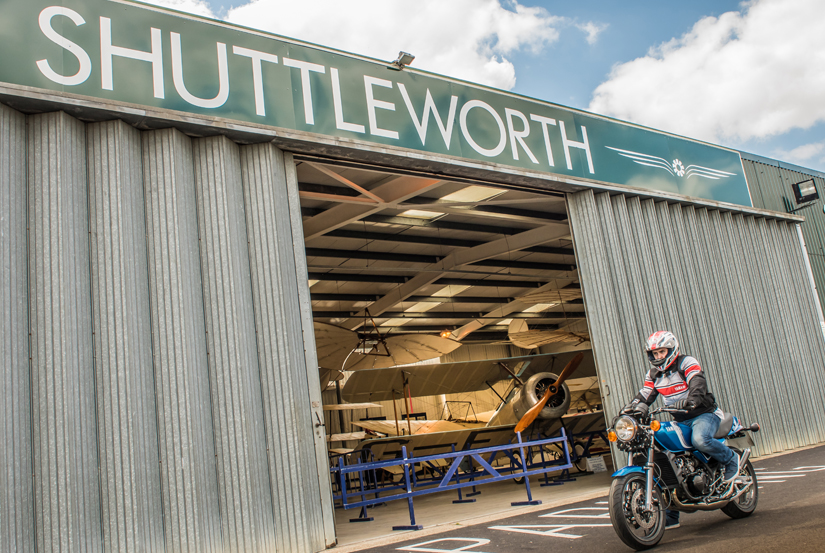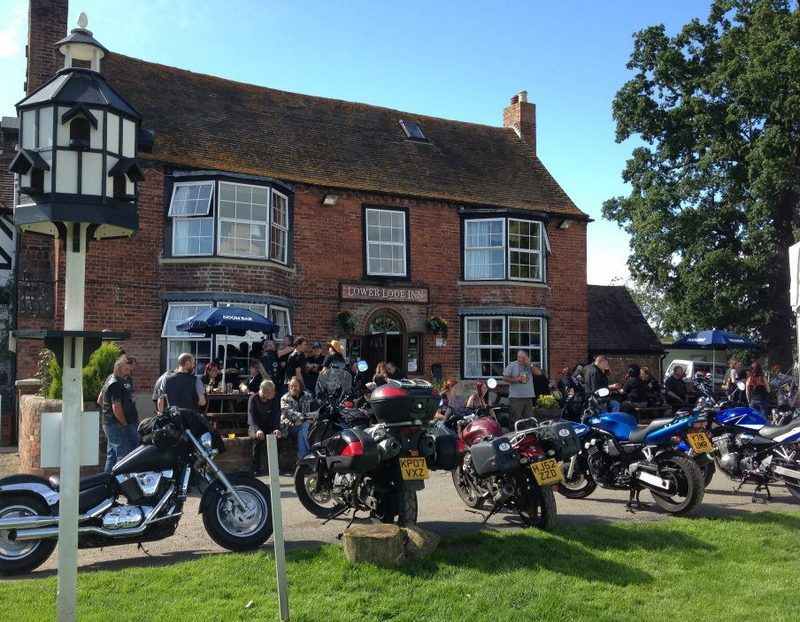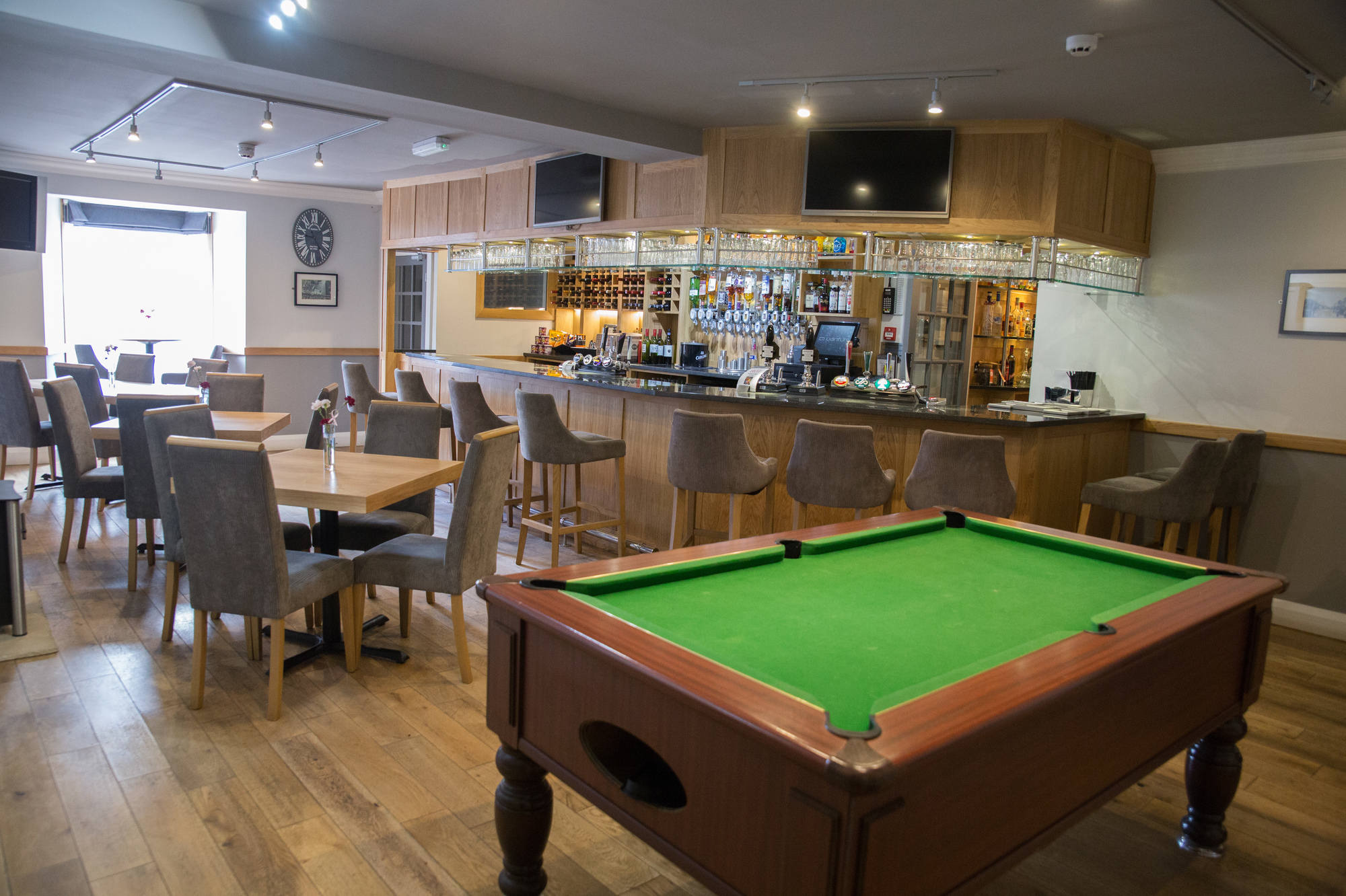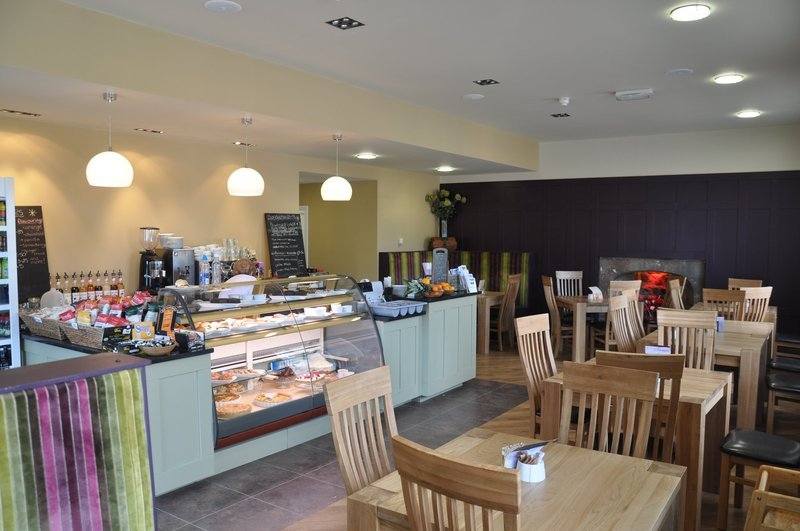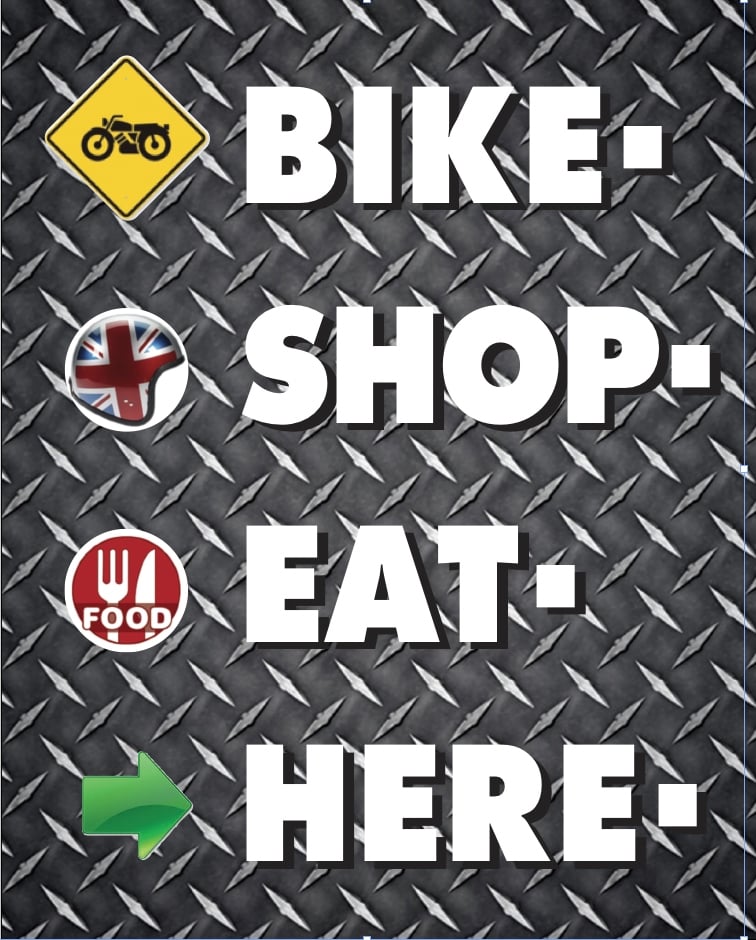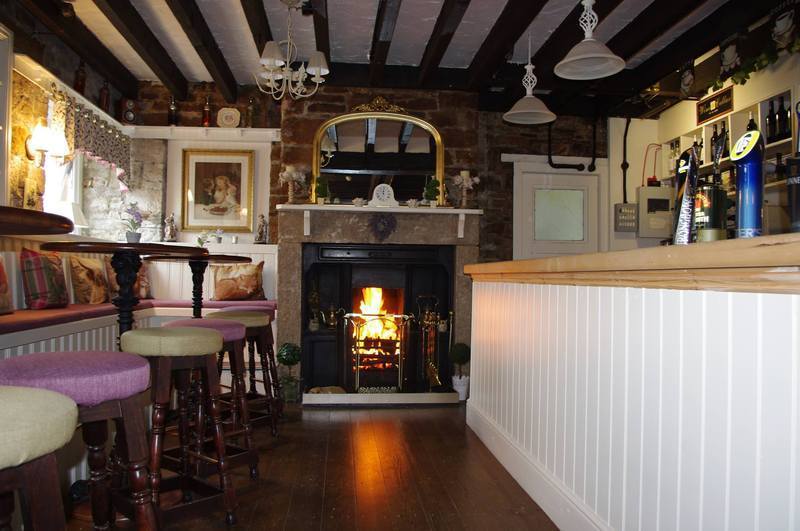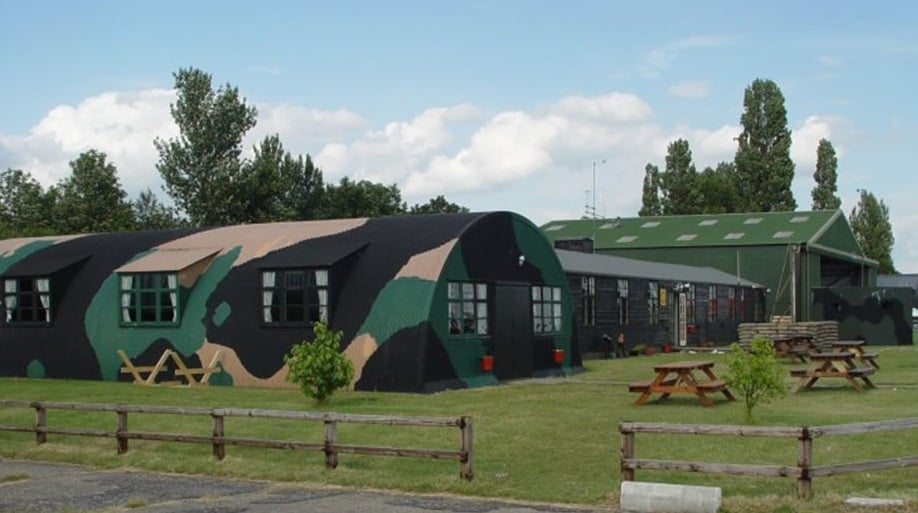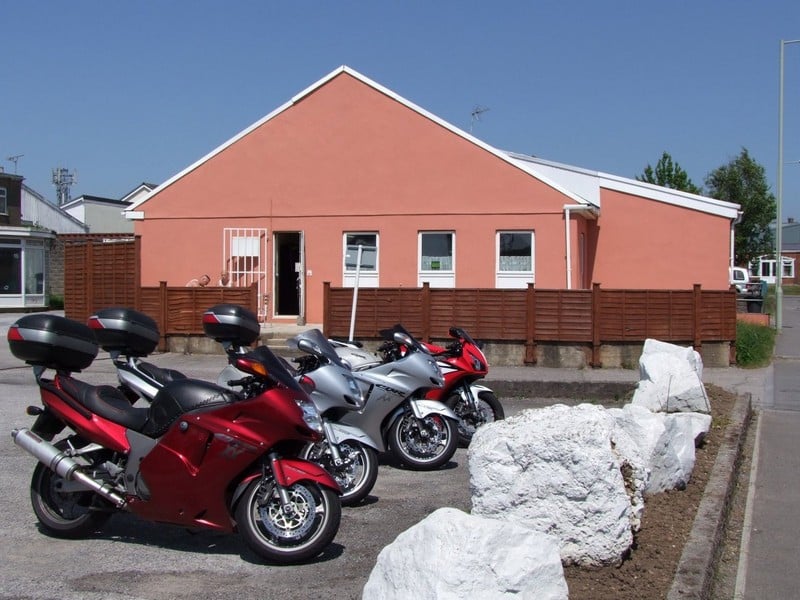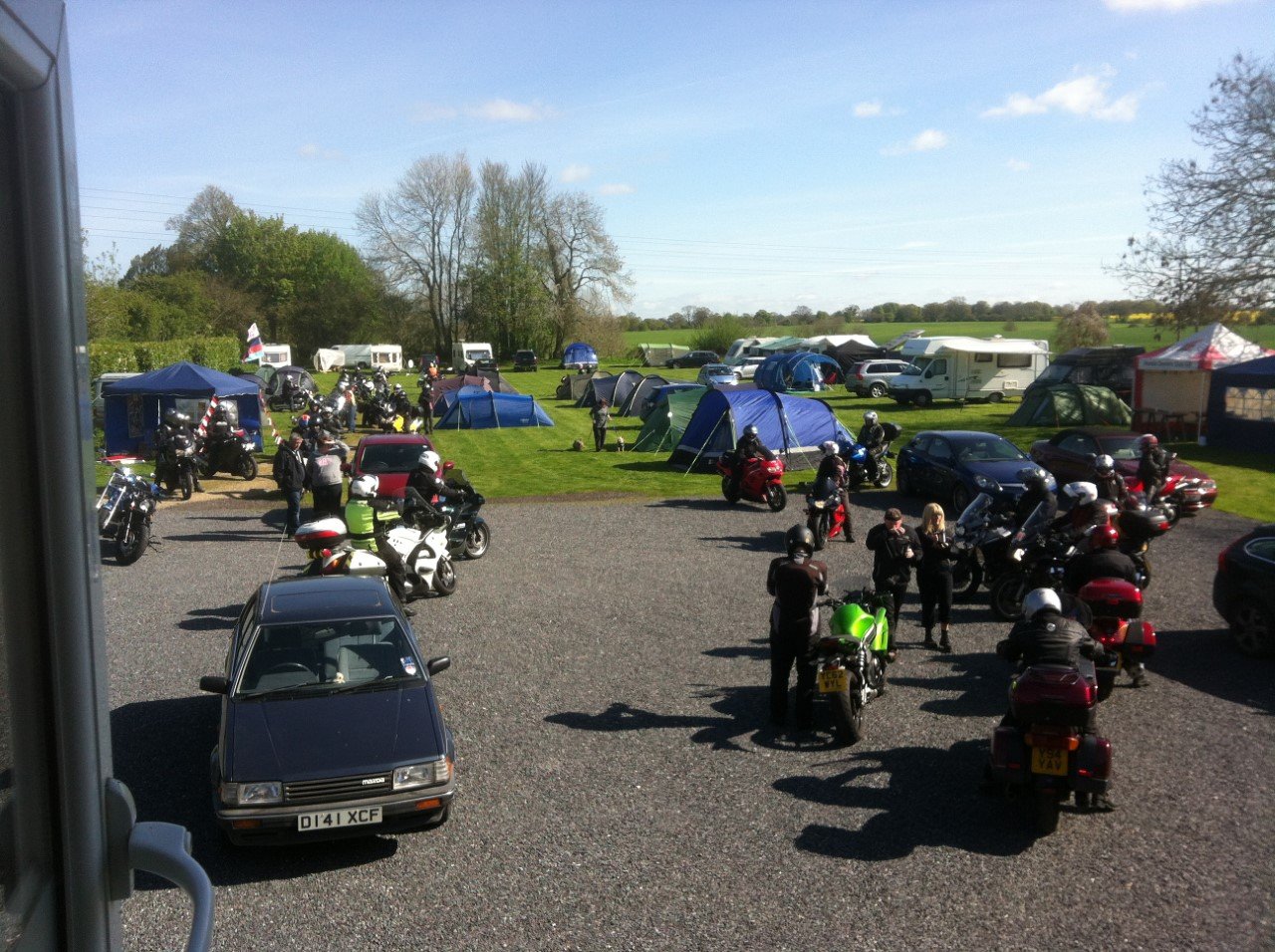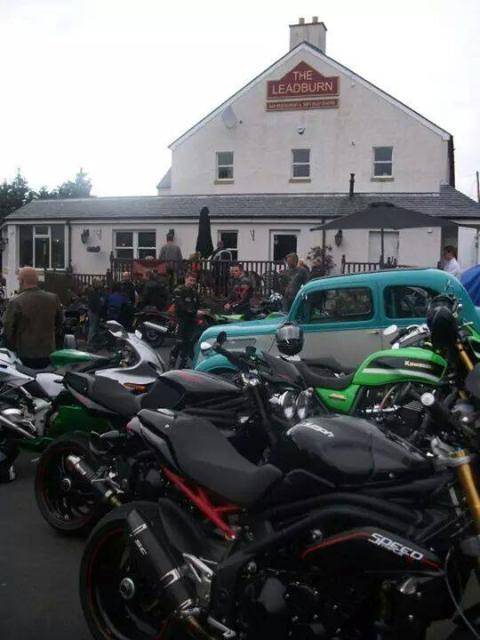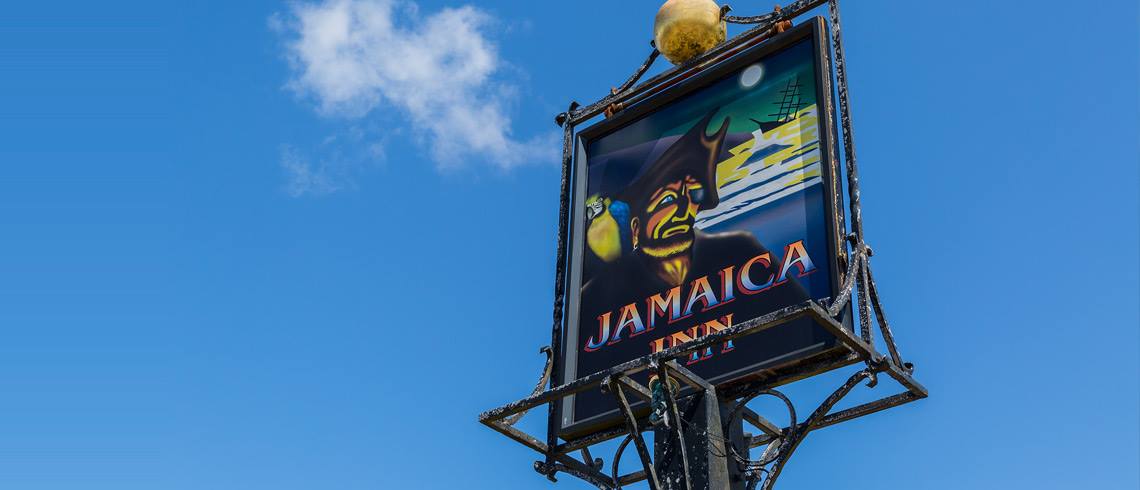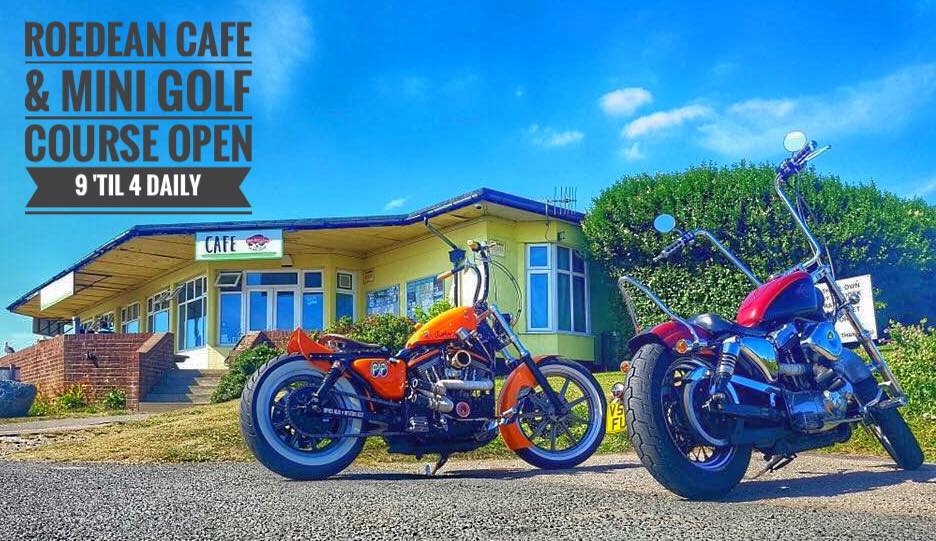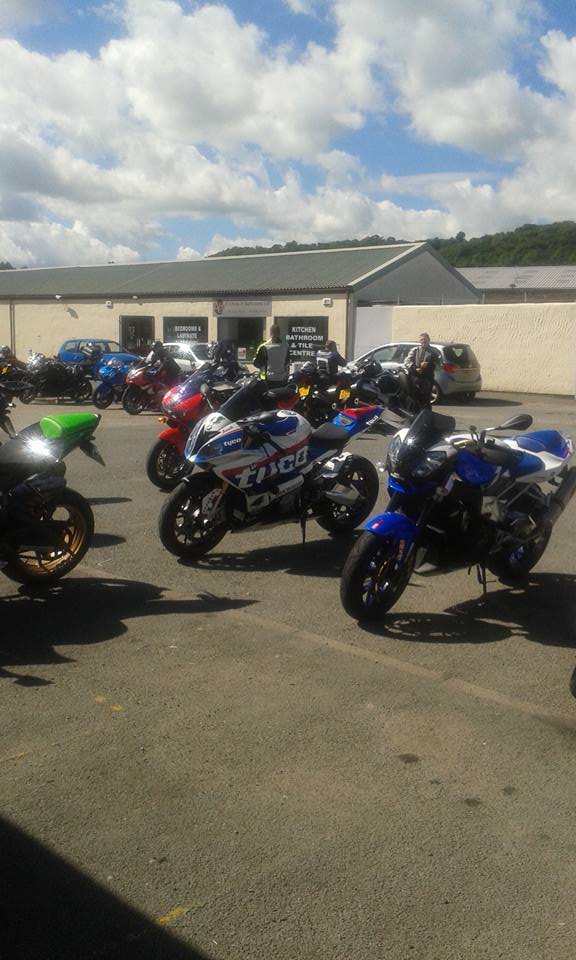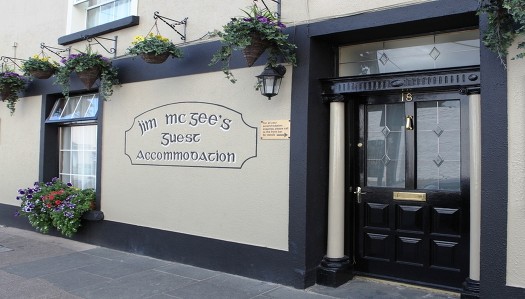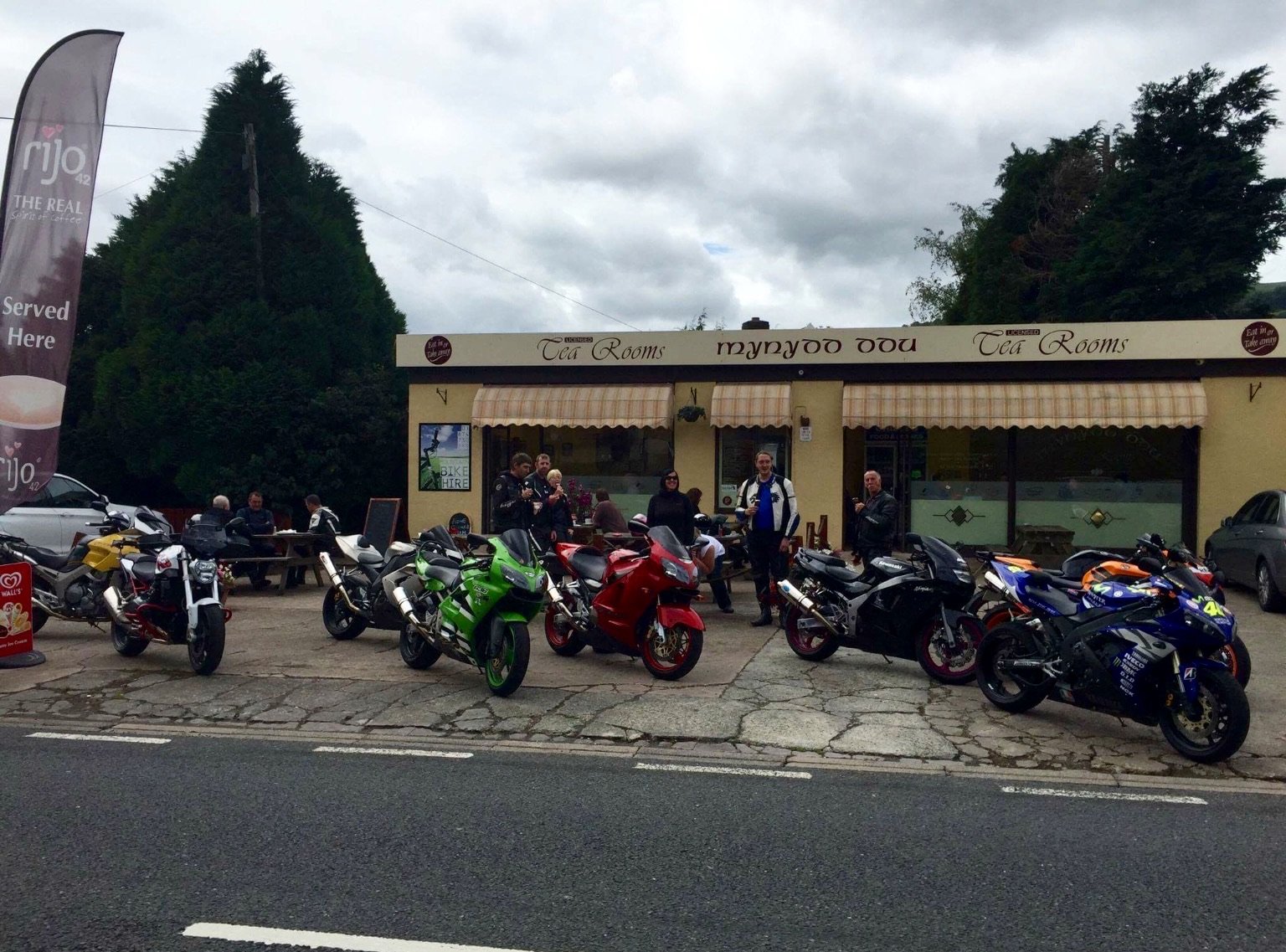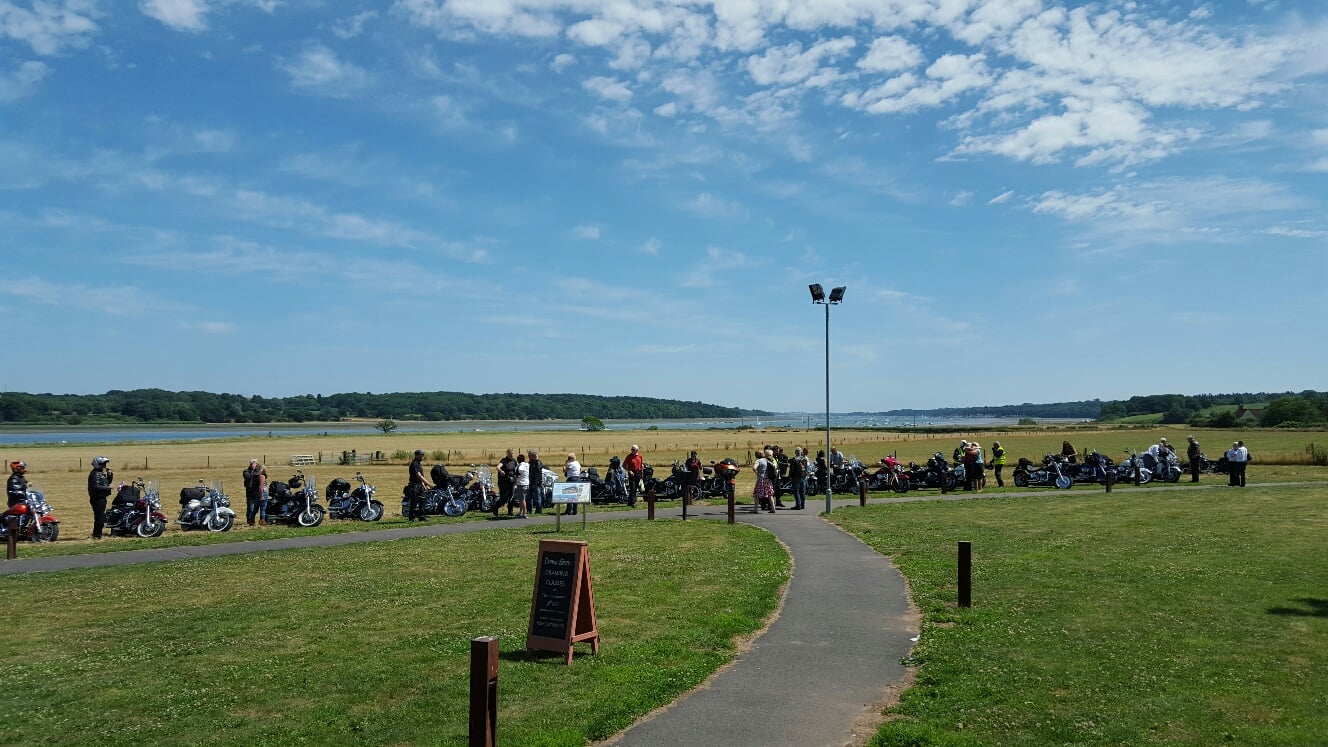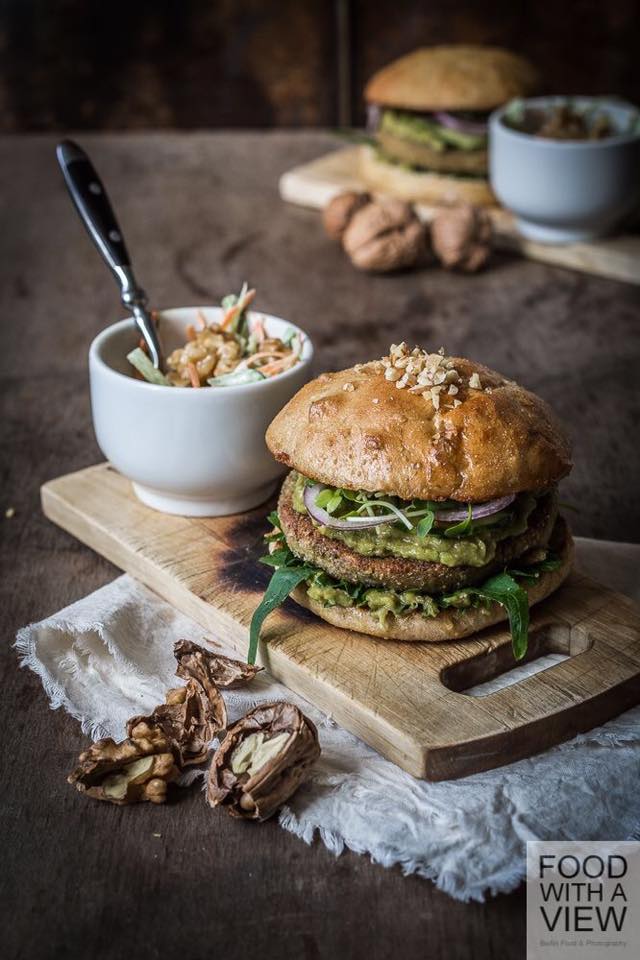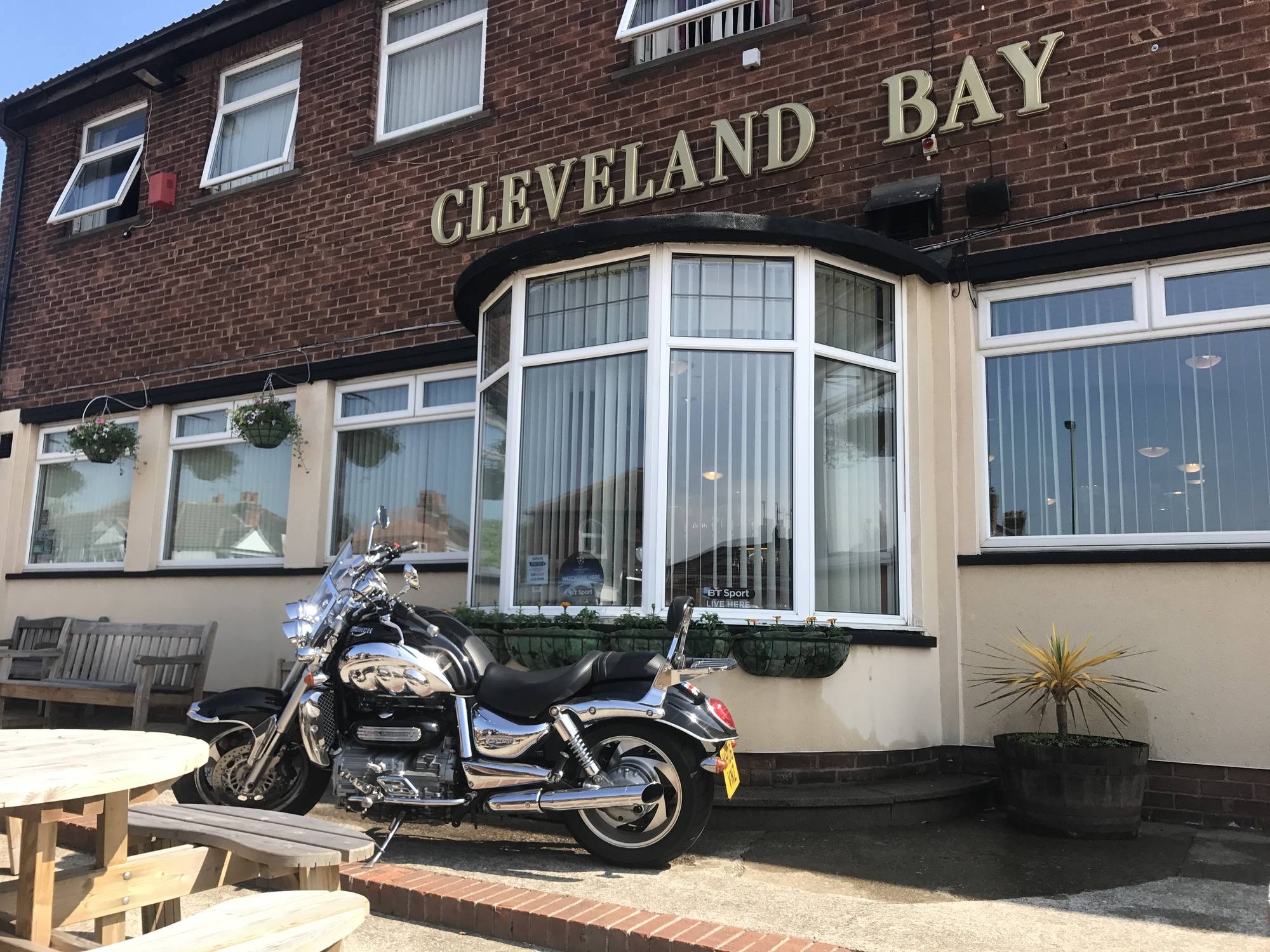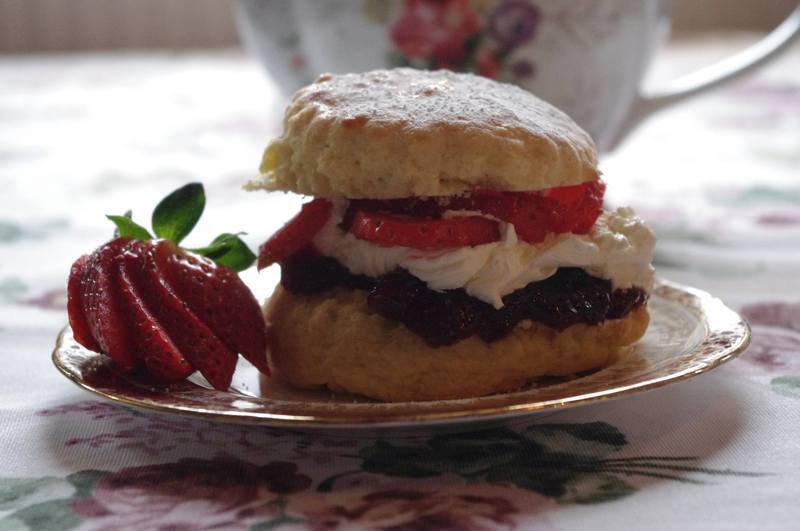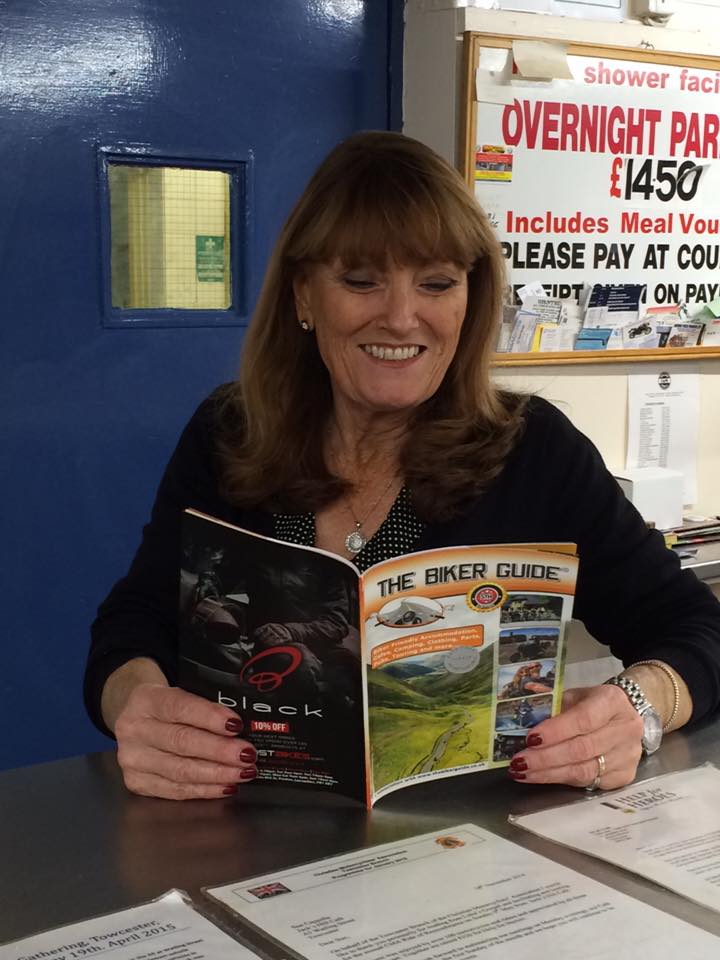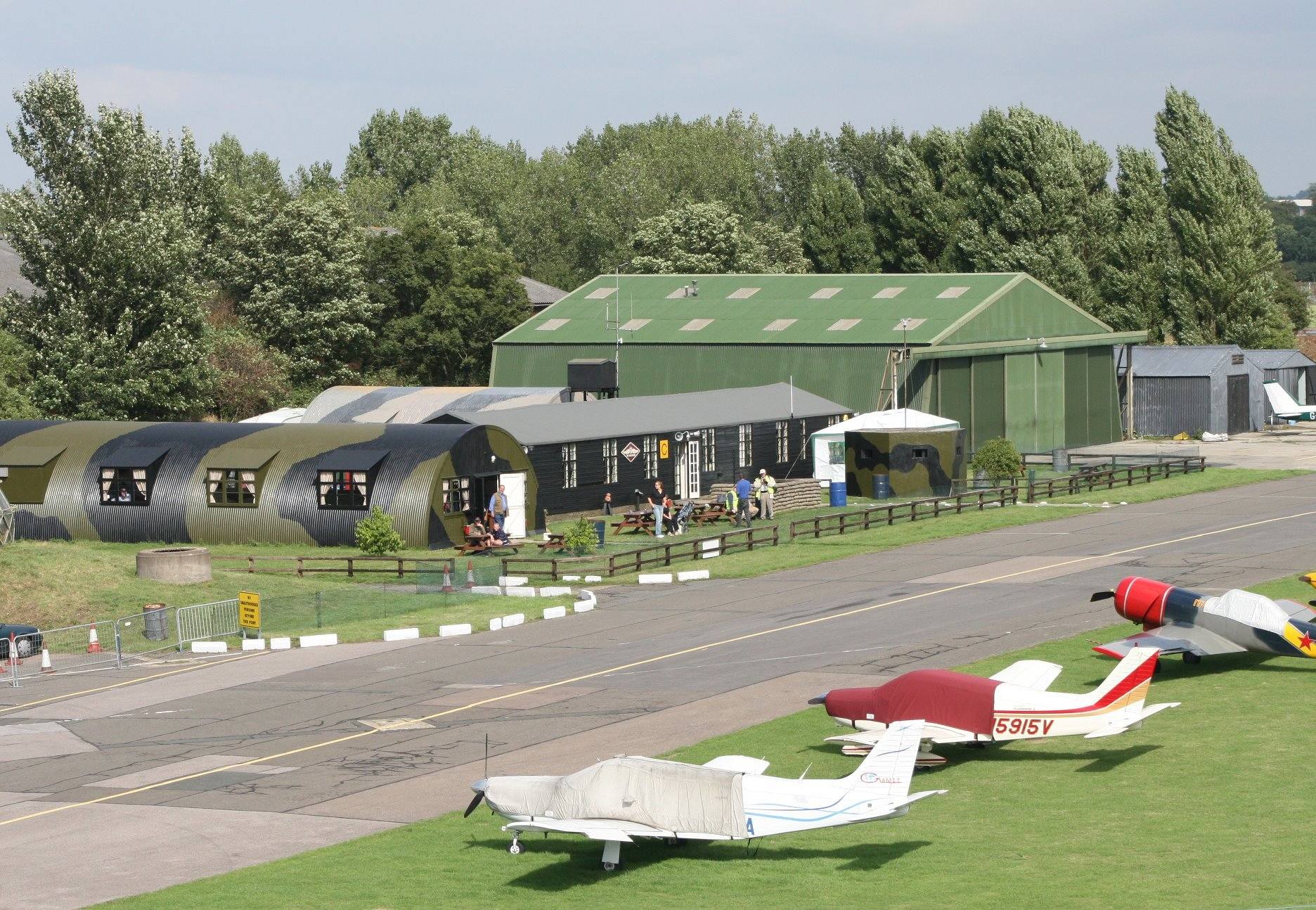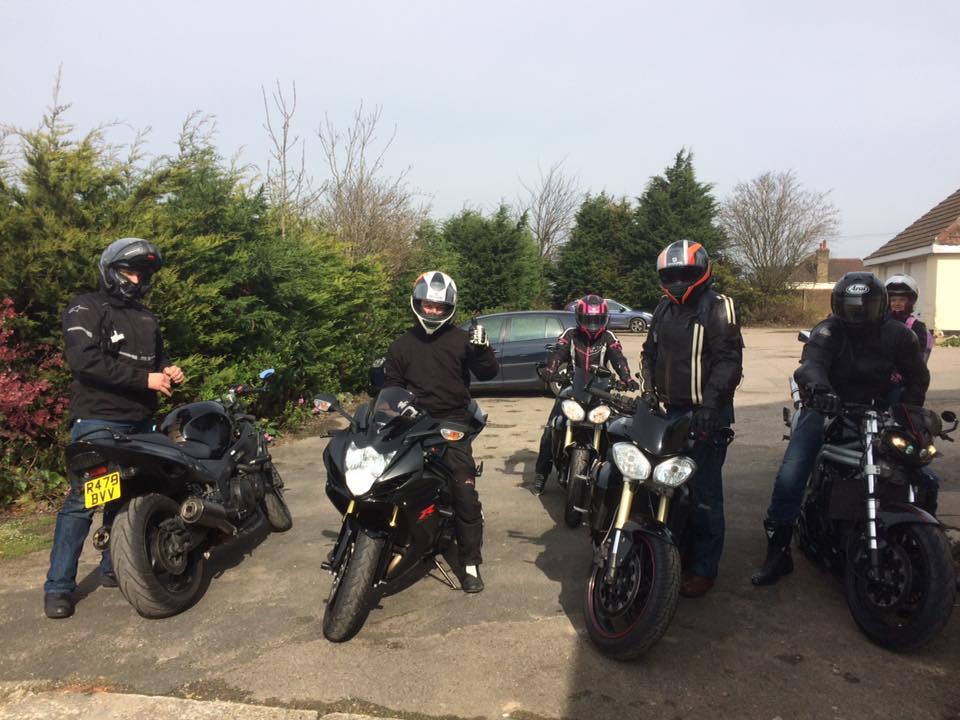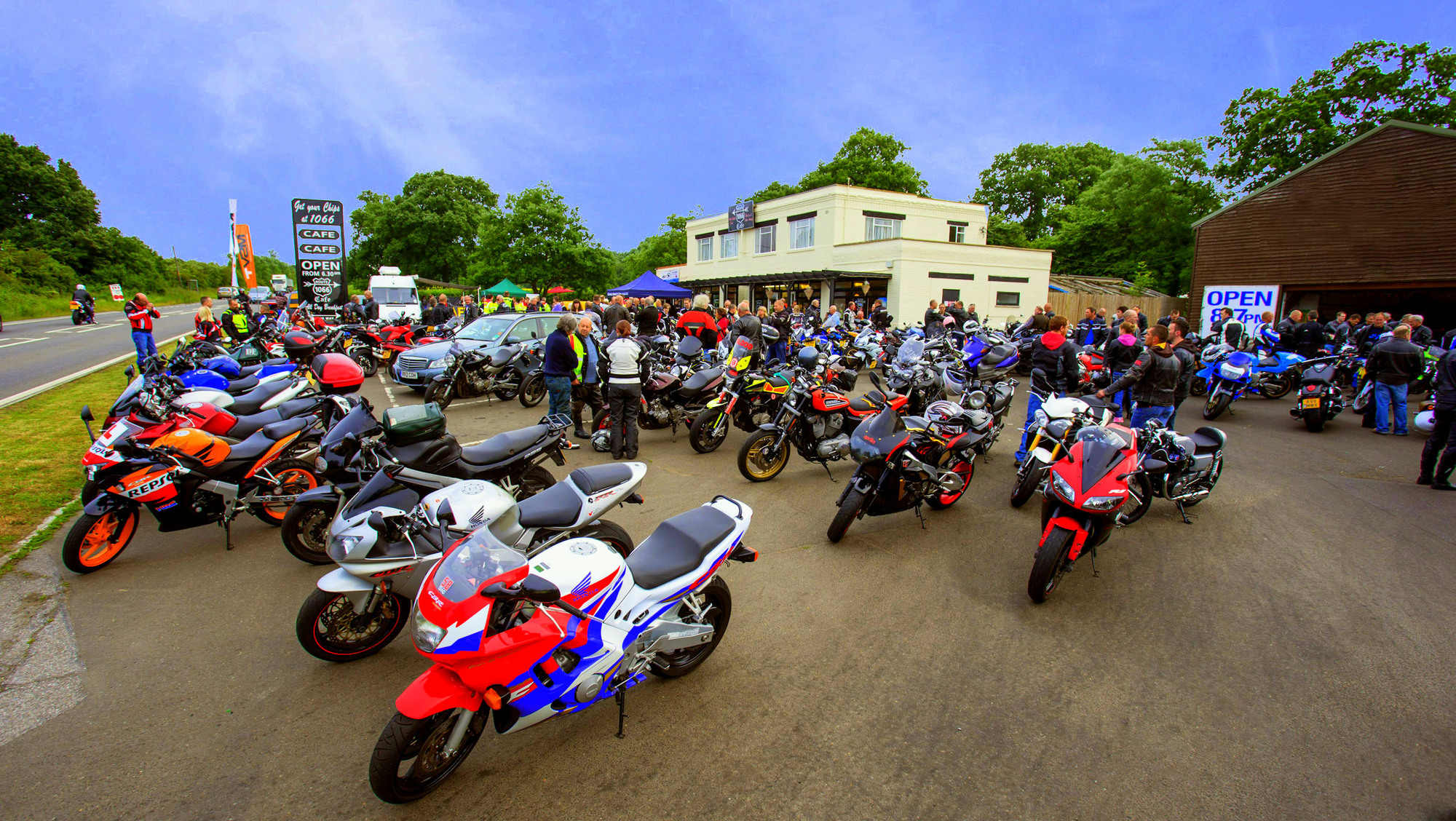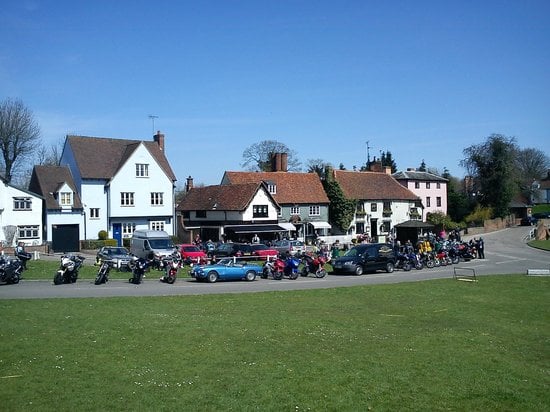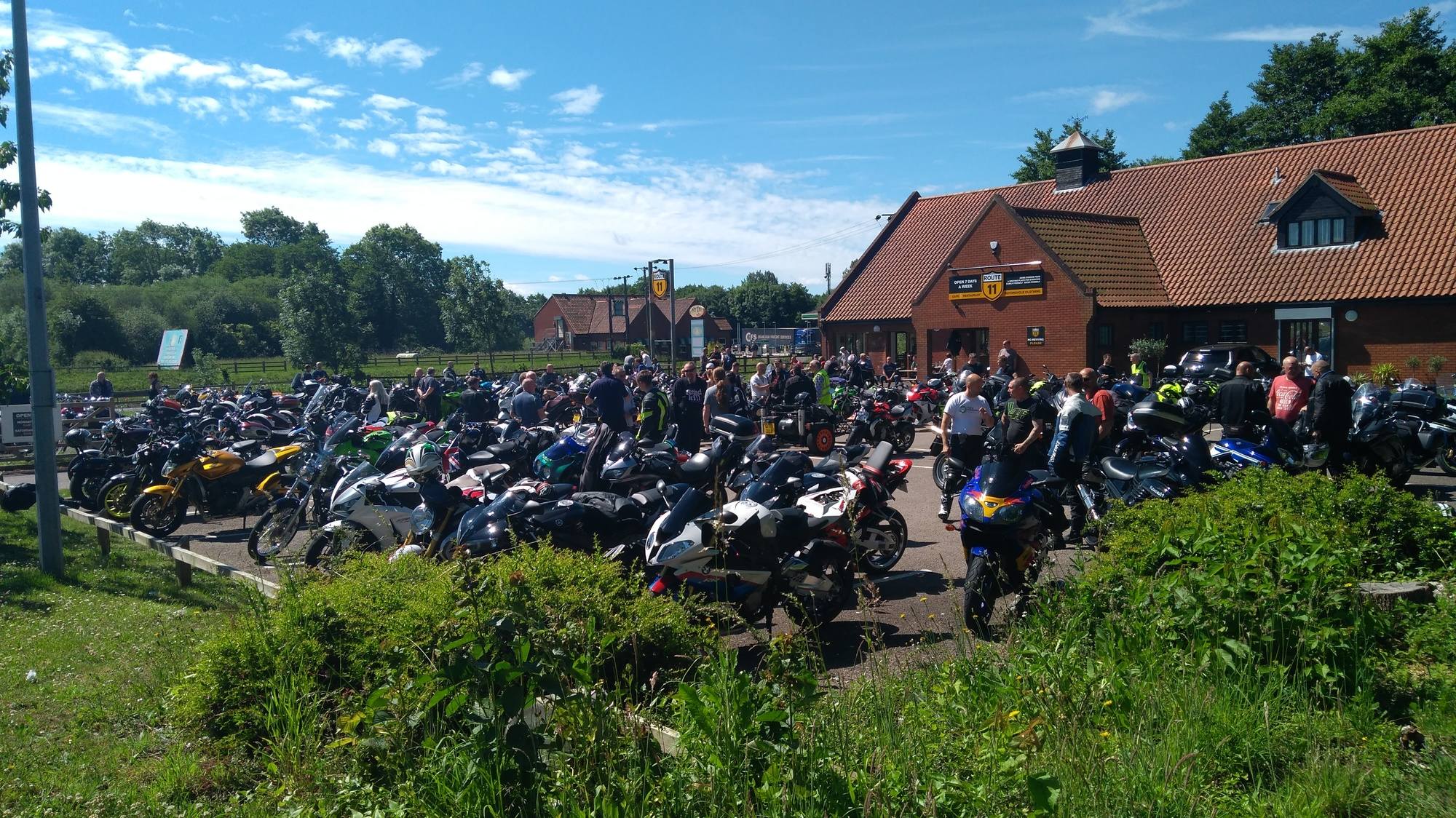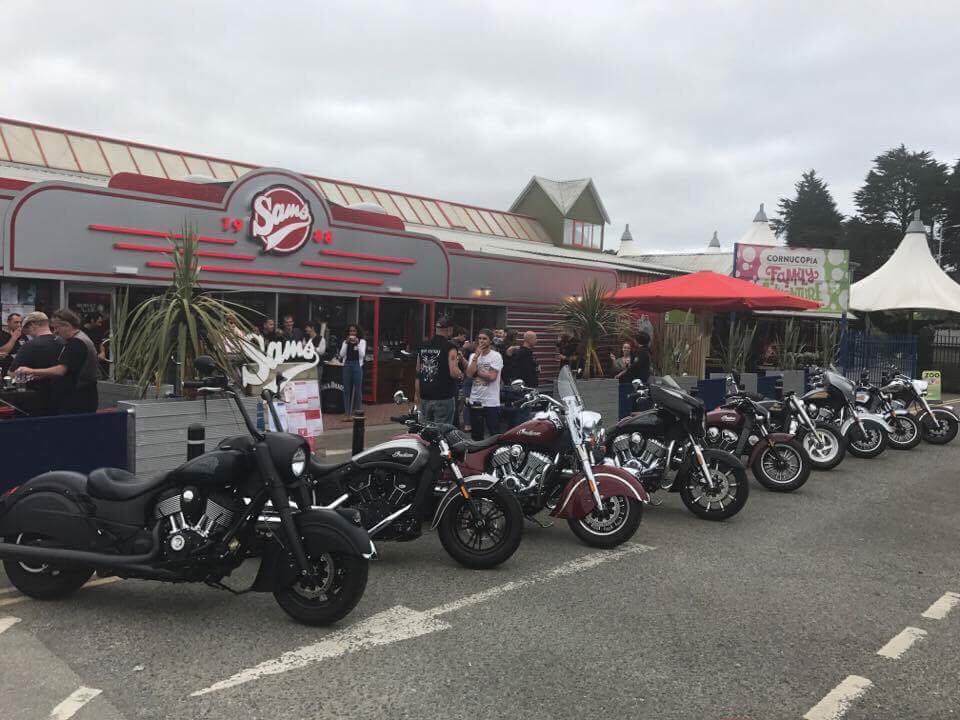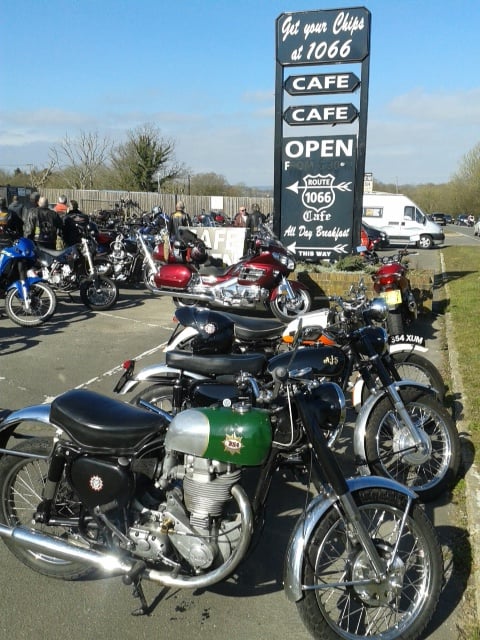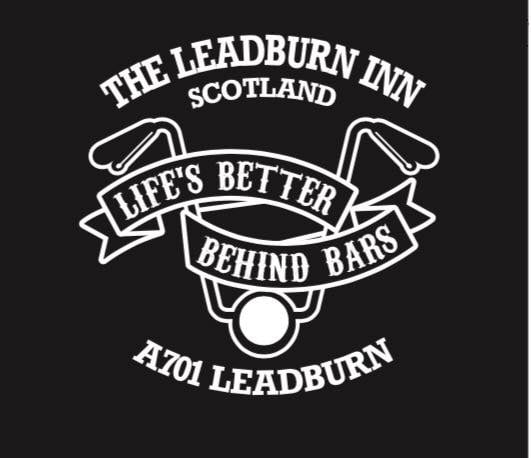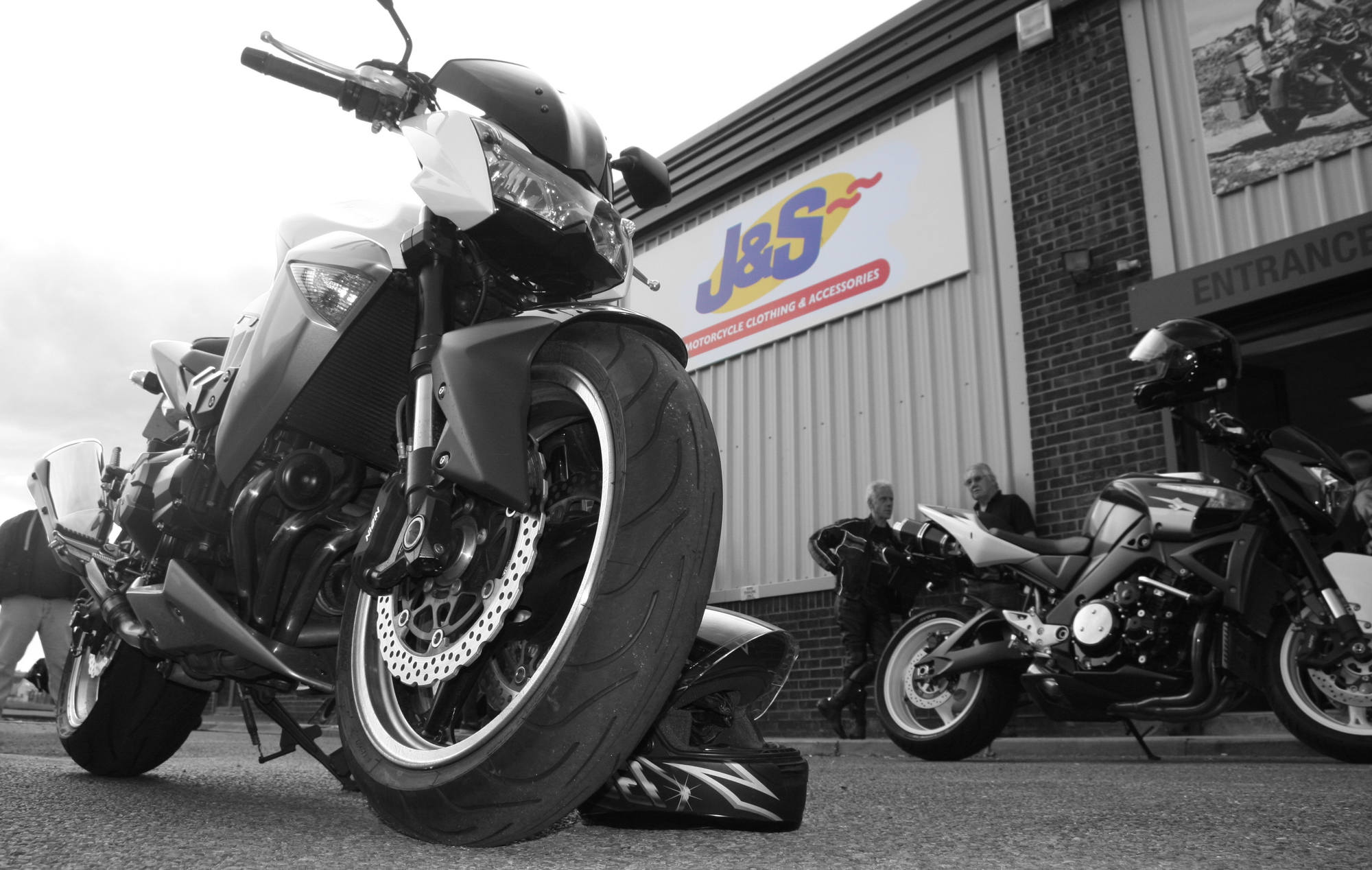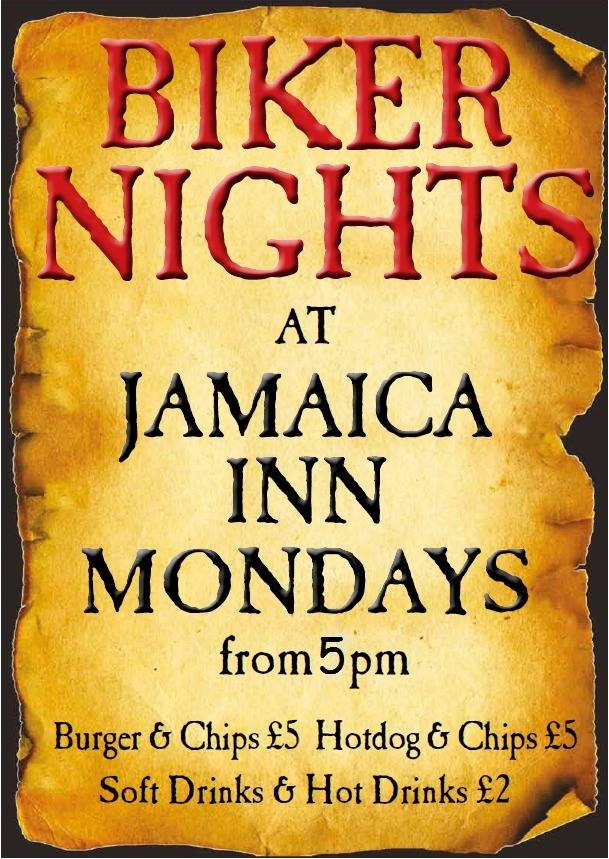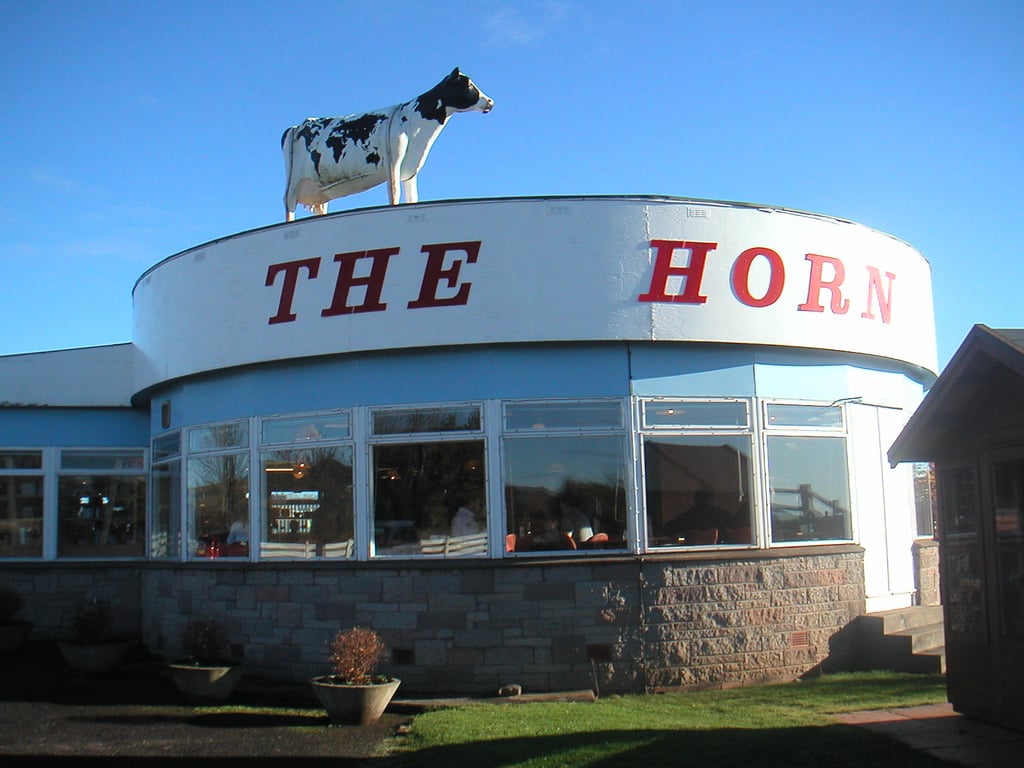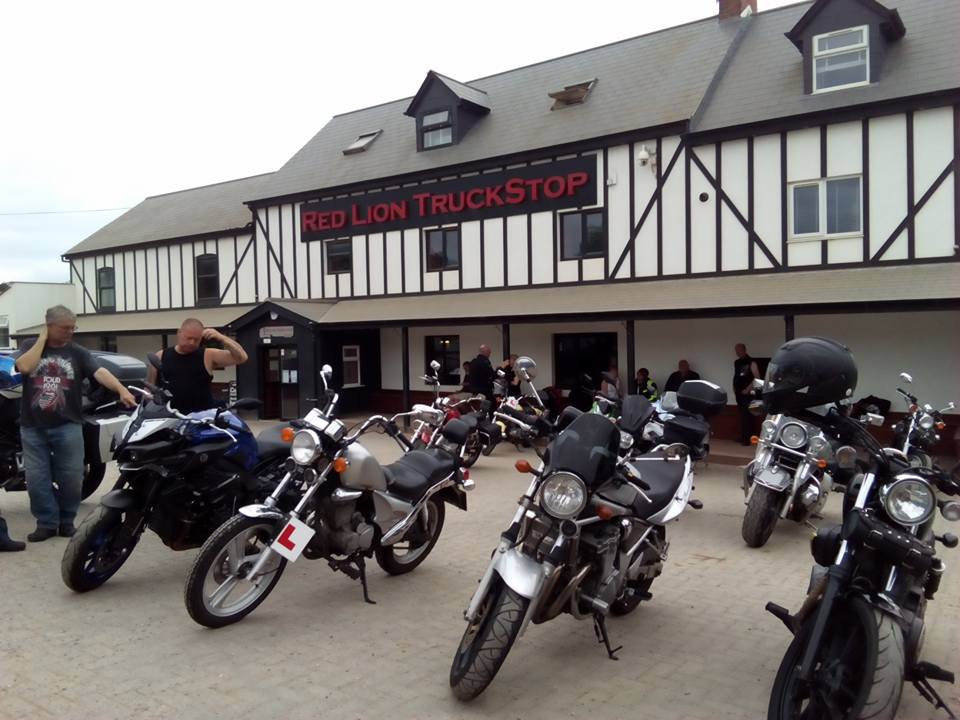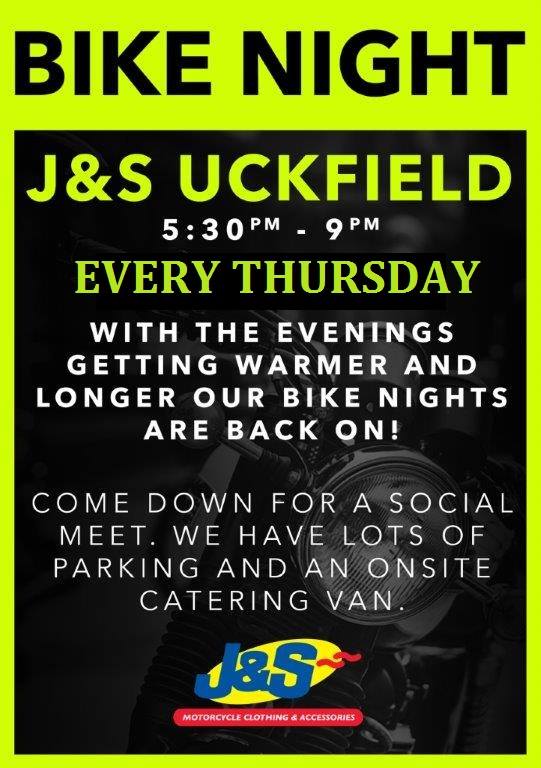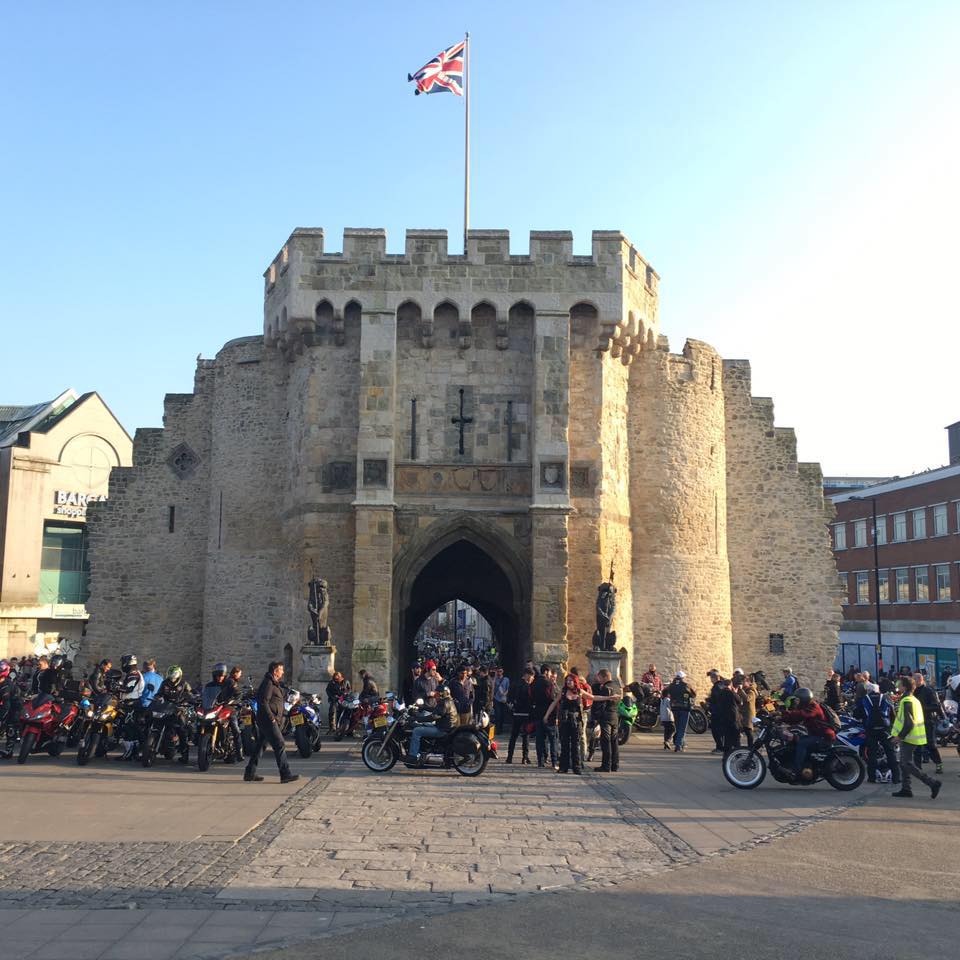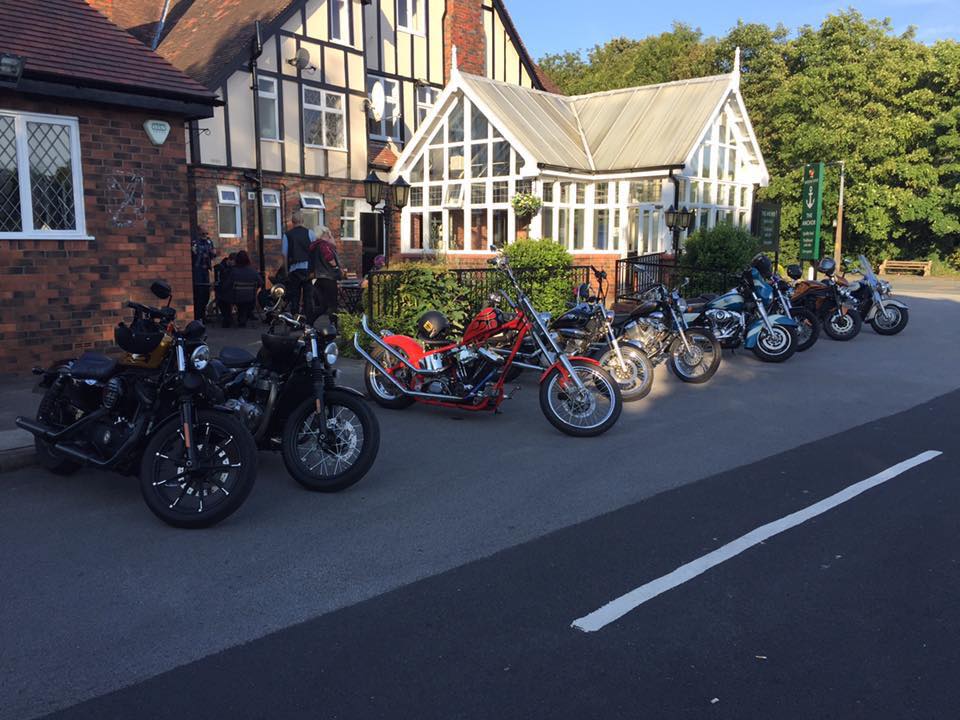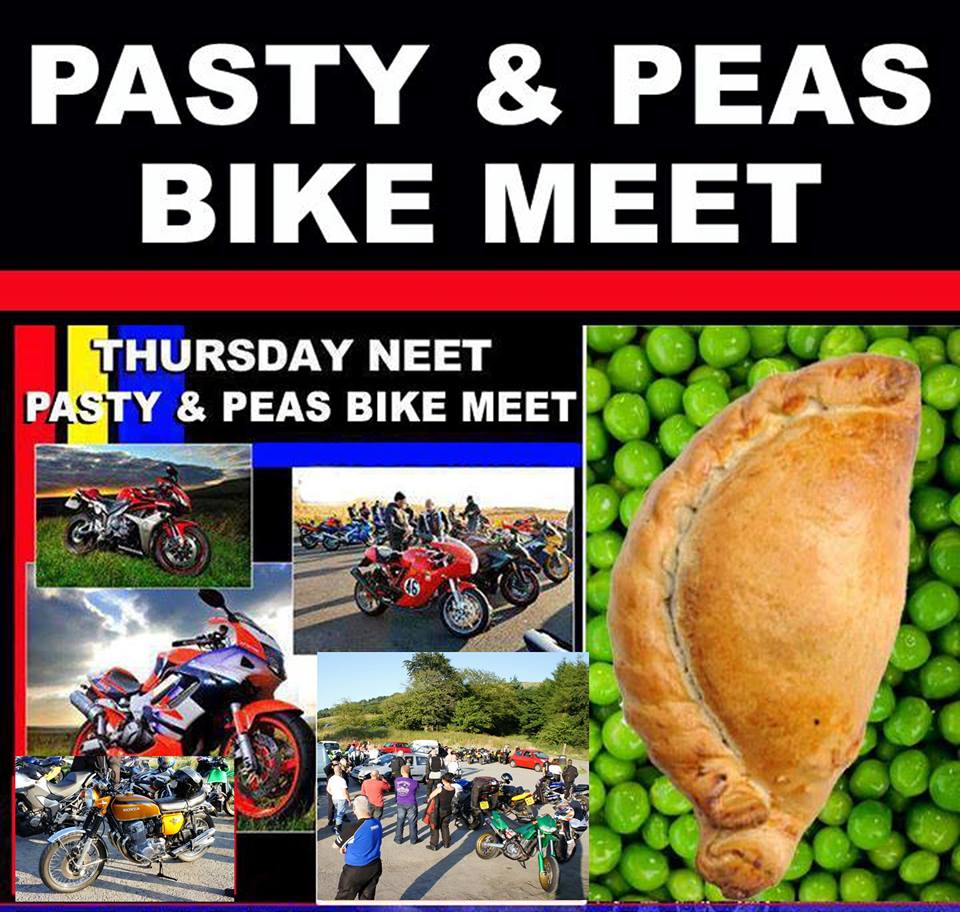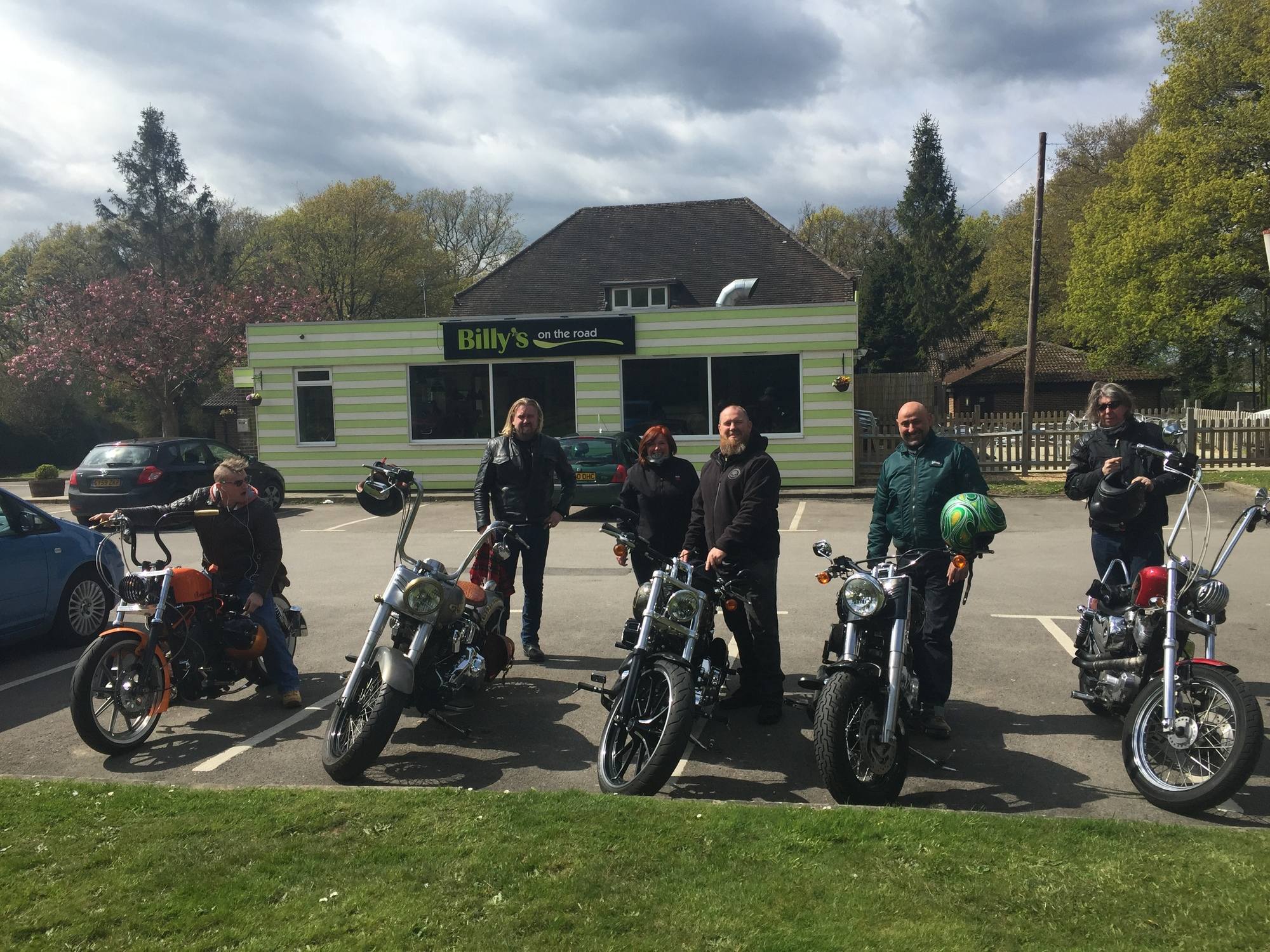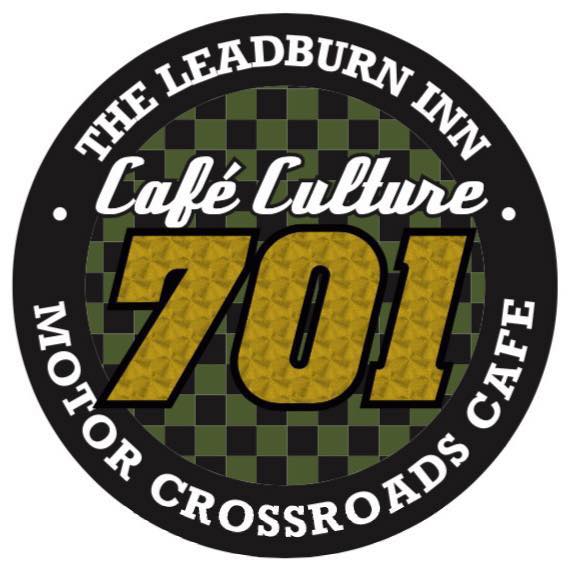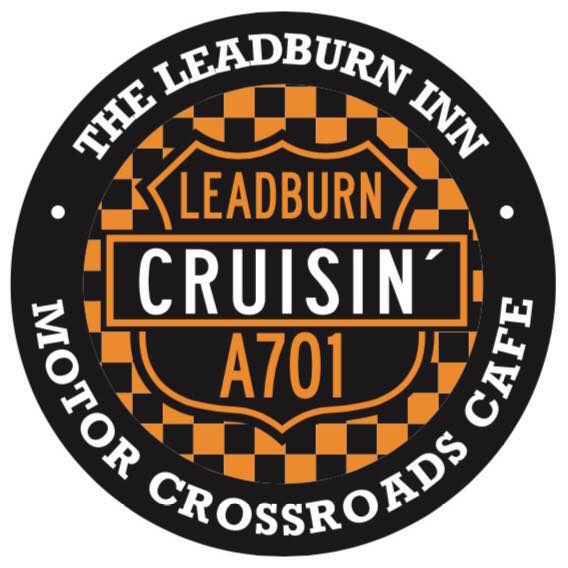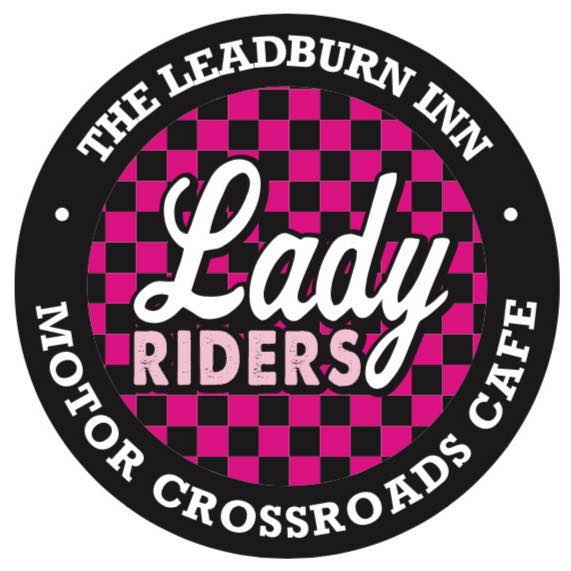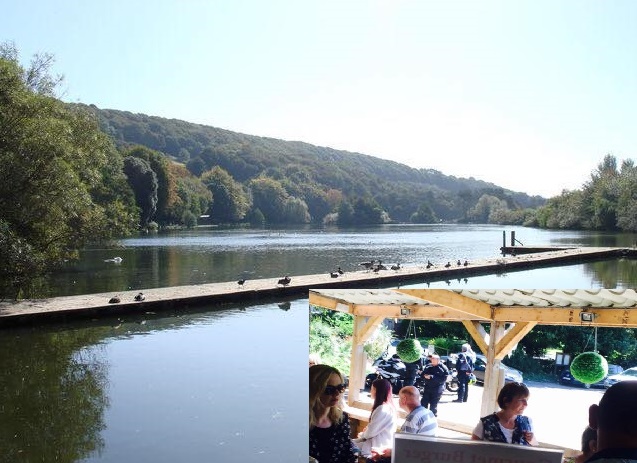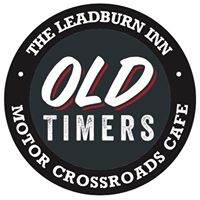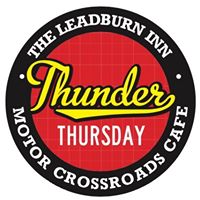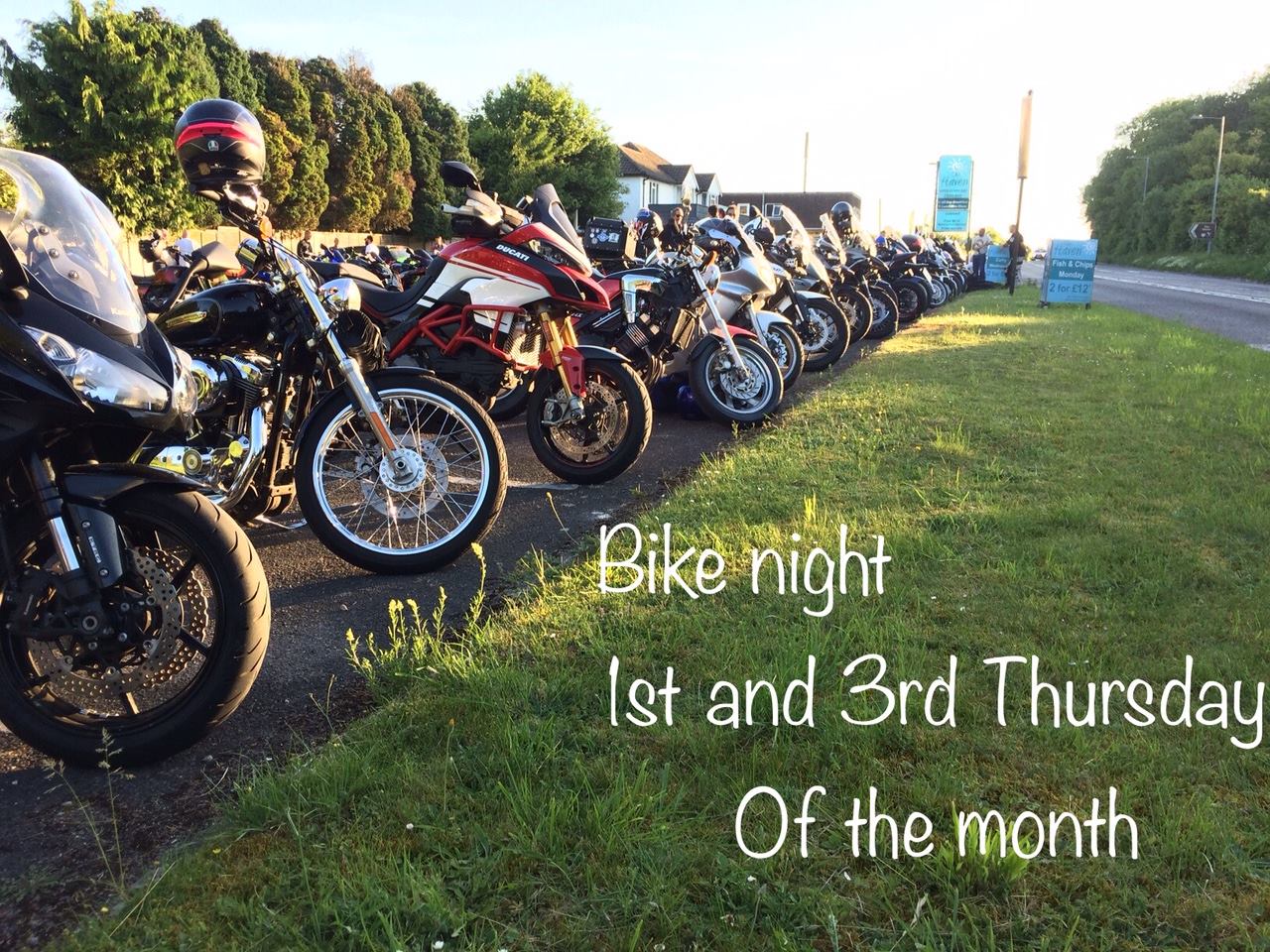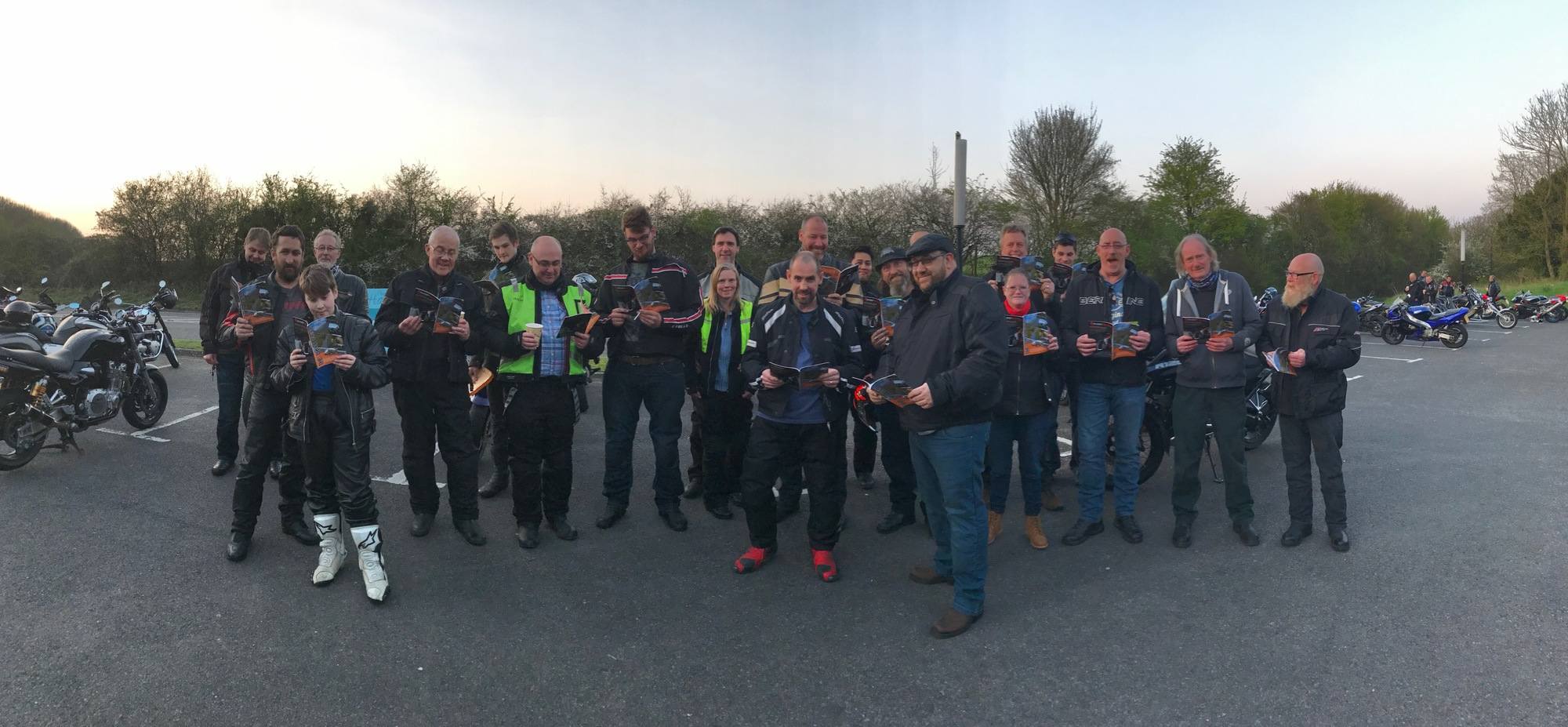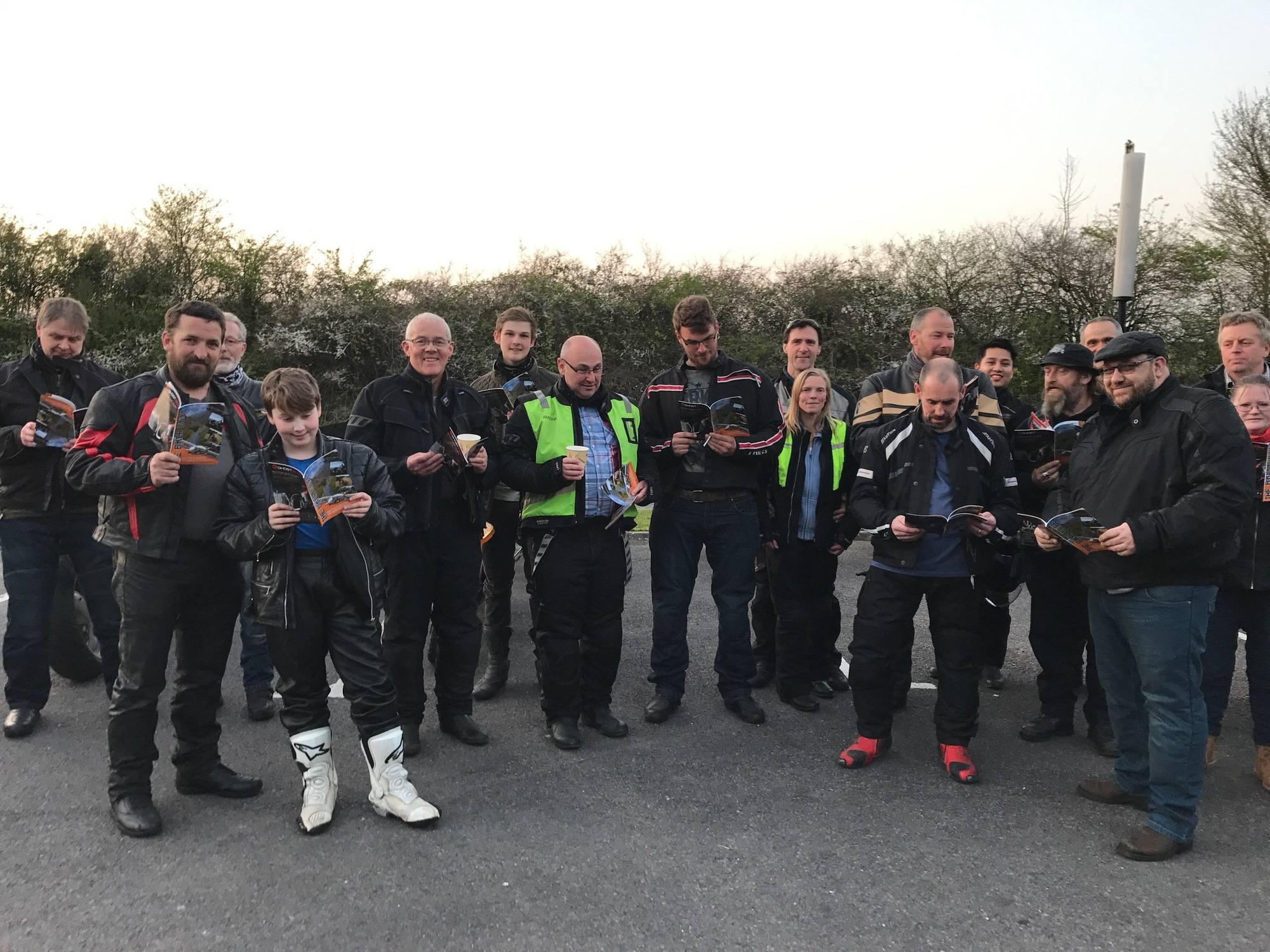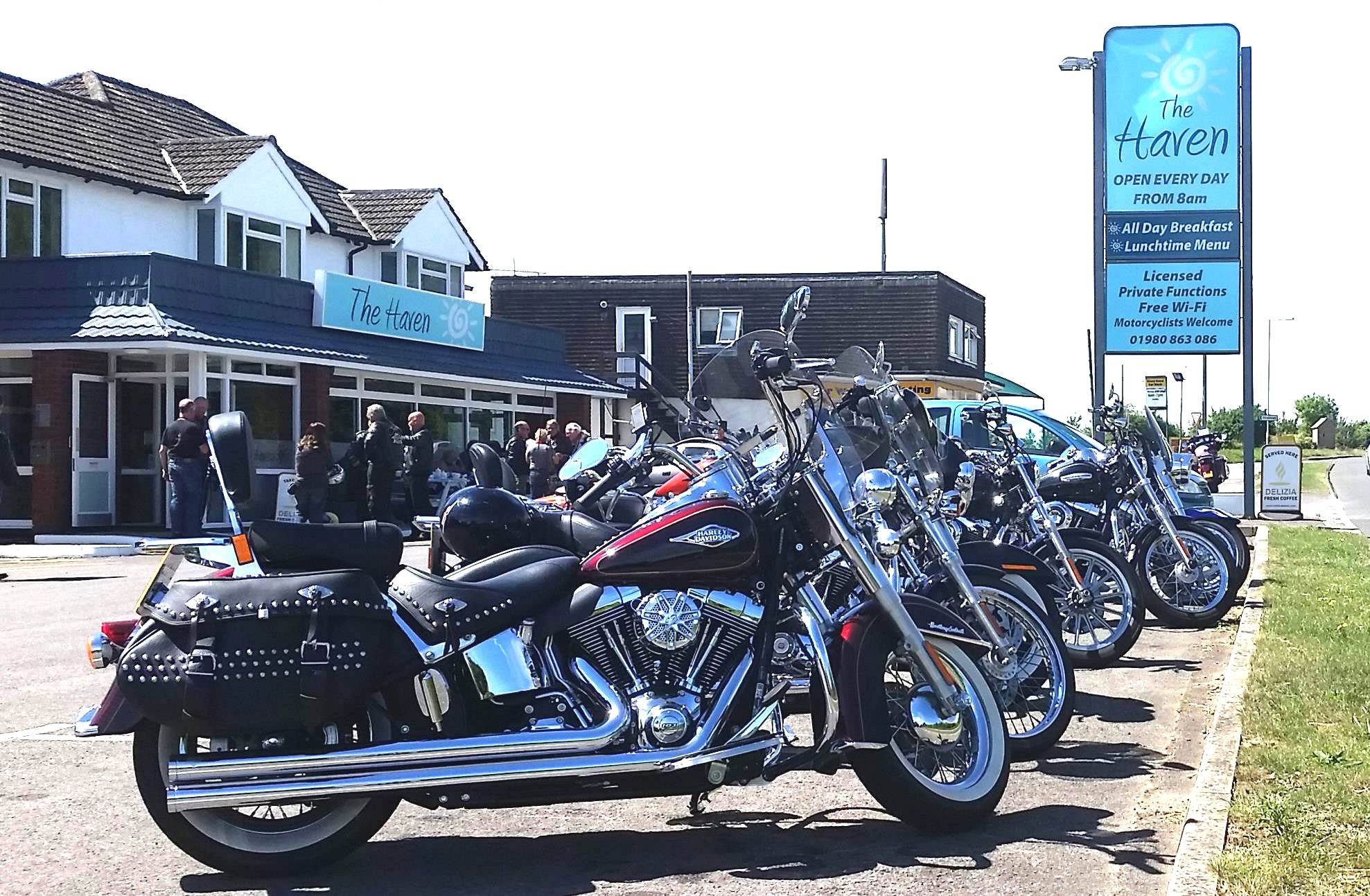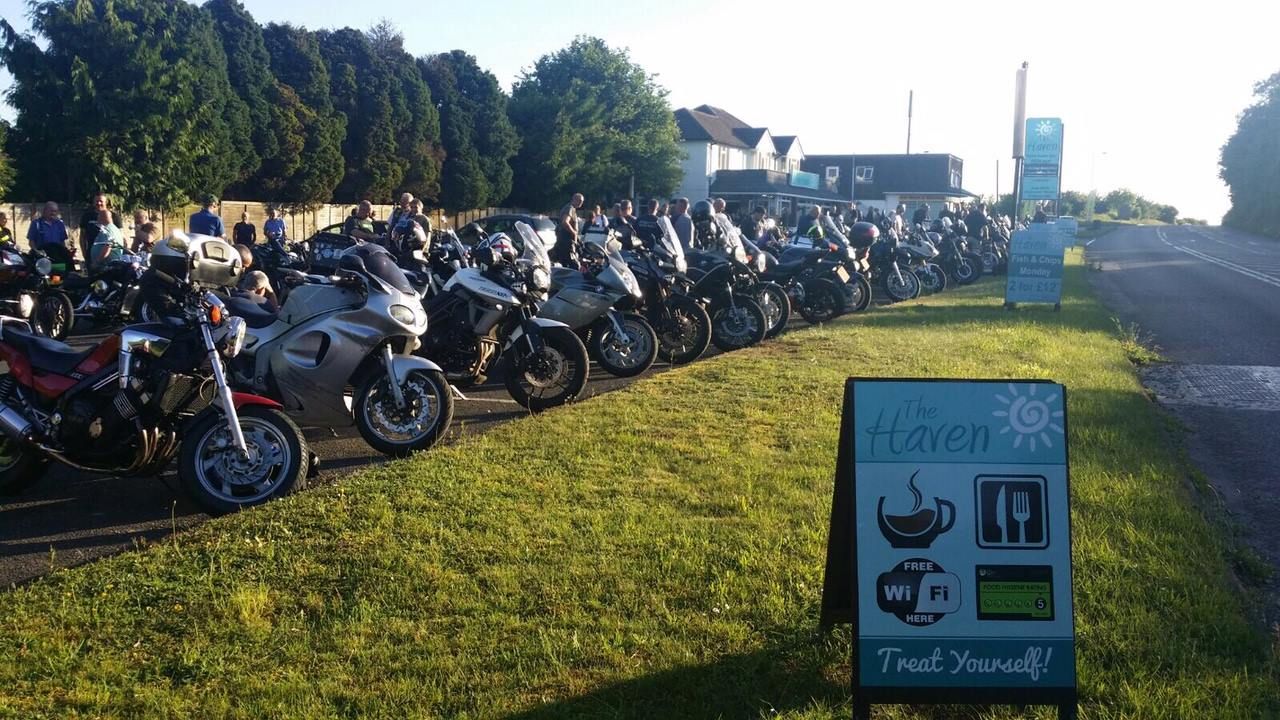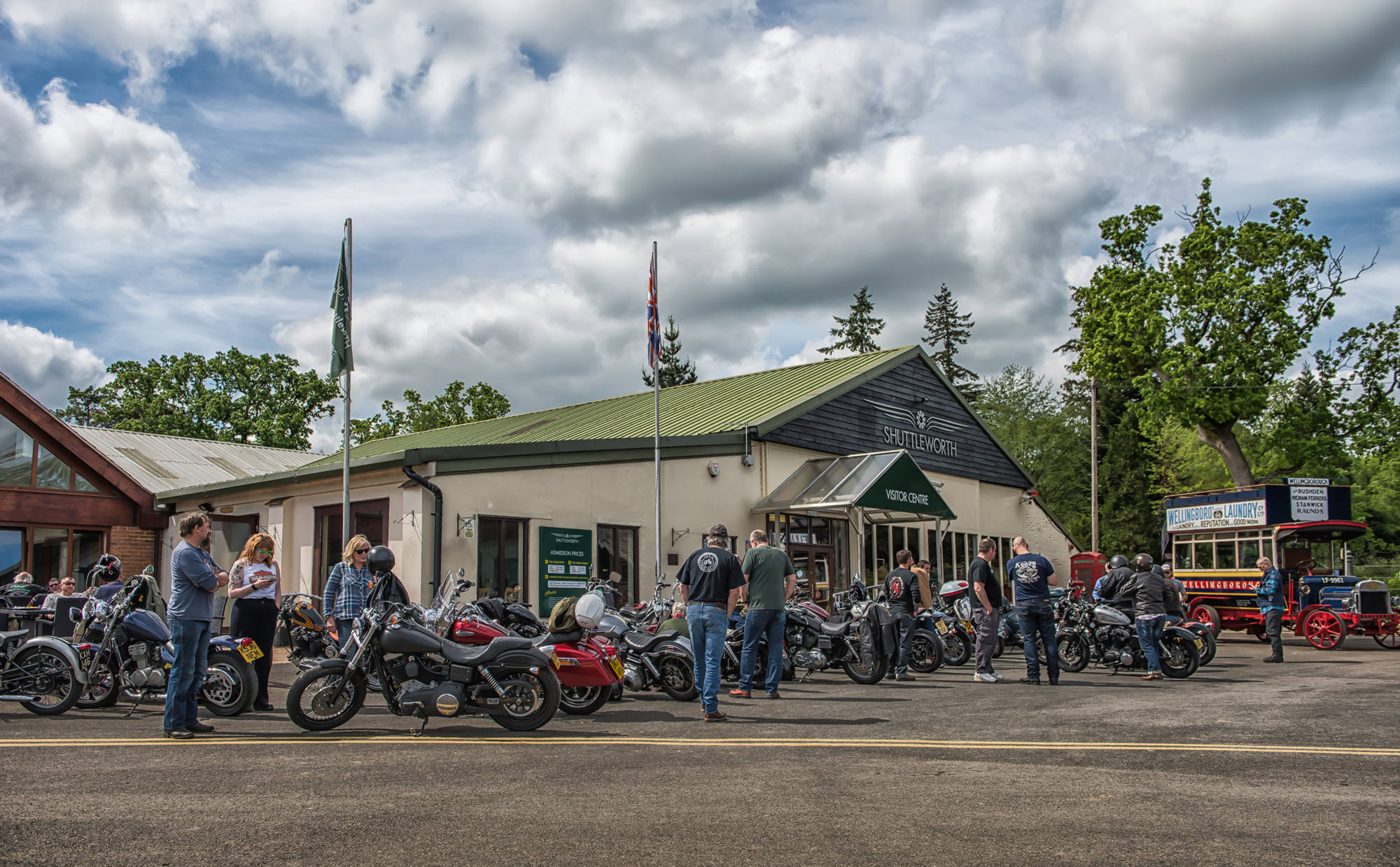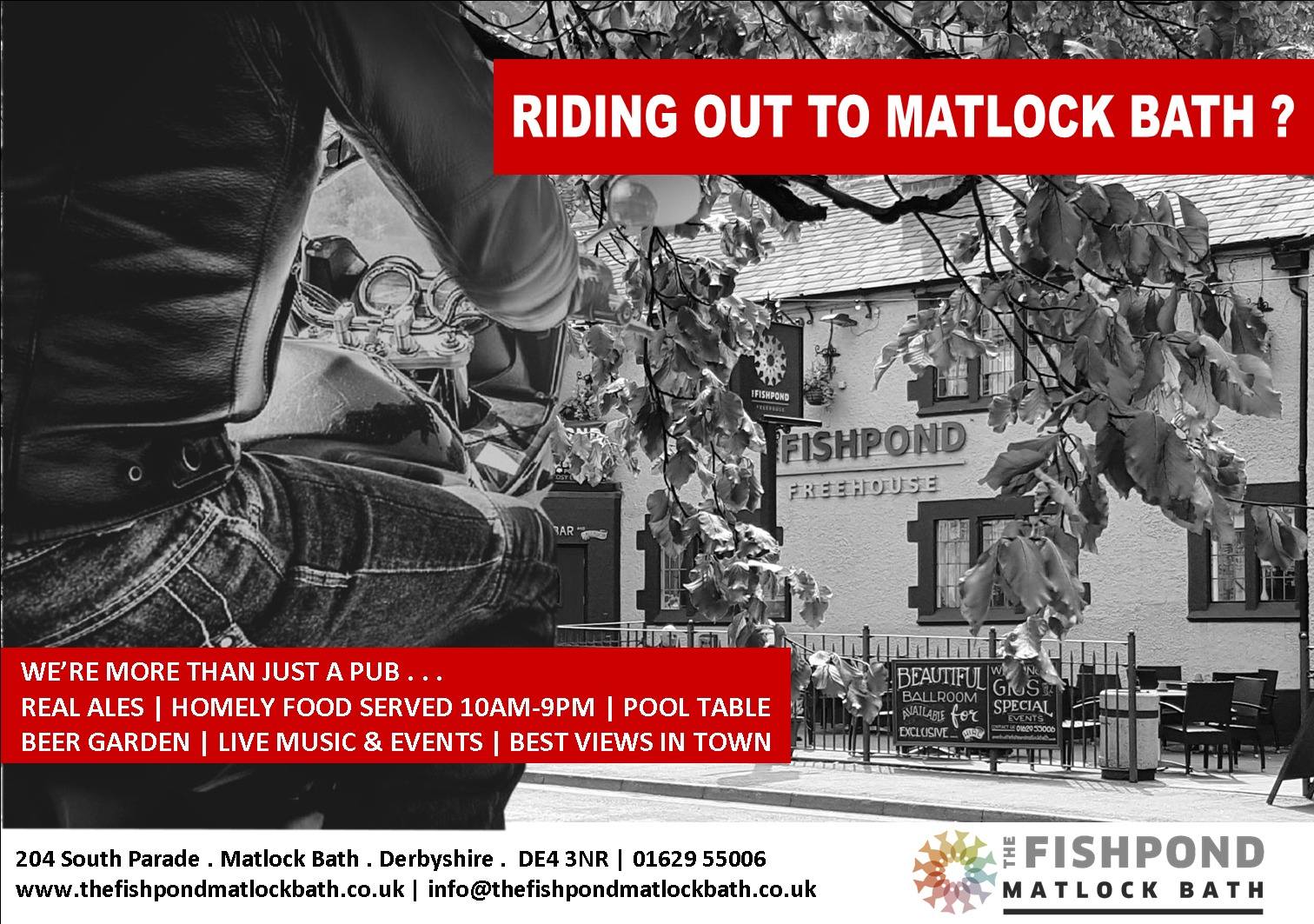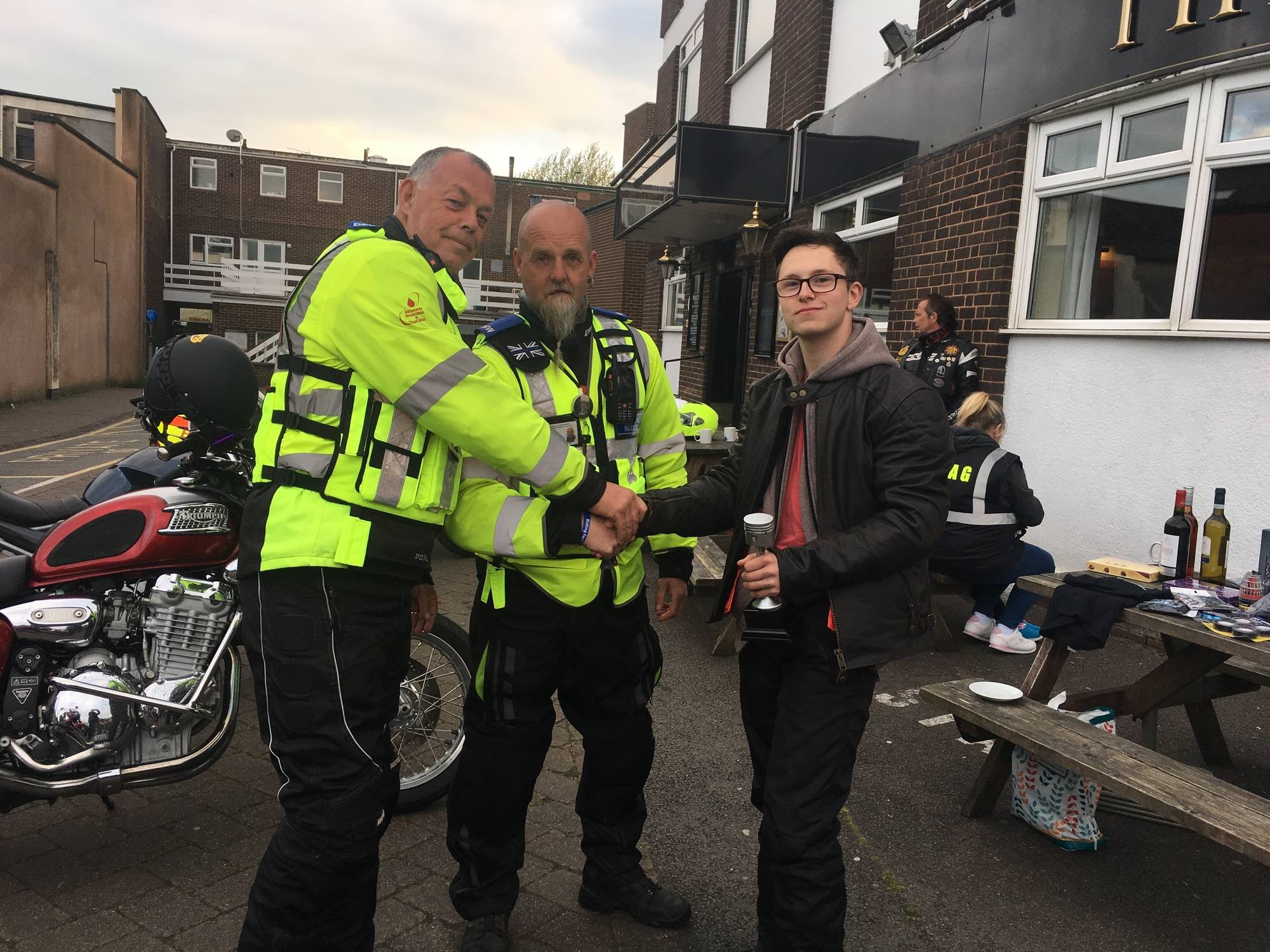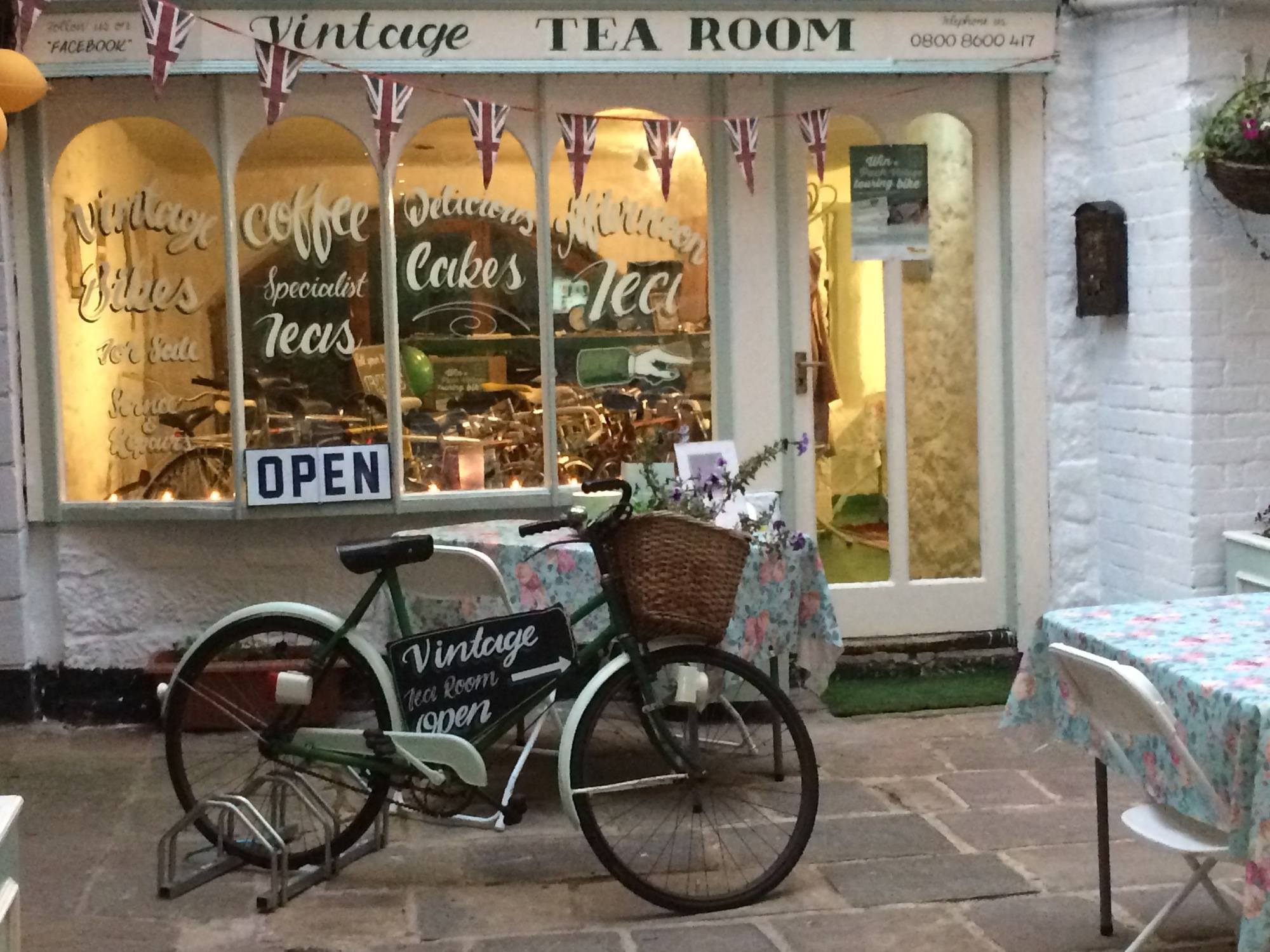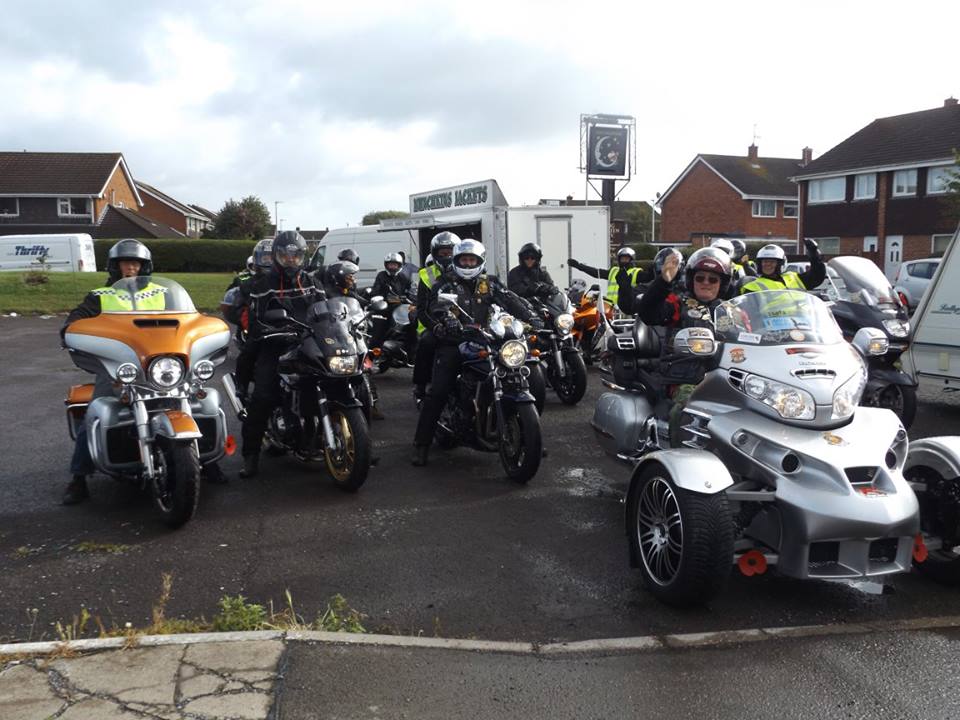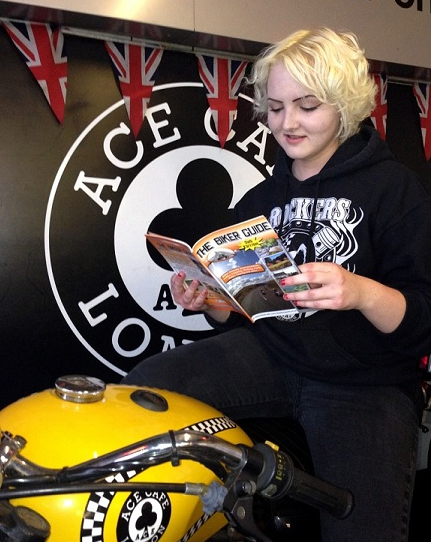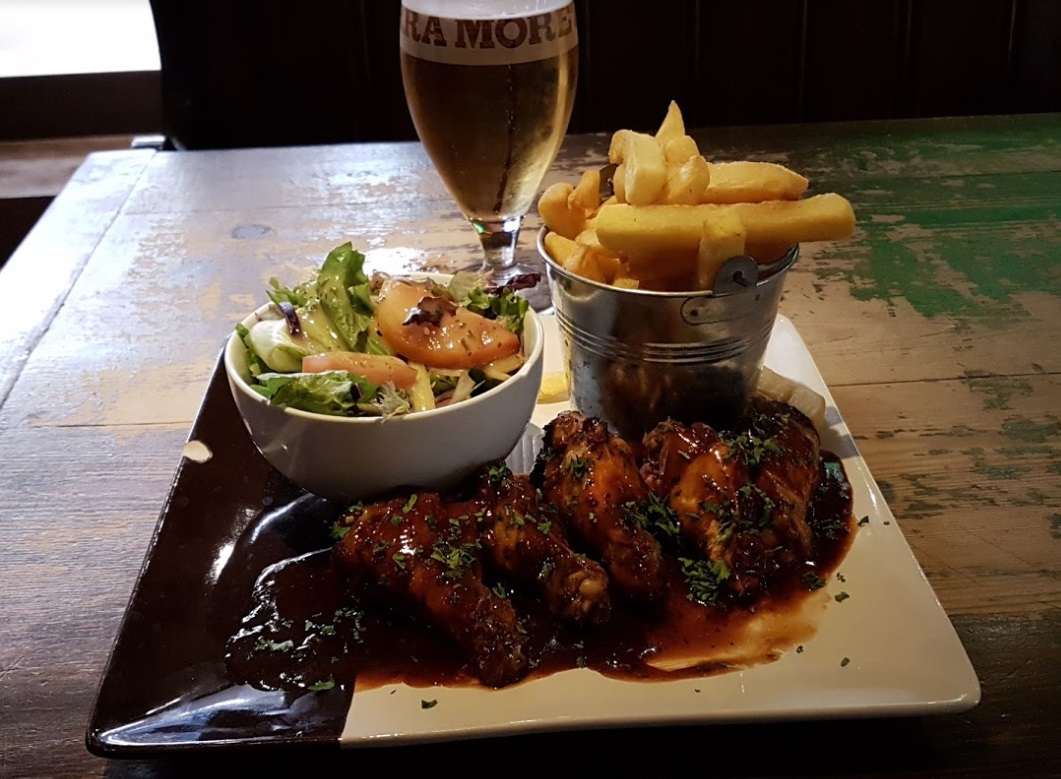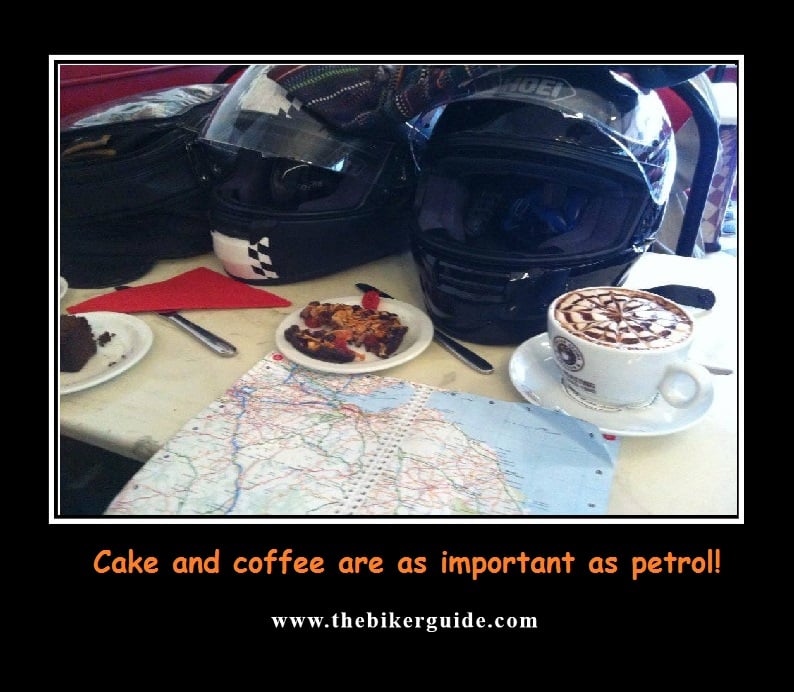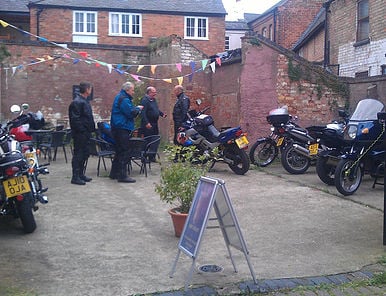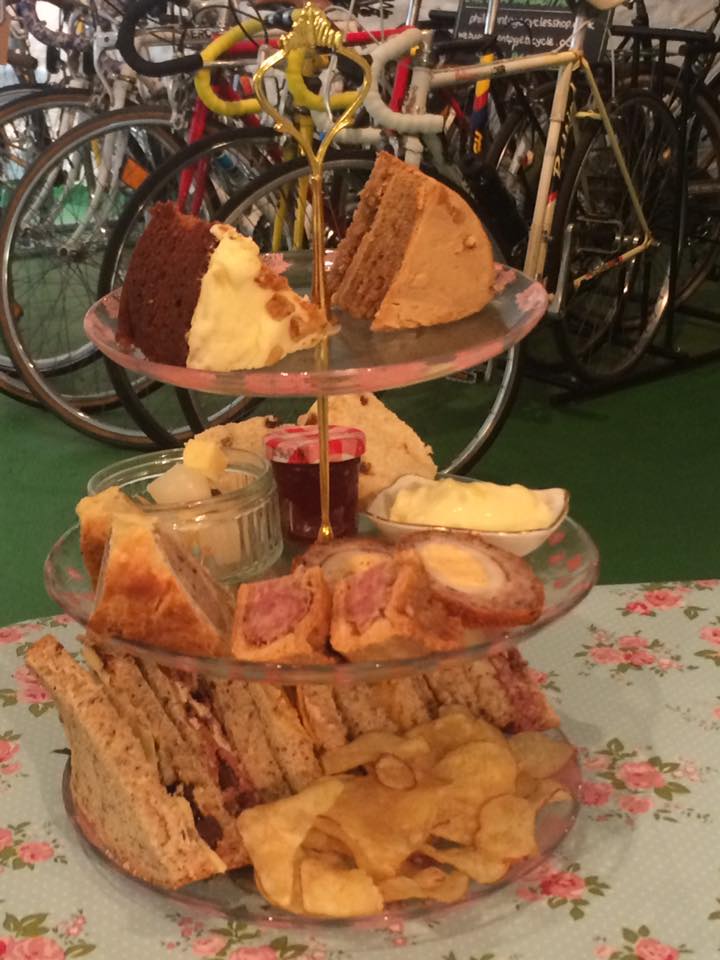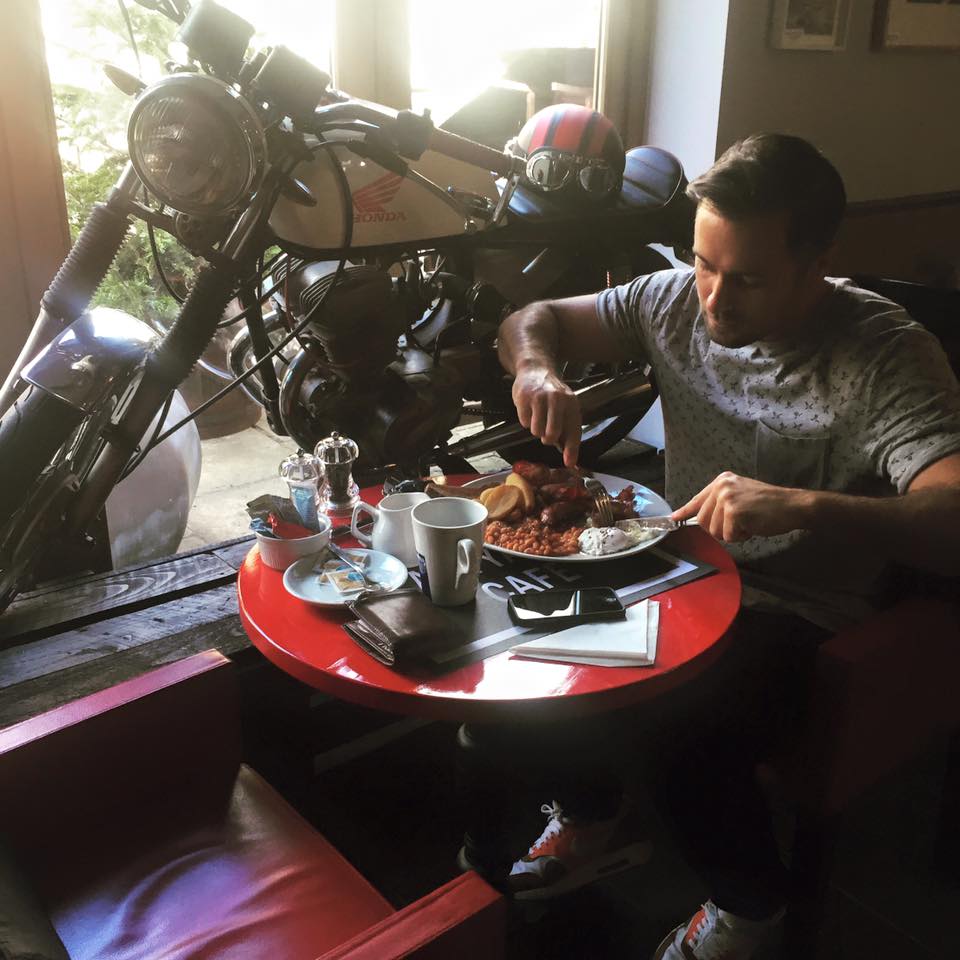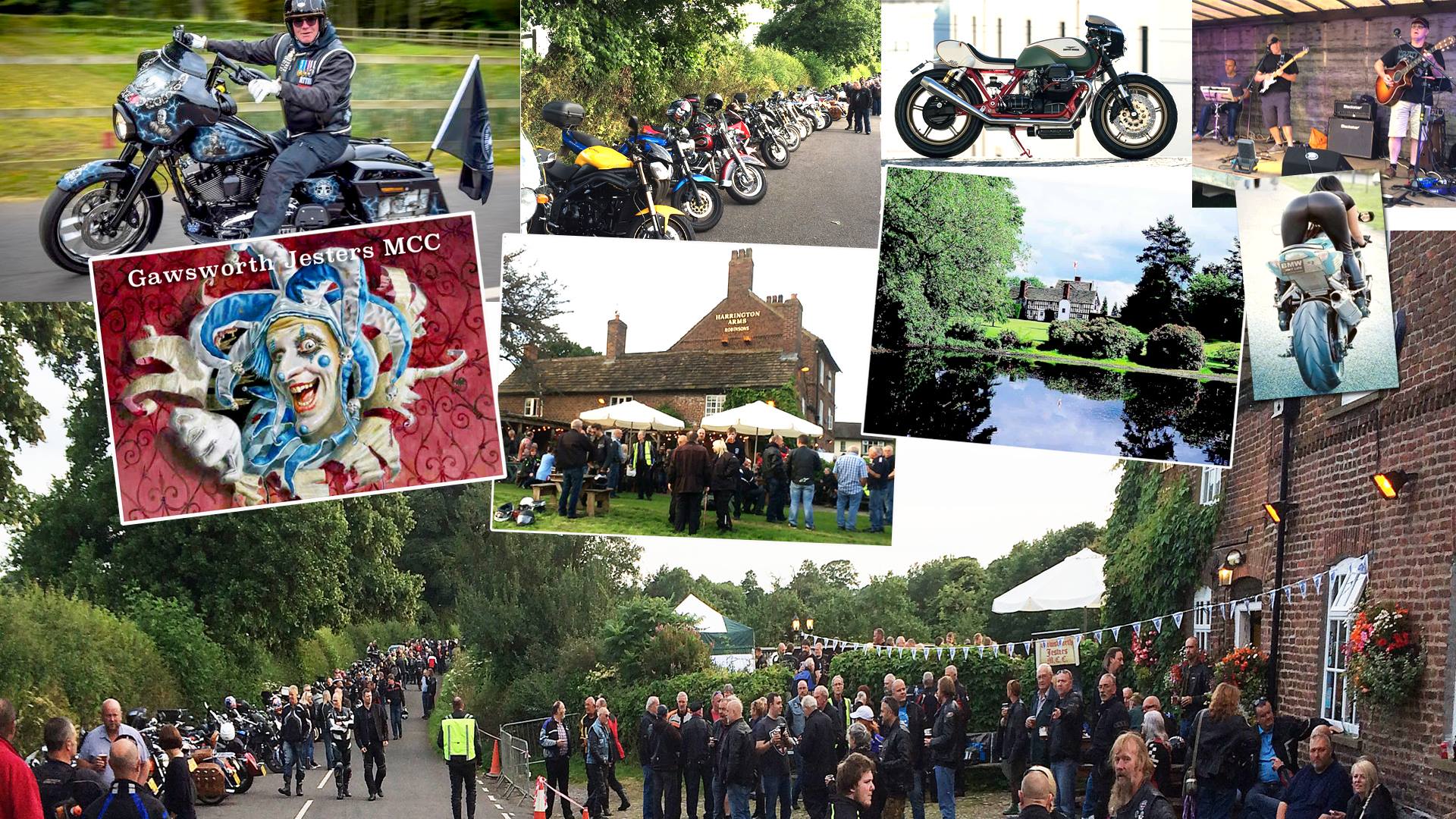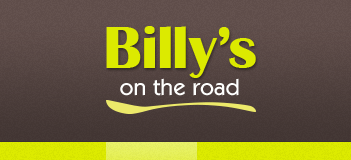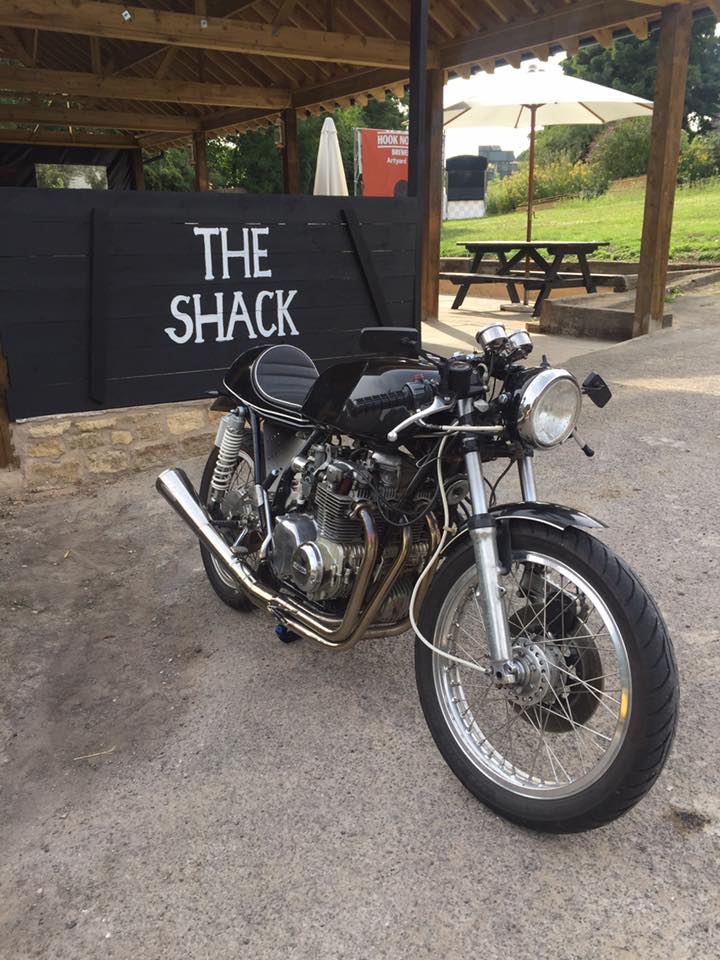 * Please note, that the above list is mainly put together from visitor recommendations and is by no means a complete list of Meeting Places in the area stated. We encourage visitor feedback and recommendations, so if there is somewhere you have been and would like to
tell others about it
, then please do.
...
We strive to check listings at least yearly for any updates, closures or change of business. However, we would advise that before you head off to any of those listed for a specific visit that you check ahead - otherwise have a great ride!
...
Weekly Biker meeting place, Biker hangouts, where do Bikers meet, Biker cafes, Biker food, Motorcycle hang outs, Ace Cafe, Popular Biker places, Motorcycle cafe, motorcycle meet, bikers are welcome

, 21jul 16 - jul 17